Pages
Categories
Contributors
Recent Posts
Recent Comments
Recommended
Archives
September 2017
S
M
T
W
T
F
S
« Jan
1
2
3
4
5
6
7
8
9
10
11
12
13
14
15
16
17
18
19
20
21
22
23
24
25
26
27
28
29
30
There are at least two major directions one can take a spiritual orientation in our heavily technologized world full of devices (ours and others') that constantly bleat for attention: One is to search for God/ultimate reality/divinity/consolation/etc in and through technology. All the recent theologies that attempt to teach ways of spiritual progress through engaging digital technology are examples of this. Another is to find God/ultimate reality/divinity/consolation/etc in and through setting aside the intrusion of digital culture on our personal/private passions.
This debate is at the heart of media theorist Douglas Rushkoff's recent book-length study, Present Shock, and while I cannot subscribe to the polarities on which his analysis seems to trade, I nevertheless find his deep questions bracing, especially if they are heard in the context of the human search for life's "more" that those who care about "theology" have been exploring in various ways for thousands of years.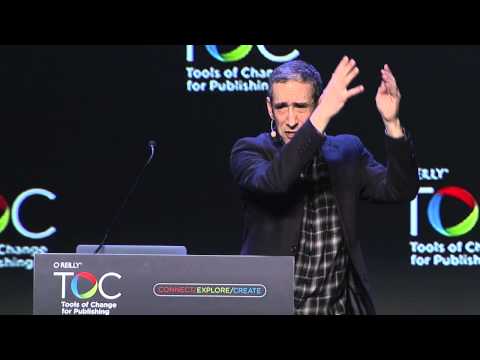 It was also on my mind as I listened to Billy Squier talk recently about how he thinks about his life priorities in this interview: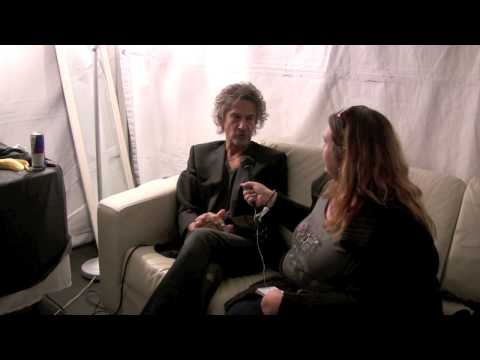 Squier, in turning away from digital culture as much as he can, in favor of volunteering in New York City's Central Park, says "I learn a lot from the (more…)
If I may say so, this is a good one. From June 2009 at R&T here.
Tonight in my "Foundations of Pastoral and Practical Theology" class at Fordham, I related the legacy of Nelson Mandela to the attempts of Christian theologians to make practices of liberation central to church life and theological tradition. Mandela, while (of course) far from a "perfect" human being, found it within himself to attempt to creatively heal and even outwit color- and culture-based forms of discrimination in South Africa. Here is Anglican Archbishop Desmond Tutu talking about Mandela: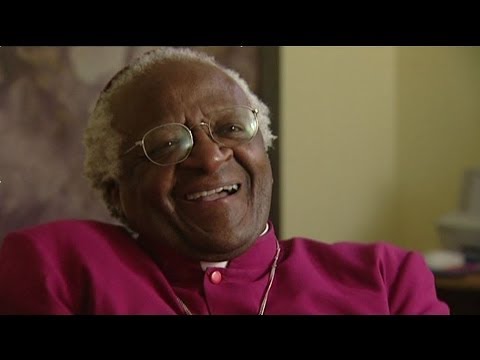 In class, I suggested that theologians committed to liberation can be understood to be intervening in restrictions on reality, trying to change situations that are too small for humans, attempting to facilitate new ways of being alive in scenarios in which freedom is circumscribed by material-spiritual want. In that vein, the funeral of Nelson Mandela affords an occasion to ask whether and how people and institutions that identify as religious/spiritual/etc are perpetuating inherited social stratifications.
In the realm of liberating practices must surely come the enjoyment of music that changes one's life. In that vein, some politically aware anthems rise (more…)
Inside this lighthearted yet thoughtful take on the fact that Paul McCartney (who as far as I know was baptized Catholic, but never particularly active in it) was recently married to Nancy Shevell, who is Jewish, and had been married early in his life to another Jewish woman, Linda Eastman, is an interesting question.
McCartney has taken up the causes of his wives over the years, and David Yaffe of Tablet magazine wonders whether a new engagement with Judaism has influenced McCartney's well-received new record, New.
Here is the video from McCartney's single "Queenie Eye":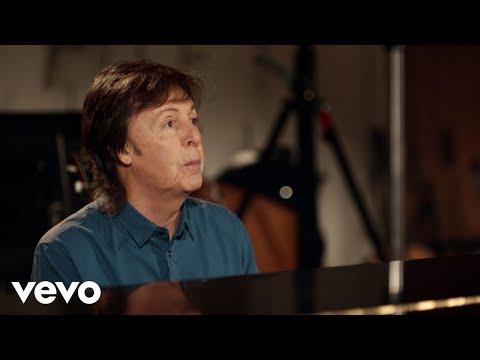 The question floating around the article that grabbed me was how we account for religious/spiritual/etc influences from relationships with significant others in music.
Yaffe half-jokingly hears a mitzvah in McCartney's new music. What are we listening for when we listen for religious/spiritual/theological/etc influences? I don't have any simple answers to this, but if McCartney is finding a new maturity in his music and life that is somehow related to Jewish influences, for sake of argument, then what are we to call the fruit of that interaction?
On the one hand, you might say it sounds like mitzvot, but on the other hand it's something not quite that because it's been channeled "outside" of (more…)
Tommy Beaudoin recently wrote an interesting post about the generation of young adults known as "Millennials".  In it he wonders what songs symbolize the spiritual quest of this generation.  Beaudoin writes, "What are those songs? Middle-aged professors like me want to know, but I bet many parents of 'Millennials' would like to know, too, as well as religious leaders and not least, maybe 'Millennials' themselves."
I just finished teaching a course at University of Detroit Mercy called "Rock, Hip-Hop and Religion."  It was probably the most enjoyable and challenging course I have ever taught.  As part of this course I asked the students to present three songs that were spiritually significant to them.  They were required to play the song in its entirety and then explain in 3-5 minutes why the song was particularly meaningful to them.  I placed few restrictions on what they could choose–only that the songs needed to be considered (as much as this can possibly be discerned) "Popular" music (no jazz, no classical).  Of the twelve students in my class, ten of them would be considered "Millennials"–[two students were "non-traditional"–Academia's euphemism for "older"!].  I was very impressed by these presentations.  They improved over the course of the semester as the students learned about new ways to mine songs for meaning.  What impressed me most, however, was the depth of personal sharing from these students.  These songs, some contemporary, some older, are helping the millennials in my class to ease their suffering, celebrate their life victories and mourn their deep losses.
I am thinking about the song "Angel from Montgomery." Here is John Prine singing his original version:
I am drawn to the ordinary imagery that makes up what the narrator of the song, a woman unsettled by her situation, reaches for as she tries to make sense of her world. "Make me an angel that flies from Montgomery," she pleads. "Make me a poster of an old rodeo." And then: "Just give me one thing I can hold on to / Believing in this living is a hard way to go."
Here is the Tedeschi Trucks band with their cover of "Angel from Montgomery" with a taste of Robert Hunter and Jerry Garcia's "Sugaree" following…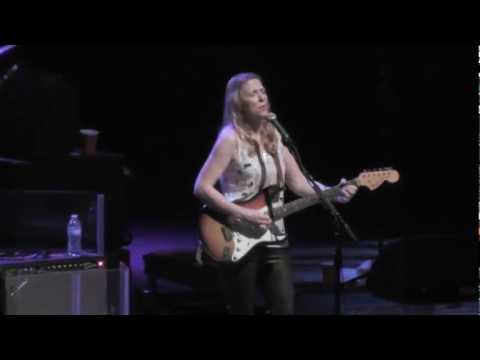 The "angel" of the song wants much more from her life than she can have. In her reach back to the "cowboy" of her youth, and her chagrin at the years that have passed, you can sense the sadness of her desire running out like water onto the pavement. She is not done with life, but all around her it (more…)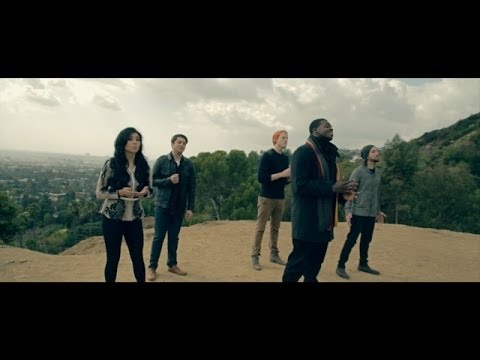 From June 2009 at R&T.
In 2008, Gnarls Barkley released the hauntingly beautiful "Who's Gonna Save My Soul."
The song begins with the lyrics:
I got some bad news this morning
Which in turn made my day
When this someone spoke I listened
All of a sudden, has less and less to say
Oh how could this be?
All this time, I've lived vicariously
Who's gonna save my soul now?
Who's gonna save my soul now?
How will my story ever be told now?
How will my story be told now? (more…)
In the New York Times print edition today, there is an editorial titled "Millennial Searchers" by Emily Esfahani Smith and Jennifer L. Aaker, arguing that young adults today, often known as "Millennials," are more committed to finding meaningful lives than is commonly realized. Their search, it is argued, has been urged on them by the collapse of the dream/myth of material prosperity in the wake of the financial collapse of 2008. Though the authors do not discuss spirituality/religion/faith/theology/etc, I wonder how this constellation relates to the search for meaning among young adults today, especially as so many identify spirituality as important in their lives. Moreover, given the massive surround that music represents in the lives of many young adults, I wonder further what tunes will be recognized as essential to the soundtrack of this cohort? It's always tricky, and perhaps impossible, to find songs that symbolize a cohort's spiritual quest, but I wonder what the basic candidates would be for today's young adults.
What are those songs? Middle-aged professors like me want to know, but I bet many parents of "Millennials" would like to know, too, as well as religious leaders and not least, maybe "Millennials" themselves.
Tommy Beaudoin, Hastings-on-Hudson, New York
« Previous Page
—
Next Page »