Pages
Categories
Contributors
Recent Posts
Recent Comments
Recommended
Archives
From a post of mine in May 2009 at R&T.
Patti Smith was recently in Rome for a music festival and took the opportunity to greet the new pope.
This is my choice for "kick-ass pic of the week"!  The big question about this photo is: who is more honored?!
Dave Nantais, Detroit, MI
The new book that includes many R&T authors, Secular Music and Sacred Theology, really should end in a question mark, so that it would read: Secular Music and Sacred Theology? Indeed, that was how the book started. Somewhere along the process, the question mark dropped out, but only on the cover, not in my head.
Adding the question mark would put in question whether "secular music" and "sacred theology" are the best way to denominate the two sets of phenomena we are trying to relate to each other in the book. I don't think they are the best/clearest ways. In other words, I don't want to let theology off the hook for also being, in a certain sense, a 'secular' exercise, nor do I want to let popular music get away with not being considered 'sacred.'
The problem with both terms is that both 'secular' and 'sacred' are pretty well worn-down to very fine armies of pencil-point definitions now in academic discourse, even though they still carry substantial weight in everyday language. In fact, as far as I can tell, one of the benefits of carefully exploring the relationship between music and theology is that neither one is able to stay on secure ground over against the other, whether those (more…)
I recently noticed a Facebook fundraising campaign for dUg Pinnick, lead singer and bassist for the band King's X.  Pinnick is suffering from a hernia and requires surgery to repair it.  Unfortunately, like many struggling musicians, he has no health insurance and cannot afford the out-of-pocket health care costs.  Since the fundraiser was announced fans have contributed in excess of $25,000.
What moral obligations do fans have to support their favorite bands/musicians?  Is this fundraiser a purely supererogatory gesture or is it, as the title of the website declares, an attempt to "give back to dUg"?  Giving back implies, at least to me, that we as fans owe these creative, hard-working musicians for all of the joy they have given us over the years, not to mention the hundreds or thousands of hours of work they have done for little or no pay.
And what about the music industry's obligations to artists?  Should record companies, for example, be required to pay into a health care fund for the artists on their labels?  It is an interesting question, no?
"And the just and the unjust all walk side by side"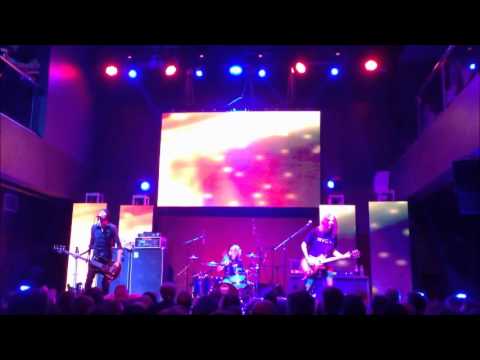 Dave Nantais, Detroit, MI
In March, I posted at R&T about seeing Dead Sara at SXSW. I mentioned a memorable leap from the amps. Here is a picture of a similar leap from the amps at a recent show in Arizona. The rockish devolution of Saint Teresa of Avila's holy levitation?
TB
After almost four and a half of years of the Rock and Theology blog, and more importantly, several decades of substantial research in popular culture and religion, we should no longer be surprised that much of popular music trafficks in symbols, images, feelings, references, and gestures that are taken to be religious or spiritual. This music, after all, emerged from a conflictual mid-twentieth century scene when rock and roll came into being, in which music and musicians firmly planted in church life were situated in the same emerging genre, and often in the same recording studio or on the same stage or radio station, as "profane" music and musicians who were on the margins of, or on their way out of, churches. The musical struggle with what divine things have to do with earthly things has been there all along for rock and roll and its many descendants.
I thought of this recently as I listened to the Sevendust song "Prayer" from their self-titled album released in 1997. Here is the song in studio version: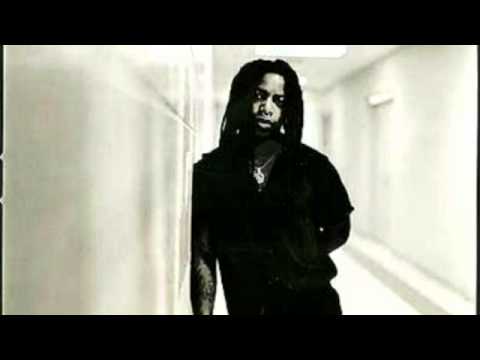 As I hear the song, I hear in it a conflict about prayer. The narrator recalls an earlier prayer experience, now seen more skeptically. "Who do you pray to?" he wonders – or indicts. Underneath the song, I hear the contemporary struggle to make sense of divine presence and action in the world, and whether prayer can be reconciled with the sensibilities of an age in which increasing numbers of people are reluctant to try to say much with confidence about God. This reticence can be cheap or hard-earned, of course, but then again a lack of reticence can be cheap or hard-earned as well –and at any rate I think the deep and widespread questioning of God and prayer are very important for theological work today, because they can press (more…)
For those in the New York City area: Next Sunday 19 May, Trinity Rivertowns Church (mentioned earlier at R&T here) is hosting a forum called "Creativity and Trust: A Performance and Conversation on the Art of Improvisation." The event, in Hastings-on-Hudson, will be moderated by Rev. Jim Kirk and will feature extraordinary musicians, likely well-known to many R&T readers, including John Patitucci on bass, Jay Azzolina on guitar, John Ellis on saxophone, and Rogerio Boccato on percussion. Here is the flyer:
The intriguing quotation on the flyer from jazz legend Wayne Shorter, "You can't rehearse the unknown," put me in mind of some remarks I made in a 2009 paper presented at the Catholic Theological Society of America's Annual Convention. In that paper, titled "Give It Up / for Jesus," I was reaching for ways to talk about the confluence of rock and roll and theological work as practices that are spiritually significant. Taking a seemingly different tack from Shorter, I suggested that in fact "You can rehearse the unknown," and that both theological work and musical experience can help you to do (more…)
Michael Iafrate initiated what has become a substantial series of reflections at R&T on the church and punk rock with a post in May 2009 here.
This is part 2 of my reflection on a review of a recent "drone" music concert in New York City. Part 1 is here.
Now for further reflection:
In the process of his review, Ratliff explores meanings of sounds that take one into humming ruminations on essentials: musically we call these "drones," but in theology they are, in a sense, the whole game, because theology is no more and no less than a humming rumination on essentials. We can explore such "droning" by theologically overhearing music reviews, and musically overhearing theological works, which are two ways of relating theology to music.
Consider Ratliff's opening reflection: "There's an irreducible element of music that connects metal, industrial music, power electronics and classical minimalism, and no word exists for it."
Stay with that for a while. And then onto the next sentence:
"It involves deep pulsations; excited provocation through sound and concept more than traditional technique; low-end frequencies rarely encountered in life; long sustained tones enlarged through overdrive; or distortion or just force of hands on instruments."
The kind of theology I write and teach often falls within the domain of "practical theology," in which it is emphasized that whatever is worthy of being called "theological" must be "experienceable" by people. I stand by that, so long as what it means is carefully interpreted, but Ratliff's meditation on (more…)
That was my first thought, or at least my fourth or fifth, when I read the headline over music critic Ben Ratliff's review of a drone concert in last weekend's New York Times. The print headline read: "A House of Drone, Ecstatic and Raw, With a Potent Aura of Largess." I wondered: with this evocative headline, what are we really talking about here?
(I have frequently quoted and celebrated Ratliff's reviews, such as here and here.)
The theological significance of drone may have to do with Holy Mother of God! Before anything else happens, take a look at this picture that accompanied the story, of Kim Gordon (formerly of Sonic Youth and now of Body/Head), taken by photographer Brian Harkin:
I hate to ask so pedantically whether you consider this as remarkable as I do, but ask I must. This is an ornate, even extreme position in which to posture an electric guitar. I can only surmise that by driving the headstock into the top of the amp, hunching over the upturned instrument from shoulder strength supported by delicately bent knee inside the carefully calibrated leg-stance, working the tremolo with her right hand, and steering the balance from her left hand, she is summoning feedback. For some reason the picture reminds me of the disturbing provocation of an upside-down crucifix, an (more…)
Next Page »