Pages
Categories
Contributors
Recent Posts
Recent Comments
Recommended
Archives
October 2017
S
M
T
W
T
F
S
« Jan
1
2
3
4
5
6
7
8
9
10
11
12
13
14
15
16
17
18
19
20
21
22
23
24
25
26
27
28
29
30
31
We now bring this blog to a conclusion, after five years' journey. Thank you again to our contributors and to all of our readers, and to our host, Liturgical Press. Please browse the archives to find out what you might have missed, and let the archives open up new occasions for furthering your own explorations into the relationship between theology and music.
We end today as we began five years ago, with the assistance of Kiss: "God Gave Rock and Roll to You"…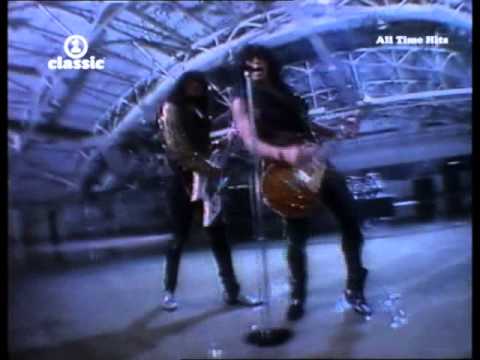 Thank you very much! Good night!
Now that Rock and Theology is closing up shop in a week, this might be a good time to think about meeting your rock-and-theology needs in 2014 and beyond. What books, blogs, bands, or beyond would people recommend?
Remember there are also good books on popular music and religion/faith/spirituality by many of this blog's contributors, including Christian Scharen, David Nantais, Daniel White Hodge, Maeve Louise Heaney, Ian Fowles, and Jeff Keuss — and I hope I'm not forgetting anyone. And there is the recently-published book Secular Music and Sacred Theology, which is a good introduction to a range of ways of making theological sense of pop music.
What other resources would you want people to know about?
TB
VH1's "Storytellers" is one of my television favorite shows. It features musicians who perform in front of a small live audience and tell personal stories about their music.
Recently I watched My Morning Jacket's performance on the show. The episode actually aired in 2011 but this was the first time I'd seen it. At one point, Jim Jones, the band's lead singer/guitarist/songwriter, told a very poignant story about a late friend. As many childhood buddies do, the two of them shared dreams together. Dreams of performing in a band, of being successful musicians. Unfortunately Jones' friend died young but he has not been forgotten. Jones wrote a song called "Dondante" in honor of his friend. Here is the video clip from "Storytellers." Listen to the very end of the video because there is more to the story.
What I love most about this video is the rawness, the emotional vulnerability Jones shares with his audience. It epitomizes the intersection of rock music and theology; an intersection that can be described as a crossroads where we go to experience transcendence—a kind of "release" from our "selves," our egos, and our physical limitations. Transcendence takes us on a special journey, an "expedition of the soul," that can lead to redemption, to shared suffering, to joy, to healing, to mourning, to meaning. To so many places where mere ordinary words simply cannot take us; where only melodies, lyrics, chants, prayers, rituals, and stories can lead us. Places we need to go because we are embodied souls searching for the Mystery that is God.
Mary McDonough
A good number of religious traditions teach that while what is finally good will never expire, everything that is not of ultimate significance must meet its end. And so it is for Rock and Theology.
This blog started five years ago, in January 2009, and has featured some 1300 posts. Thank you to all of our readers, those who read and responded with comments or private emails, and those who read and kept quietly their own counsel all the while. This blog will be kept up until 31 December, and shortly thereafter will be turned into an archive.
It has been a joy for me to get to know the contributors to R&T and to learn from their conversations, their blog posts, their music, and their published writing. This project has been consistently and creatively supported from the beginning by Liturgical Press, and I am very grateful to Liturgical Press for their encouragement to innovate and experiment with this format for theological reflection, to try to find new ways to make theological work an accessible, thoughtful, and serious (and playful) presence in contemporary culture. Many thank yous, contributors, and many more thank yous, Liturgical Press!
I will be moving on to other projects, including further work on theology and music. Thank you to all our readers for your attention, support, and comments. Most of all, thank you for deepening and complexifying the basic conviction that got this project started in the first place: that the intersection of music and theology is a place of potentially vibrant experience and inquiry. This work keeps me, and many others, connected to the search for what matters most.
With gratitude,
TB
The weeks before Christmas bring new holiday albums from a multitude of artists.  But none this year is as unexpected as the Christmas album from the punk band Bad Religion.  Why would this group release a Christmas album?  Here is a link to a great interview on CBC radio that Jian Ghomeshi conducted with Bad Religon frontman Greg Graffin.  Graffin does an amazing job describing why Bad Religion is interested in Christmas music–and it may surprise you!
In one of my previous posts (here) I mused about why pop and rock musicians release holiday albums.  I would love any feedback R&T readers may have on this topic.
Rolling Stone recently listed the top 12 heavy metal songs for "unsilent, unholy nights" that you can all enjoy reading here
Here's one of my favorite Christmas song covers by Aimee Mann: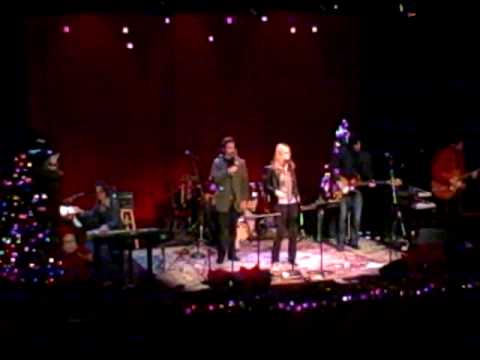 What is your favorite rocked-out Christmas carol?!
Dave Nantais, Detroit, MI
Tonight I read music critic Jon Pareles' report in today's print edition of the New York Times about the celebration/memorial of Lou Reed's life on Monday at the Apollo in Manhattan.
The evening featured samples of many genres of Mr. Reed's work, testimonies from friends, experiences of tai chi, reminders of Tibetan Buddhist teachings, and appreciations for how ruin can become glory.
Religion, love, outsider ethics, bodily askesis. These are essential elements of rock and roll. It is fitting that they show up at a service dedicated to taking the measure of a rock artist's life. You cannot unmake the spiritual dare that rock and roll has always promised to afford. It is a dare to which Mr. Reed continually consented. It is almost too much to read that Mr. Reed's spouse, the artist Laurie Anderson, shared that Mr. Reed's final words were: "Take me out into the light!"
Here is rough video of Ms. Anderson talking about Mr. Reed on Monday night:
Tommy Beaudoin, Hastings-on-Hudson, New York
From July 2009 at R&T here.
Like any new band, FiRock is anxiously awaiting the release of their first album. Luckily, they won't have to wait much longer because Time of Change will be out later this month. While there are several rock bands in the Middle East, what makes FiRock unique is their lead singer. Actually it's his day job that makes the band so unusual. Ahmet Tuzer is a third-generation imam. Imams lead Sunni Muslim worship services, serve as leaders of the religious community, and provide religious guidance. There are approximately 100,000 imams in Turkey today.
Here is the band's first official video of their song "Mevlaya Gel" ("Come to God"):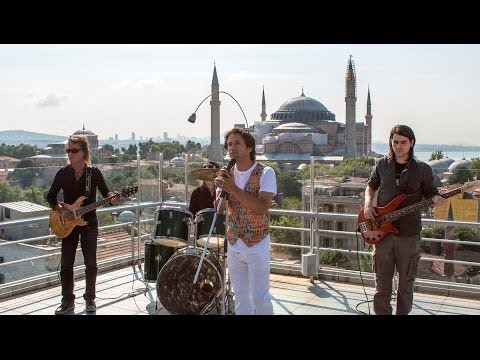 The problem is that imams, who are state employees, are also governed by a strict clerical code. So when Tuzer's band began to get some media attention, Turkey's Diyanet, or office of religious affairs, started an investigation to see if Tuzer's music activities are in line with Sunni religious values. Tuzer, hoping to establish a new music genre called Muslim rock, denies that he is doing anything wrong. In fact, he claims that he is simply trying to use his music to reach out to young people:
There are many old Islamic hymns and songs, but young people today don't listen to them. Our aim is to wrap these songs into rock, blues and psychedelic music, if necessary, to create a style that the young people like. Music is one of the ways to get closer to God. (WSJ, Dec.5, 2013, p. A14)
Tuzer's journey along the delicate path between religious doctrine and musical artistry reminds us once again of that hazy line between the sacred and the profane.
For more information on the rockin' imam, check out this NPR story about Tuzer.
Mary McDonough
Last night in New York City at Brooklyn Bowl, I saw guitar guru Anders Osborne and his band perform for a New Orleans-rockish, groove-heavy, guitar-blistering 2-hour set. I had never heard of Mr. Osborne's music, but a friend turned me on to his status and accomplishments among the lick-heavy jam-band blues-loving crowd. Think of an overlap between Phish and Black Crowes fans.
One of my favorite tunes from the night was the heavier song "5 Bullets." Here is the track:
Here is Mr. Osborne live with "Burning on the Inside":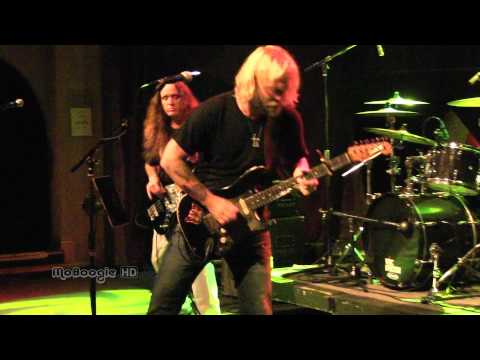 As I watched him play, I was taken by his ability to show through his bodily stances the sounds of his guitar and the feelings/meanings those sounds harbor, letting himself be taken away especially by the experience of resolving chords, so that as he thrummed a chord at the end of a phrase, his arms
Rock and Theology friends, please take a look at this exciting call for papers for a conference called "Music, Theology, and Justice" to be held at the University of St. Michael's College at the University of Toronto October 24th–25th, 2014:
Music is present in virtually all human cultures and it has been integral to Christian life and worship for two millennia. In recent scholarship, there has been a growing interest in the relationship between music (as a practice and as an academic discipline) and theology (as an academic discipline arising from the practice of faith).

The purpose of this interdisciplinary conference is to gather together scholars interested in exploring further the relationship between music and theology. In particular, the conference will consider theological issues raised by the social practice of music, and implications for justice, ethics, morality.Music does not make itself. It is made by people: professionals and amateurs, singers and instrumentalists, composers and publishers, performers and audiences, entrepreneurs and consumers. In turn, making music shapes those who make it—spiritually, emotionally, physically, mentally, socially, politically, economically, etc.—for good or ill, harming and healing.

We seek proposals for papers or lecture-recitals (25 minutes long), or poster presentations in, but not necessarily limited to, the following areas:

1. Communities shaping and shaped by musical practice.
2. Ethics of music in worship, in society.
3. Music as action of justice and for justice.
4. Music, power, leadership, and responsibility.
5. Uses (and abuses) of music in religious education and spiritual formation.
6. Ethics of performance and participation.
7. While the music of worship is an obvious point of reference, we encourage proposals that examine a wide range of musical experiences through a theological-ethical lens.
For the full flyer with more information, click here.
Next Page »