Pages
Categories
Contributors
Recent Posts
Recent Comments
Recommended
Archives
October 2017
S
M
T
W
T
F
S
« Jan
1
2
3
4
5
6
7
8
9
10
11
12
13
14
15
16
17
18
19
20
21
22
23
24
25
26
27
28
29
30
31
Thus states Ephesians 2, offered this week as one of the weekday Scripture readings for some of the Christian churches around the world, and I am left thinking: "seated, in heaven, with you…right now" That Jesus is seated at the right hand of the Father is already something our post-Copernican minds struggle with, because where is heaven, anyway? But that we also have been introduced into that place where he reigns challenges the way we inhabit the space we live and move in 'down here' or rather 'right here' and 'right now'. Because space and time are relative. It's one of the things music reveals to me daily: waiting for the green light as a pedestrian to cross the road (I am currently in Germany – the only European country I have lived in that obliges pedestrians to obey their lights J) – a continuous stream of never-ending moments… unless, that is, I am caught up in the music that fills my mind; Then, the time I am living in is the rhythm pulsing through my brain – sometimes moving me forward, others stretching and holding me (back) in what feels like time held, but it's longer than usual, and I am not pushing against the limits imposed on me from the outside, but rather awake to that moment. And the space I walk through has a different feel to it.
A lot has been written on the time- value of music (most well known, perhaps, is the writing of Jeremy Begbie), but what about the way music affects how we inhabit space? This is one of my ongoing questions, but today I think of it in terms of how we are 'seated in the heavens'. We live in a sensorial world – and the only way to the Sprit is through matter – the only way to heaven is through earth.
Any music could have spoken to this thought, but today it was this one: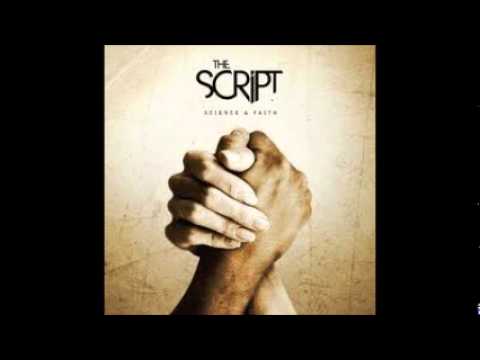 My hands are cold, my body's numb/I'm still in shock, what have you done? /My head is pounding, my visions blurred/Your mouth is moving, I don't hear a word
And I hurt so bad, that I search my skin/For the entry point, where love went in/And ricocheted and bounced around/And left a hole, when you walked out
I'm falling through the doors of the emergency room/Can anybody help me with these Exit Wounds?/I don't know how much
more love this heart can lose/And I'm dying, dying from the Exit Wounds/ Where their leaving, the scars you're keeping/Exit wounds/ Marks of battle, they still feel raw/ A million pieces of me, on the floor / Lose your clothes and show your scars that's who you are
A simple love and loss song, with a clever idea, but it left me thinking… when love touches you, the colour and taste and feel of your whole world experience changes – and you can feel it in your bones; when love 'dies', if it can – or perhaps better – breaks, the "hole in your world" that's left behind can feel infinite and life-threatening. And you can feel it inside and out. Not so separate, body and spirit! And then where does the world inside finish and world outside start? There's a Synod going on in Rome on New Evangelization, and yesterday one intervention caught my attention, drawing on Teihard de Chardin to talk about the need for a "profound, comprehensive cosmic vision of the Person of Jesus [to ] draw the soul of the modern person" Ägidius Johann Zsifkovics, Bishop of Eisenstadt (Austria).
Cosmic Christ – depth of reality. The resurrection of Christ is also of the body…exit wounds and all. So can the music that changes the shape of the world we live in not help us access the God who inhabits the world and heaven at the same time?
1 Comment »
First have u rec'd the gift -forgiveness &salvation&knowing u r a redeemed son/daughter of Father God thru in & with Jesus & The Holy Spirit)of the Father Creator God -john 3:16 for God so loves the world(creation both seen &unseen) that he gave his only begotten (holy seed of father God when the Holy Spirit overshadowed Virgin Mary placing holiness in her_Jesus nature is The Father's nature-Sineless&Holy) but his body felt just as we do…he was obedient to the father even to death(he prayed Father if this cup may pass nevertheless yr will not mine. He became our sin,its curses & judgement-Father God left him 2 take it all 4 us all. But Father God sent Holy Spirit to resurrect Jesus (bodily he could eat but he also just appeared&pass thru walls in his resurrected body not a spirit) in the Fathers God's holiness, then 40th day Jesus ask the Father God 2restore the Glory he had with Father God before the world began….&the Father

Comment by athena — July 14, 2013 @ 8:47 am
RSS feed for comments on this post.
Leave a comment