Pages
Categories
Contributors
Recent Posts
Recent Comments
Recommended
Archives
September 2017
S
M
T
W
T
F
S
« Jan
1
2
3
4
5
6
7
8
9
10
11
12
13
14
15
16
17
18
19
20
21
22
23
24
25
26
27
28
29
30
We lost one of the greats when Donna Summer passed away. I grew up on her music. The news of her death came as a shock. Summer was young. Barely in her sixties. A life cut off way too short.
Summer had a finger print styled voice. Arguable one of her best albums was her self titled album Donna Summer (1982) when she teamed up with producing king Quincy Jones to construct an album that flirted with an existential humanity within every song. Summer begins the album discussing her modus: love is in control. Focused chiefly on relationships, love, broken hearts, and the struggle between faith and reality. Summer fused the legendary pop sound of a DX-7 into the heart of the album.
Summer even lets us know that there is a "mystery" to love with James Ingram. Love is not exactly a science and that within this almost mythological state, mistakes can be made, but in the end, "love wins." The orchestra background supports the strong duet that Ingram and Summer have.
Summer even pays tribute to nationalism with State Of Independence and Livin' In America. Her ethos here is that "everyone can make it" and that you will eventually—albeit a difficult road—"live the American dream" if you persist and push through certain hard times—which, by her next few songs Protection and (If It" Hurts Just A Little will surely come.
What Summer did in this album was lay out a type of existential estrangement between love and hate; pain and peace; the ideal life and the reality of what life is. As I listened to this album as a child, I remember not necessarily understanding what Summer meant in her lyrics regarding pain and love. I was confused for lack of experience on the subject matter. As I matured, I quickly learned and saw these connections in my relationships which did not always go the way I had hoped—especially with the
opposite sex. I realized, as I got older, that there were times when I needed to protect myself and not be subject to more pain while in the same manner, I myself was being the issuer of pain to another person.
Summer's final song, Lush Life, is a remake of that classic song. Interestingly enough she and Jones decide to end the album with a song such as this. The perfect capstone to an album dealing with the tension between love and pain. Summer asserts that "I will forget you, I will. While yet you are still burning inside my brain." Taking us from the control she has in her opening song to a capitulation to loss, heartbreak, and a place of not having control over certain circumstances. She reminds us that, "I'll live a lush life in some small dive…and there I'll be, while I rot with the rest of those whose lives are lonely, too." When I finally grasped the concept behind this song, I was simply floored; here is someone who, allegedly and supposedly, has it "all together." A beautiful woman who could "have any man." Seemingly. Yet, the album book ends give us a conflicting answer to love and pain. And Summer is constantly retelling us that there is no "perfect" relationship. Within music, there is a fundamental attempt to connect with the aspects of the human condition as it currently exists in contrast to what God created humanity to be. Summer does this exceptionally well in this album with the hand of musical genius, Quincy Jones.
Hear and see for yourself Summer's masterpiece. She will be missed. Godspeed Donna.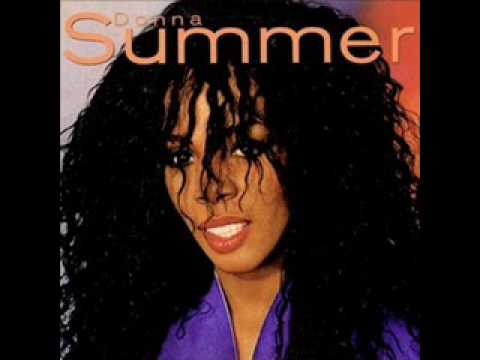 No Comments »
No comments yet.
RSS feed for comments on this post.
Leave a comment