Pages
Categories
Contributors
Recent Posts
Recent Comments
Recommended
Archives
I am pleased to share this guest post from John Gonzalez, a Doctor of Ministry student in Fordham University's Latino Studies program. He is an associate to a religious community, the Passionists, whose spirituality is based on redemptive suffering and the mission to be with those who are in the midst of suffering in our world. He works for Catholic Charities for the Diocese of Rockville Centre (Long Island) as the Parish Social Ministry (PSM) developer on public policy and social justice issues.
*
Contemporary spirituality or prayer life does not seem to offer much space for the idea of complaining to God or demanding some form of divine accountability for injustices that we witness or suffer ourselves. We may reverently ask God for our petitions and of course offer prayers of thanksgiving. I certainly encounter the phrase "God is good" sometimes followed by the response "all of the time." But the human condition is not all about experiencing the good. Everyone experiences suffering; we all know that injustice is part of our social and personal experience, yet somehow it is considered taboo to or spiritually audacious to bring this to the attention of God. I will admit that there has been times when I have been tempted to respond to the "God is good" phrase with my own scandalous response, "not today."
And yet our scripture offers a number of prayers to God that offer complaints and at times demanding divine accountability. We find many of these in the psalms and lamentations. The book of Job is a complaint to God by one who has experienced a horrible injustice. Jesus himself takes part of this tradition when in the midst of being crucified he cries out the beginning of Psalm 22, "My God, My God, why have you forsaken me?" Psalm 22 is a  cry of deep anguish and desolation, "I am poured out like water, and all my bones are out of joint; my heart is like wax; it is melted within my breast;" (psalm 22: 14). While towards the end of this psalm there is a recognition that God will vindicate the suffering servant, others like Psalm 88 are not so optimistic. The psalmist here cries out his anguish to God and wonders if God is indeed present. Daniel Harrington, SJ writes:
Psalm 88 is often called a dialogue with an absent God. The psalmist calls out to a God who appears to have abandoned him and to be hiding from him. Yet the absent God is still somehow present – present enough to be addressed in prayer, to be criticized, and to be angry at.
Whereas our contemporary spirituality may not offer us a place to offer today's lamentations nevertheless this continues to be part of the human condition and we can see this being expressed in areas of popular culture. The Gothic genre of punk music seems to be a place where one can find (more…)
R&T readers have been patient while I send various reports from and about the South By Southwest music festival. Recap-wise, the New York Times report by Jon Pareles is here.
It's never clear what images count as "religious," whether inside or outside self-designated religious spaces. However, these are some photos I took at SXSW as I tried to pay attention to "religious" images that were set in the midst of a more or less "secular" music festival. (Readers beware: those terms are very mobile! They have no fixed meaning.) These images show that "secular" music is not done with its relationship to "religion," that's for sure.
[1] Here is the first one: "Is God Really Dead?" These posters were all over downtown Austin in full sight of festivalgoers. I had trouble deciphering it. The symbolism might be a touch too arcane for me. At any rate, it certainly put a theological question right into the everyday wanderings of festival attendees. I assume that by raising the question, the answer is, somehow, "no," but maybe being stumped about the provocation is the artistic point of the image. (At least one of these posters had a "YES" scrawled on it by the last evening of the festival.)
[2] The posters below were up all over downtown Austin on the morning of Friday 15 March. A variation on it had the same image but "PAPA" at the bottom. Small type at the bottom read papaemeritus.com. The site was down when I tried it a few days ago(probably too many hits at once), but  I just discovered that it is a link to a band and their new album. (more…)
Almost 40 years ago, in 1974, theologian Harvey Cox, who was teaching at Harvard Divinity School (I attended his retirement in 2009 and wrote about it at R&T), made his way to the Playboy Mansion and had a conversation with Hugh Hefner that was moderated by eminent arts curator Barbaralee Diamonstein-Spielvogel.
This wasn't the first theological conversation about changing sexual mores in general, and Playboy in particular, on the popular level. Dr. Cox (disclosure: I have known him for almost twenty years, and he wrote the Foreword to my first book) had written thoughtfully and critically in the 1960s about Playboy, in popular articles and in his famous book The Secular City. Among other things, he had criticized Playboy for propagating a consumerist eroticism that was not meaningfully sexual because it was impersonal, in fact inhuman in its fear and "othering" of women, and thus failed to honor the sacred and mysterious power of sexuality that, in Dr. Cox's view, the biblical tradition upholds. These and other criticisms led to a (remarkable by today's standards) published conversation in Playboy (June 1967) about "Religion and the New Morality" among several theologians and leading clergy, including Dr. Cox, Dr. James Luther Adams, Father Herbert Rogers, Rabbi Richard L. Rubenstein, Right Rev. James A. Pike, Dr. Robert Wood Lynn, Rev. Howard Moody, and Dr. Allen J. Moore. (That's right — no women.) Dr. Cox also wrote for Playboy. Those were, as they say, different times — about which I want to say more in a moment.
But back to the conversation that Ms. Diamonstein-Spielvogel moderated between Dr. Cox and Mr. Hefner. You can watch it here: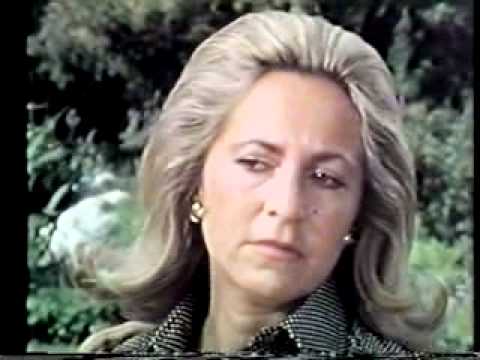 The first thing I notice is that the roaming menagerie of creatures are not the only exotic animals in this interview; what zoo of gender is it that lets loose two men as featured discussants about a topic focused almost entirely on the representation of women? (I know, I know; in religion and its study, we are still too often locked in that zoo.) At least Dr. Cox has the wherewithal to state in the interview that he is not qualified to pronounce on some aspects of the question before them.
Their only significant agreement is on what, since philosopher Michel Foucault's History of Sexuality, we have learned to call the "repressive hypothesis," that is the idea that sex has been, since the Victorian age, essentially stifled in its natural, healthy (more…)
For one of my upcoming classes at Fordham, we are reading selections from Our God is Undocumented: Biblical Faith and Immigrant Justice, by theologian Ched Myers and pastor Matthew Colwell (Orbis, 2012). Myers and Colwell argue that a close reading of the Hebrew Bible and the Christian Scriptures, in the context of the pressing controversies about immigration in the West, and particularly in the USA, show that care for the immigrant is fundamental to the continual "care for the stranger" theme in these biblical traditions.
They argue that the practice most fitting these biblical disclosures is, in the language of organizer and activist Alexia Salvatierra, "prophetic hospitality," in which care for the vulnerable transcends concern for contingent political borders. Myers and C0lwell emphasize that the theological ground of care for the "undocumented" is the "statelessness" of God, expressed also in the injunction to ancient Israel to care for the stranger, because they were strangers in Egypt. Along the way, Myers and Colwell remind us that the Christian scriptures picture Jesus' family as political refugees, and Jesus' stateless itinerancy comes up again and again (nowhere to rest — Luke 9:58; needing hospitality — Luke 19:5; knocking on the door and asking for a meal — Revelation 3:20). The city for all time, the "New Jerusalem" in the book of Revelation, is pictured as a city whose gates are permanently open (21:25).
As I reviewed their work over the last few days, I thought that what Myers and Colwell are suggesting is that readers come to greater terms with the "immigrant within" each of us, that we perhaps deny or repress, as a way of rendering "secure" and "documented" persons more available to acting in the interest of the undocumented, the immigrant. (See here for information on the New Sanctuary Movement.) As they put it, "Individual, family, and social health all depend on our willingness and ability to transact our past. It is thus a pastoral challenge to our churches to facilitate the process of 'excavating' our buried immigrant identities." (p. 66)
I wondered, what musical experiences or songs have aided, or might aid, this state of awareness?
For me, Radiohead's song "The Tourist" has been one aid to such an exercise. The song's languorous and elegiac tone allows a kind of reflection on the ways that I have made journeys from one place to another, internally and externally, in my life, and brings me into, I hope, further sympathy for the ways in which everyone around me is in process of negotiating borders in their (more…)
There used to be a longer version of this video up on YouTube, in which the Doors discuss the religious significance of their music, but I can no longer find it. I did find this shorter one, which gives a taste of the conversation.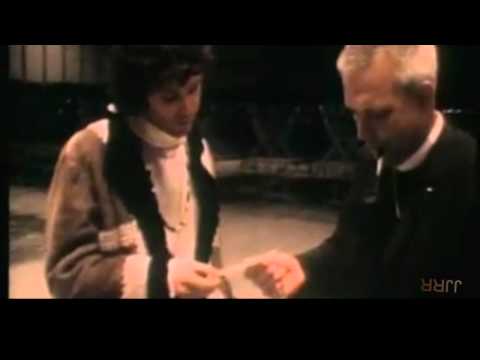 It looks like it was initiated by a Protestant minister (a Rev. Fred L. Stagmeyer, described as a "minister-at-large"), backstage at a Doors concert, and you hear some back and forth between him and Jim Morrison. I posted in December 2010 about the longer form of this video at R&T here.
I have been thinking about this concept of a "minister-at-large" as I prepare to speak tomorrow at a ministry conference at the College of Saint Elizabeth in Morristown, New Jersey. I am intrigued by the idea, and wonder whatever became of Reverend Fred and his concept.
The more I have thought about it over the last few days, however, the more I have wondered whether The Doors' frontman Jim Morrison might also be considered a "minister-at-large." Certainly Morrison's presence and the Doors' music has proven spiritually compelling for many from that era and beyond. There is no need to force Morrison into some ministerial identity, but at the same time, if Rev. Fred is even a little bit correct in this video, that there is a convergence between the experience of revelation described in "Acts" in the Christian scriptures, and the revelatory experience of a Doors concert, then it is true that theology has something to learn from "secular" music and its leaders, just as musicians and fans might open to find their experience helpfully complexified by theologizing about it further.
Tommy Beaudoin, Hastings-on-Hudson, New York
A talk available on YouTube about "homosexuality and the Bible" by a Harvard undergraduate, Matthew Vines, has become something of an Internet sensation. I learned about it through a story in the New York Times here.
You can watch the talk here: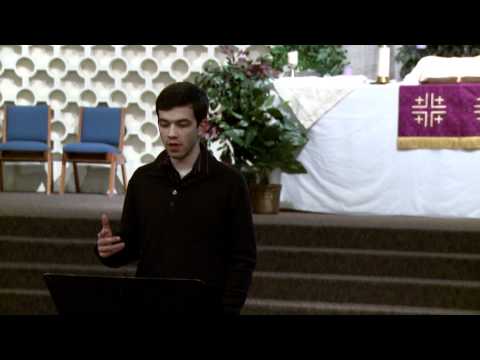 I think Vines is being courageous and I hope that many more people will listen to his presentation. I venture that most people in the USA, anyway, do not know that a good deal of recent scholarship on same-sex erotic relationships in the world of the Bible has come to the conclusion that the Bible (Torah/Hebrew Bible/Old Testament as well as New Testament/Christian Scriptures) is not really talking about "homosexuality" at all in the way that that term is understood today. "Homosexuality" is simply not dealt with. The passages of the Bible that are typically invoked are all embedded in other "cultural"/"religious" concerns of the time. For Christians, it is especially important to note that just because Paul seems to discuss same-sex relationships in some passages, it does not mean he is talking about being "gay" or "lesbian."
Rock and roll, perhaps due to its bound-up-ness in church backgrounds (which makes it both run to and run from matters of faith, sexual identity, and sexual activity, however those might be defined), has generally shied away from addressing homophobia (fear of non-straight-identified persons) or heterosexism (the privileging of straight-identified ways of life). This is especially true of "mainstream" white-guy hard rock, the kind of stuff on which I grew up in the Midwest, and, in the midst of other musics, to which I often still return. Virtually none of that music dealt explicitly with gay-bashing or directly challenged spiritual denunciations of LGBT persons.
I feel like, compared to the world in which my undergraduate students live, my own Midwestern high school and undergraduate/college world of the 1980s was markedly different in this regard. Of over 350 people in my high school class, I
Continuing on my recent post on a scene from the film "O Brother Where Art Thou" with its famous song, "I Am a Man of Constant Sorrow"….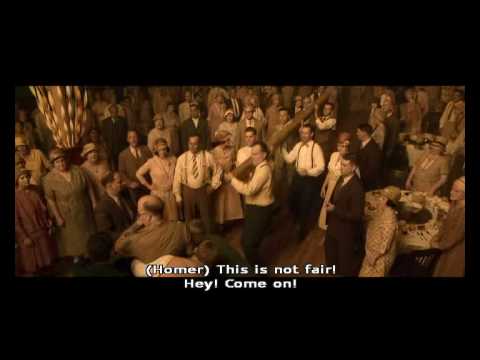 What I also notice in this resurrection scene, in which the "convicts" — Jesus/Soggy Bottom Boys — are coming out into the light, the footlights, public attention, is the hint of surprise of the resurrected at their new stage. They are a little bewildered, but they also know what to do; the singing they used to do under night's cover now happens in a way connected more deeply with all beings across status — symbolized here by "crossing" race and bringing the community together ("these boys is integrated!"). It is entry into a new level of connectedness to all life, betokened here in the small ways that movies can afford.
In the Christian tradition, there are no canonical accounts of any detail about Jesus' own feelings after being raised from the dead. Whatever your spiritual orientation, if you can place yourself in that story, what might that feel like? Wouldn't it be
When I first saw the movie, "O Brother, Where Art Thou?" about a dozen years ago, I was enchanted by one scene in particular: it is where the "outlaws" (three white prison escapees and their African-American guitar-playing compatriot) who are also the artists (the "Soggy Bottom Boys") behind a popular radio hit in Depression-era Mississippi, make a surprise appearance at a local campaign event.
They are there because "Everett," the George Clooney character, is trying to get the attention of his estranged wife. Here is the scene: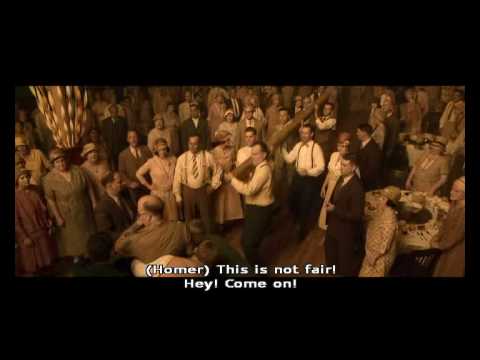 Many commentators have remarked on the ingenious way that the film re-tells The Odyssey. That re-telling is riven with Christian theological backgrounds from start to finish, as is only fitting for a story set in the early 20th century American South.
Over the course of a few posts, I would like to offer some brief theological notes on the scene.
As the scene opens, the performers are costumed in fake beards. (They have just recently escaped from a Ku Klux Klan rally, where the white chaps (Everett, Pete and Delmar) have just saved their guitarist friend's (Tommy's) life.) They find themselves on stage and forced to play music. When they launch into "I Am a Man of Constant Sorrow," the crowd cheers with delight
For personal reasons, yesterday afternoon I found myself listening to the Flaming Lips song "Do You Realize??" several times in a row. I've loved the song since I first encountered it: two of my best friends requested that our group of friends sing it to them as they danced together at their wedding reception.
Later in the day at the Saturday vigil Mass the song was still on my mind. After the homilist made a popular culture reference to the film The Bucket List in his reflections on this Sunday's readings, I occurred to me that the song all by itself could be a powerful homily for this Sunday. Listen to the performance above, from Glastonbury in 2010, with the readings in mind and see if you agree.
This is the first of two posts on The Flaming Lips that I'll offer to the R&T community this week.
Michael Iafrate
Parkersburg, West Virginia
While this is not directly on the topic of theology and music, at R&T we also deal with larger issues of religion and culture, and this one certainly qualifies:
I have been participating in Occupy Wall Street since 30 September (my first post about it is here), and was most recently on site at Zuccotti Park in lower Manhattan on Friday the 14th. (My post imagining Occupy Wall Street being applied to the Catholic Church is here, picked up by the Chronicle of Higher Education blog here.)
Among other fundamentally irreversible influences in my life, it was my Catholic upbringing, Catholic religious education, and Catholic graduate studies at Harvard Divinity School and at Boston College, that laid the spiritual and intellectual groundwork for me to be able to recognize, in Occupy Wall Street, a possible shared work of corporal and spiritual mercy, a potential place for practicing solidarity, and a plausible habitat for more deeply and experientially learning and living love's public name: justice.
(A word about the video above: while it is intended to make a point about the connection between democratic struggle in the Occupy movement and the Arab Spring, I am uncomfortable with its selective presentation of police officers; I think it is crucial for the Occupy movement not to presume that all police are enforcers of repressive state policies or personally hostile to the movement. I hope the Occupy movement can start from an engagement with police officers that appeals to them as fellow working men and women, most of them with middle class and working class families. The Occupy movement therefore shares an interest in changing the political scene to improve their lives as well.)
Because of this Catholic background, I am drawn in particular to the practices and rituals that help those of us at Occupy Wall Street to appreciate and to try to act on reality. These actions and performances bear the movement's theologies or spiritualities as much as any explicit statement on the part of any single person about what they do or do not believe.
There are lots of practices and rituals to notice on site: serving meals, standing with a placard, drumming, dancing, silk-screening shirts, browsing literature, listening, meandering, and many more. But I have tried to pay special attention to the Sacred Space area in Zuccotti Park that emerged soon after the occupation began. (I am not sure exactly when, or by whom, though I would like to find out.) (For some initial pictures, see here.)
Recently, the Sacred Space area has changed its shape a little bit, but it is still a place for a hodgepodge of symbols left by protesters, a place for people to think, meditate, pray, wonder, and talk, and only the most recent example of how Americans hold their religious pluralism and relate it to their political commitments. Theologically, there are many reasons to take this space seriously and with critical curiosity: the relationship between religious/spiritual imagination and political imagination is of interest not only to Christianity but to conceivably all religious and spiritual movements today. One of the basic theological questions is how a relationship to God, "God," or some other ultimate name or reality bears on how one lives and the choices one makes. Theological questions are present moment to moment in Occupy Wall Street.
What follows are my pictures from Friday, with brief captions/commentary. Please, if you are sympathetic to this movement, consider helping Occupy Wall Street or any of the apparently now more than 1000 "Occupy" movements around the world. (If you cannot see the pictures, click the "more" tab below to see them.)
Tommy Beaudoin, Hastings-on-Hudson, New York
Next Page »