Pages
Categories
Contributors
Recent Posts
Recent Comments
Recommended
Archives
September 2017
S
M
T
W
T
F
S
« Jan
1
2
3
4
5
6
7
8
9
10
11
12
13
14
15
16
17
18
19
20
21
22
23
24
25
26
27
28
29
30
Just over forty-two years ago Duane Allman was killed in a motorcycle accident. Several wonderful attributes have been written about him over the last week or so. Guitar virtuoso, brilliant slide player, a missionary for the blues—he was truly gifted.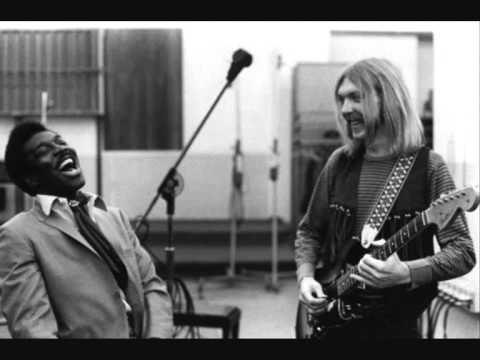 Duane Allman's short life had many interesting facets to it, most them having some connection to music. There is, however, a compelling story in his brother's memoir, My Cross to Bear, that has nothing to do with music. In the book, Gregg Allman painfully relives his last conversation with Duane. He tells us how he'd given Duane some money to buy cocaine. But after never receiving the drug, Gregg let himself into Duane's house, took some of his cocaine and snorted it. Duane later called Gregg and accused him of stealing the drug. Gregg denied it, describing the conversation as follows: "That last thing I ever said to my brother was a fucking lie, man: 'No, I did not,' I told him." Duane then apologized, and said to Gregg, "I sure do love ya, baybrah." Gregg admits that he has "thought of that lie every day of my life, and I just keep recrucifying myself for it."
That story isn't just about drugs, guilt, and a lie. On a much deeper level it's symbolic of the human condition: relationships are complicated; life is (more…)
The renowned Cambridge academic theologian and philosopher of religion Rev. Dr. Sarah Coakley has written at length about theology of prayer, spiritual experience, and spiritual knowing. In a recent 2-part interview for The Other Journal with SueJeanne Koh, Coakley discusses the cost and implications of becoming open in silent prayer. She emphasizes the surrender of perplexing and even disturbing material that arises in the disciplined practice of silent prayer, and commends communal prayer as an important support for the courageous, and literally en-couraging, submissions involved in silent prayer.
What occurs to me, on reading the interview (and the followup, part two, here), is how, in addition to the experience of silence, the experience of music shows up in people's lives as a way that the self is handed over to something more, to an excessive "call" from a generous and generative beyond. Silence is perhaps profitably thought of not as the absence or opposite of sound, but of noise. Musical experience can generate an experience of internal silence and a contemplative mein. I do not know of studies that compare silence and musical sound as comparative practices of meditation or contemplation, but the question is an important one for contemporary persons who probably need more silence in our lives and who also might need a deeper spiritual appreciation of the (musical) sounds we value.
Silence is certainly a way that lives are spiritually transformed, as she argues, but so is music, which sometimes does not cancel silence but deepens it. This notion seems particularly connected to Coakley's understanding that "prayer has everything to do with the erotic," to which she adds, (more…)
Thus states Ephesians 2, offered this week as one of the weekday Scripture readings for some of the Christian churches around the world, and I am left thinking: "seated, in heaven, with you…right now" That Jesus is seated at the right hand of the Father is already something our post-Copernican minds struggle with, because where is heaven, anyway? But that we also have been introduced into that place where he reigns challenges the way we inhabit the space we live and move in 'down here' or rather 'right here' and 'right now'. Because space and time are relative. It's one of the things music reveals to me daily: waiting for the green light as a pedestrian to cross the road (I am currently in Germany – the only European country I have lived in that obliges pedestrians to obey their lights J) – a continuous stream of never-ending moments… unless, that is, I am caught up in the music that fills my mind; Then, the time I am living in is the rhythm pulsing through my brain – sometimes moving me forward, others stretching and holding me (back) in what feels like time held, but it's longer than usual, and I am not pushing against the limits imposed on me from the outside, but rather awake to that moment. And the space I walk through has a different feel to it.
A lot has been written on the time- value of music (most well known, perhaps, is the writing of Jeremy Begbie), but what about the way music affects how we inhabit space? This is one of my ongoing questions, but today I think of it in terms of how we are 'seated in the heavens'. We live in a sensorial world – and the only way to the Sprit is through matter – the only way to heaven is through earth.
Any music could have spoken to this thought, but today it was this one: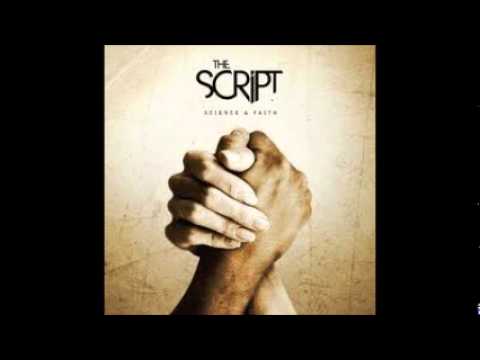 My hands are cold, my body's numb/I'm still in shock, what have you done? /My head is pounding, my visions blurred/Your mouth is moving, I don't hear a word
And I hurt so bad, that I search my skin/For the entry point, where love went in/And ricocheted and bounced around/And left a hole, when you walked out
I'm falling through the doors of the emergency room/Can anybody help me with these Exit Wounds?/I don't know how much
Tonight in a class I taught at Fordham, a graduate course on "Foundations of Pastoral and Practical Theology," we discussed theologian Karl Rahner's proposal, in the 1970s, for a discipline called "practical theology," that would instantiate the radical new programme for Christian experience announced by the Second Vatican Council of the Catholic Church (1962-1965).
Rahner argued that theology had to undergo a strong reorientation toward conducting modern persons into their own mystery on their own modern terms. In short, theology "must inquire more precisely where and how modern [persons] can so experience [contingency and transcendence] that [they are] enabled to realize genuinely and confidently the objective nature of its implications."
One song that makes me think of this is "Territories" by Rush. Here is the song with subtitled lyrics:
I saw Rush — my favorite band, ever, ever, and ever — live on Saturday night at the Prudential Center in Newark, New Jersey, along with thousands of other mostly white middle aged "dudes." "Territories" is about the petty maintenance of boundaries that indicate the fear of loss of power and the
Every once and a while you may have had what NPR has termed a "driveway moment" – one of those moments when you hear something on the radio that grabs you so intensely that you have to sit in your driveway to listen till it's done.  It would be perhaps grandiose to say that sometimes a song on the radio is akin to a theophany but sometimes does God breaks into our world in the strangest ways and shakes us to attention.
This has been my experience with a new song by Seattle Hip Hop duo Macklemore and Ryan Lewis entitled "Same Love".  Over the past spring and summer I had been working on a series of reflections on the prophetic literature of the Old Testament.  As I worked through the various major and minor prophets, I saw as a continued thematic framed by three Hebrew words that summarize the prophetic call to action: to acknowledge the call to justice (mišpāṭ), to righteousness (ṣedāqâ), and  a continued plea to turn (hāpak) away from sin and fully face the God who formed us, nurtured us, and has sustained us through times of exile and oppression and well as joy, and who will continue to do so for generations to come.
What I heard in that driveway moment listening to Macklemore and Ryan Lewis' new single  "Same Love" brought those three prophetic themes to life in powerful and beautiful ways.
Macklemore and Ryan Lewis have had a number of big hits regionally here in the Pacific Northwest and a growing following in the Hip Hop community as they have slowly released a few singles and well-produced videos that have led to their debut full length release The Heist on October 9th, 2012.  The duo have been building a reputation for taking on challenging topics that sometimes gets overlooked in the Hip Hop genre.  Their earlier work was fairly standard fare – digging on women, running after cash – but with songs like "Wings" which takes on Nike and the dangerous consumerism of aggressive marketing to teens, Macklemore and Ryan Lewis found their prophetic voice.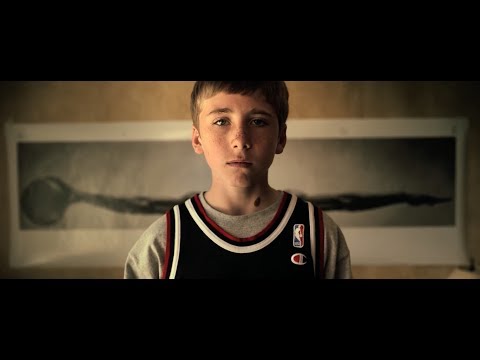 "Wings" has Macklemore remembering his youth as being framed by the siren call of consumer identity formation – the drive to get Air Jordans so that he could be "Just Like Mike".  Backed by a child choir in the end which sonically binds the themes to the Church both musically and lyrically, Macklemore calls out to the listener to consider the ways youth will kill each other just for a
As a parent, I am witness daily to the mysteries of my daughter's growing-up and find myself rehearsing memories of my own childhood. This is an experience that many parents have. Noticing the substantial theological influences from books, cartoons and games in my daughter's life has made me reflect on the ones from my boyhood.
I always found public television's "Mister Rogers" an inviting and endearing presence. I grew up on his show, alongside Sesame Street and Electric Company. And when I was a young adult, I read a profile of Fred Rogers in a magazine and related to him in a new way. I learned about a man who went to seminary, continued to read and think about theology, and was an ordained Presbyterian minister. Of course, as a child I had no idea about the grown-up spiritual questions he lived with behind the scenes, but learning even a little more about his "private" theological life, that he still read and thought about the great questions that theology constantly puts before us, allowed me a small vantage into the nobility of a great teacher who had found the magic of living in two registers at once: the experiential worlds of childhood and adulthood, and of the fantasies and realities whose intertwining make each experiential world a journey worth inhabiting with as much consent and appreciation as one can muster.
Recently, some clips of "Mister Rogers' Neighborhood" were remixed into an auto-tuned song, "Garden of Your Mind," by John D. Boswell for PBS, apparently to help carry Fred Rogers (who died in 2003) and his message to a new generation, and to help spread the word about supporting PBS. I think this quality remix gives a good taste of the show, and more deeply, of the revelatory power of falling in love with the world that Rogers advocated. The song also provides a taste of the gentle psychedelia, a bidding strange and welcome, present in the show. This uncanny element — a way of entering into the depth of things ruminatively — occurs throughout the song: "scary things," "cat's eyes," the mysterious delivery of whistles and Rogers' brief rococo solo, and the recurring reference to "the garden of your mind."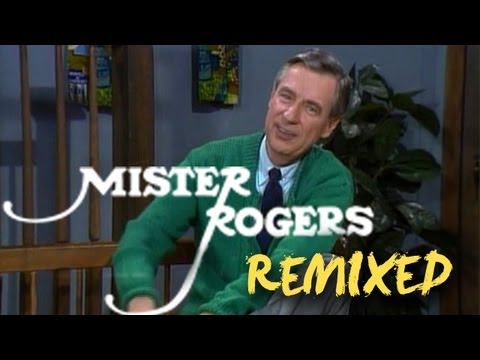 Feeling directly addressed by Mister Rogers is an example of what every child deserves from their childhood teachers, and is one way that the education of children should inform the education of adults. (Here is a reflection from Rogers' friend and co-worker Rev. Eliot Daley on the God of Fred Rogers evident in his approach to educating children.)
I think about this especially when I teach my undergraduates, mostly 18-22 year olds who are in the midst of
Robert Plant's cover of Jesse Colin Young's "Darkness, Darkness" has lived close to my conscious awareness ever since I first heard it about eight years ago.
Here is the official video:
Here is Plant performing it live:
And here is Jesse Colin Young performing it recently: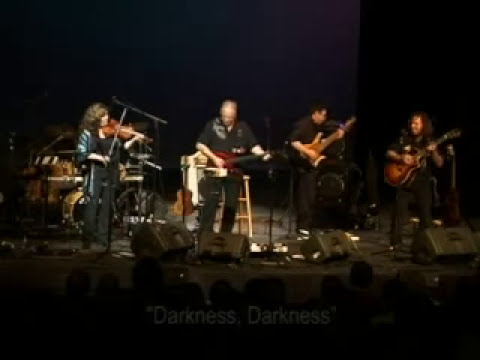 "Darkness, Darkness," sounds to me like a prayer for darkness, the kind of darkness that is promising in its uncanny, half-welcome air, a reach of the hand into the unhanding, with no guarantee of what is to come. This is one way that the Christian theological tradition,
25 July 2008
There have been so few consistently beautifully transporting spiritual exercises undergone in my life as the ones occasioned by the growing up of my daughter. 
She is three years old, and was in the car with me recently when I played Journey's 1978 "Infinity" album. She is usually entertained by the non-musical aspects of my rock and roll tastes (the colorful iconography of concert t-shirts, the drama of air guitar solos, the everyday insouciance in the recitation of a lyric from Tool or Wolfmother, Rush or Winger).
But today, a revelation unlike any other so far: when Steve Perry poured forth the angelic invocation at the beginning of the tune "Opened the Door," a plaintive "Girrrrrrrrrrrrrllllllllllllllllllll…… oh you came to me," my daughter opened her mouth and out came her very own "Opened the Door", and you must believe me when I tell you her pitch, intonation, the whole body of her voice was just so, so right, and it was just an extended vocalization: "Ahhhhhhhhhhhhhhhhhhhhhhhhhhhhhhhhhhh," but it was what Perry had just sung. As if her singing voice were awakened by his summons: "Girl!!"
httpv://www.youtube.com/watch?v=KxFeY3nql8Y
Whatever she eventually makes of her singing voice down the road, I hope I never forget what she sounded like in that moment. This revelation of these sounds from my daughter introduced a veil of light, re-introduced this girl, this veil, not only in a way that I had never known before, but with a creative force that brought a new love and wonder out of me.
Then, best best best best best of all, when I tried to turn down the music to tell her how sublime she sounded, she instead demanded "Turn it up!" Everything about me swooned, staggered, surrendered. The gods of rock, the rocking of the gods: my daughter sang with Steve Perry, and then demanded that I crank it! What mystery did she allow into the car? I re-enter Luke 1:43: "And why has this happened to me?"
Tommy Beaudoin
Hastings-on-Hudson, New York
[Originally posted to the "In All Things" blog at America magazine, 25 July 2008]
This note is just a followup and "reporting back" on a post I wrote earlier this year. In May, I wrote here at R&T about an idea in which musicians displaced due to the closing of their rehearsal space, on the one hand, and New York City churches, on the other, might help each other out by the churches providing rehearsal space for musicians, and musicians providing music for the churches.
Soon after that post, I was contacted by Rev. Guy Wasko, the gregarious and energetic pastor of the church I mentioned in my post, Trinity Grace Church East Village.
httpv://www.youtube.com/watch?v=3WLbeucw1Ig
We met in the East Village for coffee and talked about his new church and being a spiritual presence in the city, serving the good of the neighborhood.
Rev. Wasko invited me to attend Trinity Grace, which — being a passionate student of theology of culture, including the theology of culture that is ministry — I was happy to accept.
In August, when I attended, I was fortunate to see Trinity Grace in the making. The congregation of a few dozen was mostly young — 20-something — and single (or at least solo), and largely Caucasian and Asian. A tastefully and prayerfully rocking band provided a visual and sonic through-line from the start of the service to its end, and Rev. Wasko was an earnest and accessible spiritual guide, focused on the disposition of the heart in fidelity to God's priorities for this new ministry to be a healing presence in the community. The high-tech screens up front, which at some evangelical churches can threaten to turn
David Samuels wrote an interesting essay last May for Harper's Magazine, titled "Underachievers Please Try Harder," about his experience of indie rock during an "All Tomorrow's Parties" festival in England in December 2010. I have been thinking about some passages from Samuels' essay, because they register so well some larger currents in the rock/theology interplay.
Like many today, Samuels takes important cues for his everyday life from popular music. "My own experience of the world," he writes, "has been shaped as much by pop music as it has by people, a fact that I recognize without understanding what it means or where it will lead me. The fact that pop songs don't have plots the way movies and novels do is a source of drift and disquiet in my life, as I suspect it is in the lives of other people who love rock music at the expense of more traditional art forms. I pay close attention to the lives of the artists who have made it into their forties while singing about longing and doubt, and who have replaced the youthful promise of transcendence with the consolations of pop craft."
Ok, wait. It is not clear to me why the latter is a "replacement." Is transcendence edgier and craft more settled? Today I taught a class on Protestant theologian and philosopher Friedrich Schleiermacher's (1768-1834) understanding of practical theology. He argues that practical theology (in contrast to historical theology and philosophical theology) is the theological domain that develops "techniques" or "rules of art" for pastoral practice, drawing on the insights of philosophical and historical theologies with reference to contemporary concerns that emerge in church life. Schleiermacher is not alone in arguing that "craft," or wise practice, or theological savoir-faire, is not an add-on to the "yes" to transcendence but can indeed facilitate that "yes." When in the presence of one who really knows how to deliver a sermon, offer counsel, or teach, we really can be taken to a new, sometimes even permanently new, place, whether alone or together. I might add that craft can be its own transcendence — one "toward" or "within" history and materiality rather than itching to escape it.
Anyway.
In "Underachievers," Samuels displays sensitivity to the way that (ambiguously) sexual imagery in
Next Page »