Pages
Categories
Contributors
Recent Posts
Recent Comments
Recommended
Archives
September 2017
S
M
T
W
T
F
S
« Jan
1
2
3
4
5
6
7
8
9
10
11
12
13
14
15
16
17
18
19
20
21
22
23
24
25
26
27
28
29
30
(This is the second part of a two part series on the relationship between music and emotions. Part one can be found here.)
In part one I focused on how instrumental music influences emotions. Today I'm going to discuss how harmonies and lyrics also convey emotion.
Vocal harmonies, where consonant notes are sung at the same time as a main melody, are a musical skill that gives songs depth, complexity, and a beautiful tone. They can, I would argue, also influence emotion. Harmonies not only sound good to the ear but they are also symbolic of unity, a kind of camaraderie among musical tones. In fact, a study just released last week shows that the heart rates of people who sing in unison actually accelerate and decelerate simultaneously.
In order to sing good vocal harmonies, one has to have an excellent ear for music pitch and tremendous vocal control. The harmonies of the Beach Boys, with their depth, angelic tones, and symbolic solidarity, exemplify the qualities that make harmonies particularly adept at acting as emotional conduits. While the following song contains lyrics, try to focus solely on the sound of the harmonies and how they make you feel.
Several days ago I listened to the podcast from SXSW featuring three of my R&T colleagues. The session, called "Into the Mystic: Secular Music as a Quest for More," is an excellent study of the relationship between spirituality and popular music. Tom Beaudoin's presentation focused on how people make spiritual sense out of popular music pointing out how we often use spiritual language, words such as healing, empowering, ecstatic experience, and joy, when discussing music. David Nantais emphasized the creative process of making music and how musicians themselves describe it as "a healing process" or an "out of body" experience. Then Monica Miller talked about culture as a lived reality in hip-hop music by explaining her notion of "faith in the flesh," a term describing how people living on the margins use their bodies to create meaning. Finally, Austin Episcopalian priest Merrill Wade told the audience about the "Soul of Musicians" series he started at a tavern near his church. Once a week he invites a musician/songwriter to come in and discuss the meaning of her/his song lyrics. A podcast of the entire session can be accessed here. If you haven't listened to it yet, make the effort to do so. It's worth your time.
One particular theme that dominated the SXSW session is the importance of meaning in people's lives. We are all seekers of meaning because life is full of moments that require interpretation. The human condition, rife with pain and suffering, joy and sorrow, life and death, needs ways of understanding the world through avenues of meaning. Emotions can act as our compass for navigating those avenues and music can be the vehicle for transporting us on that journey to create our interpretive frameworks of meaning.
I've been studying the connection between music and emotions for a book chapter I'm writing. It is still a work in progress but I thought I would share some of my findings. What I have discovered is that music influences people's emotions profoundly and through several different channels. Today I'm posting the first part of a two part series on some of the various ways music touches our emotions. The first part will look at two dominant psychological mechanisms that help explain why music influences our emotions so strongly. Part two will examine the effect that harmonies and lyrics have on our emotions.
Thus states Ephesians 2, offered this week as one of the weekday Scripture readings for some of the Christian churches around the world, and I am left thinking: "seated, in heaven, with you…right now" That Jesus is seated at the right hand of the Father is already something our post-Copernican minds struggle with, because where is heaven, anyway? But that we also have been introduced into that place where he reigns challenges the way we inhabit the space we live and move in 'down here' or rather 'right here' and 'right now'. Because space and time are relative. It's one of the things music reveals to me daily: waiting for the green light as a pedestrian to cross the road (I am currently in Germany – the only European country I have lived in that obliges pedestrians to obey their lights J) – a continuous stream of never-ending moments… unless, that is, I am caught up in the music that fills my mind; Then, the time I am living in is the rhythm pulsing through my brain – sometimes moving me forward, others stretching and holding me (back) in what feels like time held, but it's longer than usual, and I am not pushing against the limits imposed on me from the outside, but rather awake to that moment. And the space I walk through has a different feel to it.
A lot has been written on the time- value of music (most well known, perhaps, is the writing of Jeremy Begbie), but what about the way music affects how we inhabit space? This is one of my ongoing questions, but today I think of it in terms of how we are 'seated in the heavens'. We live in a sensorial world – and the only way to the Sprit is through matter – the only way to heaven is through earth.
Any music could have spoken to this thought, but today it was this one: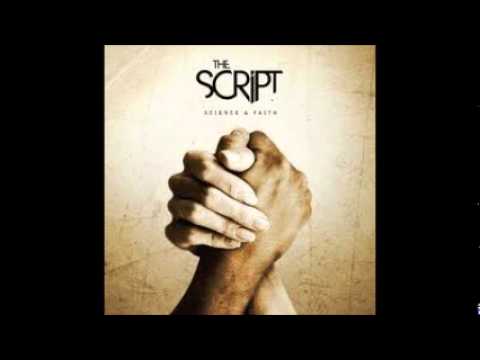 My hands are cold, my body's numb/I'm still in shock, what have you done? /My head is pounding, my visions blurred/Your mouth is moving, I don't hear a word
And I hurt so bad, that I search my skin/For the entry point, where love went in/And ricocheted and bounced around/And left a hole, when you walked out
I'm falling through the doors of the emergency room/Can anybody help me with these Exit Wounds?/I don't know how much
Pioneering musician and producer Brian Eno recently sat down for an interesting interview on the Al Jazeera program One on One. Here is the description of the interview:
As the pioneer of ambient music, Brian Eno's experimental music style over the past three decades has made him one of the most influential producers and artists.

From David Bowie to Coldplay to U2, he has collaborated with a wide range of musicians from around the globe to produce award-winning pieces that challenge traditional melodies by incorporating sounds that cross cultures and environments.

His professional music career began in London as a member of the rock band Roxy Music where he was known for his flamboyant and artistic costumes, while incorporating electronic sounds through synthesisers and tape recorders. He then launched a solo career and also became a prominent member of the Portsmouth Sinfonia.

A life-threatening accident enlightened him to the beauty of everyday sounds that are often taken for granted, which he has since incorporated into a unique genre known today as generative music.

As an artist in other fields, Brian Eno also pursues diverse opportunities in film scores, visual art and soundscapes.

"For the world to be interesting," he says, "you have to be manipulating it all the time.
So how long does it take to become a skilled musician? 10,000 hours, according to the latest research in cognitive neuroscience.
Daniel J. Levitin, in his book, This is Your Brain on Music: The Science of a Human Obsession, writes that studies in musical expertise – and expertise in general – reveal that approximately three hours a day over a period of ten years is what it takes to achieve basic mastery in a particular domain of activity, whether this be musicianship, a sport, writing, playing chess, etc. (An intriguing question I'd like to pursue later on is expertise in spiritual training.) "Learning requires the assimilation and consolidation of information in neural tissue." Through repetition and incremental advance – which is another way of saying "practice" – we kneed our neural tissue in ways that create strength of memory so as to permit the coordination of skills-specific activities with the (apparently spontaneous) fluidity that marks higher levels of proficiency. But importantly, rote activity will not suffice. "Memory strength is also a function of how much we care about the experience. Neurochemical tags associated with memories mark them for importance, and we tend to code as important things that carry with them a lot of emotion, whether positive or negative."
The point is not only that positive emotion incentivizes us to practice something that might otherwise be a mechanical exercise, merely a chore. But the care, attention and genuine excitement associated with its practice increases dopamine, which assists in the encoding of memory traces in neural tissues. In other words, the greater the love, the more indelible the memory. And the more indelible the memory, the more proficient the execution of the skill.
Mastery, in Levitin's use of the term, cannot be equated with mere technical execution, however. "Many of our greatest musical minds weren't considered experts in a technical sense. Irving Berlin, one of the most successful composers of the twentieth century, was a lousy instrumentalist and could barely play the piano." This could hardly be more applicable to rock.
While we sometimes celebrate technical virtuosity in rock music, and while there is a substantial list of "musicians' musicians," more often we marvel at the depth of a musician's range and intensity of emotional expression, or a musician's irrepressible style. It's the reason we can marvel at the guitar work of The Edge as much as Jeff Beck. Or appreciate the distinctive drumming fingerprint of Ringo Starr or Charlie Watts as much as Neil Peart or Terry Bozzio. Or why Bob Dylan's voice can elicit as much affection as Freddie Mercury's.
In fact, large swathes of rock music explicitly repudiate any emphasis on technical skill as part of its characteristic sound.  "Three chords and the truth" is one kind of rock philosophy. One can think of punk music's imperative to pare music down to essentials, to unearth – in the name of protest against all establishment – rock's primordiality. But even here there is a very high degree of skill involved. Even if Tommy Ramone could express loathing over another interminable Hendrix solo, and call for "some pure, stripped down, no bullshit rock 'n' roll," make no mistake about it: the power of punk music, and its effective communication in performance, is hardly a matter of accident; it requires significant skill and experimentation to discover and communicate the musical spirit that makes punk music so very "punk." A garage may not seem an obvious place for high-level musical training, yet countless hours of sweat-soaked practice, with the smell of gasoline, paint thinner, beer, and smoke in the air, are essential for even those most "primitive" of rock creations.