Pages
Categories
Contributors
Recent Posts
Recent Comments
Recommended
Archives
September 2017
S
M
T
W
T
F
S
« Jan
1
2
3
4
5
6
7
8
9
10
11
12
13
14
15
16
17
18
19
20
21
22
23
24
25
26
27
28
29
30
On Friday here at South By Southwest, the panel "Into the Mystic: Secular Music as a Quest for More" went off well. Under the very able moderation of Dr. Greg Garrett, we panelists each spoke about the relationship between secular music and spirituality. David Nantais spoke about the ways that musicians value the creative process, and often do so in terms that resonate with spiritual concepts. Rev. Merrill Wade talked about the inventive ways that his Episcopal church is bringing in "secular" musicians to showcase their craft and discuss their music — without trying to make these musicians "Christian" or otherwise religious. Dr. Monica Miller discussed krumping as a way that urban younger generations take their culture into their hands to survive, and in the process show that there is more to their lives than their immediate lot. And I tried to provide a conceptual map for the different ways that scholars have learned to think about how spirituality relates to secular music. There is no single way to make spiritual sense of secular music. It's no surprise that, in both everyday life and in scholarly discourse, discovering/creating what is spiritually significant about secular music is a complicated, always messy task. (For more on that, see my Introduction to the forthcoming book, Secular Music and Sacred Theology). Thank you to everyone who attended the session.
On a much bigger scale (to say the least), here is Dave Grohl (Nirvana, Foo Fighters) giving the keynote address at SXSW a few days ago: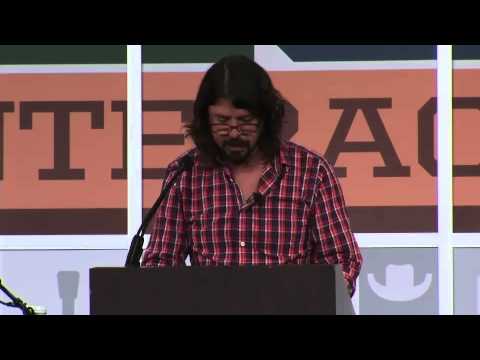 Tommy Beaudoin, Austin, Texas
Almost 40 years ago, in 1974, theologian Harvey Cox, who was teaching at Harvard Divinity School (I attended his retirement in 2009 and wrote about it at R&T), made his way to the Playboy Mansion and had a conversation with Hugh Hefner that was moderated by eminent arts curator Barbaralee Diamonstein-Spielvogel.
This wasn't the first theological conversation about changing sexual mores in general, and Playboy in particular, on the popular level. Dr. Cox (disclosure: I have known him for almost twenty years, and he wrote the Foreword to my first book) had written thoughtfully and critically in the 1960s about Playboy, in popular articles and in his famous book The Secular City. Among other things, he had criticized Playboy for propagating a consumerist eroticism that was not meaningfully sexual because it was impersonal, in fact inhuman in its fear and "othering" of women, and thus failed to honor the sacred and mysterious power of sexuality that, in Dr. Cox's view, the biblical tradition upholds. These and other criticisms led to a (remarkable by today's standards) published conversation in Playboy (June 1967) about "Religion and the New Morality" among several theologians and leading clergy, including Dr. Cox, Dr. James Luther Adams, Father Herbert Rogers, Rabbi Richard L. Rubenstein, Right Rev. James A. Pike, Dr. Robert Wood Lynn, Rev. Howard Moody, and Dr. Allen J. Moore. (That's right — no women.) Dr. Cox also wrote for Playboy. Those were, as they say, different times — about which I want to say more in a moment.
But back to the conversation that Ms. Diamonstein-Spielvogel moderated between Dr. Cox and Mr. Hefner. You can watch it here: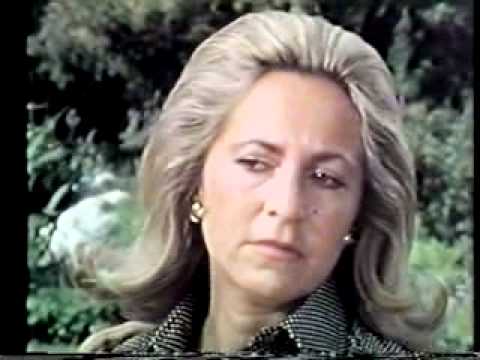 The first thing I notice is that the roaming menagerie of creatures are not the only exotic animals in this interview; what zoo of gender is it that lets loose two men as featured discussants about a topic focused almost entirely on the representation of women? (I know, I know; in religion and its study, we are still too often locked in that zoo.) At least Dr. Cox has the wherewithal to state in the interview that he is not qualified to pronounce on some aspects of the question before them.
Their only significant agreement is on what, since philosopher Michel Foucault's History of Sexuality, we have learned to call the "repressive hypothesis," that is the idea that sex has been, since the Victorian age, essentially stifled in its natural, healthy (more…)
Just announced: Three of us from Rock and Theology — Dave Nantais, (Dr.) Monica Miller, and me — will be on a panel on rock and religion at South By Southwest 2013.
The panel, titled "Into the Mystic: Secular Music as a Quest for More," will explore ways that secular music can be taken to be religiously or spiritually significant, and will range from discussing ideas about what we mean when we say that music can be "spiritual," to practical suggestions about how "secular" musicians looking for work can get connected to "religious" places that need such musicians.
So, as usual for us at R&T, it's all about bridging (and complexifying) the "secular" and "sacred."
I'm happy to report that joining Nantais, Miller, and myself will be (Dr.) Greg Garrett from Baylor University, and (Rev.) Merrill Wade from St. Matthew's Episcopal Church in Austin.
(Here is one of many posts I sent from the festival this past spring.)
Here is Bruce Springsteen giving a keynote at SXSW 2012:
We hope to meet R&T friends, new and old, in Austin!
TB
A talk available on YouTube about "homosexuality and the Bible" by a Harvard undergraduate, Matthew Vines, has become something of an Internet sensation. I learned about it through a story in the New York Times here.
You can watch the talk here: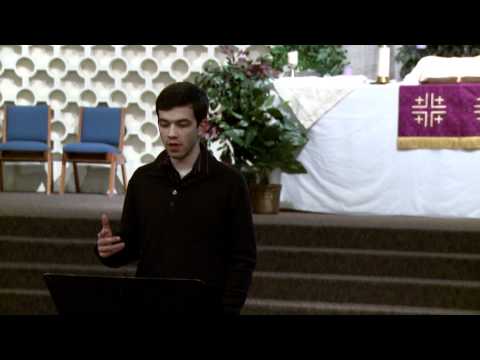 I think Vines is being courageous and I hope that many more people will listen to his presentation. I venture that most people in the USA, anyway, do not know that a good deal of recent scholarship on same-sex erotic relationships in the world of the Bible has come to the conclusion that the Bible (Torah/Hebrew Bible/Old Testament as well as New Testament/Christian Scriptures) is not really talking about "homosexuality" at all in the way that that term is understood today. "Homosexuality" is simply not dealt with. The passages of the Bible that are typically invoked are all embedded in other "cultural"/"religious" concerns of the time. For Christians, it is especially important to note that just because Paul seems to discuss same-sex relationships in some passages, it does not mean he is talking about being "gay" or "lesbian."
Rock and roll, perhaps due to its bound-up-ness in church backgrounds (which makes it both run to and run from matters of faith, sexual identity, and sexual activity, however those might be defined), has generally shied away from addressing homophobia (fear of non-straight-identified persons) or heterosexism (the privileging of straight-identified ways of life). This is especially true of "mainstream" white-guy hard rock, the kind of stuff on which I grew up in the Midwest, and, in the midst of other musics, to which I often still return. Virtually none of that music dealt explicitly with gay-bashing or directly challenged spiritual denunciations of LGBT persons.
I feel like, compared to the world in which my undergraduate students live, my own Midwestern high school and undergraduate/college world of the 1980s was markedly different in this regard. Of over 350 people in my high school class, I
Recently, I finished writing a chapter on Ignatius of Loyola for a forthcoming book that focuses on the importance of the saints in the context of the Catholic Church in crisis. (The book is edited by Catherine Wolff and is called Not Less Than Everything: Catholic Writers on Heroes of Conscience (HarperCollins, 2013)).
While writing this chapter, I was confronted again with the ways in which Ignatius' old life survived, after his "conversion," in his new life. Often, stories of conversion emphasize the discontinuities between old ways and new ways. In the story of Ignatius, 16th century Basque mystic and founder of the Society of Jesus (Jesuits), some contemporary research makes us more attentive to the continuities.
One of those continuities is his taste for combat. Early in his life, he is a courageous and sometimes foolish fighter, frequently eager to vanquish foes with force. Once he dedicates his life to Christ, that zeal for weaponry does not die but is funneled differently. He takes to characterizing Christian life as a battle of the forces of Christ against the forces of Satan, and he continued to struggle against his own impulses to command and defeat others. This is no simple criticism of Ignatius but rather an attempt to contribute to a reframing of what his conversion was about. (A rethinking of conversion is on the way on many fronts in contemporary theology.)
I had Ignatius' famous story in mind as I recently listened again to Ace Frehley's "Rock Soldiers," in which Frehley addresses his fans, from the far side of a "conversion," as soldiers for rock and roll. Frehley was a guitarist for KISS who took up a solo career in the 1980s and had a hit with this tune in 1987. In "Rock Soldiers," Frehley tells the apparently autobiographical story of a car accident he had in the early 1980s. The path to the accident is marked by an internal battle about how (and even, like Ignatius at one point, whether) to live: He goes speeding down the road "With a trooper in my mirror, and Satan on my right." Here is the video:
It is a conversion story ("my only high was just a lie / and now I'm glad I saw"), replete with an explicit reference to beating the devil. Its arc is similar to that of Ignatius and thousands of other such stories in and out of religion: dissolute young adulthood,
Recently, philosophers Cornel West and Simon Critchley discussed Socrates and Christianity, occasioned by Critchley's new book, The Faith of the Faithless: Experiments in Political Theology (Verso, 2012). Is "Christian love" part of an "anti-philosophical" tradition?
httpv://www.youtube.com/watch?v=UaxrHEy9tRc
The question matters for the study of theology and music, because there is usually an analogy between how theologians (in non-academic and academic life) think of the connections between ancient Greek and Roman philosophy and early Christianity, on the one hand, and how they position the connection between what is taken to be "secular" about music today and what is taken to be "religious" about Christianity, on the other. In other words, to put this in an unnuanced way, those who see "Socrates" and "Christianity" in close relation tend to see music and theology in that way, too, and those who emphasize their differences tend to draw separations between music and theology, as well (with theology typically being positioned as the truth-teller about music). But this analogy is only rough, and no doubt far from consistent. But I think it is a worthwhile question to revisit. Ancient philosophy, and the matter of spiritual exercises in antiquity, have become an important area of study for Christian theology (again) in the last decade or so.
Tommy Beaudoin, Hastings-on-Hudson, New York
There is an enjoyable review of Van Halen's new album, written by the rock critic Chuck Klosterman, making the appreciative rounds among friends of mine, guys who grew up in the 1970s and '80s under the tutelage of — speaking of rock and theology — "Running with the Devil." For many of us, Van Halen is like an old friend we are very happy to hear from now and then, because we savor some good memories, although maybe we don't want them back in our lives on a regular basis.
Van Halen is back with a new album, A Different Kind of Truth, and a new single, "Tattoo." This is your cue to crank it. (Does David Lee Roth forget the lyrics at 1:20?)
httpv://www.youtube.com/watch?v=3WfQ-hV3WtA
I first encountered Klosterman's writing in the 1990s when he wrote rococo reviews for Spin magazine, turning rock writing into a David-Foster-Wallace-like smorgasbord of elite intellectual references interleaved with low-culture minutiae, with his own transferences to the music somehow always the half-secret topic at stake. I remember laughing out loud on the Boston subway while reading his first book, Fargo Rock City, and sensing that a new kind of writing, unapologetically fan-centric and insouciant toward genre, was emerging. In Klosterman's passion for hard rock and metal, I could identify with what I have called (in this R&T post) the conviction that rock's musical "comfort food" can be a salvation.
As Klosterman's review of the new VH album circulated among my friends, I thought about how the high and even nerdy degree of rockish literacy he exemplifies in this review, and in all his works, speaks to a new kind of literacy that has emerged in the last few decades, focused on pop culture materials.
Here is one VH song that helped inspire a million little Klostermans:
httpv://www.youtube.com/watch?v=AUYznEIkkJI
There is a story line emerging in some influential sociology of religion research today, that has been picked up by many religious institutions, that the post-1960s generations are essentially religiously illiterate. A chief pastoral task, it is argued, lies in cultivating religious literacy among highly secularized youth, young adults, and now
One of the religious areas of Hip Hop which continues to rear its interesting head is the illuminati. Anyone doing any type of research in Hip Hop spirituality will eventually come across this topic and area of much needed study. It is a focus that has more theories, conspiracies, and "rabbit trails" than you can imagine and many are simply founded on hearsay. Still, one must not overlook some of the obvious connections to spiritual and religious nuances found in this area of spiritual studies within the Hip Hop matrix.
The term illuminati is rooted in "one being illuminated; eyes opened; to illuminate the soul. It was given to those who were able to see beyond the jargon, public discourse, and political verbiage to find a higher knowledge (It is also rooted in Third Eye Theology).The term illuminati was applied to Spanish heretics who stood up against the dominant forms of religion in the 16th century. Moreover, when you begin to a simple etymological search of the word, you find that much of the religious dimensions of the illuminati was in reaction to dominant forms of religions (e.g. Christianity, Muslims) who had abused their power and oppressed the people they allegedly served—this type of revolt against structured religion is a fundamental principle in post soul theology found in the Hip Hop community. Further, even within this movement, gender roles continue to dictate the landscape and men lead the overall mantras of this spiritual movement.
Much of the symbolism is rooted in Masonic imagery with a slight bend toward Rastafarian mysticism. The area I find interesting is that there is a side of it that promotes self-care, care for the earth, and knowledge of oneself—good in one sense. However, the growing part of the illuminati is the sect which asserts there is a "new world order," a conspiracy to take over the world, a secret society composed of artists, celebrities, politicians, and fortune 500 CEO's. While there is much speculation to the accuracy and truth of these accusations, as scholars of Hip Hop studies we cannot overlook the social significance of this socio-spiritual group—even if some of the spirituality is rooted in what some claim to be "satanic."
In the current project I am co-authoring with Dr. Deshonna Collier-Goubil titled The Hostile Gospel: Finding Religion in the Post Soul Theology of Hip Hop (Brill Academic 2012), the illuminati is a theme we are tackling and engaging with as we attempt to bring some meaning to Hip Hop spirituality. It is proving difficult to find some type of consensus with this movement and there are many questions remaining as to "who" is even a part of this secret society. One example is of course the allegations that Jay Z is part of the illuminati and that he was a "high official" in this movement. In several interviews, he denies all accusations and asserts that he is not a part of any secret society; very interesting to see his stance on this.
The video below is an interesting overview of the negative aspects of The Illuminati. The video attempts to reveal the "satanic" and / or "demonic" realm to the spirituality and supports this with visual, audio, and lyrical examples. While I still believe much more empirical evidence, exegeting of songs, and video/ lyrical analysis is needed to make an authoritative claim, the clip does present some facts for us to discuss. I post this not necessarily agreeing with their findings, but to begin the discussion of this spirituality and its religious dimensions; most of which is surrounded with secrecy and conspiracy theories.
I just stumbled across this wonderful BBC documentary that chronicles the rise of the post-WWII German avant-garde music scene.  The film features interviews with a host of musicians, including members of Faust, Can, Kraftwerk, and NEU!
In particular, I was interested to learn about the explicit desire on the part of many of these musicians to imagine a music that was based neither in classical motifs or in blues-rock chord structures.  I also was not aware (though, thinking back, I should have been) of the influence these German musicians had on the likes of Brian Eno and David Bowie, as well as on the development of the ambient and electronica movements.
Finally, I just really dug watching the interview with Damo Suzuki.  An old favorite of mine, still crazy after all these years.
Viel Spass!  Enjoy!
In Harper's Magazine last year, philosopher Alain de Botton wrote an essay called "Improvable Feasts" in which he characterized a part of Christian tradition that I think gives an important bearing for comprehending secular music cultures, especially in their antinomian, nihilistic or decadent gestures, tendencies, or experimentations.
"At the heart of so many religious rituals," Botton writes, "are antisocial feelings — aggression, lechery, envy, unbearable sadness. Expressed without restraint, they could break societies apart, yet repressed with equal passion they could end up overwhelming the sanctity of individuals. The ritual is hence a mediating force (usually justified by supernatural sanction) between the demands of the individual and those of society. This controlled purgation demarcates a time and place where the demands of the self may be honored without running amok, and yet through which longer-term harmony and survival of the group can be ensured."
He adds, "Religions teach us to be polite, to honor one another, to be faithful and sensible, but they also acknowledge that if they require only these things of us, they will sunder our spirit. They therefore accept the debt that goodness, faith, and sweetness owe to their opposites. At least, medieval Christianity understood. For most of the year it preached solemnity, order, restraint, fellowship, earnestness, a love of God, and sexual decorum — and then, at New Year's, it unleashed the festum fatuorum, the feast of fools, and for several days the world was upside down. Clergy played dice on the altar, brayed like donkeys instead of saying 'Amen,' had drinking competitions in the nave, farted to the Ave Maria, and delivered spoof sermons based on parodies of the Gospels… After drinking tankards of ale, they held their holy books upside down, burned excrement instead of incense, and urinated out of bell towers. They tried to marry donkeys, tied giant wooden penises to their vestments, and held boozy orgies on the altar."
Botton then quotes the Faculty of Theology at Paris in 1444: "Wine barrels burst if from time to time we do not open them and let in some air. All of us men are barrels poorly put together… This is why we permit folly on certain days: so that we may in the end return with greater zeal to the service of God."
Botton concludes, "If we want well-functioning communities, we cannot focus only on social virtues. We must also find a place for antisocial ones."
While Alain de Botton waxes somewhat lyrical, in an "Animal House" kind of way, about the "feasts of misrule" and "festivals of fools" from the Middle Ages (and which philosopher Charles Taylor and theologian Harvey Cox have found so important in making theological sense of secular culture), his somewhat simplistic celebration of these "liminal" festivals holds significance for the theology-music relationship. I say it is simplistic because Botton does not give any indication that there might be any
Next Page »