Pages
Categories
Contributors
Recent Posts
Recent Comments
Recommended
Archives
September 2017
S
M
T
W
T
F
S
« Jan
1
2
3
4
5
6
7
8
9
10
11
12
13
14
15
16
17
18
19
20
21
22
23
24
25
26
27
28
29
30
I wonder what Sinead O'Connor means by that. She is quoted to that effect in a July interview with Rolling Stone here.
Here is an interview with Ms. O'Connor about her religious/spiritual life, from Catholicism to "Fiddler on the Roof" to the Book of Job.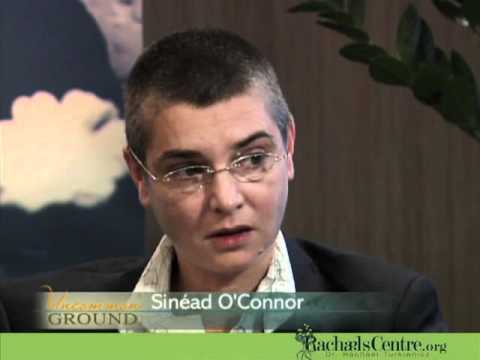 It is rare nowadays to see this kind of extended conversation with a renowned musician on religious topics. Sinead O'Connor seems to be one of the few prominent musicians integrating a searching theological sensibility with popular music.
Here she is covering Curtis Mayfield's "Jesus" in New York City in July: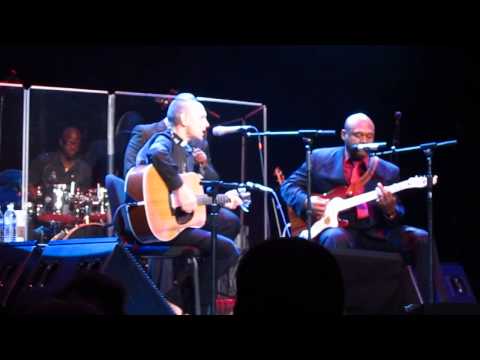 And here is another version one year earlier in NYC. (Thanks I.F. for the tip.)
Tommy Beaudoin, Hastings-on-Hudson, New York
Posted in: General by Tom Beaudoin on May 19, 2012
Today was graduation day at Fordham University, where I teach. Aside from the (important) controversy about John Brennan being the commencement speaker, it was as it most always is: a day of joy and satisfaction, a day to celebrate and to remember what it took to get there.
At the smaller followup ceremony for graduates at my School, the Graduate School of Religion, I noticed a small ritual that seems to have gained increasing acceptance in recent years (I saw it also at the Penn graduation I attended last week): asking family and friends to stand up and to be acknowledged for supporting the graduates all along the way.
I was thinking of this at the same time I was recalling recent lectures by Dr. Robert Thurman, of Columbia University, that I listened to (as an audiobook) on Tibetan Buddhism. In these lectures, called "The Jewel Tree of Tibet," he introduces the "Jewel Tree" meditation, in which one imagines a soaring jewel tree made of gems, radiating many beautiful colors of light, and in this tree are seated one's great teachers. Part of the meditation is the enjoyment of their delight in you. It is a form of recognition of all those on whose wisdom you rely in your everyday life.
And my mind went to Sinead O'Connor's "Thank You for Hearing Me" as a way of bringing together this graduation and this meditation, on gratitude for teachers.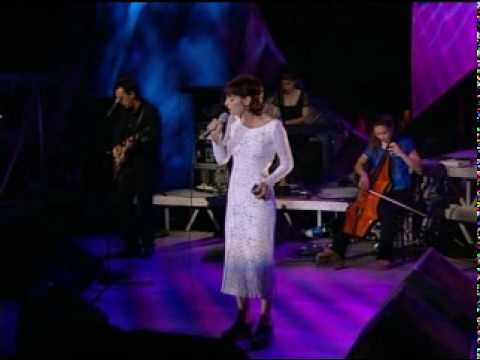 Even the tragic final verse ("thank you for breaking my heart") can be an experience that one has in education, of having one's heart broken in the quest for truth, of having one's certainties shattered in the desire for more.
Tommy Beaudoin, New York City
Posted in: General by David Nantais on January 15, 2012
In recent days I have discovered that Sinead O'Connor attempted suicide and Tony Iommi, longtime Black Sabbath guitarist, was diagnosed with lymphoma.  I find myself offering a quick prayer each morning for these two artists, with hope that they regain their physical and mental  health and can once again bless the world with their musical gifts.  Is that weird?
I ask this question because, when I step back and try to examine the reasons for my spiritual offering, I wonder if there are not more pressing world events that should be occupying my attention and spiritual life.  It is not that financial crises, sexual abuse of minors and war are not all on my mind and share space in my inner life.  But my passion for music and interest in the lives of those who create music impels me to offer my spiritual support, however small and insignificant it may be.
I prayed for Ronnie James Dio when he was diagnosed with stomach cancer, for Kerry Livgren (Kansas) when he suffered a stroke, for Bill Berry (REM) when he suffered a stroke, and for Clarence Clemmons as he was dying.  What do readers think?  Is this weird?  Have you every prayed for your favorite musicians?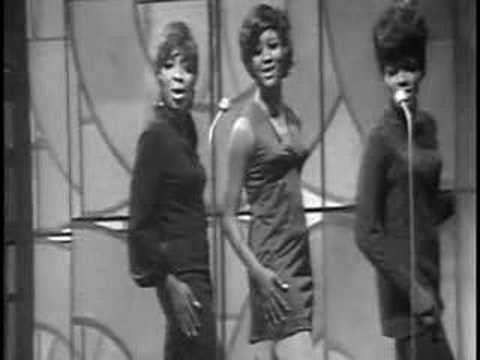 Dave Nantais, Detroit, MI
Part of the pleasure of dilating rock and theology together is not only thinking through the words these cultures produce, but taking in new symbolic overlaps between them: musical, visual, and more. Here is a video in which Beck, the pop music tinkerer who stitches together sounds from multiple genres into a patchwork rock that most always ends up celebrating groove and country flavors together, is overlaid with Sheila Chandra, who for me is akin to Sinead O'Connor in her celestial ascents through the hierarchies of vocality and bold spiritual experimentation. Just yesterday in a course I teach at Fordham, my students and I listened to Chandra's "Sacred Stones," from her Weaving My Ancestors' Voices album, in which she chant-sings both "Vishnu, Vishnu," and "Dominus Illuminatio Mea, Alleluia," bringing together Hindu and Christian meditations in one song.
Here is Chandra singing "Ever So Lonely / Eyes / Ocean" (also from the Weaving album) over Beck's "Loser" (from the album Mellow Gold).
httpv://www.youtube.com/watch?v=P8w0kWPD9cE
Tom Beaudoin
Hastings-on-Hudson, New York, United States
Thinking more about the Sinead O'Connor posts below made me think about how, like O'Connor, other women in rock have crafted songs with litanies of "Thank You."
It is a commonplace in sacramental or liturgical theology to be "reminded" that "eucharist" means — "literally," it is always said — "giving thanks." Sacramental and liturgical theologies have in the main not yet taken the anthropological turn that would allow them to wonder what "eucharist" means — even "literally" — for the people who experience actual eucharists, which are typically far from unalloyed gratitude; or the genealogical turn that would allow them to wonder what kind of people can be expected to experience what kind of gratitude during the Eucharist. And as a result, I am interested in new takes on gratitude, to get new lessons on what might be involved.
And it is here that O'Connor's "Thank You" can be paired with at least two others: Alanis Morissette's "Thank U," and Natalie Merchant's "Kind and Generous."
Among much else, note the litanies:
Morissette: "Thank you India / thank you terror / thank you disillusionment / thank you frailty / thank you consequence / thank you, thank you silence"
httpv://www.youtube.com/watch?v=afk_CRHt4fQ
Merchant: "I want to thank you, thank you…"
httpv://www.youtube.com/watch?v=A89kgQK3pfU
O'Connor: "Thank you for breaking my heart, thank you for tearing it apart, now I've a strong, strong heart / Thank you for breaking my heart"
httpv://www.youtube.com/watch?v=mj_xKA5C2vU
So — many teachers on eucharist.
Tom Beaudoin
Hastings-on-Hudson, New York
It has been too easy for too many to dismiss the Irish singer Sinead O'Connor. There was the controversy about her tearing apart a picture of John Paul II at the end of a US television performance in 1992, a controversy that, in hindsight, was pointless. (Pointless because much of the condemnation of the act — whether the tearing of the picture was an adolescent reaction or brave symbolic protest or both — made it seem as if the Bishop of Rome were someone beyond political protest and the Catholic Church somehow undeserving of expressions of raw, or staged, anger, especially about the child abuse she references, prophetically, in the song),
httpv://www.youtube.com/watch?v=iYw8JR1N90o
and there were sartorial choices that hung on the margins of what a woman in rock or pop music "ought to" look like, what with her shaved head and sometime-boyish clothes, there was her outspokenness about religious and political matters in ways that seemed to threaten the potential for the kind of imagined "depoliticized" market success that is usually necessary for pop/rock musicians in the USA in particular and the West in general, there was the limit of the genre associations as part of 1990s "women's rock" alongside Tori Amos, Paula Cole, and Sarah McLachlan, there was her coming out and then the retraction, there was her announced retirement from music and then the re-entries, and there was her public leaving of Roman Catholicism and subsequent ordination in a different Catholic organization, her subsequent commitment to the Rastafari movement. These might add up to an impression of her as mercurial or even irresponsible, but anyone who has read her considered views about her religious beliefs, sexual identity, or political commitments will be reluctant to render such a judgment. I do not know her personally, but whatever else these "public facts" might mean, I take them to be evidence of an extraordinarily inventive and creative spirit who has moved through a succession of habitations with a certain admirable indifference to its religious and cultural appropriateness. She seems to have been in the risk of shedding selves in a complex outworking of a religious, political, and personal vision.