Pages
Categories
Contributors
Recent Posts
Recent Comments
Recommended
Archives
Tonight I was listening to the song "Chemistry" by Rush, and thinking about its appeal to many different kinds of fans, and thinking too about its significance in my life across many iterations of my religious/spiritual identities.
I remember being moved as a high school student by this song, in its surrender — through science, not despite it — to the mystery of interpersonal connection, and finding therein a mystical significance for my life that was not opposed to rational thought. I remembered, too, an interaction with a psychology professor in college about the lyric in this song, "emotion transmitted, emotion received," which he found significant, and which it took me twenty more years to appreciate — just how hard it is for an emotion to be transmitted and for that emotion to be received.
And this evening, after a few hours out with a friend of twenty years' chemistry, and upon hearing this song in my playlist, I was thrown back on its heady understatement.
Which tunes conduct us into the relationships that are between and beyond logical tellings? I mean those that are most essential for our sense of ourselves, beyond logical telling, beyond storytelling, beyond and outside, amen. This is where "secular music" overlaps the most "spiritual theology" and admits that, in the end, there is nothing firm to be known other than surrender to more life.
Here is Rush with "Chemistry."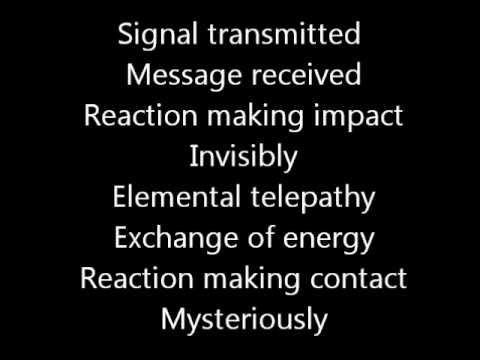 Tommy Beaudoin, Yonkers, New York
Around the world today millions of Catholics (and others) are celebrating the inauguration of Pope Francis, the former Cardinal Jorge Mario Bergoglio of Argentina.  I have been searching for a connection between the new pope and rock music.  Not much to report!  One interesting news item I discovered was about the wide array of parties and celebrations occurring in Buenos Aires, specifically in the Plaza del Mayo, where the Catholic cathedral and the Argentine President's residence are located.  Here is an excerpt from the article I read:
At the vigil in Buenos Aires there were group prayers and music, including the rock band Father Cesar and the Sinners, led by a priest named Cesar Scicchitano.  The country's most popular singer, Axel, will also perform, responding to an invitation from religious authorities.
I had never heard of Axel so I did some research.  He's kind of like the Argentine Richard Marx, as evidenced by this video clip:
I find it fascinating that "religious authorities" invited this major pop star to perform.  Are the Argentine bishops more in touch with popular culture than their brothers around the world?  Maybe, maybe not — they may just have better advisors.  Either way, these religious authorities exhibited a welcome sense of openness to popular music that is all-too-rare.
And I hope readers will forgive me, but when I saw Pope Francis on the cover of Time magazine under the caption "New World Pope" I immediately thought of this:
"He's got a problem with his power…?"
Dave Nantais, Detroit, MI
In the foreword to the paperback edition of my book Consuming Faith: Integrating Who We Are With What We Buy (Sheed and Ward, 2006), I suggested that one way forward for Christian theology in the postmodern era is for a "Socratic, psychoanalytic, genealogical Christianity: Christians showing other Christians and the general public what is not known about Christianity, in the hope for a radical Christianity that not only resists America's Christian capitalisms, but prepares a Christian way of life whose coordinates cannot be found on the theological map today, a Christianity, if nothing else, beyond the desire for spirituality." (p. xii)
Even though I have moved beyond identifying my theology with Christianity alone, I have tried to affirm here at R&T the other parts of that project: a "Socratic, psychoanalytic, genealogical Christianity." One way such a project goes forward is when I try to compare, or rather overlay, what has counted as religious experience in "religious traditions" and what has counted as the accessibility of an exceeding-the-world experience in music. Many of my posts at R&T follow this approach. So I am interested in what some others would count as the "profane," "cheap," or "frivolous" connections between, for example, an experience of hearing live music and an experience of reading a religious text, a self-questioning evoked by a sermon and a self-questioning evoked by what comes through your headphones. Many of my posts have been like this.
And this was on my mind when I recently taught the work of theologian Marion Grau. In presenting a postcolonial theology of mission, Dr. Grau warns about the dangers of comparing religious claims to truth and systems of practice. "Given the (more…)
When I was a teenager in the 1980s, the first (self-titled) Rush album held a particular allure for me. I had learned about the band through a friend who had played part of their live album All the World's a Stage for me in the early 1980s, when I was in junior high, and their music slowly took over my life throughout the course of the '80s. I worked my way backward and forward in the Rush catalogue from there.
One song from their first album, Rush, was called "Take a Friend." It is a simple, groovy, listenable paean to friendship. I remember being intrigued that a rock and roll song could be about something as prosaic, unthreatening, and as important to my life, as friendship. I remember earnest conversations with myself — and occasionally with others — about who my friends were, what friendship meant. When it came time, much later, to write my first book, Virtual Faith, friendship played an important role, as it did in the dozens of talks I gave on "Generation X" in the late 1990s. I was arguing that family in contemporary culture was in the process of being redefined as a coterie of friends; blood relationships' importance was receding for my generation. I found theological support for this sensibility in Jesus' attitude toward families — skeptical and even disparaging toward blood relations, and embracing a community of shared sensibility — in the Christian scriptures. When I would discuss this in talks, this often provoked conversation from "GenXers" as well as their parents, about coming to terms with this shift. (This was before the "Millennials" showed off their  best-friendship with their parents and the term "helicopter parents" came to be normal in the culture. Millennials/Generation Y, you ran a telephone cord back to the house that we GenXers thought we had left for good! At a deep level, I confess that I still don't fully get it.)
Here is "Take a Friend" by Rush: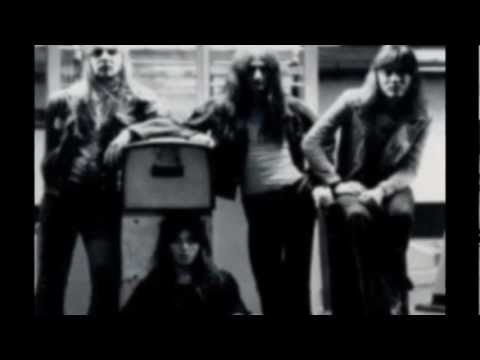 In secular(izing) cultures, networks of friends become more important than ever, as older bonds of culture, blood, ethnicity, parental fidelity, obligation to forebears break down. They break down, surely, in different ways depending on one's specific (more…)
Tonight in a class I taught at Fordham, a graduate course on "Foundations of Pastoral and Practical Theology," we discussed theologian Karl Rahner's proposal, in the 1970s, for a discipline called "practical theology," that would instantiate the radical new programme for Christian experience announced by the Second Vatican Council of the Catholic Church (1962-1965).
Rahner argued that theology had to undergo a strong reorientation toward conducting modern persons into their own mystery on their own modern terms. In short, theology "must inquire more precisely where and how modern [persons] can so experience [contingency and transcendence] that [they are] enabled to realize genuinely and confidently the objective nature of its implications."
One song that makes me think of this is "Territories" by Rush. Here is the song with subtitled lyrics:
I saw Rush — my favorite band, ever, ever, and ever — live on Saturday night at the Prudential Center in Newark, New Jersey, along with thousands of other mostly white middle aged "dudes." "Territories" is about the petty maintenance of boundaries that indicate the fear of loss of power and the
A talk available on YouTube about "homosexuality and the Bible" by a Harvard undergraduate, Matthew Vines, has become something of an Internet sensation. I learned about it through a story in the New York Times here.
You can watch the talk here: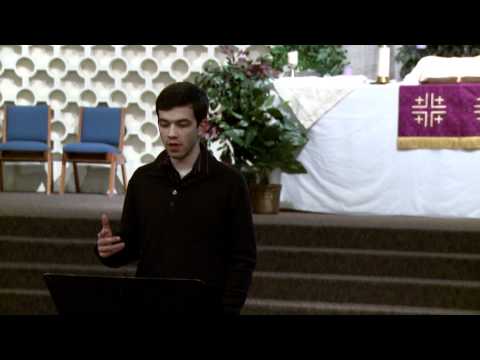 I think Vines is being courageous and I hope that many more people will listen to his presentation. I venture that most people in the USA, anyway, do not know that a good deal of recent scholarship on same-sex erotic relationships in the world of the Bible has come to the conclusion that the Bible (Torah/Hebrew Bible/Old Testament as well as New Testament/Christian Scriptures) is not really talking about "homosexuality" at all in the way that that term is understood today. "Homosexuality" is simply not dealt with. The passages of the Bible that are typically invoked are all embedded in other "cultural"/"religious" concerns of the time. For Christians, it is especially important to note that just because Paul seems to discuss same-sex relationships in some passages, it does not mean he is talking about being "gay" or "lesbian."
Rock and roll, perhaps due to its bound-up-ness in church backgrounds (which makes it both run to and run from matters of faith, sexual identity, and sexual activity, however those might be defined), has generally shied away from addressing homophobia (fear of non-straight-identified persons) or heterosexism (the privileging of straight-identified ways of life). This is especially true of "mainstream" white-guy hard rock, the kind of stuff on which I grew up in the Midwest, and, in the midst of other musics, to which I often still return. Virtually none of that music dealt explicitly with gay-bashing or directly challenged spiritual denunciations of LGBT persons.
I feel like, compared to the world in which my undergraduate students live, my own Midwestern high school and undergraduate/college world of the 1980s was markedly different in this regard. Of over 350 people in my high school class, I
With the August holiday over, and with thanks to Michael Iafrate, Dave Nantais, and Mary McDonough for keeping us going during a slow month at R&T, we're about to take the plunge with studied abandon into a new month of explorations in rock and theology.
I'm intending to write soon about Ace Frehley (of KISS) and the 16th century Christian mystic Ignatius of Loyola, but for the moment, I'll let Tenacious D set the stage with their rendition of "The Metal," which reminds us that rock and roll is always theologically saturated, even (and especially?) when ironized by the D. "The metal!" Jack Black declaims. "It comes from hell!"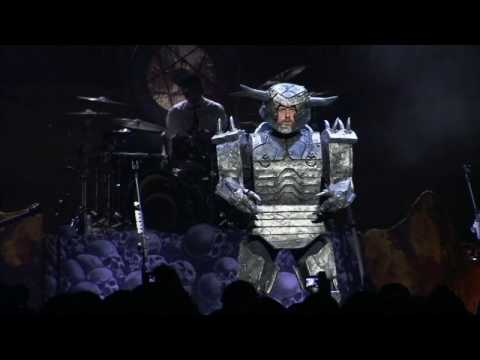 Way, way, way back in the mix, you can hear the theologically significant virtue of wonder being exercised. Fordham theologian Jeannine Hill-Fletcher, in an article titled "As Long as We Wonder" (Theological Studies 68:3 (2007), pp. 531-554), has defended wonder as an underappreciated element of theological life; the cultivation of the experience of wonder is a school for contact with divine incomprehensibility.
In the confrontation with "The Metal," the members of Tenacious D invite us to ask the wonder-rich question that Rush raises in their myth of the discovery of the electric guitar: "What can this thing be that I've found?"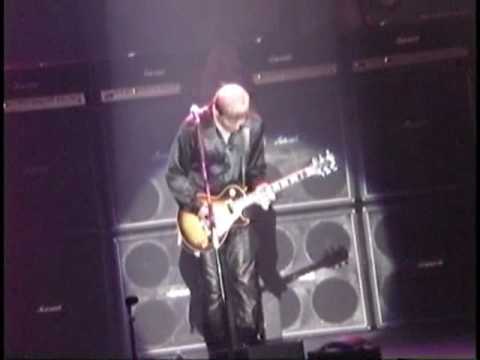 Rock and roll, like religion, has invited both awe and fear. What is the common vein tapped within their shared adherents?
Tommy Beaudoin, Hastings-on-Hudson
I often read music reviews as religious palimpsests, the discussions of beats and riffs as letterful windows into layers below, each review a stack of note-rags mashed together so that the whole thing reads as a "music review," but gives way to the x-ray attention that lets the layers show.
Below, I excerpt a chunk of a review of the recent concert DVD by Rush, titled Time Machine 2011: Live in Cleveland. I found the review, by Anthony Kuzminski, at antimusic.com here.
Kuzminski focuses on the performance of Rush's song "Time Stand Still," and finds in it a pull from a "higher power."
In Kuzminski's loving rendering, "this urgent performance is where music breaks…into a higher power that guides you…" I love the polyvalence of "breaking into" here: it could mean music "raiding" ("breaking into") some benevolent power… or it could mean getting dismantled ("breaking into" pieces) in face of some greater power… or it could mean testifying suddenly to a new relationship to reality ("breaking into" song).
There is much more to appreciate in the review that would interest folks with a theological consciousness, but isn't it uncanny how frequently music reviews are potentially or effectively nonreligious language for what used to be called religious experience?
Here is the excerpt from Kuzminski's review:
Thanks to Dave Nantais for the invitation to think about the way rock culture confects friendship in general and male friendship in particular. Friendship, that intimate concern of ancient philosophy and occasionally of Christian theology (especially the monastic tradition), is always a worthy topic for the overlap of theology and music.
I want to raise a few questions in response to Nantais' post.
First, in the movie clip where the "I Love You, Man!" guys are going nuts at the Rush concert, where "the girlfriend" stands aghast at the sea of slightly geeky male abandon, I was watching that and remembering how much such scenes are a part of my own and so many people's history, and how much the stories of live concerts are a part of the story many modern/Western/secular people tell about themselves, and about high points or memorable points in their lives. And I wondered, when we tell the stories of our lives in quick exchanges or more leisurely conversations, how have we learned to disaggregate these "secular" concert experiences from our "spiritual" lives, or from being potentially "theological" material? Have any studies been done on the operative discourses or practices that encourage either their aggregation or disaggregation? My rock-culture-trained gut tells me that something about the "secular" markings of the concert scene make it permissible to express and indulge the kinds of passions we see in that clip. But if this is the case, is this part of the instantiation of secularity that Talal Asad and other scholars have outlined, where real formation is happening through ideological cultural practices that are "spiritually" significant but that separate the practitioner from social-political influence — that is, we learn to restrict that "performance" we underwent, and its origins and its implications, to that space, and to call it "merely secular"? "It was just a rock show."
And on the Plant video: that is one well-crafted salute to his friend and bandmate Jimmy Page, with many phrases to ponder afterward. When I teach the field of practical theology to my students, I often give them my pithy definition of religious practices, which are what finally fascinates practical theologians: religious practices, or — stated differently — practices of theological significance, are, in my estimation, well understood as "orchestrations of identity with respect to claiming power." They have to do with how persons get put together individually and communally with reference to the grounding power(s) they claim and that claim them. From this vantage, listen to how Plant describes the power that claims Page and Page's music, and presumably Plant as well: "…towards the one light of invention and excitement." "You created music from beyond music."
The "one light of invention and excitement," the "from beyond music" — these are rich imaginaries for "claiming power." For theologians, that "claiming power" will be tangled up with the notion of God at some point in the inquiry — whether as a starting point, as a reference point, or as the conclusion.
One implication of this theological vantage is that we take seriously the following questions: Can we
I'm intrigued by a new book called The Curfew by Jesse Ball, which was reviewed here in the Sunday, August 28 issue of the NY Times Book Review.  Here's an excerpt from the review, written by William Giraldi:
With "The Curfew," the poet and artist Jesse Ball delivers a spare masterwork of dystopian fiction, a fevered prose poem of society strangled by nefarious rule. This tar-dark fairy tale evokes not a future American city but a social hell from history: Moscow in 1937, Warsaw in '39. In the city of C, people may not venture outdoors after nightfall, gray flags flutter from buildings everywhere, murdered bodies appear on street corners and luxuries like good tea are impossible to come by. A "huge death cell" occupies the city center, and, since "music was the only thing with any religion," it has been banned. That's one of the swift tricks of totalitarianism: it outlaws religion, then anoints itself the shiny new god.
I have not read The Curfew, but the themes are fascinating and, likely, somewhat familiar to rock fans.  Anyone who has heard Rush's 1976 album 2112 will understand what I mean.  Rush's drummer and lyricist, Neil Peart, envisioned a fictional world in the future where music has been banned.  The story's protagonist discovers a stringed instrument and wonders why something capable of such beauty has been hidden from the people.  He approaches the elders, naively expecting them to be grateful for his amazing discovery.  Their response is disappointing, but not unexpected:
Yes, we know, its nothing new.  It's just a waste of time.  We have no need for ancient ways.  Our world is doing fine.  Another toy to help destroy the elder race of man.  Forget about your silly whim.  It doesn't fit the plan.
Next Page »