Pages
Categories
Contributors
Recent Posts
Recent Comments
Recommended
Archives
Some recent posts have gotten my mind thinking.  In particular, the posts by Tom Beaudoin and Maeve Heaney have raised the question of  interpretations that are not lyric-oriented, but are instead interested in thinking about the meaning of the music.  We get so used to thinking that the only aspect of a song that matters is the worded expressiveness, and we pass over the "material substrate" of the music itself.
For me, this raises a really interesting set of possibilities.  I think of Peter Gabriel, during his musique concrete phase in the early 80s (n.b. Melting Face and Security?), telling interviewers that he was trying to process primal screams through filters so that they became part of the texture of the songs–the sonic landscape. I think of Ween, Geza X, my beloved Brainiac, and the almost unlistenable moments of NEU!–each is pushing beyond the "meaning-content" of the lyrics to the point of using the voice as an instrument in itself.
Which makes me think about the points where voice and instrument are literally melded–autotune, vocoder, and talking guitar.  Let me take this backwards in three steps: the contemporary example, of course, is T-Pain.  But isn't he just using new technology to build on the ground laid by Roger and Zapp? And Roger was riffing with synthesizers, using technologies popularized by Peter Frampton and his guitar.  But in these examples, the "instrumentalized voice" is still capable of being examined for meaningful lyric content.
So what of the artists that used voices but refused to offer intelligible lyrics as content?  Dave Thomas of Pere Ubu once wrote that (more…)
On their recent album Dark Adrenaline, the Italian band Lacuna Coil covered REM's well-known "Losing My Religion" from 1991′s Out of Time record. Here is the cover: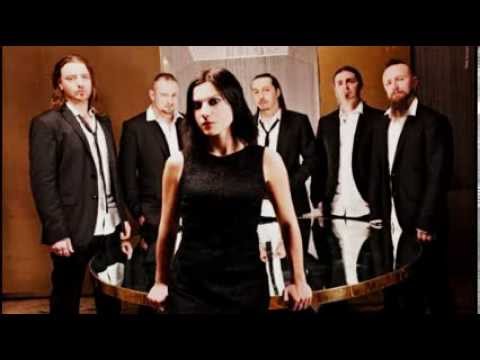 And here is the original REM tune and famous video:
In my 1998 book Virtual Faith, I argued that "Losing My Religion" (song and video) was a rich theological symbol insofar as it represented the story of a common spiritual quest of those born in the 1960s and 1970s. The title lyric is key, with religion as an accessory that can be lost and found, and the Jesus image in the video is crucial: a savior figure tired and old, who can't even get back up on the cross to keep doing what he is, exhaustedly, supposed to be doing. (You can read part of my analysis, beginning on page 65, at Amazon here.) Those "on the ground" are left with post-Christian pieces to reassemble.
Some religion scholars, including (my friend) Gordon Lynch (now of the University of Kent, UK), criticized my theological reading of that video for not taking into account actual fan interpretations of it. In many ways, that criticism is apt, and so apt in
Here is a familiar prayer for Roman Catholics:
"Hail Mary, full of grace, the Lord is with you. Blessed art thou among women, and blessed is the fruit of thy womb, Jesus. Holy Mary, mother of God, pray for us sinners, now and at the hour of our death."
Jack White and The Dead Weather revised that prayer, which takes up the entire lyrical content of their song, "Old Mary" (from the 2010 album Sea of Cowards). Here is the Weather performing it live: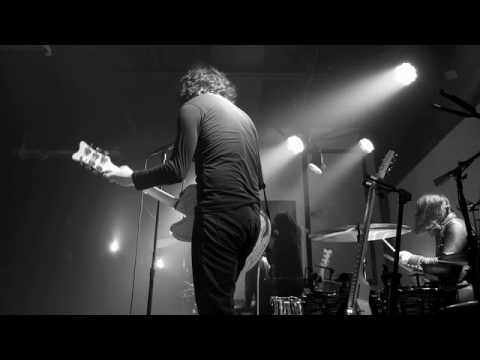 The revised "prayer," as best I can hear it, is:
"Old Mary, full of grace (grease?), your heart stops within you. Scary are the fruits of your tomb and harsh are the terms of your sentence. Old Mary, sister of mine, mother to the world, carry this burden now until the moment of your last breath." The mantra becomes "Now until the moment of your last breath."
White's Catholic upbringing is somewhat well-known, especially through his "Catholic Throwdown" with Stephen Colbert a while back. From White's recent interview with comedian Marc Maron on the WTF podcast, it seems that White is now more or less post-Catholic.
I had all this in mind as I listened to this song and tried to do that simple but impossible rockish exercise: figure out "what the lyrics mean." There seems to be a reworking of Catholicism going on. I thought of many things as I listened to it: A (veiled)
The news that REM has decided to conclude their life as a band is a pretty big deal for anyone who has paid any attention to pop and alternative rock over the past three decades. A remarkable creative force in contemporary music has gone silent.
This news had me thinking today about my favorite REM songs. Among them are "You Are the Everything," and its pleasure for me is thoroughly theological (which, please know, means among other things: soundly material, or sounding the material for its now consoling, now uncanny "more").
"You Are the Everything" has, ever since I first played it again and again on cassette in late 1988, letting its plaints ply my brain, through the headphones, with reverie about "the all" present in "the particular," or, let's get more specific, "the Everything," present in "she" who "is so beautiful" — this song has been one important artifact in my thinking about feeling the specifics of my ordinary life and loves ("this kitchen," "the back seat," "the stars") as potential doors to a gracious infinity. "Here's the scene," Stipe sings. Could it be, could it really be, "here's the scene"? Can this really be said of that in which "the everything" is present? Well, I'll take more of that, please.
Tommy Beaudoin, Hastings-on-Hudson, New York
Posted in: News Items by Michael Iafrate on September 21, 2011
R.E.M. announced today on their website that they will call it quits after 31 years together. R.E.M. was the band I got into obsessively in junior high and high school. They made me want to learn the guitar and to write songs, and they continued to inspire my music making in many ways through college and beyond. It would not be stretching it to say that they were "secular" spiritual directors for me at various points in my life. (I wrote a bit about meeting R.E.M.'s guitarist Peter Buck and about R.E.M. as spiritual directors here.)
Thanks for everything guys!
We are young despite the years / we are concern
We are hope despite the times
It's time I had some time alone.
Here's their debut single, "Radio Free Europe," followed by a live version of the song. (more…)
Despite my involvement over many years in (punk) rock cultures, I'm more of a "Lent" kind of guy rather than a "Mardi Gras" kind of guy. Nevertheless, Lent sneaks up on me every year, and as much as I like this liturgical season, I rarely put in the pre-Lent preparation that I should. So I'm still working out what I'll be "doing for Lent."
When we were kids, my mom insisted for many years that we give up listening to music in the car during Lent. I won't be doing that this time around — it's a kind of heroic self-denial possibly suitable for Opus Dei folks or maybe John Paul II, but not I! But I will be thinking deliberately over the next day or two about my own music making practices, particularly songwriting, and Lenten observance. More accurately, I'll be reflecting on the possibility of songwriting as Lenten observance. As a response to the church's call for greater immersion into a life of "prayer" during this season, this kind of response simply "makes sense" for someone moving within the worlds of rock and theology and whose "life of prayer" does not always wholly fit into the "normal" streams of Christian spirituality.
But more on that later. For now, inspired by Mary McDonough's reflection on rock and Mardi Gras, but spinning off into my own "Lenty" preferences, here is the first song I thought of this morning when I tried to come up with good "ashy" songs for Ash Wednesday: R.E.M.'s "Fireplace" from their 1987 album Document. (I couldn't locate a good YouTube clip of the song, but the link will take you to a Last.fm page that streams the song. Lyrics are after the jump.)
Later, I thought of another: "Love -> Building on Fire" by Talking Heads. What other "ashy" songs are appropriate (or, if you prefer, inappropriate) for the start of Lent?
Michael Iafrate
Morgantown, West Virginia