Pages
Categories
Contributors
Recent Posts
Recent Comments
Recommended
Archives
September 2017
S
M
T
W
T
F
S
« Jan
1
2
3
4
5
6
7
8
9
10
11
12
13
14
15
16
17
18
19
20
21
22
23
24
25
26
27
28
29
30
Browsing iTunes Movies after a long day, looking for something interesting to watch, I came across a perplexing offering: A Band Called Death. It has just been released, screening in about 20 cities across the United States, and available to stream online (the Drafthouse Films website or  iTunes). Here is the promo paragraph:
Before Bad Brains, the Sex Pistols or even the Ramones, there was a band called Death.
Punk before punk existed, three teenage brothers in the early '70s formed a band in their spare bedroom, began playing a few local gigs and even pressed a single in the hopes of getting signed. But this was the era of Motown and emerging disco. Record companies found Death's music— and band name—too intimidating, and the group were never given a fair shot, disbanding before they even completed one album. Equal parts electrifying rockumentary and epic family love story, A Band Called Death chronicles the incredible fairy-tale journey of what happened almost three decades later, when a dusty 1974 demo tape made its way out of the attic and found an audience several generations younger. Playing music impossibly ahead of its time, Death is now being credited as the first black punk band (hell…the first punk band!), and are finally receiving their long overdue recognition as true rock pioneers.
The brothers-David, Bobby, and Dannis Hackney-were preachers kids, sons of a Baptist minister in Detroit. Because they were black and from Detroit, where record companies thought every band ought to sound like Motown, they never got a record deal. So their demo tape languished until finally being released in 2009 on the Drag City label. An excellent New York Times article, "Death was punk before punk was punk,"  also from 2009, chronicles their story.  Back in 1974 or so, the brothers made 500 copies of a demo single, "Politicians in my Eyes," which circulated in punk collector circles. Finally, though, it was Bobby's three sons who rediscovered what their father and uncles had done in music as truly the first great punk band, years before the Ramones first record (1976) and the Sex Pistols first record (1977). Not only were they the first, and excellent, they were deeply spiritual. Their name, Death, seemed nihilistic, but actually was chosen after their dad was killed in an accident, hit by a drunk driver. They chose the name Death to say something real about life, but also to say there is nothing to be afraid of because in Christ death is destroyed, it is no more. Neither life nor death nor anything in all creation can separate us from the love of God. This deep spirituality comes through in the story, complicating the perspective on punk, and on faith and rock music.
So the story is a punk story, a faith story, and a story about race in America. I'll have more to say about their story and their music, but for now, you must check this out. Here is their single, "Politicians in my Eyes."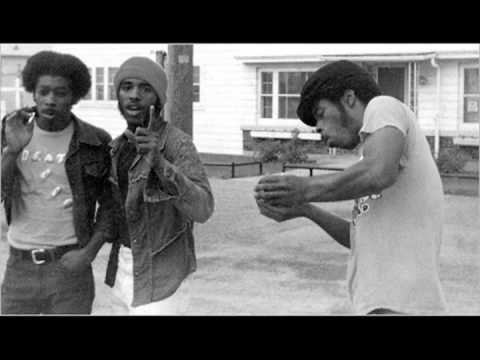 In the world of Rock and Theology, my interests have hovered around the relationship of underground music cultures, social movements, and religion. In particular, I've been interested in the relationship of DIY punk music cultures (broadly defined) and spirituality/religion and have done some writing on this, most recently in an essay in the new Rock and Theology book, Secular Music and Sacred Theology. In my essay on "staying punk" as a theologian, I spend a good deal of time discussing one of the "patron saints" of punk rock, Ian MacKaye of Fugazi and Minor Threat, whose distinct voice within the many discussions of "punk ethics" has made me think not only about my own musical practices but about the practice of theology.
In December of last year, MacKaye and his wife Amy Farina released their third album as The Evens. The album, The Odds, is another great batch of MacKaye and Farina's "quiet," but still uncompromisingly political, punk rock. As I was preparing final edits to the chapter I submitted for the book, I was also reading the press' discussion of MacKaye and The Evens, and I realized that, had I had more space, I could have discussed The Evens as great example of the traditioning of punk, of the way punk evolves — "grows up," even — but stays true to its commitments.
The Evens' recent string of interviews contain some discussion that might help to push forward some of the ideas I've been tossing about on theology and punk rock. (more…)
I was interested to read this recent article by John Leland about punk band Moshiach Oi.
Here is Moshiach Oi playing "Got Nothing On Me":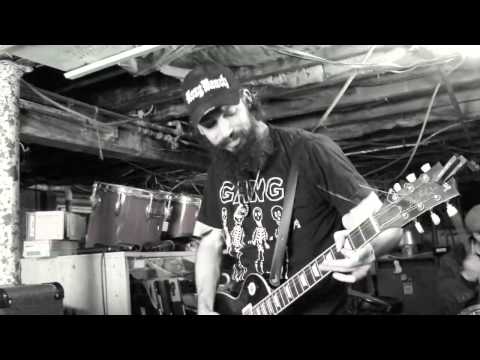 Leland reports on the tensions between punk rock and Orthodox Judaism, and documents the way that those who live in both worlds, like Moshiach Oi, make it work.
The article reminds me that, like many R&T readers, I am interested in what happens when "secular" music cultures interact with "religious" cultures (and how those binary terms can dissolve and reveal more intricate capillaries of interconnection), how music is "already" within religion (or faith/spirituality/etc), and religion is "already" within music (secular/pop/rock/hip hop/etc).
It is important theological work to observe that, and how, self-designated religious cultures and musical cultures can and do make a difference for each other, even change each other. Yishai Romanoff, the lead singer of Moshiach Oi, is quoted by Leland as saying: "To me, Judaism is like punk rock […] Real Judaism is very in your face. The world is chasing after desires for money and sex and drugs and materialism, and Judaism is the (more…)
I was extremely disappointed to read Margaret O'Brien Steinfels' dismissal of the Pussy Riot "brouhaha" over at dotCommonweal, but perhaps not very surprised. (Tom wrote about PR's "punk prayer" protest here back in April. This past Friday, PR was sentenced to two years in prison.)
I have very little to add to the critique offered by Bridget, a Ph.D. candidate at Notre Dame, in "Virgin Mary, Mother of God, Become a Feminist" at Women in Theology. While acknowledging the legitimacy of critiquing Pussy Riot's protest on tactical grounds, Bridget rightly flags O'Brien Steinfels' language as "not merely critical […] but dismissive and gendered": (more…)
Posted in: Interviews by Michael Iafrate on June 8, 2011
As Tom mentioned yesterday, this weekend I'll be presenting a paper at the annual convention of the CTSA entitled "'I'm a Human, Not a Statue': Saints and Saintliness in the Church of Punk Rock." (I'm pretty sure this will be the first time in the history of the CTSA that participants will be rocking out to a bit of Fugazi.) I hope to post excerpts or a summary from that paper here at R&T in the coming weeks.
On that same note of punk rock saints, yesterday CNN posted an interview with one of the patron saints of feminist punk, or Riot Grrrl, Kathleen Hanna who is known primarily for her role in the bands Bikini Kill and Le Tigre. Among other things, she discusses the emergence of Riot Grrrl in the '90s, a new Le Tigre documentary, the state of feminist punk today, and how she coined the title of Nirvana's "Smells Like Teen Spirit."
Michael Iafrate
Parkersburg, WV; on the way to San Jose, CA
USA
Burning Fight: The Nineties Hardcore Revolution in Ethics, Politics, Spirit and Sound
by Brian Peterson
Revelation Records Publishing / $18.00 US (list)
[Amazon] [Revelation Records]
The terms "punk rock" and "hardcore punk" bring to mind a variety of images and stereotypes for "insiders" and "outsiders" alike. Cliches abound when the question of "what punk rock is" or "was" is raised, even in accounts written by those who have been key actors in punk rock. This is problematic because the movement has included countless offshoots and submovements, many of which were and continue to be contradictory and in conflict with one another.
An especially troubling viewpoint parroted in histories of punk and hardcore is the pinpointing of an early, and often arbitrary, "demise" for the genre, usually the early- or mid-1980s. The documentary American Hardcore, is a good example of this tendency. Most of the hardcore "heroes" interviewed in the film place the supposed "death" of punk in the mid-1980s, only to be followed by "pop" punk bands like Green Day and flavor-of-the-month emo bands.
These features of the dominant "punk narrative" obscure the fact that hardcore punk never stopped and in fact became arguably much more interesting, diverse, and contested, especially throughout the 1990s. Brian Peterson's mammoth book Burning Fight: The Nineties Hardcore Revolution in Ethics, Politics, Spirit, and Sound is the first account of this decade in hardcore punk, a decade overlooked or deliberately ignored in most previous accounts.