Pages
Categories
Contributors
Recent Posts
Recent Comments
Recommended
Archives
October 2017
S
M
T
W
T
F
S
« Jan
1
2
3
4
5
6
7
8
9
10
11
12
13
14
15
16
17
18
19
20
21
22
23
24
25
26
27
28
29
30
31
After almost four and a half of years of the Rock and Theology blog, and more importantly, several decades of substantial research in popular culture and religion, we should no longer be surprised that much of popular music trafficks in symbols, images, feelings, references, and gestures that are taken to be religious or spiritual. This music, after all, emerged from a conflictual mid-twentieth century scene when rock and roll came into being, in which music and musicians firmly planted in church life were situated in the same emerging genre, and often in the same recording studio or on the same stage or radio station, as "profane" music and musicians who were on the margins of, or on their way out of, churches. The musical struggle with what divine things have to do with earthly things has been there all along for rock and roll and its many descendants.
I thought of this recently as I listened to the Sevendust song "Prayer" from their self-titled album released in 1997. Here is the song in studio version: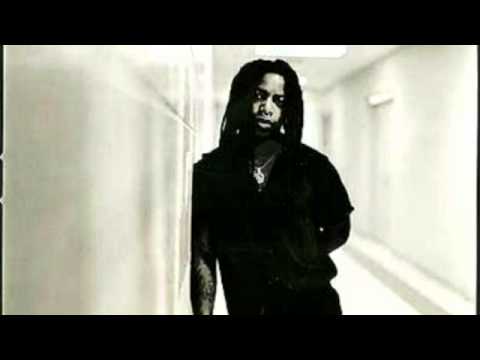 As I hear the song, I hear in it a conflict about prayer. The narrator recalls an earlier prayer experience, now seen more skeptically. "Who do you pray to?" he wonders – or indicts. Underneath the song, I hear the contemporary struggle to make sense of divine presence and action in the world, and whether prayer can be reconciled with the sensibilities of an age in which increasing numbers of people are reluctant to try to say much with confidence about God. This reticence can be cheap or hard-earned, of course, but then again a lack of reticence can be cheap or hard-earned as well –and at any rate I think the deep and widespread questioning of God and prayer are very important for theological work today, because they can press (more…)
The renowned Cambridge academic theologian and philosopher of religion Rev. Dr. Sarah Coakley has written at length about theology of prayer, spiritual experience, and spiritual knowing. In a recent 2-part interview for The Other Journal with SueJeanne Koh, Coakley discusses the cost and implications of becoming open in silent prayer. She emphasizes the surrender of perplexing and even disturbing material that arises in the disciplined practice of silent prayer, and commends communal prayer as an important support for the courageous, and literally en-couraging, submissions involved in silent prayer.
What occurs to me, on reading the interview (and the followup, part two, here), is how, in addition to the experience of silence, the experience of music shows up in people's lives as a way that the self is handed over to something more, to an excessive "call" from a generous and generative beyond. Silence is perhaps profitably thought of not as the absence or opposite of sound, but of noise. Musical experience can generate an experience of internal silence and a contemplative mein. I do not know of studies that compare silence and musical sound as comparative practices of meditation or contemplation, but the question is an important one for contemporary persons who probably need more silence in our lives and who also might need a deeper spiritual appreciation of the (musical) sounds we value.
Silence is certainly a way that lives are spiritually transformed, as she argues, but so is music, which sometimes does not cancel silence but deepens it. This notion seems particularly connected to Coakley's understanding that "prayer has everything to do with the erotic," to which she adds, (more…)
For the last couple of years, I have wanted to do some reflection on the practice of songwriting and its connection to the traditional Lenten challenge to grow in one's "prayer life." In the course of reflecting on songwriting and/as spiritual practice, it struck me that while there is quite a bit of reflection on rock performance and the analysis of finished songs in discussions of popular music and theology, there seems to be a lack of attention on the practice of songwriting, particularly as it takes place in an "individual" or "personal" mode.
One recent exception is the work of John McClure who has reflected on "song-making" as a source of insight for theological practice. Some of this work touches on what is happening in the songwriter when she is writing a song. McClure writes,
[S]ongwriters are keenly aware that their craft is cathartic, educative, and integrative in relation to their own lives. Writing in and out of a tradition carries with it certain ways of externalizing and dealing with one's experiences and ideas. Songwriting, therefore, involves a constant reeducation and maturation of the whole person within certain traditions of thought and practice. Writing changes the artist, providing healing, perspective, vision, and qualities of good judgment. Most good songwriters are aware that songs are doing this to them, and how songs are doing it. (John S. McClure, Mashup Religion: Pop Music and Theological Invention [Waco, TX: Baylor UP, 2011], 21)
Posted in: General by David Nantais on March 11, 2012
To follow up on a previous post, "Is it Weird to Pray for Rock Stars?" I want to send out some spiritual support for Jerry Gaskill, drummer for the band King's X.  Gaskill suffered a heart attack recently, followed by a bout of pneumonia.  His long time band mate and friend, dUg Pinnick, has been posting regular updates on Facebook.  Pinnick states that Gaskill is stable and improving, but the tour that was supposed to begin this Spring has been cancelled.
I've been a King's X fanatic for over 20 years and because I have had an opportunity to meet all 3 of the players on a number of occasions, I feel a sense of connection with them that I do not feel with any of the less accessible rockers.  In particular, I feel a kinship to Gaskill as a fellow drummer.  I mentioned him in the Acknowledgements section of my book, referring to him as one of my patron saints of rock drumming.
Here's a clip of King's X performing one of their greatest tunes–and Gaskill absolutely kills on the drums!
Get better, Jerry.
httpv://www.youtube.com/watch?v=dnuyU7G8PEY&feature=related
Dave Nantais, Detroit, MI
Posted in: General by David Nantais on January 15, 2012
In recent days I have discovered that Sinead O'Connor attempted suicide and Tony Iommi, longtime Black Sabbath guitarist, was diagnosed with lymphoma.  I find myself offering a quick prayer each morning for these two artists, with hope that they regain their physical and mental  health and can once again bless the world with their musical gifts.  Is that weird?
I ask this question because, when I step back and try to examine the reasons for my spiritual offering, I wonder if there are not more pressing world events that should be occupying my attention and spiritual life.  It is not that financial crises, sexual abuse of minors and war are not all on my mind and share space in my inner life.  But my passion for music and interest in the lives of those who create music impels me to offer my spiritual support, however small and insignificant it may be.
I prayed for Ronnie James Dio when he was diagnosed with stomach cancer, for Kerry Livgren (Kansas) when he suffered a stroke, for Bill Berry (REM) when he suffered a stroke, and for Clarence Clemmons as he was dying.  What do readers think?  Is this weird?  Have you every prayed for your favorite musicians?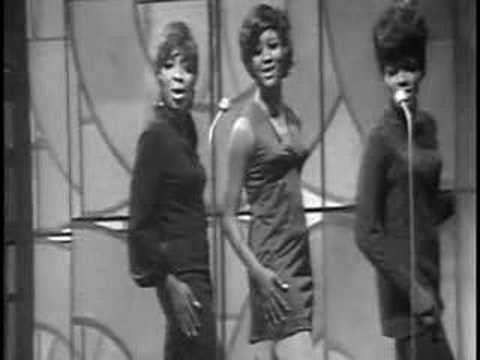 Dave Nantais, Detroit, MI
Despite my involvement over many years in (punk) rock cultures, I'm more of a "Lent" kind of guy rather than a "Mardi Gras" kind of guy. Nevertheless, Lent sneaks up on me every year, and as much as I like this liturgical season, I rarely put in the pre-Lent preparation that I should. So I'm still working out what I'll be "doing for Lent."
When we were kids, my mom insisted for many years that we give up listening to music in the car during Lent. I won't be doing that this time around — it's a kind of heroic self-denial possibly suitable for Opus Dei folks or maybe John Paul II, but not I! But I will be thinking deliberately over the next day or two about my own music making practices, particularly songwriting, and Lenten observance. More accurately, I'll be reflecting on the possibility of songwriting as Lenten observance. As a response to the church's call for greater immersion into a life of "prayer" during this season, this kind of response simply "makes sense" for someone moving within the worlds of rock and theology and whose "life of prayer" does not always wholly fit into the "normal" streams of Christian spirituality.
But more on that later. For now, inspired by Mary McDonough's reflection on rock and Mardi Gras, but spinning off into my own "Lenty" preferences, here is the first song I thought of this morning when I tried to come up with good "ashy" songs for Ash Wednesday: R.E.M.'s "Fireplace" from their 1987 album Document. (I couldn't locate a good YouTube clip of the song, but the link will take you to a Last.fm page that streams the song. Lyrics are after the jump.)
Later, I thought of another: "Love -> Building on Fire" by Talking Heads. What other "ashy" songs are appropriate (or, if you prefer, inappropriate) for the start of Lent?
Michael Iafrate
Morgantown, West Virginia