Pages
Categories
Contributors
Recent Posts
Recent Comments
Recommended
Archives
When I wrote Virtual Faith: The Irreverent Spiritual Quest of Generation X in 1998, one of the reviews (thankfully not this classic two-word review) pointed out that I had given theological commentary on the music of the band Nirvana but had never attempted to explore the meaning of the band's name itself. That was quite right, and that observation, among many other experiences, eventually gave me the impetus to try to enter into "different" and "other" religious experiences, texts, traditions, such that I would describe my theological work on popular culture and on other topics as increasingly a philosophy of religious/spiritual practice that is interreligiously and intersecularly informed.
But the journey out of reliance on a "single" religious tradition, learning to see the world multilingually/multireligiously, can be a complicated one. That is why I was interested to read recently about the "Esplanade of Religions" in France. What might it be like if religious/spiritual/theological sense-making of music were to be incubated in such an esplanade — whatever form that might take in different cultural contexts? I think that is the direction that further research in music and religion will — and must — go.
Back to Nirvana. I confess that I wasn't thinking too much of Buddhism when I studied Nirvana in the 1990s, especially because of videos like this: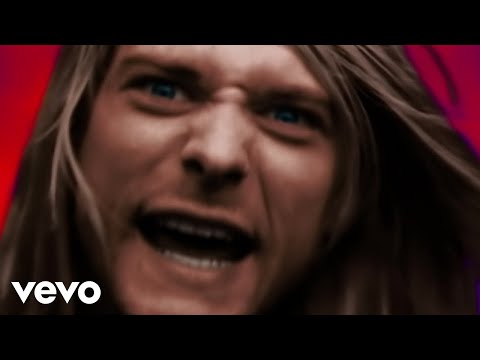 Tommy Beaudoin, New York City
Here is a familiar prayer for Roman Catholics:
"Hail Mary, full of grace, the Lord is with you. Blessed art thou among women, and blessed is the fruit of thy womb, Jesus. Holy Mary, mother of God, pray for us sinners, now and at the hour of our death."
Jack White and The Dead Weather revised that prayer, which takes up the entire lyrical content of their song, "Old Mary" (from the 2010 album Sea of Cowards). Here is the Weather performing it live: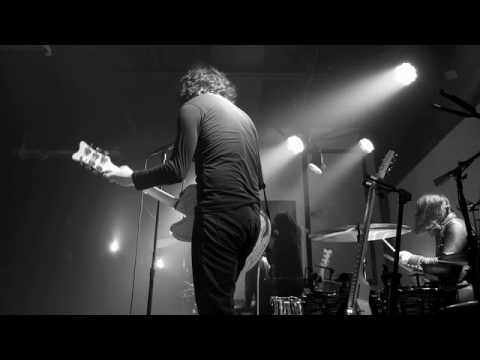 The revised "prayer," as best I can hear it, is:
"Old Mary, full of grace (grease?), your heart stops within you. Scary are the fruits of your tomb and harsh are the terms of your sentence. Old Mary, sister of mine, mother to the world, carry this burden now until the moment of your last breath." The mantra becomes "Now until the moment of your last breath."
White's Catholic upbringing is somewhat well-known, especially through his "Catholic Throwdown" with Stephen Colbert a while back. From White's recent interview with comedian Marc Maron on the WTF podcast, it seems that White is now more or less post-Catholic.
I had all this in mind as I listened to this song and tried to do that simple but impossible rockish exercise: figure out "what the lyrics mean." There seems to be a reworking of Catholicism going on. I thought of many things as I listened to it: A (veiled)
Even though the song began as graffiti on the apartment wall by Bikini Kill's Kathleen Hanna after a double date with Dave Grohl, Kurt Cobain, and the "over-bored and self-assured" Tobi Vail, who wore Teen Spirit perfume, Cobain said that Smells Like Teen Spirit was ultimately an attack on the apathy of his generation in the 1990s. As I point out in my book Your Neighbor's Hymnal: what popular music teaches us about faith, hope and love, Cobain admitted in interviews that the grand irony is that this great anthem of the grunge movement was musically structured as a '70s pop-rock song—the guitar riffs are taken directly from Boston's More Than A Feeling. Set to a standard power four chord progression in Fm, Cobain's theological genius lies musically in never settling on a major or minor resolve, pushing the standard power chord riffs through with a layering of suspended open chords.  Like listening to someone practice the scales on a piano and never resolving to the last note, Cobain's now classic "chunk, chunk… chunka chunka, chunk chunk" opening backed by Krist Novoselic's bass runs and Dave Grohl's frantic attack of the drum kit opens the world, clears out distraction, yet never completely answers the pain and anguish it pointedly and passionately identifies. This is many ways was the tragic genius of Kurt Cobain:  the simple fact that he spoke such truth loudly and yet, rather than embracing hope, chose to freefall into an all-too- honest despair that many don't have the courage to admit lies growling like a caged animal in the pit of many a soul. His now infamous suicide note stutters with concern:
The fact is I can't fool you. Any one of you. It simply isn't fair to you or me. The worst crime I can think of would be to put people off by faking it and pretending as if I'm having 100 % fun. Sometimes I feel as if I should have a punch-in time clock before I walk out on stage. I've tried everything within my power to appreciate it, and I do. God, believe me I do but it's not enough.
As the band's name itself attested, Nirvana strove for authenticity in a world of corporate bands that were more concerned with product placement and being the "emo" soundtrack for new Audis. But even for the idealist Cobain, entering the mainstream fray  – that of big money, huge exposure, massive stadiums filled with would-be disciples in fifty-dollar t-shirts with his picture on them, chanting the lyrics he wrote under a bridge in Aberdeen, Washington, when he was kicked out of his house—inevitably meant an Icarus-like rise and fall. This should not be such a surprise. Waking up each morning and facing both the shadowy reminder of the ideals you professed and the stark reality of what you have become would be dissonance enough for anyone. But as with the myth of Icarus, the higher the flight on waxen wings, the greater the fall.
I am sad that Kurt Cobain's life and death has become so iconic as to verge on cliché; it not only cheapens the tragedy but removes some of the responsibility we as fans have for the life and death of those we venerate through our iPod downloads and t-shirt choices. I am reminded that as Icarus began his naïve ascent toward the sun, his father Daedalus screamed for his return to the earth, that his life made sense with his feet on the ground, that he was created for the earth and not for the air. As Kurt closed his suicide
Posted in: Interviews by Michael Iafrate on June 8, 2011
As Tom mentioned yesterday, this weekend I'll be presenting a paper at the annual convention of the CTSA entitled "'I'm a Human, Not a Statue': Saints and Saintliness in the Church of Punk Rock." (I'm pretty sure this will be the first time in the history of the CTSA that participants will be rocking out to a bit of Fugazi.) I hope to post excerpts or a summary from that paper here at R&T in the coming weeks.
On that same note of punk rock saints, yesterday CNN posted an interview with one of the patron saints of feminist punk, or Riot Grrrl, Kathleen Hanna who is known primarily for her role in the bands Bikini Kill and Le Tigre. Among other things, she discusses the emergence of Riot Grrrl in the '90s, a new Le Tigre documentary, the state of feminist punk today, and how she coined the title of Nirvana's "Smells Like Teen Spirit."
Michael Iafrate
Parkersburg, WV; on the way to San Jose, CA
USA
Posted in: General by Tom Beaudoin on July 20, 2009