Pages
Categories
Contributors
Recent Posts
Recent Comments
Recommended
Archives
September 2017
S
M
T
W
T
F
S
« Jan
1
2
3
4
5
6
7
8
9
10
11
12
13
14
15
16
17
18
19
20
21
22
23
24
25
26
27
28
29
30
Tonight I read music critic Jon Pareles' report in today's print edition of the New York Times about the celebration/memorial of Lou Reed's life on Monday at the Apollo in Manhattan.
The evening featured samples of many genres of Mr. Reed's work, testimonies from friends, experiences of tai chi, reminders of Tibetan Buddhist teachings, and appreciations for how ruin can become glory.
Religion, love, outsider ethics, bodily askesis. These are essential elements of rock and roll. It is fitting that they show up at a service dedicated to taking the measure of a rock artist's life. You cannot unmake the spiritual dare that rock and roll has always promised to afford. It is a dare to which Mr. Reed continually consented. It is almost too much to read that Mr. Reed's spouse, the artist Laurie Anderson, shared that Mr. Reed's final words were: "Take me out into the light!"
Here is rough video of Ms. Anderson talking about Mr. Reed on Monday night:
Tommy Beaudoin, Hastings-on-Hudson, New York
Posted in: General by David Nantais on November 1, 2013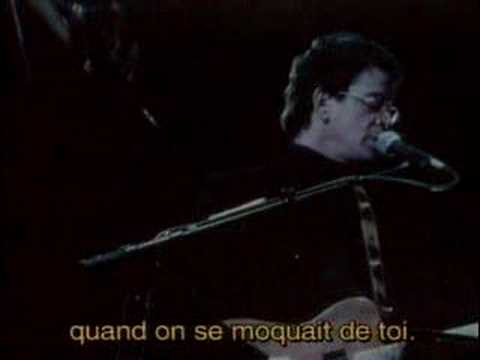 Many readers know that Lou Reed passed away last Sunday.  Lou and his wife, accomplished musician Laurie Anderson, lived on Long Island for the past few years.  After Lou's death, Laurie published an obituary in their local paper, The East Hampton Star.  It is a gentle and beautiful encomium.
To our neighbors:
What a beautiful fall! Everything shimmering and golden and all that incredible soft light. Water surrounding us.

Lou and I have spent a lot of time here in the past few years, and even though we're city people this is our spiritual home.

Last week I promised Lou to get him out of the hospital and come home to Springs. And we made it!

Lou was a tai chi master and spent his last days here being happy and dazzled by the beauty and power and softness of nature. He died on Sunday morning looking at the trees and doing the famous 21 form of tai chi with just his musician hands moving through the air.

Lou was a prince and a fighter and I know his songs of the pain and beauty in the world will fill many people with the incredible joy he felt for life. Long live the beauty that comes down and through and onto all of us.

— Laurie Anderson
his loving wife and eternal friend

Dave Nantais, Detroit, MI