Pages
Categories
Contributors
Recent Posts
Recent Comments
Recommended
Archives
This post is part 2 to the part 1 recently posted on Lacuna Coil's "My Spirit."
This song is striking in being written from the vantage of the dead person. It is a bold move. In religious traditions, it is rare to take the vantage of the deceased when rendering an account of beyond-death. Lacuna Coil's "My Spirit" communicates something significant about death: a sense of encompassing indifference, and of a profound relativization of life ("the fate, the hate, it's all the same") and of whatever comes next ("the gates of hell are waiting, let them wait a little more"). There is a certain insouciance, the song seems to say, in death.
What I like about this song theologically is its delicately agnostic/majestic and perhaps even mystical refrain, which can create a space for a wonder about the difference between life and death, but does not alight on any single interpretation about what lies beyond death. This is effected through the remarkable phraseology  that both indicates a direction and outlines a suspension: "Where, where I go…." These seem to me to be the key words in this song's theology of post-death.
The compelling melody of the verse is, in a way, the whole message: "Where, where I go / My spirit is free, I'm coming home". The home is not specified, neither is the endpoint of this freedom. "Where, where I go…" This event language is barely even that. But it is also a way of saying, as Cristina Scabbia essentially said in her introductory remarks: it is not as if nothing survives. "My spirit" is the incomprehensible language fitting to this experience of post-death.
And then, after these words, the lyrics shift to address those not yet dead, giving the admonition: "Remember me, but let me go." In other words, do not think that you comprehend what happens next!
"Let me go" means not only "release me," but surrender what you think "me" means. Dispossess yourself of "me" — into …. "go."
And then there Scabbia's beckoning background vocal, "You will become who you are." Is it a gloss on the post-death testimony? Is it the blessing of (more…)
I have been thinking about this video of the Italian rock band Lacuna Coil playing "My Spirit" in Denver a year ago.
At the start of the song, co-lead singer Cristina Scabbia explains that this song is dedicated to their friend Peter Steele, lead singer of Type O Negative, who died in 2010. She takes a couple of minutes to talk about how we experience people as dead and yet still among us, all around us, she says, as her sweeping arm gesture indicates that such presence will be here, in what they will play. Their playing will honor that reality of a "spirit" beyond death, and make it real, or make more tangible the reality of the dead who yet live. Music will help do this. Music will ritualize what is impossible to understand, or in Scabbia's words, "We're going to say goodbye with this song." She proceeds to say that the goodbye is also a greeting, welcoming what of "the spirit" is still here from those who have died, and whom the audience is invited to call to mind. It is an unusual moment in a rock show.
Here is the studio version of the tune: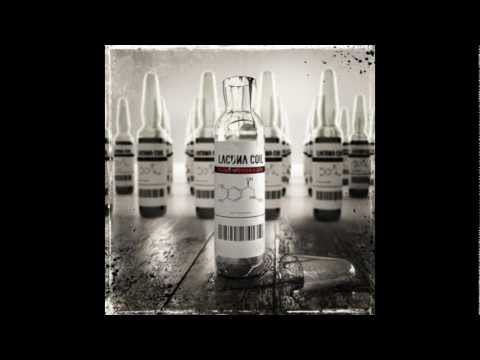 I will quote the lyrics and then add further thoughts in a followup post…
Here are the lyrics (according to this site):
Forget the pain and all the games we play
(more…)
On their recent album Dark Adrenaline, the Italian band Lacuna Coil covered REM's well-known "Losing My Religion" from 1991′s Out of Time record. Here is the cover: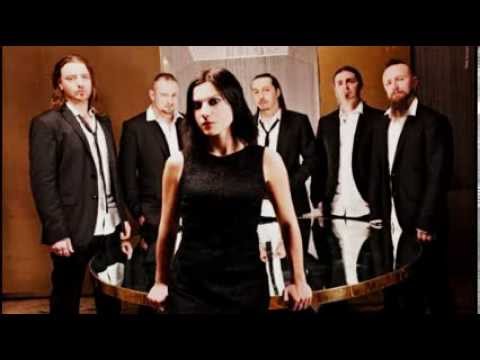 And here is the original REM tune and famous video:
In my 1998 book Virtual Faith, I argued that "Losing My Religion" (song and video) was a rich theological symbol insofar as it represented the story of a common spiritual quest of those born in the 1960s and 1970s. The title lyric is key, with religion as an accessory that can be lost and found, and the Jesus image in the video is crucial: a savior figure tired and old, who can't even get back up on the cross to keep doing what he is, exhaustedly, supposed to be doing. (You can read part of my analysis, beginning on page 65, at Amazon here.) Those "on the ground" are left with post-Christian pieces to reassemble.
Some religion scholars, including (my friend) Gordon Lynch (now of the University of Kent, UK), criticized my theological reading of that video for not taking into account actual fan interpretations of it. In many ways, that criticism is apt, and so apt in
On Saturday night, I saw the Italian rock band Lacuna Coil perform at the Theater at Madison Square Garden in New York City. (Last week they released their new album "Dark Adrenaline," and were the opening act on the Gigantour, a collection of metal bands headlined by Megadeath.) Do you know what it feels like to be way, way into a band? I am that way with this band. It has to do with their cocktail of rockish bombast, unabashed respect for melodic hooks, and restless and searching spirituality in the back-and-forth between Christina Scabbia's arena-rock vocal soaring and Andrea Ferro's spoken word chant-yell, dealing out lyrics about ruptures in relationship, about the taste for something more around the corner, about the "no" to everything small about the present, and occasionally about the grandeur of something calling out from existential rubble. References to saviors, angels, churches, sins, desolations and consolations, and more are distributed liberally throughout their tunes, in an almost baroque display of references from theological tradition admixed with a spirit of introspection. In other words, they are well within the atmosphere of metal, but a strong female lead singer puts them in a somewhat different relationship to the typically male-heavy genre.
Here is their new tune, "Trip the Darkness":
Making use of her power all along the front of the stage, a dynamism erotic but not cheap, spiritually open but not banal, Scabbia is the difference between Lacuna Coil being just another metal band and something more compelling. And witnessing Scabbia trading grandiose strides, dramatic gestures, and the vocal pouring-out-of-self with Ferro all along the front of the stage on Saturday night, I was not so much taught any particular lesson as I was drawn into an atmosphere of at-stake-ness that I want to inform my everyday life.
In this kind of rock, things matter, which is why I have never been too interested in jokey/ironic rock. Even though
Hard rock festival or arena shows give provocative examples of thinking about popular music as a liturgical experience. Here are two videos of the Italian band Lacuna Coil performing "Fragments of Faith" in 2006 and 2007 in front of festival crowds. (This is meant to be cranked.)
Here you have an orchestrated communal experience that simultaneously lifts and plants (and, over time, changes) the assembled, presided over by figures of ritual power able to draw down the sacred through sound and gesture.
Many well-rehearsed elements work together: the lights, the physical stances, the exhortations, the evident strain, the crowd's peaceable, focused, physically expressive rapture. And there are the heightened liturgistic pleasures that the camera provides: close-ups of the vibrating guitar strings, the quick cuts between the two lead singers, timed to melodic or lyrical synchronicities, that heighten their co-presiding.
Ever since I attended my first concert, Billy Squier and Def Leppard in the early 80s in Kansas City, and especially after my experience of Woodstock '94, I have imaged liturgy and rock shows as close relatives. That does not mean that liturgies denominated as "religious" under the normative Christian forms that are influential today, like a formal liturgy or mass, should be seen as interchangeable with an arena rock show. As I tried to argue in an essay called "Liturgy in Media Culture" some ten years ago, and as I still hold, these sites of experience often seem to play different if overlapping functions in people's lives.
Tom Beaudoin
Hastings-on-Hudson, New York
I've found that the advantage of changing musical technologies as an adult is an ability to appreciate what is being lost and gained, and how the patterns of life get rearranged in the process. And because I anticipate that this will happen, I'm reluctant to make the change. Perhaps also because my bent toward life is more meditative and slow-turning rather than readily adaptable. The way I inhabit the rock world in particular and everyday life in general is colored by my taste for the monastic life. During a period in my life when I was more free to go away on retreats on a regular basis, I often chose Benedictine monasteries. The vow of stability speaks to something about finding what poet Mary Gordon describes as the call "announcing your place in the family of things," the consolation of consolations, a place in this world. (Christian rock association: remember this tune from Michael W. Smith? It deserves a separate entry here, and it shall have one.)
The Dionysian spirituality in which I have been schooled from Foucault and Certeau to Van Halen
to Lacuna Coil
has somehow found a resonance with the Benedictine zest for plantedness.
(And I mean more than the Benedictine often "planted" backstage at rock shows.)
Perhaps this particular way of holding Socratic atoposness in a through-line of releasement, that I call the house of dispossession, this is one reason that Ignatius Loyola and his more radical interpreters have been of interest to me over the last fourteen years in which I've been involved in Jesuit higher education.