Pages
Categories
Contributors
Recent Posts
Recent Comments
Recommended
Archives
October 2017
S
M
T
W
T
F
S
« Jan
1
2
3
4
5
6
7
8
9
10
11
12
13
14
15
16
17
18
19
20
21
22
23
24
25
26
27
28
29
30
31
Posted in: General by Mary McDonough on December 16, 2013
Like any new band, FiRock is anxiously awaiting the release of their first album. Luckily, they won't have to wait much longer because Time of Change will be out later this month. While there are several rock bands in the Middle East, what makes FiRock unique is their lead singer. Actually it's his day job that makes the band so unusual. Ahmet Tuzer is a third-generation imam. Imams lead Sunni Muslim worship services, serve as leaders of the religious community, and provide religious guidance. There are approximately 100,000 imams in Turkey today.
Here is the band's first official video of their song "Mevlaya Gel" ("Come to God"):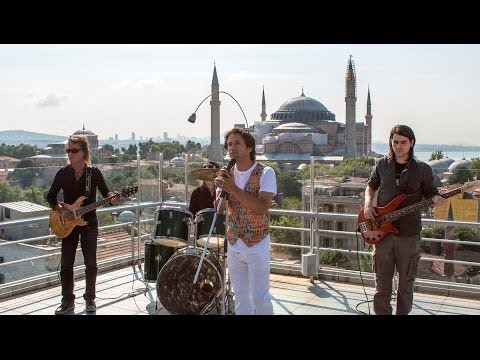 The problem is that imams, who are state employees, are also governed by a strict clerical code. So when Tuzer's band began to get some media attention, Turkey's Diyanet, or office of religious affairs, started an investigation to see if Tuzer's music activities are in line with Sunni religious values. Tuzer, hoping to establish a new music genre called Muslim rock, denies that he is doing anything wrong. In fact, he claims that he is simply trying to use his music to reach out to young people:
There are many old Islamic hymns and songs, but young people today don't listen to them. Our aim is to wrap these songs into rock, blues and psychedelic music, if necessary, to create a style that the young people like. Music is one of the ways to get closer to God. (WSJ, Dec.5, 2013, p. A14)
Tuzer's journey along the delicate path between religious doctrine and musical artistry reminds us once again of that hazy line between the sacred and the profane.
For more information on the rockin' imam, check out this NPR story about Tuzer.
Mary McDonough