Pages
Categories
Contributors
Recent Posts
Recent Comments
Recommended
Archives
Posted in: General by David Nantais on December 7, 2011
The Rock and Roll Hall of Fame in Cleveland, OH announced the 2012 class of inductees today.  Guns 'n Roses and the Red Hot Chili Peppers are among those artists being celebrated this year.  Every year when I hear who is being inducted, I am reminded of Eddie Trunk, host of "That Metal Show" on VH1 Classic, who is always flabbergasted by the choices.  "Are you F-ing kidding me?!" he shouts as he stares into the camera, looking like someone just ran over his beloved pet dog.  I can relate to his exasperation.  Many of my favorite bands may never be inducted.
A couple of years ago I was reflecting on the Rock Hall and a few paralells between the choices for that institution and the choices for the institution known as the Catholic sainthood.  Here is an excerpt from my book,
Rock-A My Soul: An Invitation to Rock Your Religion
about this very topic.  I think that, given recent posts about what constitutes rock music, this brief essay may spur some conversation on the R&T blog.
As you read this, someone at the Rock and Roll Hall of Fame Museum in Cleveland is very likely admiring Madonna's exhibit.  Does this bother anyone besides me?!  I have been accused on many occasions of being a "music snob" but, while I surely need to own up to my tendencies toward musical elitism, it seems to me that common sense dictates that inducting Madonna into a museum that celebrates rock and roll was a bad idea. (more…)
Posted in: General by Jennifer Otter on September 28, 2011
I was walking by yet another Iggy Pop ad yesterday. I think it is for car insurance. The billboards, like the TV spots, feature a haunted looking Pop, in a "conversation" with a puppet doppelganger of himself- a miniature twin who chides him for his poor choices in past coverage matters, telling him that he is wasting time.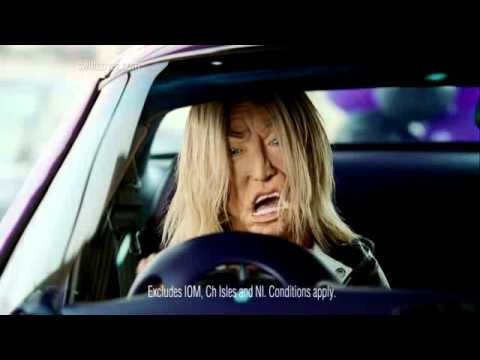 The ad is both perfect and the definition of horror. Perfect, as Pop once told Manchester luminary Tony Wilson that…"the ONLY REASON" he was allowing anyone to interview him was so he could get his "face on more screens…my name in more papers and in more print…and to expand my fame…also, to…increase my financial power."

I am totally understanding and supportive of musicians getting paid, spreading their talent. I do not believe in the proverbial "selling out."
It is almost frightening how Pop's 1977 interview foreshadows the now ghastly literal hollow figure he has become. It is said that Ian Curtis killed himself while listening to Pop's legendary album, "The Idiot," a seeming perfect title in countless way. How will this mythological piece of the Curtis legend hold up in light of the mocking Pop of late? Pop seems to be making fun of the rock persona, an idea that he helped create. I can not help but think that me, Curtis, anyone who has rocked out to "I Wanna Be Your Dog" was somehow had, believing in his "authenticness" while truly laboring under the agenda of his own admitted want for cash. Or simply is there not a market for ageing punker, in a media where the "27 Club" is a brand in itself.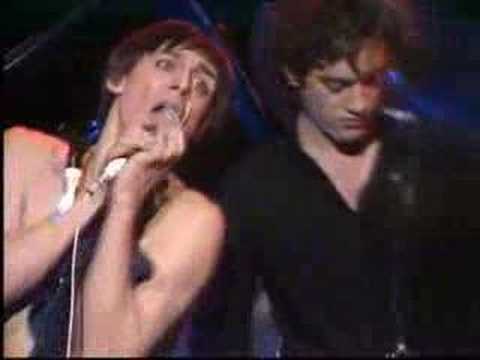 - Jennifer Otter