Pages
Categories
Contributors
Recent Posts
Recent Comments
Recommended
Archives
Posted in: General,Grace by Jeffrey Keuss on October 7, 2012
Every once and a while you may have had what NPR has termed a "driveway moment" – one of those moments when you hear something on the radio that grabs you so intensely that you have to sit in your driveway to listen till it's done.  It would be perhaps grandiose to say that sometimes a song on the radio is akin to a theophany but sometimes does God breaks into our world in the strangest ways and shakes us to attention.
This has been my experience with a new song by Seattle Hip Hop duo Macklemore and Ryan Lewis entitled "Same Love".  Over the past spring and summer I had been working on a series of reflections on the prophetic literature of the Old Testament.  As I worked through the various major and minor prophets, I saw as a continued thematic framed by three Hebrew words that summarize the prophetic call to action: to acknowledge the call to justice (mišpāṭ), to righteousness (ṣedāqâ), and  a continued plea to turn (hāpak) away from sin and fully face the God who formed us, nurtured us, and has sustained us through times of exile and oppression and well as joy, and who will continue to do so for generations to come.
What I heard in that driveway moment listening to Macklemore and Ryan Lewis' new single  "Same Love" brought those three prophetic themes to life in powerful and beautiful ways.
Macklemore and Ryan Lewis have had a number of big hits regionally here in the Pacific Northwest and a growing following in the Hip Hop community as they have slowly released a few singles and well-produced videos that have led to their debut full length release The Heist on October 9th, 2012.  The duo have been building a reputation for taking on challenging topics that sometimes gets overlooked in the Hip Hop genre.  Their earlier work was fairly standard fare – digging on women, running after cash – but with songs like "Wings" which takes on Nike and the dangerous consumerism of aggressive marketing to teens, Macklemore and Ryan Lewis found their prophetic voice.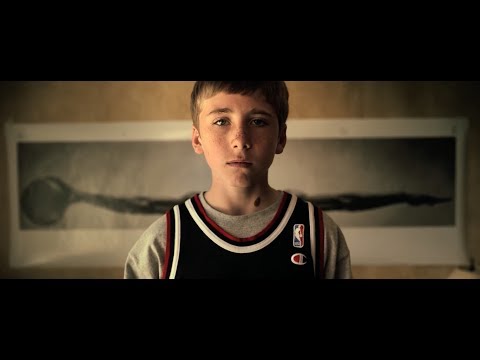 "Wings" has Macklemore remembering his youth as being framed by the siren call of consumer identity formation – the drive to get Air Jordans so that he could be "Just Like Mike".  Backed by a child choir in the end which sonically binds the themes to the Church both musically and lyrically, Macklemore calls out to the listener to consider the ways youth will kill each other just for a
One of the religious areas of Hip Hop which continues to rear its interesting head is the illuminati. Anyone doing any type of research in Hip Hop spirituality will eventually come across this topic and area of much needed study. It is a focus that has more theories, conspiracies, and "rabbit trails" than you can imagine and many are simply founded on hearsay. Still, one must not overlook some of the obvious connections to spiritual and religious nuances found in this area of spiritual studies within the Hip Hop matrix.
The term illuminati is rooted in "one being illuminated; eyes opened; to illuminate the soul. It was given to those who were able to see beyond the jargon, public discourse, and political verbiage to find a higher knowledge (It is also rooted in Third Eye Theology).The term illuminati was applied to Spanish heretics who stood up against the dominant forms of religion in the 16th century. Moreover, when you begin to a simple etymological search of the word, you find that much of the religious dimensions of the illuminati was in reaction to dominant forms of religions (e.g. Christianity, Muslims) who had abused their power and oppressed the people they allegedly served—this type of revolt against structured religion is a fundamental principle in post soul theology found in the Hip Hop community. Further, even within this movement, gender roles continue to dictate the landscape and men lead the overall mantras of this spiritual movement.
Much of the symbolism is rooted in Masonic imagery with a slight bend toward Rastafarian mysticism. The area I find interesting is that there is a side of it that promotes self-care, care for the earth, and knowledge of oneself—good in one sense. However, the growing part of the illuminati is the sect which asserts there is a "new world order," a conspiracy to take over the world, a secret society composed of artists, celebrities, politicians, and fortune 500 CEO's. While there is much speculation to the accuracy and truth of these accusations, as scholars of Hip Hop studies we cannot overlook the social significance of this socio-spiritual group—even if some of the spirituality is rooted in what some claim to be "satanic."
In the current project I am co-authoring with Dr. Deshonna Collier-Goubil titled The Hostile Gospel: Finding Religion in the Post Soul Theology of Hip Hop (Brill Academic 2012), the illuminati is a theme we are tackling and engaging with as we attempt to bring some meaning to Hip Hop spirituality. It is proving difficult to find some type of consensus with this movement and there are many questions remaining as to "who" is even a part of this secret society. One example is of course the allegations that Jay Z is part of the illuminati and that he was a "high official" in this movement. In several interviews, he denies all accusations and asserts that he is not a part of any secret society; very interesting to see his stance on this.
The video below is an interesting overview of the negative aspects of The Illuminati. The video attempts to reveal the "satanic" and / or "demonic" realm to the spirituality and supports this with visual, audio, and lyrical examples. While I still believe much more empirical evidence, exegeting of songs, and video/ lyrical analysis is needed to make an authoritative claim, the clip does present some facts for us to discuss. I post this not necessarily agreeing with their findings, but to begin the discussion of this spirituality and its religious dimensions; most of which is surrounded with secrecy and conspiracy theories.
One of the first Black cultural critics to take on Tupac's gospel message was Dr. Michael Eric Dyson. In his acclaimed book, Holler If You Hear Me: Searching for Tupac Shakur (2001), Dyson lays out an overview of Tupac's life within a theological edge and presents us with a critique of his life outside the media's discourse on "truth" regarding, especially, Black male performers—rappers in particular.
In the post soul context, a mature theology arises which engages the profane, the secular, and the sacred—an area frightening to those still etched and stooped in the hallways of simplistic and "milk" theological paradigms. This mature style of theological approach, while having many other voices such as Snoop Dogg, DMX, and Lauryn Hill, was one in which Tupac wrestled in almost daily. This type of theology creates space outside the traditional corridors of God searching; it opens up the door for those who do not "fit" an approved or established approach to being a spiritual person; it is the way for the nigga, the thug, and the 'hood rat to find God in a space God can meet them in.
In these clips, listen to the dialog Dyson has to offer in regards to Tupac and this mature theological approach. I find it fascinating to see just how complex both Tupac was and God is.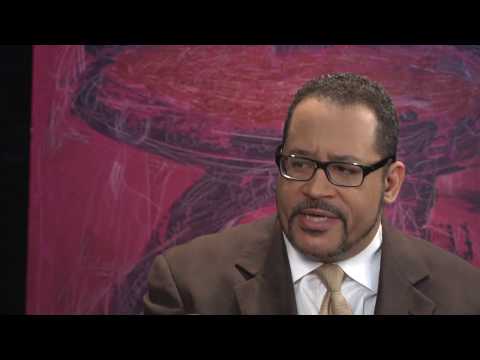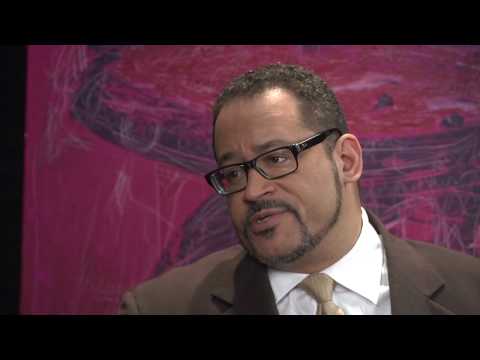 Tupac was a pioneering voice in the dialogue between theological matters in the 'hood and Hip Hop culture. Tupac became a lightning rod for those theological matters, both positive and negative. Tupac connected the profane to the sacred. Moreover, Tupac made religion, God, church, and community attainable for comprehension and understanding by the masses. I use the term theological message as Tupac's own interpretation of the scriptures, Jesus, salvation, and Heaven using his own contextual hermeneutic. Here, Tupac's spiritual message is centered more on both an idealistic and realistic message for living. A lot of Tupac's spirituality was shaped over his entire life; his theological understanding came during his formative years as a child through his early adulthood.
Tupac blurred the lines between the sacred and the profane and insisted you live there momentarily while he educated you on even more realities. James Cone, in his book The Spirituals & The Blues, describes a blurring of the sacred and profane with the musical genre of the blues. In Cone's edited chapter, The Blues: A Secular Spiritual, he states, "The blues depict the 'secular' dimension of black experience. They are the 'worldly' songs which tell us about love and sex, and about that other 'mule kickin in my stall'" (1992: 68). Further, he states, "The power of song in the struggle for black survival—that is what the spirituals and blues are all about" (1991: 1). While I would agree that the blues do depict much of the struggles and life of the Black experience, Tupac's music was not completely "secular" (i.e. devoid of God). Tupac's music presented a myriad of deeper theological understandings that could and did bring people closer to God. This "blurring" of lines, however, was certain and the debate whether Tupac was just a "popular" rap artist or an actual saint will continue to be debated.
Here are some of his thoughts on video—in his own words. Listen to his passion. Take in his earnest desire to actually do the right thing. More to come…