Pages
Categories
Contributors
Recent Posts
Recent Comments
Recommended
Archives
September 2017
S
M
T
W
T
F
S
« Jan
1
2
3
4
5
6
7
8
9
10
11
12
13
14
15
16
17
18
19
20
21
22
23
24
25
26
27
28
29
30
Some recent posts have gotten my mind thinking.  In particular, the posts by Tom Beaudoin and Maeve Heaney have raised the question of  interpretations that are not lyric-oriented, but are instead interested in thinking about the meaning of the music.  We get so used to thinking that the only aspect of a song that matters is the worded expressiveness, and we pass over the "material substrate" of the music itself.
For me, this raises a really interesting set of possibilities.  I think of Peter Gabriel, during his musique concrete phase in the early 80s (n.b. Melting Face and Security?), telling interviewers that he was trying to process primal screams through filters so that they became part of the texture of the songs–the sonic landscape. I think of Ween, Geza X, my beloved Brainiac, and the almost unlistenable moments of NEU!–each is pushing beyond the "meaning-content" of the lyrics to the point of using the voice as an instrument in itself.
Which makes me think about the points where voice and instrument are literally melded–autotune, vocoder, and talking guitar.  Let me take this backwards in three steps: the contemporary example, of course, is T-Pain.  But isn't he just using new technology to build on the ground laid by Roger and Zapp? And Roger was riffing with synthesizers, using technologies popularized by Peter Frampton and his guitar.  But in these examples, the "instrumentalized voice" is still capable of being examined for meaningful lyric content.
So what of the artists that used voices but refused to offer intelligible lyrics as content?  Dave Thomas of Pere Ubu once wrote that (more…)
Posted in: General by Christian Scharen on February 4, 2012
I love Kanye West. There. I've said it. You should know that up front as I begin this post anticipating the 2012 Grammy Awards next week. Kanye West is something of a Grammy award magnet, collecting 14 awards in a career that only began in earnest a decade ago.  West's seven Grammy nominations are the most received for any artist this year. Despite this success, West is a polarizing figure, not least because of his own controversial behavior. During a live telecast after Hurricane Katrina, he famously went off-script to say: "George Bush doesn't care about black people".  His public outbursts at awards shows have also hurt him, including most troubling when a drunken West upstaged Taylor Swift at the 2009 MTV Video Music Awards. Swift had just won her first award, and in the midst of her acceptance speech, West charged on stage, took the mic, and said, "Yo, Taylor, I'm really happy for you, I'ma let you finish, but Beyonce had one of the best videos of all time." West was removed and reaction was loud and negative. Many apologies followed, including a personal letter and a phone call to Swift, but the damage was done. West retreated from the public eye for nearly a year. I'll come back to this and connect it to his Grammy-nominated song, "All of the Lights," below but first a brief gesture to the reasons I have for loving West despite his obvious flaws. (I use West as a case study in my new book Broken Hallelujahs, if you'd like to see more of how I engage with his work.)
As a musician and artist, he has great vision and depth. He is—critics regularly admit—an amazing talent.  And I would add to that, his vision and depth regularly include moral and spiritual depth. An example: West made the most moving and powerful pop song rooted in Christian faith in the last decade–"Jesus Walks," from 2004's The College Dropout. The videos West made for "Jesus Walks" increase my admiration for what he is capable of musically, artistically and spiritually.  Of the three, I think the version directed by Chris Milk is most complex and compelling, offering a video parable of baptismal dying and rebirth. (Warning: this video is hosted on West's VEVO channel on YouTube and opens with a 30-second advertisement which when I checked was a very violent promo for a new Denzel Washington film)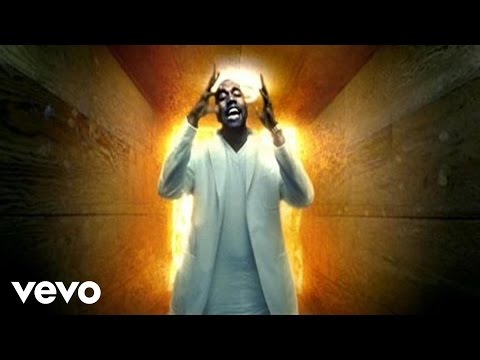 This year, West gained Grammy nominations both for his fifth studio album, My Beautiful Dark Twisted Fantasy, as well as a single from that album, "All of the Lights," and for a duo album with fellow Roc-a-Fella recording star Jay-Z titled, Watch the Throne, as well as a single from that album, "Otis." While this is too much here to discuss in a short blog post, "All of the Lights" provides another example, alongside "Jesus Walks," to show what is so compelling about West. While I think highly of this song, that doesn't mean I think highly of all the songs on the album, some of which are much more troubling, but that has been true on all his albums.
Here is an interesting article about a Fordham professor, Edgar Tyson, in the Graduate School of Social Service, who works on the therapeutic use of hip-hop with youth. As I read it, I thought that the parallels with how theology can engage hip-hop are obvious, starting from theology's traditional commitment to care of souls, which places it so often next to social work, therapy, education, medicine, and other such disciplines and professions focused on the well-being of the person and the world. As the theological discipline of pastoral care and counseling has so often shown in its engagements with psychology, whoever is interested in the good life is a potential friend to theology. In that vein, Prof. Tyson's work and the forthcoming book mentioned in the article, Therapeutic Uses of Rap and Hip-Hop (Routledge, 2011), may well be of interest to theologians.
Tom Beaudoin
Amsterdam, Netherlands
Pastor Troy is no stranger to controversy, yet, his song Vice Versa would make the faint at heart religious person faint; moreover, Pastor Troy's relentless questioning of who God is would get him spiritually lynched for even asking such questions. Yet, within all the seemingly blasphemous appearing lyrics, there is something deeper at work; a fundamental attempt to make God more accessible to humanity. For Pastor Troy, it is essential to question religion and the God it presents. You see, for many living in oppressed systems, it becomes extremely difficult to "believe" in anything when everything has failed you. Race also becomes a factor; if you see the face of oppression as being "White" and male, it stand to reason why someone like Pastor Troy would question, and at times even detest, a globally symbolic White image of God. Thus, Pastor Troy takes us on a journey which few are able to brave and engage with. A journey that asks the apparently obvious, yet enormously awkward question of: are we—meaning religious people—on the "right side" of Heaven & hell, what if God was flipped and the Devil simply got a bad rap?
The television show Supernatural toys with this question as well. Instead of painting a God who is all loving and all open, they show you one who is almost as bureaucratic as the politician and a devil who is sympathetic and one who only spoke up and questioned God; look what happened to him, the same can happen to you. So Pastor Troy is in good company when it comes to asking some of these socio-theological questions and challenging the religious structure that has labeled things moral and immoral—as the legendary comic Richard Pryor reminds us, "They've [meaning the system] been wrong about everything else, why would they be right now?". Is it something to agree with? That I cannot say, but I do know that it is something to contend with and the questioning is part of the spiritual journey I believe we are all on. Pastor Troy just takes it a step further and challenges the listener to not always believe everything that is placed in front of them from a hegemonic system and social structure who has continually lied (A post soul mantra indeed).
Check out the lyrics here. And check out the song below…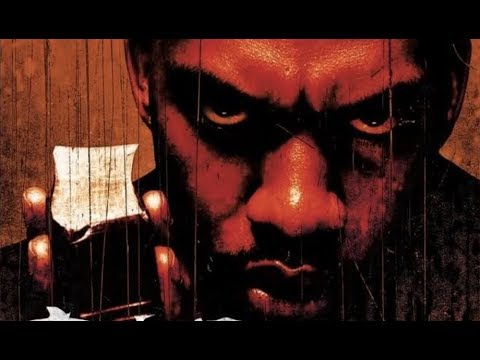 Been thinking about canon + appropriation again.  On canon, there's the recent news of De La Soul's 3 Feet High and Rising being added to the National Recording Registry at the Library of Congress.  It's only the second hip hop LP and the fourth hip hop recording to make it onto the list.  Criteria for the NRR include cultural significance and general excellence, plus the piece must be at least 10 years old.  So in pop culture, that's at least one test of staying power.
httpv://www.youtube.com/watch?v=Mh2_GOPGKBs
The other bit is about appropriation as imperialism and theft, as evidenced by these ongoing tiffs between Diplo and the artists he samples.  There are the questions of who gets credit vs. who really benefits.
I wonder about that tension between hewing to tradition vs. pushing forward to the new.  At the risk of being simplistic, it's as if theology is all "slow twitch" and pop culture "fast twitch."  Does theology tend toward the former + pop culture to the latter?  Does theology lack enough of the right "twitch fibers" to keep up with quickly evolving postmodernities?  And likewise with pop culture:  might it also tend toward historical/cultural amnesia, except for what it can sample– and steal?
Rachel Bundang
NYC
[Photo: TELLUSTools. 2001. Double-LP. Composition: 12 1/4 x 24 5/8″ (31.1 x 62.5 cm). The Museum of Modern Art Library, New York. Gift of Harvestworks. Cover Art by Christian Marclay. Produced by Carol Parkinson, Harvestworks. Image courtesy Kanji Ishii.]
I spent last Saturday afternoon at MoMA, checking out the new exhibit Looking at Music 3.0, which explores the connections between music and contemporary art.Previous portions of the exhibit were shown in 2008 and 2009 respectively. This third segment focuses on New York in the 1980s and 1990s and encompasses everything from street art to hip-hop and graffiti, underground mixtapes to Riot Grrrl zines, Eric B & Rakim to Fischerspooner, Sonic Youth to Wu-Tang, and of course the birth of MTV.
Much of the hip-hop history would not be new to an engaged listener, but the cross-genre collaborations and the juxtapositions between the sonic and the material dimensions of the culture were certainly thought-provoking when regarded with a more anthropological and religious eye. What we hear connects with what we see and touch, and even what we smell and taste. It reminded me of a friend's story of her recent experience going to Lil Wayne's concert at the Nassau Coliseum in that the security check and a certain herbal odor that lingered on her clothes were, for her, among the markers of the pilgrimage just as much as any ticket stub or cell phone photo.
One of the threads that I see persisting in the production of music is the DIY aesthetic (as with the audiocassette or the zine, treated like relics or fetish objects in their own right), combined with interactivity via computer culture and accentuated by the subsequent fragmentation of the music landscape and the move from studio to home recordings. This has its parallel too in music videos' move from performance art (Diamanda Galas is certainly an eyeful) to MTV to YouTube.
A second thread is the ongoing conversation about appropriation, sampling, and remixing. Whether in theological thought (such as Sharon Welch's use of African-American women's literature in her ethics) or the many uses of a hook (such as the classic example of Kraftwerk's "Trans-Europe Express" forming part of the DNA inAfrika Bambataa's "Planet Rock"), when is the use of another's work legitimate borrowing to pay homage or to create something new vs. being outright theft? (Bonus: to carry this to the present, check out jazz pianist and 2010 MacArthur genius Jason Moran's deft + muscular cover of "Planet Rock".)
A third is about canon. I found myself wondering about who conceived of the exhibit. Barbara London has been a longtime curator of media and performance art at MoMA, so these works felt privileged in this exhibition. Very few would argue with the inclusion of A Tribe Called Quest or Laurie Anderson in the lineup. But if the aural had been given preference, what different music might have been chosen, and what different artworks might have instead been highlighted as classic, transitional, even pivotal or transformational?