Pages
Categories
Contributors
Recent Posts
Recent Comments
Recommended
Archives
Prof. (Fr.) David Tracy, emeritus at the University of Chicago, has been very influential in my theological education. I read his work as a graduate student, and took a seminar with him on religion and postmodernism, and attended his course on God, when he taught at Harvard Divinity School around 1997. And then kept on reading him.
I was drawn into the rockabilly mineshafts of his theology, which was so much about theological warrants for methodological clarification (though not only that — he did propose a christology in The Analogical Imagination that few explicitly later took up). He seemed like the kind of intellectual astronaut who could find ways to appreciate a mandala of divergent viewpoints on the most important questions in theological research: on God, on the world, on the nature of human existence. His texts, in their rococo experimental constant hang-with-me-in-this-tangentness, which somehow comes across as an orchestral-sounding "I meant to do that," are still among my favorites in all contemporary theology.
I have been deeply influenced by his argument for religion as "limit-language" reflecting "limit-experience" in his early book Blessed Rage for Order. Here is Tracy in 1999 talking about these ideas: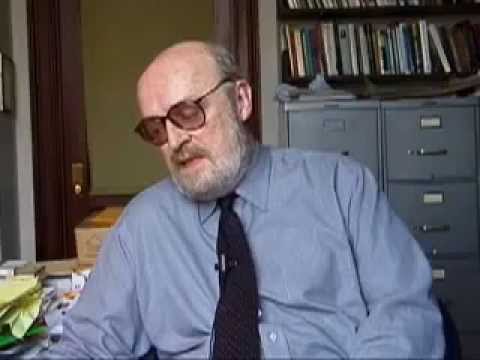 I have been as profoundly shaped by his arguments about God, beginning with the fundamental character of incomprehensibility and hiddenness as ways of characterizing God. Here is Tracy in the same interview series talking about God: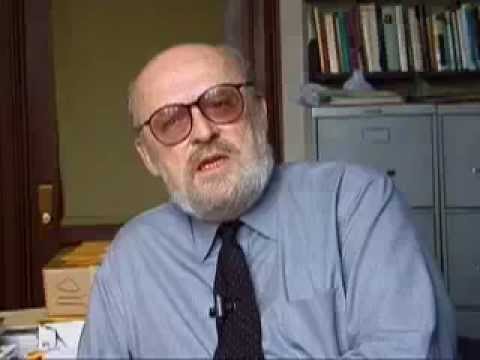 Much of my interest in the limit-character of rock culture as a religious phenomenon, and of its incomprehensible and justice-oriented character as reflective of divinity, are indebted to Tracy (who in all of his work, so far as I know, has mentioned rock and roll
Now in my eleventh year of teaching theology (and eighteenth year of courtship with it since I started graduate school), I find myself searching again and again for basic concepts that are sufficiently rich to hold a range of meanings, simultaneously concrete and evocative, when I teach (or write) theology. One of the concepts on which I have settled for several years is the notion of "strangeness," which I try to present theologically. The spark was reading Michel Foucault's citation of a poem by Rene Char ("Partage Formel").
The line that Foucault excerpted from Char lightninged through me and has never quit its ricochet: "A new mystery sings in your bones / develop your legitimate strangeness."
In this line, several strands seemed to come together for me: a possible "nonreligious interpretation" (Dietrich Bonhoeffer) of the gospel, especially "mysterion / mystery" as "strangeness"; an acknowledgement of the ethical call of the other as "the stranger" (Emmanuel Levinas); a consent to meeting that profound category for experience and thought in modernity, "the uncanny" — or the strange (David Tracy). No doubt, too, I had my own personal reasons for welcoming this line as a stranger of uncanny mystery.
Moreover, I thought that Char's verse, as extracted by Foucault, could be used theologically in a way that furthered Christianity as a "secret discipline." I have discussed that notion elsewhere on this blog, such as in a post on Katell Keineg here. I have glossed "secret discipline" as "holding in abeyance the holy things one truly believes are at stake for the sake of not offering them for cheap profanation." "Legitimate strangeness" seems to both open onto holy matters and yet to hold them with appropriate discretion.
And so it was that I came across this song by The Waterboys titled "Strange Boat."
See if it does not conjure up for you some ideas, feelings or references that pitch you forward into some
I am very late to this video party, but by reading the year-end New York Times account of memorable phrases in the USA from 2010, I came across this one: "double rainbow." Did I miss something? It turns out I missed, in a theological and also in a mystical sense, everything. For the "double rainbow" in question is a remarkable video made by a man who lives in Yosemite and was overwhelmed by a rainbow that he saw outside his house.
This clip, which attracted many millions of views, has attracted a fair number of makers-of-fun, skeptics, and killjoys. But color me utterly captivated. If we take it as what it presents itself, as a man overwhelmed by a rainbow, nay not even a single rainbow, but something I had never even considered possible to observe, a double rainbow, then this guy seems to be having something close to what many of our religious traditions would call a mystical experience. How could I have missed it — especially teaching undergraduates this semester? Why did they keep this pearl of great price buried? Take a look for yourself, and notice the variety of ways in which he allows himself to be overwhelmed by the suchness of the rainbows having residence not only in his landscape, but in his world, in his existence, his feeling of presence-to these rainbows. It is enough to remind one of the famous phenomenologist of religion, Mircea Eliade, for whom the encounter with "this rock, this tree, this city, this mountain" — in the words of Eliade's friendly interpreter, theologian David Tracy (in Dialogue with the Other, page 66) — are elected by the sacred to disclose "the sacred time of the origins of the cosmos." We are in the presence of a "disclosure of power," argues Tracy (in one of the remaining modes of Catholic experience and argument which I can defend and with which I — and clearly many others — can associate myself and ourselves). Here is the now-famous video:
And when this fellow, "Bear" Vasquez, whose mystical experience became a media event, appeared on the Jimmy Kimmel show, he started off winningly, with humor and a rare public relativization of sexual and drug experience in favor of a nature mysticism:
But while as R&T readers know, I have a wide latitude for the theological calibration of profane experience,
During the 1980s in North America there developed a kind of theology called "public theology," in which public concerns (as in: civil society, often through sociological or political-science type lenses) were made central foci for theological analysis. Sometimes this meant having a social "problem" or "issue" occasion a theological reflection that was to arc back toward deeper reflection or reflective action in public… and sometimes this meant seeing the theological process itself as a public process, in which whatever the terms of the theological argument (God, church, justice), those terms needed to be publicly explainable if not justifiable. There were several rationales for this approach: Christianity is a social phenomenon, its spirit lends it to public interventions, and its claims to truth are in principle public claims in the sense that they involve assertions about phenomena (God, church, justice) that are by definition not private. There was also a third way of defining public theology: that theology which was written for a general educated audience. For myself and many others, publicness in theology was quite strongly and persuasively associated with the work of the Catholic theologian David Tracy (although less so in the third "generally accessible" sense, although Tracy has effectively used the genre of the interview for these purposes, a genre oddly underused in theology as compared with contemporary philosophy).
These ideas about a public theology are still to be found with a certain influence on the contemporary theological scene, especially among those who were trained in the mid-1970s through the early 1990s. The postmodernisms that questioned the privileging of the rational dynamics of theological discourse, and the postcolonialisms that foregrounded the cultural specificity and political history of theological discourse, have hit public theology pretty hard. The term seems much less in use now than it was, say, fifteen years ago. If anything, the new political theologies have arisen to take up the spaces public theologies wanted to occupy.
But just when you wondered if public theology was running out of gas, here's U2, who have developed perhaps the most influential, long-running, and global public theology — ever. This occurred to me when reading of an upcoming academic conference on U2, and when reading a review of U2′s recent concert at Giants Stadium in New Jersey. The conference, coming up this weekend, is called "U2: The Hype and the Feedback," and is happening in Durham, North Carolina, at North Carolina Central University. A look through the program reveals an impressive diversity of religious engagements with the band, its music, its fans, its culture. It is impossible to find another rock band whose culture inspires such a panoply of religious interrogation. It is worth appreciating how much theological research rock culture can inspire. (And, if it needs to be said, this research does not only leave itself in the deep but narrow well of fandom, but often rises back up to carry its results into other more mainstream theological conversations.) The review, by Jon Pareles in the New York Times, should give any theologian pause. In just a few hundred words, with no jargon, and with reference to a public event in public terms, Pareles well describes how this concert held together rollicking festivity and spiritual seriousness in a way not only unsurpassed but almost eerily, even liturgically, consistent for this band.
I write this knowing that U2 has become an almost too-convenient reference for those who want to show their worldly spirituality, and that many of the early fans are no longer on board with the new directions, and that some theologians cannot stomach what they learn of the band's lyrics, politics, or concerts. Still, I find U2′s power as public theologians to be utterly undeniable, and lately sense the real privilege of having been able to have their music as a traveling companion for the last quarter century. Public theology in the academy may be on the wane, but in concert, it is stronger than ever.
Tom Beaudoin
Hastings-on-Hudson, New York