Pages
Categories
Contributors
Recent Posts
Recent Comments
Recommended
Archives
September 2017
S
M
T
W
T
F
S
« Jan
1
2
3
4
5
6
7
8
9
10
11
12
13
14
15
16
17
18
19
20
21
22
23
24
25
26
27
28
29
30
Recently, music critic Jon Caramanica wrote a typically thoughtful review of the band Liturgy and their performance at the Knitting Factory in Brooklyn in early June. In his review in the New York Times, Caramanica calls Liturgy's latest album, "Aesthetica," a "formidable, explosive, challenging record and one of the year's most bracing." He also nods to the intellectual halo around the music provided by Liturgy's singer and guitarist, Hunter Hunt-Hendrix, in Hendrix's advocacy of a "Transcendental Black Metal," in which nihilism becomes spiritual affirmation. (Michael Iafrate has written about Liturgy at R&T here.) Hunt-Hendrix has come in for some criticism of his attempt to stage a band with such Big Ideas, and he recently responded here.
Here is Liturgy playing South by Southwest a few months ago: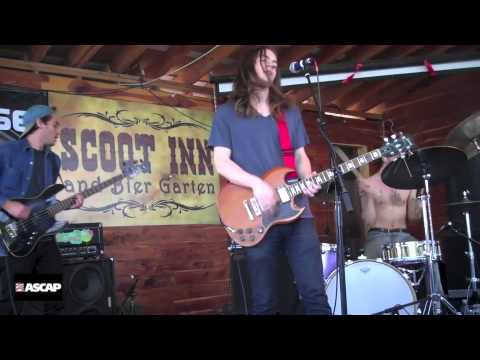 This all seems to me to parallel debates about Nietzsche's corpus over the last few decades, with theologians taking sides on whether Nietzsche's philosophy is in fact a nihilism, and whether it is nihilism or pseudo-nihilism, if it is the kind of philosophical experience that opens onto theology or spirituality, or closes it off. For myself, philosopher-historian Michel de Certeau's essay "White Ecstasy" has been a helpful way to think creatively in a theological register beyond the nihilism/anti-nihilism tarpit. Certeau describes in terms that would count as nihilistic the advent of revelation, an "ecstasy that
My lack of posts the past week has to do with winding down the end of the term here at Fordham. Classes are now concluded, and I am left only with papers to mark, spring courses to plan, and a bit of research and writing to accomplish before we head back in mid-January. I am back in the mood for R&T posts.
And what a time to re-engage! I read in this morning's New York Times a report by Ben Ratliff of a conference here in NYC over the weekend that I wish I had known about in advance, an academic-musical gathering focused on 'black metal', and from the looks of it, there was some theologically interesting material presented. It had the delicious name "Hideous Gnosis," and was a mix of academics and musicians (and no doubt musician-academics and academic-musicians) who gathered to explore the intellectual heft of that typically dour and nature-mystical genre called 'black metal', with (so it seems) a particular focus on the religio-philosophical atmosphere, significance, and implications of the music.
Indeed, as Ratliff suggests, "Despite what black-metal musicians might proclaim[,] their work is basically philosophy. It is theoretical, a grid for looking at life, with ancient roots. It could use a critical apparatus, and though the afternoon's many citings of Continental philosophers like Lacan, Derrida and Bataille might have seemed ludicrously distant to the practice of black metal, such writings relate to the subgenre's big subjects: death and time."
This is an interesting way to construe the relation that academic philosophy (of religion, or for that matter, philosophical theology) might have to music (raising questions about what is meant by philosophy as theory and whether black metal already has a critical apparatus within it, not to mention why the Continental tradition — and all three figures mentioned are implicated in varying degrees in the "religious turn" in Continental thought — seems such a good match for this music), but clearly I need to read the papers to get more details. The program and more can be found at the Black Metal Theory site.
httpv://www.youtube.com/watch?v=Y9WRAykrzNQ
For what it's worth, I have never found this form of music personally compelling, though I have been fascinated by the lyrics, the theatrics, the fan culture. And despite my attempt to foster a thoroughgoing curiosity about rock culture, a curiosity that sometimes must be sustained in face of what can appear banal, demeaning, and at the limit dangerous (the same could be said of much of Christian theological culture), I confess a deep discomfort and aversion to some of black metal's symbolic world, such as women on crosses during live shows (as in Gorgoroth live, here). I say this not only as a theologian, but also as the father of a young girl. I am open to learning how musicians and fans make sense of this, but will need to be convinced that this is something other than a new stage in the history of rock's misogyny.
Here at Rock and Theology, we have not engaged 'black metal' (does the very term need a racial exploration and critique?); it would be good to do so.
Tom Beaudoin
New York City, New York, United States