Pages
Categories
Contributors
Recent Posts
Recent Comments
Recommended
Archives
October 2017
S
M
T
W
T
F
S
« Jan
1
2
3
4
5
6
7
8
9
10
11
12
13
14
15
16
17
18
19
20
21
22
23
24
25
26
27
28
29
30
31
Over two thousand Twitter followers have responded already to this picture. Stay curious about where religion goes in "secular" culture.
I've written about Ms. Morissette several times at R&T, including here.
This is the Alanis who gave us the religious/anti-religious "Baba," in one of my favorite performances: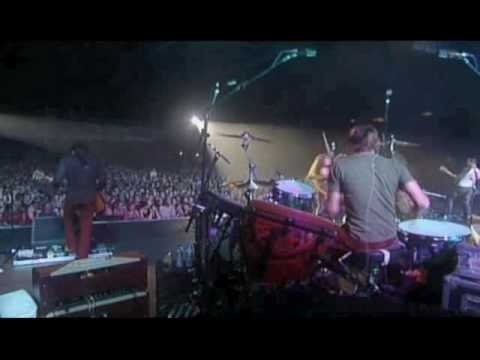 Here is a more recent acoustic version:
TB
Last night in my class at Fordham on "Pastoral Planning," a class about planning and evaluation practices for religious communities, we read and discussed Mark Lau Branson's book Memories, Hopes, and Conversations: Appreciative Inquiry and Congregational Change (Alban, 2004).
Branson, borrowing from business world planning theory called "appreciative inquiry," argues that churches should not orient their planning around solving problems but around reaching for a new future emboldened by grateful remembering about what has given life in this community. The planning energy then gets centered around what people have received from the community, and how they might continue to do so in new ways, rather than what is going wrong. In part this is just a shift of emphasis from fixing the negative to deepening the positive, but in part this is a really different cast of mind about how to take the temperature of a religious community. Branson finds in the Psalms and in the Christian scriptural letters of Paul the warrants for the priority of gratitude and thanksgiving before lament and criticism.
(Branson does something interesting with Paul's letter to the Philippians, where early on a series of "if" questions is posed or implied: "If there is any encouragement… consolation… sharing…" etc. Branson suggests that with the "if" explicit or implied, Paul means to ask his readers to search their memories for whether and how these experience might be true for them. I appreciated the attention of the rhetorical character of Paul's letter-writing and Branson's creative relating of it to communal decision-making, allowing contemporary communities to ask: Have we been this way? Have we (more…)
There was a fairly long moment (as pop culture moments go) in the mid-1990s that — across a good number of musical-cultural differences — Alanis Morissette was "cool." I learned about her music through hearing her song "You Oughta Know" everywhere, seeing the video on MTV multiple times,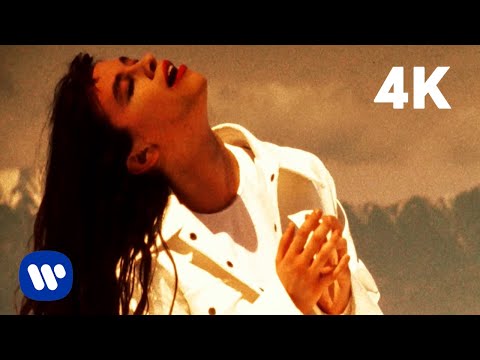 and purchasing her Jagged Little Pill CD at a CD store near The Tasty in Harvard Square (Cambridge, MA) and playing it constantly. I thought that every song on that record was a beautifully crafted work of pop revelation. As I listened to her interviews, I sometimes disagreed with the way that I thought she melted "new age" psychology into religion, but I also respected and was intrigued by the earnest and searching quality of her attempts to put the pieces of her life, faith, belief together… and to risk that searching in public.
By the late 1990s, the zeitgeist had moved on to other artists, but like hundreds of thousands of other fans, I continued to follow her music and, when I could, her life and interviews. I frequently found songs that invited me into reflective states occasioned by a reflective, regretful, celebratory, or uncertain lyric. Not all her music of the 2000s caught my attention; I wished she had kept the rock aesthetic and bombast that drove "You Oughta Know" and what I considered some of her other strong songs, like "21 Things I Want in a Lover," "Uninvited," or "Baba."
I have noticed that Morissette describes herself Holy mother of God!! Have you seen her perform "Baba" live? Check out this performance from a decade ago that opens with scenes of her backstage with her band:
Morissette has described herself as "post-Catholic." She has talked about her transformative travels to India. She speaks openly about the Dalai Lama, and acknowledges her interest in Buddhism, Christianity, and other religions, as well as the debt she owes to her Catholic upbringing for how she is moved by the excellences of ritual. She speaks frequently about therapy and healing (more…)
I recently posted on ways that I think theologically about the body in musical performance. Here are a couple of videos to illustrate what I mean.
Steve Vai, "Building the Church"
httpv://www.youtube.com/watch?v=vv5UUEHfOXU
In this clip, among other bodily wherewithals, you will see involuntary knee-lifts, tensely gritted teeth, excessively squinting eyes, mouth wordlessly agape and head tilted back, and pinky finger guiding the rest of the hand as a ballast while rarely touching the fretboard. Each of these, and dozens more moments, can signal to a fan the 'yes' to a life-giving more toward which one is led through the music, through the body.
Alanis Morissette, "Baba"
httpv://www.youtube.com/watch?v=DxI64f8o02Y
Here, we have Morissette's loose-swinging dangling deadweight arm, shoulder shake-turns, extempore finger-shapes, the backward-stepping prowl, the head-opening-enunciation-as-if-pulled-backward-from-behind — not to mention her band exuding their own somatic shapes at every turn in the music.
Musical bodies and fans' histories meet in moments that, in their accumulation, can add up to a genuine arc in a spiritual life, built largely and sometimes entirely on what we so easily call "secular music."
Tommy Beaudoin, Hastings-on-Hudson, New York
In today's New York Times, David Belcher has this interesting article discussing Patty Griffin's new album titled "Downtown Church." Apparently the album focuses on renditions of gospel from the 1950s and '60s, music that was the very bread of life for so many, and was foundational for rock and roll. Griffin has this to say about singing this old-time gospel music: "I grew up Catholic, so I have these defenses about listening to anything with too much religiosity; some of the lyrics didn't sit well in my mouth." (She goes on to add that "One of my beefs is the patriarchal setup. Having the he, he, he, God, God, God, king, king, king stuff was hard for me.")
It seems like the "Catholic" line was meant to correlate to Griffin's avowed religious "defenses," and not the sensitivity to patriarchal theology. But there can be little doubt that growing up Catholic gave her plenty of opportunities to learn in painful detail about what she so helpfully calls "the patriarchal setup."
httpv://www.youtube.com/watch?v=kzKUyE_W7Rs
Why it is that so many Catholics are so reticent to get too specific about their faith and to feel "too religious" is one of the more interesting unanswered questions from a practical-theological perspective. Two provocative popular explorations of this in the last few years have been provided in the U.S. Jesuit magazine America, one by Martin Pable, called "Why Don't Catholics Share Their Faith?" is here. The other, by David Nantais, is called "What Would Jesus Listen To?" and can be found here.
While there are no doubt many reasons that many (but by no means all) Catholic Christians tend not to feel as comfortable expressing or publicly indulging explicit religiousness as some Protestant and evangelical Christians (and even this would have to be further specified racially and ethnically in order to really get at whether this defensiveness is correlated to Catholics of a certain social class, ethnicity or some other factor), the generalization does, in my experience, bear some truth.
And this is precisely one of the things I appreciate about Catholic Christianity, the way it can leave room for the faith or unfaith of others without getting its theological feathers ruffled. Think about the notable and frequent intensity of religious indirection in some "secular" musicians with a Catholic background: Madonna, Springsteen, Alanis Morrisette, just to name three to start.
(By the way, Griffin calls herself a "lapsed Catholic" in the video above. Morrissette has called herself "post-Catholic." The very invention of these kind of terms, which signal a kind of continual negotiation with Catholicism, and the slow invention of a new way of living with Catholicism (including beyond but still in relation to it), reminds me of the secular Catholicism I've tried to outline on this blog.)
There is a kind of religious indirection or defensiveness among Catholics born no doubt of lack of awareness or confidence about one's (ir)religiousness, and those who labor in youth and young adult ministry work often with a titanic creativity and persistence in face of this. But much less acknowledged is a kind of religious indirection or defensiveness born, however unaware, of a deeper sense about modesty in face of mystery. That's one quite interesting side of Ms. Griffin's forthright comment.
Tom Beaudoin
Hastings-on-Hudson, New York, United States
A good number of commentators will tell you that the popular-cultural practices of "secular life" must be opposed because they represent, tout court, the "culture of death." One has to deal in particular with this kind of judgmentalism in my own Catholic circles. A good way to deal with it is: calmly, asking for explanations, distinctions, definitions, and contexts. Thankfully, I find that most thinking Christians cultivate more careful registers for learning from their experience and sifting out how they fit into (or not) their larger cultural contexts. And not just thinking Christians, of course. If one spends any time on the rock circuit, one meets any number of seekers, wayfarers, journeywomen and journeymen, half-Christians, half-Buddhists, half-agnostics, half-atheists, as well as full-on Jews, Christians, Wiccans, and more.
httpv://www.youtube.com/watch?v=vyDnrsv88Rc
Spending time in secular music cultures, especially performance and fan cultures, like club scenes and online communities, can be a "sampler" of religious-spiritual identities on offer in the USA and globally today; but it can also become more: a gentle and ongoing "pressure" on faith identity that keeps people open, curious, and wondering. Popular music cultures, and more specifically the rock cultures with which I am most familiar, have ways of letting people be that are not reducible to "relativism" (that new religious slur of choice among many Christians, and Catholics in particular, today).
Christians are not used to thinking that they need tonics for their own tradition, but as Charles Taylor (among many who know the history of Christianity) argues in A Secular Age (Belknap/Harvard University Press, 2007), there is a "long-standing obsession in Latin Christendom to nail down with ultimate, unattainable and finally self-destructive precision the bases of final, unchallengeable, inerrant authority, be it in a certain form of Papal decision, or a literal reading of the Bible" (p. 512).
Thinking more about the Sinead O'Connor posts below made me think about how, like O'Connor, other women in rock have crafted songs with litanies of "Thank You."
It is a commonplace in sacramental or liturgical theology to be "reminded" that "eucharist" means — "literally," it is always said — "giving thanks." Sacramental and liturgical theologies have in the main not yet taken the anthropological turn that would allow them to wonder what "eucharist" means — even "literally" — for the people who experience actual eucharists, which are typically far from unalloyed gratitude; or the genealogical turn that would allow them to wonder what kind of people can be expected to experience what kind of gratitude during the Eucharist. And as a result, I am interested in new takes on gratitude, to get new lessons on what might be involved.
And it is here that O'Connor's "Thank You" can be paired with at least two others: Alanis Morissette's "Thank U," and Natalie Merchant's "Kind and Generous."
Among much else, note the litanies:
Morissette: "Thank you India / thank you terror / thank you disillusionment / thank you frailty / thank you consequence / thank you, thank you silence"
httpv://www.youtube.com/watch?v=afk_CRHt4fQ
Merchant: "I want to thank you, thank you…"
httpv://www.youtube.com/watch?v=A89kgQK3pfU
O'Connor: "Thank you for breaking my heart, thank you for tearing it apart, now I've a strong, strong heart / Thank you for breaking my heart"
httpv://www.youtube.com/watch?v=mj_xKA5C2vU
So — many teachers on eucharist.
Tom Beaudoin
Hastings-on-Hudson, New York
httpv://youtube.com/watch?v=tGfEo2InrOk