Pages
Categories
Contributors
Recent Posts
Recent Comments
Recommended
Archives
Students of popular music and theology learn two things quickly: first, that religion, faith and spirituality have had a lot to do with the origins and ongoing vitality of rock and roll; second, that rock and roll has sometimes had critical, negative, dismissive and otherwise derogatory things to say about religion, faith and spirituality. I think that both aspects of this relationship are important for grasping popular music and theology in some depth.
This thought came to me today after I did an interview for a news organization writing a story on the latest round of conflicts between U.S. Catholic bishops and those who disagree with them about Catholicism's public stances on contraception, religious freedom, and Catholicism itself. The interview focused on my interpretation of an ad by the Freedom From Religion Foundation strongly criticizing the Catholic Church and inviting Catholics to leave.
During and after the interview, I thought about how understandably difficult it can be for religions and religious people to hear criticism, especially blunt criticism, of what is held dear. I know what it is like to react defensively and dismissively when it feels like someone is trying to pull the rug I know and love out from under me. This is especially true if the very way that criticism is communicated contradicts "appropriate" forms of address.
All of this put me in mind of the song "Judith," by A Perfect Circle.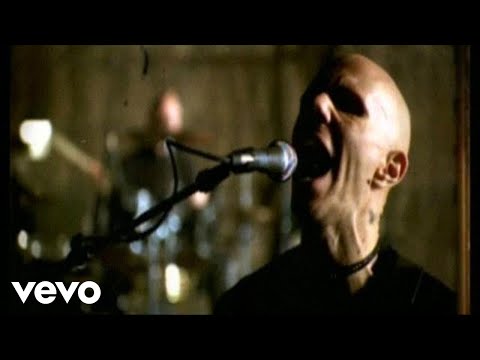 It is probably very hard not to hear this song as a blunt attack on Christianity. Here are the lyrics as taken from the Perfect Circle website, and I've added a few in brackets that are sung but not listed here:
As I was reading Michael Winerip's article this morning in the New York Times, titled "Teenagers Speak Up for Lack of Faith," on the rise of atheist (and agnostic) clubs in U.S. high schools, I was drawing parallels to the secular music scenes with which I am familiar.
As I mentioned here recently, it has been my perception, confirmed from time to time by studies, that rock and roll musicians, and a good number of fans of popular music, take music as their religion or spirituality, or at least as a substantial part of it. Especially in rock cultures, this frequently means an agnosticism or atheism regarding what is taken to be traditional religious belief. (For example, see the Geddy Lee interview to which I recently linked.)
Winerip's article mentions how there is a new legal space in U.S. high school life for atheist clubs, and in secular music culture the cultivation of music as its own spiritual, religious or quasi-religious "end" is widespread and the subject of much popular culture research. When these habitations between faith and music, whether religiously "orthodox" or atheistically "secular" or some other configuration, are the best that people can do at a given point in their lives, I encourage it intellectually, based on my theological sense for an ineffable yes to life calling everything forward.
But at the same time, I want to say to the newly-confident secular atheist clubs, whether in school or in music, that commitment to secularity itself, as freedom from religion, is not a get-out-of-jail-free-card. As philosopher of religion Talal Asad among others have argued in a series of important works, secular culture in the West has its own history and interlocking relation with religion, and arises in tandem with — and frequently serves — the power of modern states. This does not mean therefore that religious people "win". Only that there seems to be no religious or