Pages
Categories
Contributors
Recent Posts
Recent Comments
Recommended
Archives
I am a fan of A Band Called Pain, the San Francisco Bay Area hard rock act. They are a spry, assertive, tight ensemble with a knack for writing memorable hooks while stomping confidently through the neighborhoods of rock-metal-pop badassery. They are also that rare contemporary art form, an African-American rock band. They are a band that, based on talent alone, deserves to be much better known than they are.
Here they are performing "Swallow":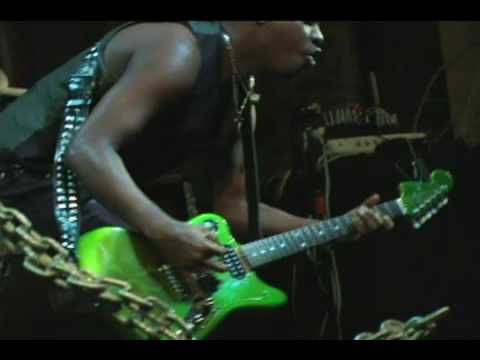 Recently, I watched their homemade "documentary" ("A Band Called Pain: Behind the Pain") and learned some more about the backgrounds of these excellent musicians. Given the racial divisions still operative in popular music, and the racist history of rock and roll, it is interesting to hear snippets of their stories about their interest in the genre. It is worth remembering that without that racist history, black rock bands (or multiracial bands) would be much more the norm today, instead of the exception. In the United States, anyway, rock and roll has never not been racially invested music, wittingly or unwittingly, even when it sets out to complicate or displace raciality (by which I mean the ongoing authority of race as a determining factor of identity) in popular music.
Part one of the documentary (viewer discretion advised) is here: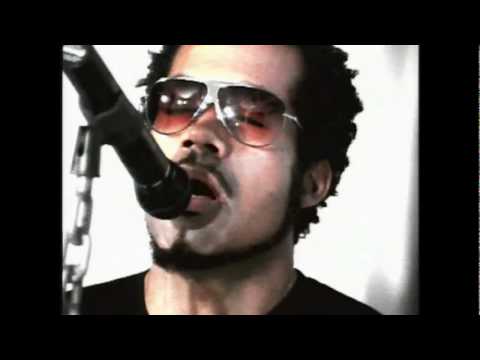 part two is here, part three is here, and part four is here.
Thinking about my experience as a white musician, in dialogue with these videos, I was aware of how rarely race has come up as an explicit factor in what I can and cannot do as a musician, compared to the members of A Band Called Pain. This is not, of course, because my own musicianship has not been steeped in racialized history and practices, but because I have had the benefit (and in a different way, the disadvantage) of not having had race called to my attention in creating, recording, distributing, and performing music. That said, neither rock and roll nor life are reducible to a few licks, to sound bites, and this documentary gives
One of the reasons I dig the song "Holy" from A Band Called Pain is its theological fireworkiness without being pedantic or predictable. And also that its psychagogic properties are directly proportional to the volume at which the tune is cranked.
The song seems to speak many wishes at once, and all of them are theological materials. It sings for a healing that uses religious language ("take me to the river"), but who is the addressee? God, a lover, drugs or alcohol, the "midnight sky"? Listen to the verses and imagine different personae there.
Then at the bridge there is the meditative chant, "I don't wanna meet your maker," which only thickens the complexity of the address: is that chant a fear of death, evil — or God?
Through it all recurs the cry to "Make me holy / Teach me, show me."
I do — and I don't — "wanna meet your maker," the song seems to say.
Fear and love of What May Lie Beyond (or, "God") is strangely and surprisingly symmetrical to fear and love of What Is Right Here (or, "World").
This is the kind of palimpsest-style writing that has kept me in both rock and theology for so many years. Such multiple significations, that splay out ways of holding and redirecting our deep experiences of life, are theological acts. For me, it helps that A Band Called Pain delivers its theology with the dramatic pulse and thwam of hard rock, but we each have our own tolerance for how we like to read, hear, and feel such palimpsests in theology and music.
Tommy Beaudoin, Hastings-on-Hudson, New York