Pages
Categories
Contributors
Recent Posts
Recent Comments
Recommended
Archives
October 2017
S
M
T
W
T
F
S
« Jan
1
2
3
4
5
6
7
8
9
10
11
12
13
14
15
16
17
18
19
20
21
22
23
24
25
26
27
28
29
30
31
Last night at Terminal 5 in Manhattan, I saw the Black Crowes.
(Here they are from the early 1990s:)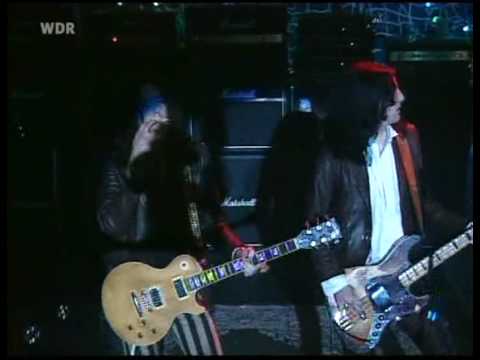 Last night, this well-oiled blues-rock machine of a band seemed relatively loose but also a little workmanlike at times. The most compelling figure for me, as for many Black Crowes fans, is lead singer Chris Robinson. (Below are a few pictures I took.)
Many fans sympathetically mimicked Robinson's gestures, making his center stage their own, or their body his own. I wondered if this sympathetic gesturing from fans is particularly compelling to do because Mr. Robinson has developed numerous bodily wherewithals suggesting stretch-seeking desire and surrender.
Here they are in a more recent show: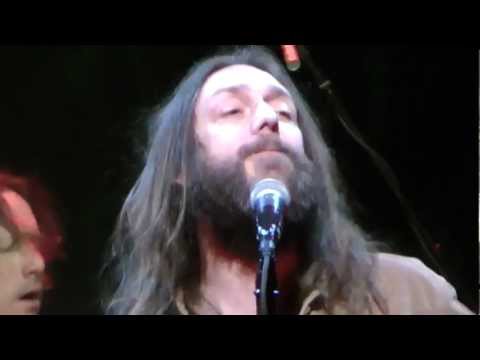 He sings with microphone tilted slightly up so that he often is looking up toward it; when singing, he holds his left hand out front and to the side, slightly open, in gesture of meditation or offering. There are an assortment of hands-splayed, arms-opening movements. The overall posture is one of availability for liftoff.
One way to understand what religions do is that they teach/discipline/control/make possible bodily wherewithals: postures and gestures that are stylized ways of rendering the world and one's disposition toward and through it. I'm not focused here so much on how this ritualized openness through music confirms or questions postures generated by religious traditions, but rather wondering at the compelling character of such rituals in themselves. What has Mr. Robinson — and his fans — discovered, and how did he — and they — discover it? Theology too has to be curious about such things and not rush to fold all rituals of reckoning into pre-established narratives. After all, The Black Crowes may be a symbol in our culture for where "religion" has "gone."
Tommy Beaudoin, Hastings-on-Hudson, New York
No Comments »
No comments yet.
RSS feed for comments on this post.
Leave a comment