Pages
Categories
Contributors
Recent Posts
Recent Comments
Recommended
Archives
I like listening to articulate musicians talk about playing. Steve Vai is one of those musicians. As he discusses what is involved in progressing in musicianship in this clip, I think once again of the entwinements of music and religion.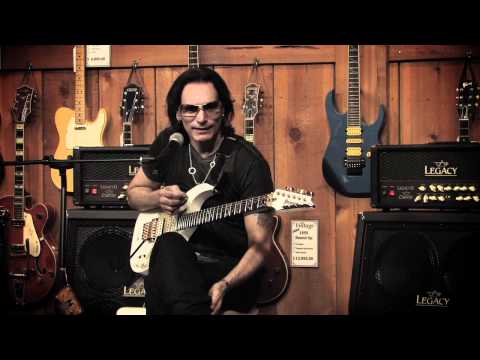 Mr. Vai is talking about experiential forms of self-possession and -dispossession with reference to a reality that exceeds the musician. Here is the deep overlap with the techniques, askeses, and spiritual exercises that religions confect: Consent to what you really, perhaps despite yourself, want; be led by the imagination of a consummate, elegant performance; turn off all other noises and concentrate on the practice.
I did hesitate, however, when Vai says that the "only thing that's holding you back is the way you're thinking." That statement might, given a certain interpretation, end up being true, but simply as it stands I don't know how changing one's thinking is going to clinch a new level of musical maturity for everyone.
Still, when I hear musicians or religious leaders commend such practices, I sometimes think we are closer in "secular" society than we think to finding ways of talking to each other, about what matters, in a shareable language.
Tommy Beaudoin, Hastings-on-Hudson, New York
1 Comment »
It's true: thinking, and in special invasive thinking, is a burdersome to carry on when a musician has to go on with the flow. One single thinking can interfere with the experience of going from one point of music to the next. like, for example, having the thought of "oh, if I play this note over this chord it will surely sound fatal". It is better to play the note although it might sound bad for the sake of the musical flow. And like this thought, anything can interfere with the flow, even a single "I'm hungry, I hope we end soon". This has been discussed in detail in the book "Effortless Mastery" by Kenny Werner, which is a very renowned and prosperous jazz piano player himself, and has studied the phenomena of what interferes between the music and the musician for decades. And it's all about controlling your thoughts.

Comment by Luxedrina — September 16, 2013 @ 2:31 pm
RSS feed for comments on this post.
Leave a comment