Pages
Categories
Contributors
Recent Posts
Recent Comments
Recommended
Archives
September 2017
S
M
T
W
T
F
S
« Jan
1
2
3
4
5
6
7
8
9
10
11
12
13
14
15
16
17
18
19
20
21
22
23
24
25
26
27
28
29
30
In discussions about theology and music, it is sometimes asked whether music can make a properly theological contribution on its own, of its own dignity, and from its own resources, without need of words.
For me, the question is always somewhat poorly put, because the very question typically emerges from a dissatisfaction with the limits of conceptual discourse as theological discourse, and thereby keeps conceptual discourse tethered to nonconceptual (or hyperconceptual) forms of experiencing, like music. In other words, anyone who bothers to ask that question is trying to get out from under the limits of modern theology — and is therefore related to that theology counting as theology. I freely admit I am one of those persons trying to break free, but then I'm also limited by that theological heritage in terms of what will count as theological in the first place.
These thoughts came to me when I read dance critic Brian Seibert's recent New York Times review of Sean Curran Company's "Left Exit (Faith, Doubt, and Reason)" here. The show had dancers working creatively with philosophical-religious meditations provided by some contemporary philosophers and theologians, including Professors Cornel West (Union Theological Seminary), Judith Butler (UC-Berkeley), and Denys Turner (Yale).
Seibert's article links to Dr. West speaking in the documentary "The Examined Life":
Here is Dr. Butler, with Sunaura Taylor, also from "The Examined Life":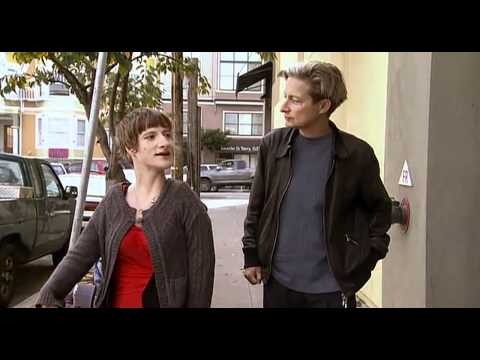 And here is Dr. Turner from a recent interview series on atheism:
Seibert's review suggests that the dance production was only half-succcessful in generating questions about, rather than merely reflecting, the religio-philosophical ideas contained in the written words of these philosophers and religionists. I wonder what would have happened if the dancers danced their lives, their life-stories, and theologians and philosophers were made to reply.
It all goes to the question of how to generate creative understandings of reality and ultimate reality. Letting those of us in the academy (like West, Butler, Turner) set the conceptual pace, while flattering, is not nearly enough.
Tommy Beaudoin, Hastings-on-Hudson, New York
No Comments »
No comments yet.
RSS feed for comments on this post.
Leave a comment