Pages
Categories
Contributors
Recent Posts
Recent Comments
Recommended
Archives
October 2017
S
M
T
W
T
F
S
« Jan
1
2
3
4
5
6
7
8
9
10
11
12
13
14
15
16
17
18
19
20
21
22
23
24
25
26
27
28
29
30
31
Almost 40 years ago, in 1974, theologian Harvey Cox, who was teaching at Harvard Divinity School (I attended his retirement in 2009 and wrote about it at R&T), made his way to the Playboy Mansion and had a conversation with Hugh Hefner that was moderated by eminent arts curator Barbaralee Diamonstein-Spielvogel.
This wasn't the first theological conversation about changing sexual mores in general, and Playboy in particular, on the popular level. Dr. Cox (disclosure: I have known him for almost twenty years, and he wrote the Foreword to my first book) had written thoughtfully and critically in the 1960s about Playboy, in popular articles and in his famous book The Secular City. Among other things, he had criticized Playboy for propagating a consumerist eroticism that was not meaningfully sexual because it was impersonal, in fact inhuman in its fear and "othering" of women, and thus failed to honor the sacred and mysterious power of sexuality that, in Dr. Cox's view, the biblical tradition upholds. These and other criticisms led to a (remarkable by today's standards) published conversation in Playboy (June 1967) about "Religion and the New Morality" among several theologians and leading clergy, including Dr. Cox, Dr. James Luther Adams, Father Herbert Rogers, Rabbi Richard L. Rubenstein, Right Rev. James A. Pike, Dr. Robert Wood Lynn, Rev. Howard Moody, and Dr. Allen J. Moore. (That's right — no women.) Dr. Cox also wrote for Playboy. Those were, as they say, different times — about which I want to say more in a moment.
But back to the conversation that Ms. Diamonstein-Spielvogel moderated between Dr. Cox and Mr. Hefner. You can watch it here: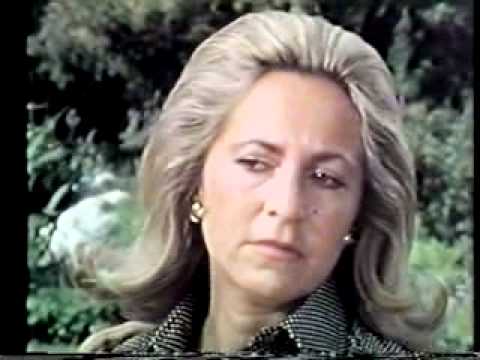 The first thing I notice is that the roaming menagerie of creatures are not the only exotic animals in this interview; what zoo of gender is it that lets loose two men as featured discussants about a topic focused almost entirely on the representation of women? (I know, I know; in religion and its study, we are still too often locked in that zoo.) At least Dr. Cox has the wherewithal to state in the interview that he is not qualified to pronounce on some aspects of the question before them.
Their only significant agreement is on what, since philosopher Michel Foucault's History of Sexuality, we have learned to call the "repressive hypothesis," that is the idea that sex has been, since the Victorian age, essentially stifled in its natural, healthy expression. Foucault and his inheritors have permanently troubled that idea, arguing that instead of being "repressed," sex has been continually "produced" in modernity in multiple ways that have effectively kept the spectrum of socially acceptable subjectivities overly, and often violently, narrow. In admitting the force of Foucault's critique, I do not mean to dismiss 1960s/70s attempts to think creatively in new ways about sexual morality, and those who defend a Foucauldian perspective (as I have done) have often failed to take with intellectual seriousness the personal and social gains that were made by the sort of attacks on sexual "Victorianism" leveled by social critics like Mr. Hefner and Dr. Cox.
In the context of the 21st century Internet and cable television, the sort of middlebrow explicit magazine material they were debating seems decidedly quaint. But in other ways, I find this interview helpfully startling. In some ways it is prescient: Dr. Cox continually brings the question of sexual representation of women and the equality of men and women and the use of leisure resources back to matters of poverty, economic inequality, consumerism, objectification, and dignity. No one can convincingly say that those are not still fundamentally entwined matters in 2013. He will still unnerve some 21st century Christian viewers when he says that the churches have no leg to stand on when criticizing Playboy given how the churches themselves have treated (and continue to treat) women.
And there is something daring, still, about what this conversation says about dialogue, theological and otherwise, in US public life. Dr. Cox's willingness to write for the magazine and sit down with Mr. Hefner, with whom he evidently has a collegial relationship, symbolizes what I consider to be a profound, but ever risky, aspect of the liberal theological tradition, where theology takes seriously "secular" or "non-theological" (note: very problematic terms) cultural developments as bearing clues, and serving as potential allies, witting or unwitting, for theology's own contributions to social life.
And while limiting the primary conversation to two men was an egregious mistake, I also noticed their age. These men were in their mid-to-late 40s at the time of this interview. Would two "older" commentators (I think late 40s then is roughly equivalent, culturally, to late 50s now) be taken so seriously now, for thirty nearly uninterrupted minutes, in public conversation in mainstream media on theological questions of sexual liberation? (Perhaps it should happen today and be put on YouTube and become an unlikely Internet sensation, but it would require not only sex and gender diversity among the conversation partners, but also racial and ethnic, religious and nonreligious diversity for the conversation to make an "American" kind of sense.)
Back to the zoo on a lighter note: You know you are visiting the 1970s when, on national television, a parrot perches on Dr. Cox's shoulder and pecks at his collar, and the theologian doesn't flinch, ends up looking amused, and the cameras keep rolling. It's all part of the mystery of the moment, the making-space for nature, for letting being be. Whatever we learn from that interview and that theological-cultural moment for today, I hope the symbolism of hospitality to the parrot won't be forgotten.
Tommy Beaudoin, Hastings-on-Hudson, New York
No Comments »
No comments yet.
RSS feed for comments on this post.
Leave a comment