Pages
Categories
Contributors
Recent Posts
Recent Comments
Recommended
Archives
Posted in: General by Tom Beaudoin on July 11, 2012
Since my post on the Roger Waters "The Wall" spectacle a few days ago, I have been listening to the justly famous tune "Comfortably Numb," from "The Wall." (For the song's many accolades and a bit about its musical and lyrical origins, see the Wiki site for it.)
I have been thinking about a lyric that I have long considered the most extraordinary in the song. It is sung by guitarist and vocalist David Gilmour on the original record (and it is just not the same without him now on the Roger Waters tour).
The lyric is: "When I was a child, I caught a fleeting glimpse / out of the corner of my eye / I turned to look but it was gone / I cannot put my finger on it now / The child is grown, the dream is gone"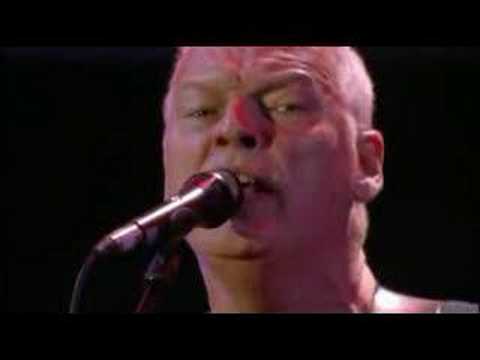 It is this lyric in particular that is sung most loudly and with heart by Pink Floyd fans during live performances, or when this song comes on the radio. I feel it, too, and sing right along. Those lines must be profound for many, many people. What sort of experience is the lyric talking about — or, how might it be made sense of by the millions of fans who warm to it?
As I've thought about these words over the last several days, I have been making connections to the wonderful book, almost a spiritual manual, really, by Edward Robinson, titled The Original Vision: A Study of the Religious Experience of Childhood (New York: Seabury, 1977).
Robinson, part of a research team on religious experience at Oxford in the 1970s, sifted through several hundred interviews with
adults who told of childhood experiences that were transcendent-feeling encounters with reality, experiences — often just momentary — of extraordinary orienting depth, power, and lasting influence. This is the "original vision" that a child may have: an intuition of the whole under the power of the whole, a sense of harmony, beauty, coherence, specialness, majesty about reality.
Often these "original visions" cannot be adequately put into words for many years, and sometimes never. But, Robinson argues, they are real experiences and for many people, these "original visions" continue to exert themselves throughout life, informing adulthood in ways too rarely appreciated. The "original vision" is when a child feels compellingly in the presence of, in the memorable phrase of one person, a "'something-more-than' situation'." Many of these experiences, sounding very similar to mystical experiences usually attributed to adults in the theological tradition, are occasioned by nature: a walk alone in the woods, a contemplation by water, a reverie out of doors.
So when Gilmour sings about "When I was a child, I caught a fleeting glimpse…", I hear echoes of the "original vision." And I hear mourning about its loss: "I cannot put my finger on it now / the child is grown, the dream is gone." But if the dream were completely gone, would there be any cause for mourning? There must be some residue of the dream, even though "the child is grown." The narrator "cannot put [his] finger on it now," but somewhere, it is back there, impelling this melancholic reach into childhood.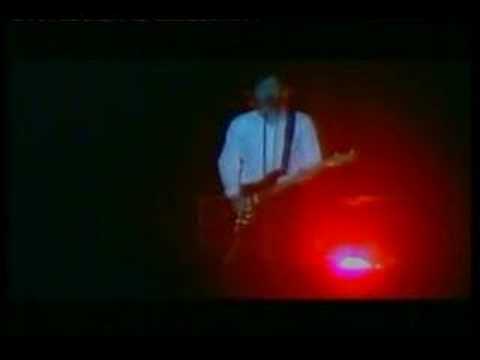 I want to hazard a guess that it is this sense of an "original vision" that draws many fans to this song, and in particular is called up for them by this lyric. This is nothing more than a guess on my part, based on years of hearing it sung out in different venues.
We would need more information about fan receptions of this song in order to proceed further with such a theological investigation. For now, perhaps it is enough to ask ourselves whether we ourselves are animated by an "original vision," and if so, how we cultivate a greater awareness of that–and how we learn to respect it in others, children and adults.
Tommy Beaudoin, Hastings-on-Hudson, New York
1 Comment »
Great post – I was actually thinking about these lines from 'Comfortably Numb' (which obsessed me as much as many other teenagers growing up in London in the late '70s/early '80s) the other day … I think you're right, but I'd like to throw into the mix the words earlier in the song:
'When I was a child I had a fever, my hands felt like two balloons'
This is a reference to an incident in Waters' childhood when he was delirious with some kind of infection and a high fever; his experience of being given sedatives before a show in Philadelphia in 1977 (possibly for hepatitis) reminded him of this: http://www.examiner.com/article/more-than-words-waters-gets-comfortably-numb-on-tranquillizers
I fully agree that what is intriguing is the reference to the childhood 'vision'. This seems to be an allusion to the kind of liminal experience (out-of-body, near-death …) which many people report under such circumstances. 'I caught a fleeting glimpse [of what], out of the corner of my eye': the melancholy of the song comes from the inability to recapture that sense of initial vision as a world-weary, cynical adult (and 'The Wall' is very cynical…).

Historically, I suppose you can also see this in terms of the Floyd's trajectory from the hippy optimism of the late 1960s to the bleakness of the late 1970s against the background of the arrival of Margaret Thatcher etc. etc. Just compare 'Echoes' with its archetypal hippy 'oneness of all things' expanded-consciousness mysticism and 'The Wall'. As the song says, 'the child is grown, the dream is gone'… If the violence of Altamont in December '69 ended one decade, then 'The Wall' did the same for the '70s

Comment by Peter Bannister — July 12, 2012 @ 3:47 am
RSS feed for comments on this post.
Leave a comment