Pages
Categories
Contributors
Recent Posts
Recent Comments
Recommended
Archives
As R&T readers know, last week I saw the musical "Once" on Broadway (and wrote about it here). This afternoon, I was walking in NoHo in Manhattan, and was about to stop in at a cafe.
Out front, I noticed a familiar-looking guy, and I quickly realized he was one of the cast and musicians from "Once." In fact, he was an extraordinary musician in the musical, playing guitars and drums and singing. His name is Lucas Papaelias, and he is already an accomplished musician, actor, and composer.
I told him about Rock and Theology and we talked about musicals, performing, and spirituality. (He was very generous with his time, allowing this interruption from a random professor who wanted to talk with him about religion and music.) He is performing in, and is the musical director of, a show this weekend at The Culture Project in Manhattan, a show titled "A Thick Description of Harry Smith (Volume 1)," which, if you read the description, looks like it would be of interest to R&T readers.
Here is a picture of Lucas and me. (That's him in the AC/DC shirt, and that's me holding the phone-camera.)
On YouTube, I found a video of Lucas playing at a party purportedly at 4 a.m. Ever been in a scenario like that? If so, you will recognize
the scene. This video shows something of his extraordinary talent: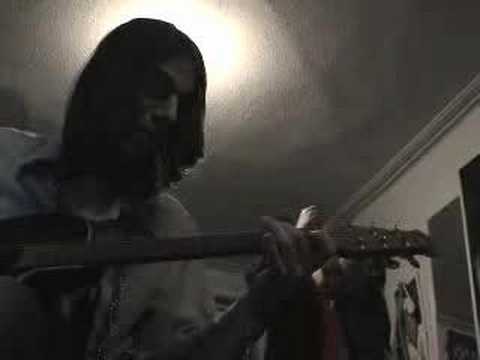 Tommy Beaudoin, Hastings-on-Hudson, New York
No Comments »
No comments yet.
RSS feed for comments on this post.
Leave a comment