Pages
Categories
Contributors
Recent Posts
Recent Comments
Recommended
Archives
I am a fan of A Band Called Pain, the San Francisco Bay Area hard rock act. They are a spry, assertive, tight ensemble with a knack for writing memorable hooks while stomping confidently through the neighborhoods of rock-metal-pop badassery. They are also that rare contemporary art form, an African-American rock band. They are a band that, based on talent alone, deserves to be much better known than they are.
Here they are performing "Swallow":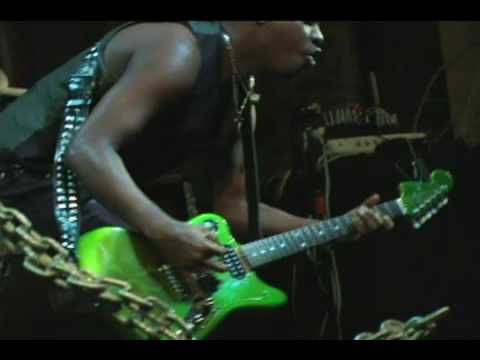 Recently, I watched their homemade "documentary" ("A Band Called Pain: Behind the Pain") and learned some more about the backgrounds of these excellent musicians. Given the racial divisions still operative in popular music, and the racist history of rock and roll, it is interesting to hear snippets of their stories about their interest in the genre. It is worth remembering that without that racist history, black rock bands (or multiracial bands) would be much more the norm today, instead of the exception. In the United States, anyway, rock and roll has never not been racially invested music, wittingly or unwittingly, even when it sets out to complicate or displace raciality (by which I mean the ongoing authority of race as a determining factor of identity) in popular music.
Part one of the documentary (viewer discretion advised) is here: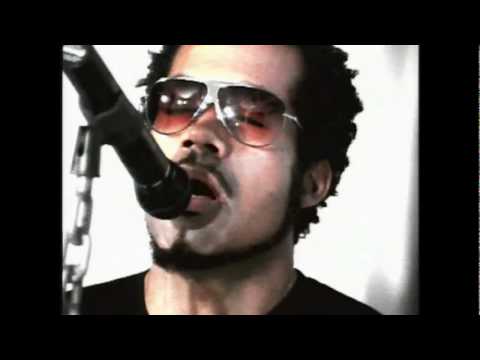 part two is here, part three is here, and part four is here.
Thinking about my experience as a white musician, in dialogue with these videos, I was aware of how rarely race has come up as an explicit factor in what I can and cannot do as a musician, compared to the members of A Band Called Pain. This is not, of course, because my own musicianship has not been steeped in racialized history and practices, but because I have had the benefit (and in a different way, the disadvantage) of not having had race called to my attention in creating, recording, distributing, and performing music. That said, neither rock and roll nor life are reducible to a few licks, to sound bites, and this documentary gives
a taste of some of that complexity. The band evidently has a number of white fans; the lead guitarist Shaun Bivens has another musical project with a white musician; and there are jokey references to a band member's white ex-girlfriend. It is not necessary to mistake interracial collaborations in rock and roll for postracial nirvanas in order to see these partnerships as occasions for appreciating how deeply and complexly ethnicity and race can both separate and join musicians and fans… and of course, also well beyond the "simple" black-white matrix of old school rock and roll dynamics.
There are a lot of reasons that people with a theological interest could find all of this significant for their theological life. But one basic reason is that all of us who think that music and theology are important forces in life, and substantial arenas for learning to live and love well, can benefit from learning about how musicians of various backgrounds come to find consolation in their art. Especially because for many of us from theological cultures, we wish and hopefully act for that consolation to be the experience of all beings, so it is good to learn how it comes, and the cultural factors that help it happen or keep it from happening.
I hope A Band Called Pain will keep making new music and will find their way to play in New York City at some point. Until then, I'm grateful for their two strong albums, Broken Dreams and Beautiful Gun, which feature fresh-sounding, lyrically thoughtful, songfully well-crafted, get-up high performance hard rock, and as far as I am concerned, A Band Called Pain should also be known as A Band Called Awesomeness.
Tommy Beaudoin, Hastings-on-Hudson, New York
No Comments »
No comments yet.
RSS feed for comments on this post.
Leave a comment