Pages
Categories
Contributors
Recent Posts
Recent Comments
Recommended
Archives
Robert Plant's cover of Jesse Colin Young's "Darkness, Darkness" has lived close to my conscious awareness ever since I first heard it about eight years ago.
Here is the official video:
Here is Plant performing it live:
And here is Jesse Colin Young performing it recently: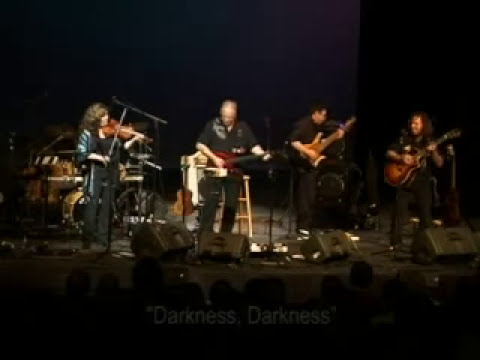 "Darkness, Darkness," sounds to me like a prayer for darkness, the kind of darkness that is promising in its uncanny, half-welcome air, a reach of the hand into the unhanding, with no guarantee of what is to come. This is one way that the Christian theological tradition,
in its 'mystical' strands, has approached 'God.' A light so bright that the divine is to us darkness, or an immediacy so infinite and unplumbable that darkness is what we call this intimate incomprehensibility. I wonder what other motivations are there, within us, for finding darkness inviting or distressing, for accepting or rejecting this strand of the theological tradition. See what this song opens up for you.
Tommy Beaudoin, Hastings-on-Hudson, New York
No Comments »
No comments yet.
RSS feed for comments on this post.
Leave a comment