Pages
Categories
Contributors
Recent Posts
Recent Comments
Recommended
Archives
At Christmastime I usually lurch around in search of something new musically. Sure, I love Handel's "Messiah" and indie artists like Sufjan Stevens' "Songs For Christmas" and even classics like Burl Ives' familiar versions of "Rudolph the Red-Nosed Reindeer" and "A Holly Jolly Christmas". Ives was, of course, the narrator for THE Christmas special of my childhood: debuting on NBC in 1964, Rudolph the Red-Nosed Reindeer is the longest running Christmas TV special. Yet such feel-good holiday cheer doesn't hold up to the edgy feeling I'm left with this time of year. After the apocalyptic cries of a new advent of hope give way to a fragile baby born in the midst King Herod's paranoia, a paranoia that send the Holy Family fleeing to Egypt and deals death to scores of innocent children, I want something a good deal more real that a marriage of feel-good home and hearth plus consumer orgy (Jingle Bells + Santa Claus is Coming to Town).
Imagine my surprise in discovering this gem from 1968: A New Possibility: John Fahey's Guitar Soli Christmas Album. It was the cover art that grabbed me first (I know, don't judge a book by its cover; but then, presuming there is some relationship, I do find myself attracted to books and wines by virtue of their interesting labels).  So when I saw this
cover I was attracted to the clean simple lines combined with the block print style, along with the two crosses and the phrase 'A New Possibility, drew me in. I listened to some bits of songs including the first track, "Joy to the World." It was at once familiar and strange, both accomplished and simple, a man with his steel-stringed guitar, letting its twanging ringing pulsing rhythms sing instead of adding other instruments or voice. I bought it and have been listening impulsively to it ever since. HIGHLY RECOMMENDED!
Because I like to know who I'm listening to, I poked around to find out about Fahey.  I'll write more on Fahey another time, but for now I'd just like to admit how humbling it is to continually realize how little one knows, even in worlds with which one has significant knowledge (like, for instance, rock and theology!). I'd never heard of Fahey, but he is an iconic figure in American music, crossing a range of genres from blues to folk to rock, and influencing generations of guitarists and bands. He learned the blues from blues greats Bukka White and Skip James, both of whom recorded in the 1930s but had not played for decades when he contacted them in the early 1960s.
He died at age 61, in early 2001. This obituary from the New York Times gives the facts of his life and this obituary from Rolling Stone tells some of his legacy for popular music but they hardly begin to tell the rich stories of his life available in longer feature articles or in his own writings. He was a scholar (he wrote the definitive study of Charley Patton) and a theologian of sorts (he considered himself a 'spiritual detective').  His liner notes are famously eccentric, but those on A New Possibility are worth reading in full. His first line in the notes is: "It is Christmas all year; let us rejoice ecstatically, but . . ." As is clear in the notes, he took the title of the album from the German-American Lutheran theologian Paul Tillich. In his Systematic Theology, Vol. 2, Tillich works out a symbolic Christology that posits that salvation means participation in the 'New Being' which is the reality the symbol 'Christ' points to in the life of Jesus.  Fahey was a star philosophy student as an undergrad at American University and then as a PhD student at UC Berkeley before he dropped out to study foklore at ULCA.  Fahey wants to draw on Tillich to separate the true importance of Christmas he believed Tillich captured with his phrase 'a new possibility.'  He writes:
While the Christmas story, garbled as it is, remains the most popular aspect of secularized, not to mention commercialized, Christianity, Tillich attempts to de-emphasize and, at the same time, give a new but forgotten meaning to this presumably minor and / or irrelevant portion of "Christian" thought with his term, "Die Neue Möglicheit." The birth of this New Possibility has nothing to do with Christmas trees, presents, Santa Claus, and little to do with superstitious thoughts regarding virgin births, astrologers, bodily ascensions of virgins, etc. The New Possibility is rather the gift of reconciliation between God and man. He is for all men at all times and places.
Obviously a creative and deep thinker, and an amazing artist on the steel string guitar. Here he is playing and teaching one of his songs from the album, the classic "Auld Lang Syne." At this point he had suffered debilitating disease, alcoholism, homelessness, and other hardships, and you can see the world-weariness almost as a cloud cast over the video. But as the father of a 13-year-old who has played guitar for half his life, I'm so glad for the gift of this moment of teaching, passed down from a guy who learned to play 50 years ago from delta blues greats at the end of their own lives.  And I love somehow that this song, an ageless song first written down from an old man's rendition in 1788, is about recalling 'long, long ago' on the cusp of the new year, a 'new possibility' and one could imagine John in this cramped hot studio offering his life's vocation for others to pick up and play. Something just beautiful about that, something really lovely.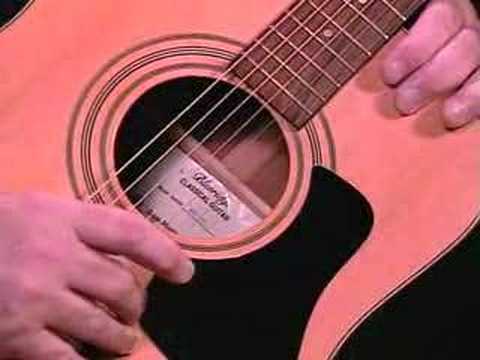 1 Comment »
Very interesting arrangement of "Auld Lang Syne". I set "Silent Night to standard key of E blues. And publicly played it. Eric Clapton is my mentor guitarist. I learn slowly by ear and written music and The Holy Spirit fills in the rest for me with a little guitar theory.Dan Wilson OSL.

Comment by Dan Wilson — December 31, 2011 @ 7:59 pm
RSS feed for comments on this post.
Leave a comment