Pages
Categories
Contributors
Recent Posts
Recent Comments
Recommended
Archives
September 2017
S
M
T
W
T
F
S
« Jan
1
2
3
4
5
6
7
8
9
10
11
12
13
14
15
16
17
18
19
20
21
22
23
24
25
26
27
28
29
30
The magazine Heeb interviewed Rush singer-bassist-keyboardist Geddy Lee a couple of years ago, focusing especially on his relationship to Jewishness/Judaism. Like most rock bands, Rush rarely speak in interviews about religion, although their lyrics have constantly registered a strong skepticism about religion, and in more recent years edge toward agnosticism or atheism. This has caused some discomfort and mild protest from religious Rush fans, as Rush drummer and lyricist Neil Peart has made criticism of religion and articulations of a post-religious sensibility more frequent in Rush songs in recent years.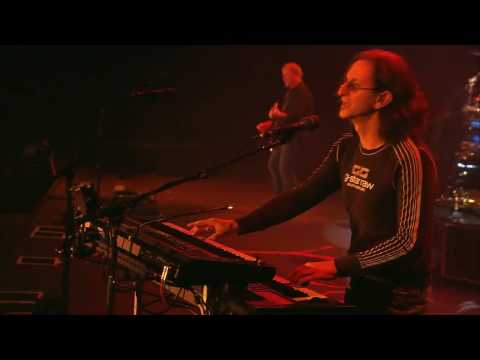 From my perspective, it is refreshing to read Lee speaking frankly, albeit in a typically clipped rock-interview style, about the place of the Holocaust in his family's life, and about his Jewish atheism. Theology is nothing if not a certain relentless and learned preoccupation with divinity, and theological preoccupations are best sculpted in free and frank exchanges and inquiry about how people experience and process their worlds. For this reason, I wish the interviewer would
have followed up more about what Lee thinks about religion and the role his relationship to his Jewish identity and background plays in his musical life.
I think that many musicians and fans deeply involved in secular music find a creative set of ways of understanding what they take the spiritual life to be. (Several years ago, through a Rush fan site, I got a question submitted to Lee about the role of religion or spirituality in the making of Rush music. His reply (which I have somewhere on video) was fairly vague and indirect, but it was also clear that religion as he understood it held little conscious importance for the music.)
The interview is in two parts. Part one is here. Part two is here.
One Rush song, "Red Sector A," is based on Lee's mother's experience as a survivor of the Bergen-Belsen concentration camp. In this post I have embedded two videos featuring live performances of that song, one from a few years ago and one from the mid-80s.
Tom Beaudoin
Hastings-on-Hudson, New York
28 Comments »
RSS feed for comments on this post.
Leave a comment