Pages
Categories
Contributors
Recent Posts
Recent Comments
Recommended
Archives
As is our custom here at R&T, we slow things down in August, and let our contributors and readers take a deep breath. There may be occasional posts, but we will be fully back in action in September. If you need your R&T fix, check out past posts by navigating through the "Categories" on the left hand side of the blog page, or as sorted by month on the right hand side, or simply enter a term in the search box. We are having our strongest readership ever in 2013 — thank you! And thank you for supporting the book featuring many R&T authors, which looks at how popular music and spirituality/religion/faith relate to each other: Secular Music and Sacred Theology. And don't forget about the terrific recent book by R&T contributor David Nantais, Rock-a My Soul. Wherever you are in the world reading this, we hope that you are getting some measure of decelerated time as you need it — a cool change.
TB
Reporting on the recent visit of Pope Francis to Brazil, The New York Times relates that Brazilian liberation theologian Leonard Boff recently wrote the following: "With Pope Francis, coming from outside old European Christianity, he brings hope and enjoyment of life." (You can find the quote in the NYT story here.)
Here is a brief news story on Francis' highly-publicized visit to Brazil:
Those are striking words from Prof. Boff — "hope and enjoyment of life" — in light of certain recent discussions in philosophy of religion, where the concept of "life" has found renewed interest. For a recent collection of essays on the topic, see Katharine Sarah Moody and Steven Shakespeare (eds.), Intensities: Philosophy, Religion, and the Affirmation of Life (Burlington, VT: Ashgate, 2012). The title "intensities" is taken from the philosopher Gilles Deleuze, who argued that the conception of life which philosophy must support had no need of appealing to an exterior "transcendence" for its anchor but rather could be judged on "immanent" terms like how it intensifies the experience of life and multiplies life's possibilities. While some chapters are "Deleuzian" in that sense, not all the chapters in Intensities take that route. For example, one chapter by Dr. Brian Sudlow on the concept of life in the philosophies of Agamben and Girard argues for the notion of a "supertranscendence of love" as a necessary and freeing condition for interrupting the cycle of mimetic violence in human relations. ("…only an extra-human perspective is capable of bringing humans to an awareness of the dangers of mimesis." (p. 50)
The turn to "life" as a generative notion for philosophy and theology opens many domains and poses many challenges, and the particular one that came to mind as I read Prof. Boff's quotation about Pope Francis is whether and how "hope and enjoyment of life" might become categories that can (more…)
Why might punk rock, pop, early rock and roll, hip hop and other forms of popular music be meaningful for those who care about spirituality/religion/faith/the sacred? To find out more, check out the recent book co-authored by many Rock and Theology contributors, Secular Music and Sacred Theology.
The up-and-coming singer-songwriter Nataly Dawn was recently interviewed in the studios of WFUV in New York City about her new album, "How I Knew Her," and her upbringing. Like many musicians, and like the history of rock and roll itself, her deep reworking of religion has been central to her life and art. Raised a missionary in France and Belgium, she is now on a somewhat different mission, but one that is taking place with constant reference to the unfolding story of her spiritual life.
You can listen to the interview on WFUV here. Here is her blog post on "My Life as a Missionary."
And below is Ms. Dawn at FUV singing her song, "Still a Believer," which is a significant representation of a spiritual sensibility alive and well in the USA, especially among younger generations. Hers has a particular post-evangelical shape and feel but shares a great deal with many other paths today.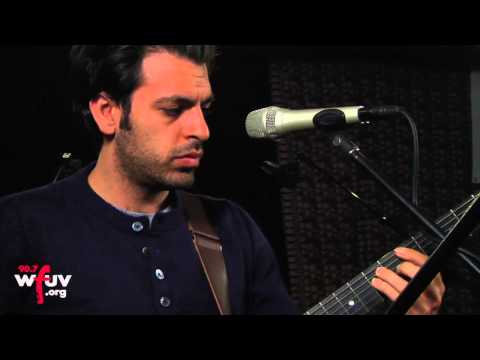 It seems to me that the cross-cutting of popular music with faith/religion/spirituality/etc is as strong as ever today, whether in overt or covert forms. This is very close to the heart of the rock and roll experience in our culture.
Tommy Beaudoin
I read this typically craftily-rendered review recently, by critic Ben Ratliff, in the New York Times, "Serenading Isis with the Hypnotic Vibration of the Universe", and thought it connected somehow with Rock and Theology. Mr. Ratliff was reviewing a recent show by the band Om at, of all places, the Temple of Dendur at the Metropolitan Museum of Art. The ancient Egyptian temple was crafted 2000 years ago in honor of the goddess Isis. Ratliff — I've already quoted him many times at R&T — has this terrific paragraph a little bit into the review:
"In its lyrics, song titles and musical atmosphere, Om seems to be inhaling the mixed fumes of the early mystics. It has no singular scriptural source. It implies religious music without a religion, except riffs and resonance — the religion of sound — which is a lot, and enough."
I like this idea, and this review, but I cannot quite say why. There is the evident connection Holy Mother of God, have you entered into the droney din of cave rock that is Om?! Check out "State of Non-Return":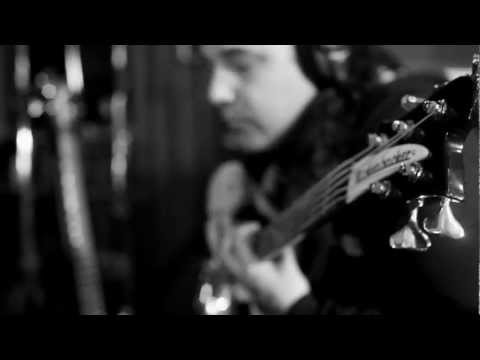 (Yes, that is a "Fly By Night" t-shirt that the bassist/vocalist Al Cisneros is wearing.)
Anyway, as I was saying, with regard to R&T, this event featured the evident attempt to relate music (Om) and theology (Isis). Ratliff, however, (more…)
In May 2009, I wrote about my "Theological Encounter with Yes on the Train" here at R&T.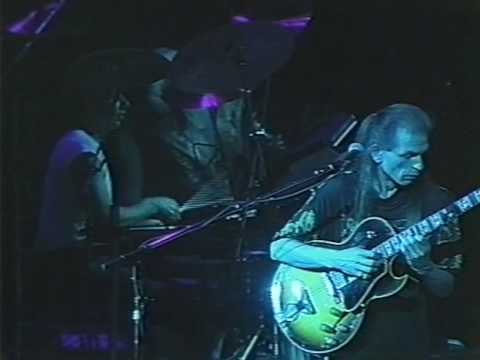 I saw them [the band Cream] when they first came to San Francisco. They looked and sounded like giants. They took off and started playing super sonic music. Super sonic music is when the Holy Ghost takes over and you're playing. When you hear it back, you have no idea what the hell you did.
Carlos Santana talking about the first time he saw Cream (from a film about the band's drummer, Ginger Baker, called Beware of Mr. Baker.)
On the front page of today's print edition of the New York Times, Laurie Goodstein has an article titled "Some Mormons Search the Web and Find Doubt." Ms. Goodstein's article is about how the Internet is facilitating deep doubt about Mormon faith/truth claims among some Mormons who find research on the Internet that questions their religious tradition. This seems to me to possibly be a story about what is known in academic theology as "deconversion," or the process whereby people detach from the form and content of religious affiliation that used to be secure in their lives. Deconversion is a widespread phenomenon today across religious traditions, and has hit Roman Catholicism particularly hard, which is one reason that I and a colleague at Fordham, Dr. Patrick Hornbeck, have been studying deconversions from Catholicism for the past several years.
Ms. Goodstein describes crises of belief and conscience among Mormons who find that the religious claims that have been presented to them as normative, or binding, may be false or at least considerably "otherwise" than they have learned. Interestingly, the article twice quotes Mormon leaders who compare the drama of this (apparently widespread) Mormon situation with Roman Catholicism, which is imagined in these quotations as more secure in the public presentation of its basic faith story.
This comparison makes sense as a rhetorical contrast between a "young religion" and an "old religion", but it does not jive with the facts, as a substantial number of baptized Catholics no longer trust or believe many basic faith/truth claims that they are taught as binding on Catholics. That is (more…)
I was recently interviewed by WFUV, "New York's Rock and Roots Public Radio," for the show Fordham Conversations, talking about the spiritual significance of popular music. R&T readers might be interested — the show is here.
TB
Next Page »