Pages
Categories
Contributors
Recent Posts
Recent Comments
Recommended
Archives
Browsing iTunes Movies after a long day, looking for something interesting to watch, I came across a perplexing offering: A Band Called Death. It has just been released, screening in about 20 cities across the United States, and available to stream online (the Drafthouse Films website or  iTunes). Here is the promo paragraph:
Before Bad Brains, the Sex Pistols or even the Ramones, there was a band called Death.
Punk before punk existed, three teenage brothers in the early '70s formed a band in their spare bedroom, began playing a few local gigs and even pressed a single in the hopes of getting signed. But this was the era of Motown and emerging disco. Record companies found Death's music— and band name—too intimidating, and the group were never given a fair shot, disbanding before they even completed one album. Equal parts electrifying rockumentary and epic family love story, A Band Called Death chronicles the incredible fairy-tale journey of what happened almost three decades later, when a dusty 1974 demo tape made its way out of the attic and found an audience several generations younger. Playing music impossibly ahead of its time, Death is now being credited as the first black punk band (hell…the first punk band!), and are finally receiving their long overdue recognition as true rock pioneers.
The brothers-David, Bobby, and Dannis Hackney-were preachers kids, sons of a Baptist minister in Detroit. Because they were black and from Detroit, where record companies thought every band ought to sound like Motown, they never got a record deal. So their demo tape languished until finally being released in 2009 on the Drag City label. An excellent New York Times article, "Death was punk before punk was punk,"  also from 2009, chronicles their story.  Back in 1974 or so, the brothers made 500 copies of a demo single, "Politicians in my Eyes," which circulated in punk collector circles. Finally, though, it was Bobby's three sons who rediscovered what their father and uncles had done in music as truly the first great punk band, years before the Ramones first record (1976) and the Sex Pistols first record (1977). Not only were they the first, and excellent, they were deeply spiritual. Their name, Death, seemed nihilistic, but actually was chosen after their dad was killed in an accident, hit by a drunk driver. They chose the name Death to say something real about life, but also to say there is nothing to be afraid of because in Christ death is destroyed, it is no more. Neither life nor death nor anything in all creation can separate us from the love of God. This deep spirituality comes through in the story, complicating the perspective on punk, and on faith and rock music.
So the story is a punk story, a faith story, and a story about race in America. I'll have more to say about their story and their music, but for now, you must check this out. Here is their single, "Politicians in my Eyes."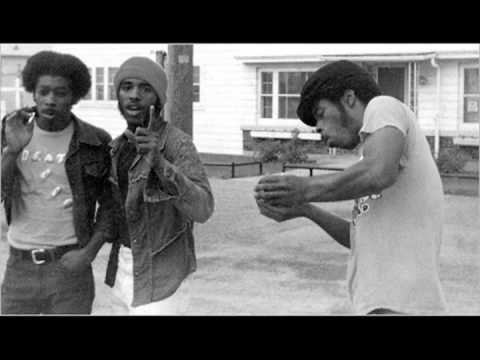 Last week, I visited the exhibit titled "The Universe Within" at Tibet House in lower Manhattan. The exhibit consists of many paintings by Nepalese artist Govinda Sah "Azad", whose website is here.
What do I know from painting? Very little. But this exhibit reached me gravitationally. Many of the recent, more abstract paintings are given titles — like "Hope," "Rising Truth," "Tracing Truth," "Salvation," "Apocalypse," and even the guileless-sounding "Never Give Up" — that evoke religious, spiritual, philosophical, theological feelings and thoughts. Each one seemed to summon me into a substantial weightlessness, pulled outward into the cosmos and inward into consciousness. Many of the paintings were like starbursts and dreams all at once. Through soundings of shapes that evoke cloudforms and nebulae in gentle yet dynamic powers of contrasting forces, I wondered where they lived, after all: inside or outside of me? As if the painting invited a galaxizing of inner experience. Or in the words of the exhibit: "The Universe Within."
You can see pictures of some of these paintings here and here, but they only hint at the actual artworks, which are geographies of uneven elevations, like topographical maps, and painted on a variety of textured "canvases", including some that look like small tightly woven ropes.
Here is a video of the exhibit: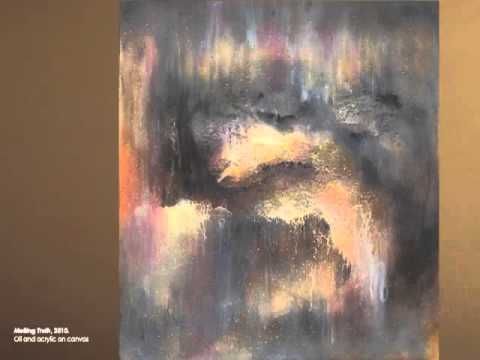 Govinda Sah "Azad" is quoted accordingly in the exhibit: "My imagination is exploring alternate realms outside of me that somehow seem hidden just beneath the surface within me. Painting becomes this continual process of losing myself." This reminds me of the theme of dispossession with which I have been working for the last several years, and puts it in a new frame. With regard to myself and my students, I wondered how our spiritual convictions might deepen and change if we had to express them in colors. Or if we had to explain our spiritual acts and knowledge with respect to paintings. It seemed like a whole other order of theological experience was, in this exhibit, on offer.
Tommy Beaudoin, in flight between Washington DC and Omaha, Nebraska
After dinner yesterday, my father-in-law sat down by me at the piano. It was cold and raining in Cleveland, so there was no good reason to run and play outside. "Good job," he said. "Are you switching your fingering? It is better in the long run to follow the recommended fingering, even if it is not intuitive now." And, after a little while, "It gets much easier if you don't look at the keys as you play. The notes eventually tell your hands where to go." "Like typing," I said. "Yes," he replied. And, then, closing his eyes, quietly, this exquisitely accomplished musician listened to me as I played the Hungarian folk music I had learned for my recital.
My mom was in the kitchen, chatting with the rest of the family. Normally, she would have been at the piano playing, if my father-in-law had not beat her to it. Normally, I would have been standing by them, singing the songs I knew. But now it was my children who stood beside me at the bench, asking what notes to hit and whether I could play a song for them to sing.
The amazing thing, to me at least, is that I just started to learn again. I took only a few lessons when was a child, and I really did not care for it at the time. I have always been too busy doing academic things, so I put off learning myself. Plus, others around me played music and I could sing, so I sparingly made my own contribution at the holidays through my voice. About a year ago, however, I started to need to learn how to play. So, I signed up for a lesson, and now I slowly read music and translate it into song, often with my father-in-law standing by shoulder or my mom lying down on the couch beside me.
One day, my piano teacher asked my why I wanted to play. I really could not answer her because I was sure to start crying if I spoke honestly. For, (more…)
There are many ways to think about fandom, and fan studies have been an increasingly important part of cultural studies in recent decades, though in much of professional academic work they have not yet made their way substantially into theological research on popular media culture. One important quality of fan experience, however, would have to be joy, an unalloyed delight in pop culture experience, an enthusiasm for what brings delight, what deserves delight, for the experience of being delighted itself. Times of joy can leave their imprint on us, and if we can pay attention and draw fruit from them later, might also tell us something about ourselves. Joy is "spiritually" significant, because its prompting comes from beyond us and is an experience of being grateful and happy in unusual magnitude, exceeding what we can plan for ourselves.  Joy is so often "joy in" something, "joy from" something. It is a kind of ecstasy in, or of, everyday life. We are prompted to think that these joyful times are, somehow, what life is "all about." Joy helps life add up a little more. Music is the kind of occasion for joy that makes it worth reconsidering the truism that music is religion for many people. If music occasions joy and leads people to actualize their higher selves in lives of generosity, why not call music "religion" or some other word that signifies the "more" in life into which music can conduct?
These are the thoughts I had as I watched this clip from the recent induction ceremony at the Rock and Roll Hall of Fame.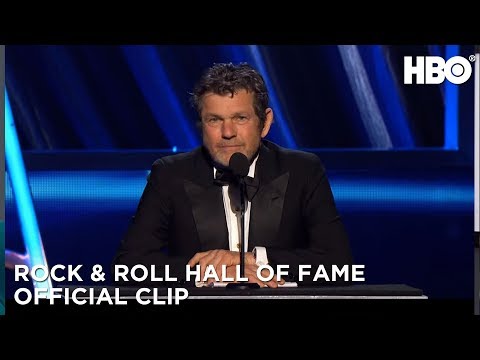 Jann Wenner announces the 2013 inductees, and once he gets to a certain band from Toronto, the place becomes suffused with joy. Perhaps as much as we might call music "religious" or "spiritual," we could call good religion or dynamic spirituality "musical."
Tommy Beaudoin, Yonkers, New York
While this post will be less adventurous and more off the cuff than the title promises, I'd like to begin by asking you to check out this recent interview with jazz (and more) musicians Pat Metheny and John Zorn, as conducted by the New York Times critic Nate Chinen.
I want to focus on two statements Mr. Metheny makes:
"What I look for in musicians is a sense of infinity. Within this world, you could go forever."
"Another thing I love is hearing musicians who develop context for themselves. And of the many things I admire about John, that might be right near the top. He's a master of coming up with opportunities for music to exist."
Put together, these ideas of musicians inventing the context for their music to make sense on its own terms, in such a rich way that doors keep opening seemingly without end, put me in mind of theology. The notion of "context" has come to play a very important role in contemporary theology. Many theologians today would argue that all theology is "contextual," by which is usually meant that it is grounded in or emerges from a particular human/worldly scene, situation, or difficulty — for example, an existential question, an unjust suffering, or a break in normal ways of life.
This development in academic theological work over the past generation has helped to make theology in (and beyond) the West more attuned to local needs and to break it away from Eurocentric ways of proceeding. One of the questions about contextual theology — whether as its own approach or as a way of thinking about theological approaches in general — that I have had, however, is its reluctance to be contextual all the way down. That is to (more…)
From a May 2009 post I put up at R&T…
I remember Richard Linklater's film "Slacker" from the early 1990s, when I was a college student. For many young adults at the time, it was a defining cultural/generational moment, and the beginning of the definition of "my generation" — later to be known as "Generation X."
A few years after "Slacker," I saw (and ruminated on, imbibed, cathected, studied) the classic Linklater-directed movies "Before Sunrise" in 1995 and then "Before Sunset" in 2004, and am eager to see the latest edition, "Before Midnight." These movies have tracked closely to my age and experience, and just in time for my 40s comes the newest installment about Julie Delpy and Ethan Hawke as 40-somethings trying to figure out life and love. I wager that these films may be speaking only to a certain demographic, but I'm in that demographic in such a way that film critic A.O. Scott's recent review of "Before Midnight" resonated with me. In the New York Times he writes that these three movies "together add up to the great romantic epic of a generation defined, in the popular mind and our therapists' offices, by hedged bets, easy ironies and perpetual confusion." Scott's review is unusually strong: "a movie passionately committed to the ideal of imperfection that is itself very close to perfect." The film opens in NYC this weekend. I'm curious, of course, about the music, too: What is the soundtrack? What songs carry these influential narratives? I will try to see it soon and write up a few thoughts here at R&T.
Here is the trailer: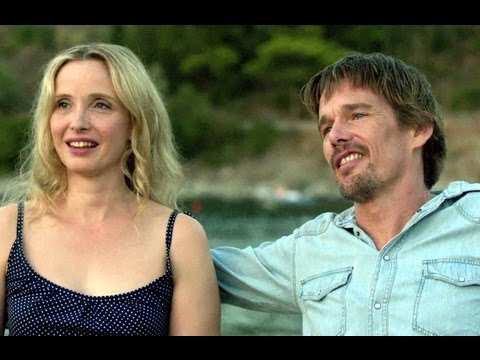 Tommy Beaudoin, Yonkers, New York
Last Sunday, I went to the gathering on "Creativity and Trust: A Performance and Conversation on the Art of Improvisation," at Trinity Rivertowns Church in Hastings-on-Hudson, New York, just north of New York City. It featured well-known and revered jazz musicians John Patitucci (bass), Jay Azzolina (guitar), Rogerio Boccato (percussion), and John Ellis (saxophone). It was hosted and moderated by the Rev. Jim Kirk.
Patitucci, Azzolina, Boccato and Ellis played through several different ways of improvising: they began by playing and riffing on John Coltrane, they improvised with the aid of the audience by putting into music an emotion that was written down by an audience member ("excitement"), they improvised on the sounds of the audience singing spontaneous tones together, and more. Here is the group in action (left to right: Ellis, Azzolina, Patitucci, Boccato):
John Patitucci made some comments between songs about improvisation, and hinted at its spiritual resonances and significance. After playing, the (more…)
On Saturday, Dion DiMucci — the famous early rock and roll musician forever identified with his hit song "The Wanderer" — was at Fordham's 168th commencement ceremony, where he received an honorary doctorate. The crowd was reminded that the Bronx-born, now-Doctor Dion recently wrote a book, Dion: The Wanderer Talks Truth (Servant Books, 2011), describing his return to Catholicism.
I took this picture of Dion as he listened to his accomplishments being recited:
… and I took this picture as Dion received the hood for his honorary degree from Fordham's president, Fr. Joseph McShane, SJ.
I have not yet read Dion's book but would be interested to learn more about the journey of his relationship to Catholicism. I think "The Wanderer" is a remarkable image for the searching quality of the spiritual seeker. In 2011, I wrote this "Dion and His Church" entry at R&T.
Tommy Beaudoin, Yonkers, New York
Sad news in the world of classic rock: Ray Manzarek, best known as the keyboard player for the Doors, passed away on May 20 after a long battle with bile duct cancer.  He was 74 years old.
When I was in my late teens I was a HUGE Doors fan.  I thought they had an incredibly unique sound and I especially loved Manzarek's keyboard playing.  The Doors became popular during the "Summer of Love" but their sound was less psychedelic and hippy and more jazz/fusion influenced.  Manzarek was responsible, in large part, for this sound–he was clearly a fan of Thelonius Monk and other avant garde artists and he helped weave this inspiration into the Doors' music.
In December of 1990 Ray Manzarek was touring small clubs in the U.S. with beat poet Michael McClure.  They were making a stop at Club Heidelberg in Ann Arbor, MI and I knew I had to attend.  Three friends and I made the trek from Detroit to A2 for the show.  When we arrived at the club we made our way toward the bar to grab drinks.  Sitting at the bar surrounded by about 7 people was Ray Manzarek, telling stories and hanging out with fans.  I couldn't believe it!  My friends and I eagerly joined the group.  We listened to Manzrek tell stories about the Doors and hanging out with other rock stars in the 60s and 70s–we were in heaven!  Finally, Ray had to excuse himself to get backstage, but before leaving he invited us all to attend a big party at Jim Morrison's grave in Paris in July, 1991 to commemorate the 20th anniversary of his death.  Influenced by a cocktail of euphoria, beer and adrenaline, my friends and I shouted, "We'll be there, Ray!"
Next Page »