Pages
Categories
Contributors
Recent Posts
Recent Comments
Recommended
Archives
I want to bring to the attention of R&T readers a timely and creative program being hosted by St. Matthew's Episcopal Church in Austin, Texas. I learned about it from the presentation by Rev. Merrill Wade, of St. Matthew's, at the South By Southwest music festival a few weeks ago, on the panel on which we both spoke (along with three other colleagues). (A brief report on the panel is here; the session info is here.)
I am pasting in below a press release for St. Matthew's "Soul of a Musician Series". If you are interested in the overlap between religion/faith/spirituality/etc and music/pop/rock/hip hop/secular tunes/etc, please give it a read.
What I appreciate about this innovative program are two basic elements: first, that it recalls the medieval role of the Christian church in actively welcoming artists, of varying religious affections or affiliations, to enhance the beauty of church life; and second, that this program also makes a point of not trying to "convert" anyone to anything — at least in conventional religious terms. The program trusts in the process of musical/spiritual cohabitation.
It would be interesting to see what sorts of changes of mind/heart/practice actually do occur as a result of these events, and to theologize further based on such investigation. Perhaps we might ask Rev. Wade or someone else from St. Matthew's for a brief report afterward?
I hope the series is off to a strong start, and that other religious organizations might consider something similar, or send us their reports of their own attempts at bringing these two worlds into mutually enlivening interaction. The press release is below:
TB
*
For Immediate Release: March 7, 2013
"I can't help but notice that some of those people handing out free food to the hungry down the road there are not necessarily motivated by socialism. They're motivated by their faith and I have to respect that. I have to respect that. And I don't think it's good for people to tell them that they're stupid and ignorant because they do that. I'm afraid I think that kind of fundamentalism has no place in the modern debate." (Billy Bragg)
The quote comes from onstage remarks before his performance of "Do Unto Others" at SXSW on March 14, 2013: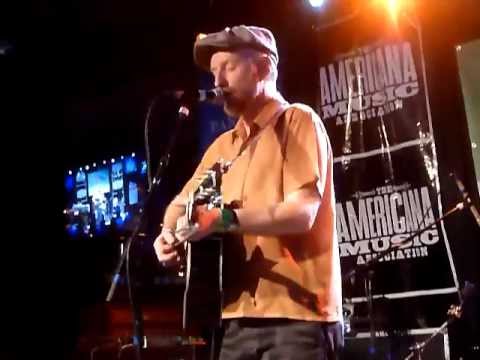 And here is the studio version of "Do Unto Others" from Bragg's new record Tooth & Nail: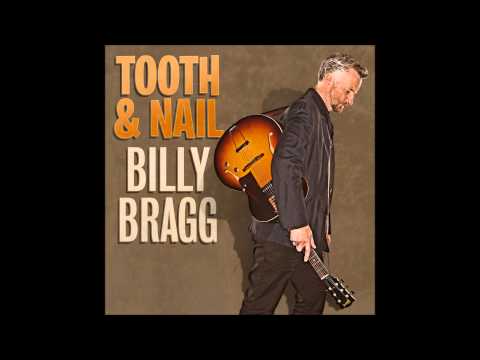 I recently saw the new documentary Hava Nagila at the Jacob Burns Film Center in Pleasantville, New York. Here is the trailer: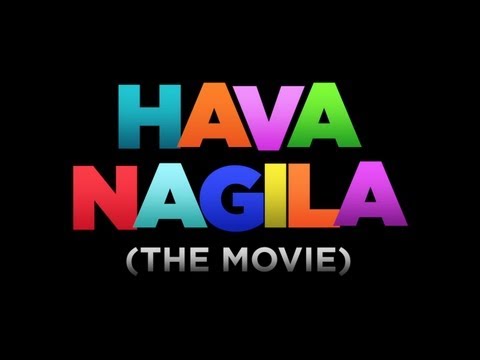 The film briskly tells the story of how the famous song came into existence, and how it ended up securing a place in the soundtrack not only of modern Judaism, but in and beyond contemporary Western culture more broadly. More than once, I thought of Rock and Theology as I watched. This was especially so as it became clear that Hava Nagila started off as a wordless melody in the Hasidic Judaism of the Ukraine. This melody, which according to some experts in the film expresses both joy and melancholy, was apparently originally a form of prayer, and indeed in Hasidic tradition considered a higher form than prayer with words. The words to Hava Nagila were added later, after the melody made its way to Jerusalem during the era of the British Mandate.
I found it fascinating that such a well-known tune had these "religious" beginnings. There are more than a few similarities to rock and roll here. Rock music started out heavily influenced by American Christianity, in various white and African American Protestant forms. While rock and roll soon "secularized," it continued to bear a spiritual significance — mostly unheralded — for many people… even as it was often enough condemned as decidedly unspiritual.
The tricky part is that all of these categories are unstable. To say that the Hava Nagila melody "originates" as a prayer is to be tempted to (more…)
As Lent comes to an end and the promise of Easter emerges, I find myself thinking about forgiveness, redemption, and John Mayer. Why him? It's a long story.
A couple of years ago I heard a rumor that the guitarist/song writer was moving to Montana, where I live. I wasn't surprised. A lot of celebrities relocate here but don't stay very long. They usually blame the harsh winters for their rapid departures but I have another theory: It's their egos. While these famous, paparazzi-stalked individuals claim they want peace, quiet, and privacy I think that once they move to Montana, where most people aren't particularly interested in superstars, they miss the attention, the fawning, the overall drama of being a celebrity.
Why did Mayer choose to move to Montana? He admits that he came here to escape because his life was spiraling out of control. Anyone who has followed his career could not avoid hearing about, for lack of a better word, his "troubles." The weird, stupid, often mean-spirited comments he made in 2010 about an array of subjects leading people to brand him a sexist, racist, narcissistic jerk (if you don't know what I'm referring to, just Google him).
In the June 21, 2012 issue of Rolling Stone magazine Mayer discusses his hurtful remarks and poor judgment. He openly talks about the pain he caused others and how he didn't "have a plan to make people stop hating" him ( p. 51). He expresses deep regret, seems genuinely contrite, and says he has apologized to the people who he harmed. He also did an interview for "CBS Sunday Morning." The video of that interview, which includes some beautiful Montana scenery, is at the end of my post.
Rock and Theology has been active since January 2009, and if you are reading this at our blog page, you can find on the right-hand side a log of posts, by month, dating to that time (under "Archives"). You can also access our back catalogue by browsing under the "Categories" on the left-hand side of the page, or by typing something into the "Search" box at the top. You can also search by current individual blog contributor on the bottom left corner of the page. There are many ways to dip into the over 1000 posts from the last 4+ years of R&T. While you're at it, post a comment and keep the conversation going.
You can also keep up with us through Facebook, Twitter (@rockandtheology), or RSS. Thank you to our many readers!
TB
A new book on "ordinary theology" has just been published, for which I co-authored a chapter with my Fordham colleague Dr. Patrick Hornbeck. The book is titled Exploring Ordinary Theology and is edited by Jeff Astley and Leslie J. Francis (Ashgate, 2013). "Ordinary theology" is a term that Rev. Dr. Astley popularized several years ago in a thoughtful and wide-ranging argument, in his book Ordinary Theology, for the existence of a theology operative in ordinary life that is both different from, and startlingly analogous to, the theology done in the academy. "Ordinary theology" is the faith that becomes evident through how people actually live, how they deal with their lives, what they take as most important, influential or personally significant.
I think this concept is very important, and is part of a family of concepts that look to "ordinary" lived experience to find the place that theological material matters in people's lives… concepts like "lo cotidiano" and "popular religion" in Hispanic/Latino/a theologies, like "lived religion" in practical and historical theologies and sociology of religion. In theology from the UK, the study of "implicit religion" has been going on for decades, as well, and in the Philippines, Indonesia, Africa and other two-thirds world theological scenes, sometimes the theological literature on "inculturation" affords a deep appreciation of the theological significance of lived experience and everyday life. (In my reading, one ambiguity in the concept is how much of an explicit relationship to a founding theological figure, like Jesus (Astley's work falls mainly within Christian theology), must be evident in order for one to have an ordinary theology, as distinct from, say, an ordinary spirituality, ethics, religion, etc — whatever those terms might mean.)
In Exploring Ordinary Theology, there are a variety of chapters that deal with different dimensions of theology seen in and through and from ordinary life. There are qualitative-theological case studies, explorations of theological themes from ordinary life, and more theoretical analyses of ordinariness in theology. The chapter that Dr. Hornbeck and I wrote is titled "Deconversion and Ordinary Theology: A Catholic Study," and states our (more…)
The combination of a recent post by John Gonzalez on Evanescence and the Tourniquet Psalm and the beginning of what some Christian denominations call Holy Week have left me thoughtful. I love holy week. I know it sounds strange. I don't always (or even often, unfortunately) love the liturgies I go to, but the underlying rhythm, the sense of watching a Man-God gradually move from speech to silence, from company to solitude, from admired to despised, with all the corresponding echoes of similar experiences we all have or know, draws me; it slows me down, and creates a centre inside that holds or makes sense to me.
And the centre is about that man-God's faith, in the midst of all appearance to the contrary. And I know theology still struggles with it at times, but to me it makes perfect sense. Jesus, the man, had to believe, have faith, trust, not see and therefore let go and abandon… John's blog on lament and today's psalm:  "My God, My God, why have you forsaken me?" Lament at its most honest and deep, which Jesus makes his own…even while trusting? Of course, but feeling lost can be part of the faith experience, not its opposite. "Am I lost too?" There's something so humble and truthful about the lyrics in that song. And it echoes another 'prayer-song' I come back to form time to time: "Cold Water" by Damian Rice, here performed in London:
In a different style of music, but one which is just as desperate, the same question is asked: "or am I lost? I hear the pain of 'found-and-lost' faith or at least missing presence (missed): no one's daughter, clinging to the hand of one you don't know is even listening. The not-knowing where God is, or where we are, in terms of faith…
And it makes me wonder: I think we need more of this kind of 'faith' experience. I think the world right now needs to see us trust a God even when we (more…)
I posted this to Rock and Theology in April 2009 here.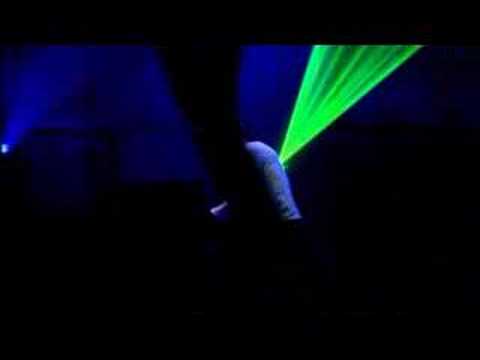 From time to time, we get messages from teachers who are using Rock and Theology for their classes. These are mostly religion teachers in high school, or college professors of religion or theology. Dr. Aaron Kerr of Gannon University, in Erie, Pennsylvania (who wrote a guest post for R&T in 2010), recently let me know that he assigned R&T to his Philosophy of Religion class. I thought I would share with you, with Dr. Kerr's permission, the assignment:
"Having examined the Rock and Theology blog, choose a song from popular culture or history (can be a Christian hymn) and evaluate its structure and meaning. Provide a synopsis of its overall theme and thrust. Analyze the religious philosophy expressed in the lyric. Apply philosophical reflection. Conclude by articulating the coherence or lack of coherence to the religious philosophy presented."
Many of the assignments that involve R&T are assignments by which I would be challenged! If others have R&T-related assignments to share, please send them our way. It's good to know that Rock and Theology is being used for learning in school settings.
Tommy Beaudoin, Hastings-on-Hudson, New York
I am pleased to share this guest post from John Gonzalez, a Doctor of Ministry student in Fordham University's Latino Studies program. He is an associate to a religious community, the Passionists, whose spirituality is based on redemptive suffering and the mission to be with those who are in the midst of suffering in our world. He works for Catholic Charities for the Diocese of Rockville Centre (Long Island) as the Parish Social Ministry (PSM) developer on public policy and social justice issues.
*
Contemporary spirituality or prayer life does not seem to offer much space for the idea of complaining to God or demanding some form of divine accountability for injustices that we witness or suffer ourselves. We may reverently ask God for our petitions and of course offer prayers of thanksgiving. I certainly encounter the phrase "God is good" sometimes followed by the response "all of the time." But the human condition is not all about experiencing the good. Everyone experiences suffering; we all know that injustice is part of our social and personal experience, yet somehow it is considered taboo to or spiritually audacious to bring this to the attention of God. I will admit that there has been times when I have been tempted to respond to the "God is good" phrase with my own scandalous response, "not today."
And yet our scripture offers a number of prayers to God that offer complaints and at times demanding divine accountability. We find many of these in the psalms and lamentations. The book of Job is a complaint to God by one who has experienced a horrible injustice. Jesus himself takes part of this tradition when in the midst of being crucified he cries out the beginning of Psalm 22, "My God, My God, why have you forsaken me?" Psalm 22 is a  cry of deep anguish and desolation, "I am poured out like water, and all my bones are out of joint; my heart is like wax; it is melted within my breast;" (psalm 22: 14). While towards the end of this psalm there is a recognition that God will vindicate the suffering servant, others like Psalm 88 are not so optimistic. The psalmist here cries out his anguish to God and wonders if God is indeed present. Daniel Harrington, SJ writes:
Psalm 88 is often called a dialogue with an absent God. The psalmist calls out to a God who appears to have abandoned him and to be hiding from him. Yet the absent God is still somehow present – present enough to be addressed in prayer, to be criticized, and to be angry at.
Whereas our contemporary spirituality may not offer us a place to offer today's lamentations nevertheless this continues to be part of the human condition and we can see this being expressed in areas of popular culture. The Gothic genre of punk music seems to be a place where one can find (more…)
Next Page »