Pages
Categories
Contributors
Recent Posts
Recent Comments
Recommended
Archives
And there is this story about the Vatican's attempt to more deeply grasp youth culture by way of an appreciative exegesis of the music of Amy Winehouse. According to one Yes, I wrote Amy Winehouse.
Here is Winehouse from a 2007 concert:
The story about the Vatican's interest in Winehouse's music, as it sponsors a conference on youth culture this week, is kind of interesting, but I'm just not sure how interesting.
It is noteworthy that a Vatican office seems to be admitting that it does not understand an important part of contemporary culture — younger generations' tastes, needs, interests. I think that this is actually pretty remarkable, this admission of a lack of comprehension and the need for dialogue, and I hope that it will be more prominent as the Vatican continues to attempt to shape its new stance toward culture and toward "lapsed" Catholics that it calls the "new evangelization." I think that an approach of what the theological tradition calls "learned ignorance" — here with respect to the meaning of culture, not only with respect to "God", but theologically because of learned ignorance about "God" — is a wise stance for the "new evangelization." (I have written earlier at R&T about the present bishop of Rome's invitation to the Roman Catholic Church to dialogue with the culture.)
I wonder who is advising the Pontifical Council on Culture and how they came to make Amy Winehouse's music their opening exhibit. Amy Winehouse is a provocative choice, but I wonder if the interest in her music is more symbolic (in the "thin" sense of symbol) than anything else. Winehouse, after all, died in 2011 and so cannot be invited to a conversation about the meaning of her music. Were the Vatican two invite a smattering of (living) bands/musicians and fans from around the world to talk about the (more…)
While we are waiting here, in New York and the larger region, for a blizzard to strike, I reach back into the vault for this post that I wrote in March 2009, about making theological sense of concert reviews. It would be the first of many posts bringing reviews of live shows under theological consideration here at R&T.
Meantime, I had better get ready for the blizzard by meditating on Styx's "Snowblind":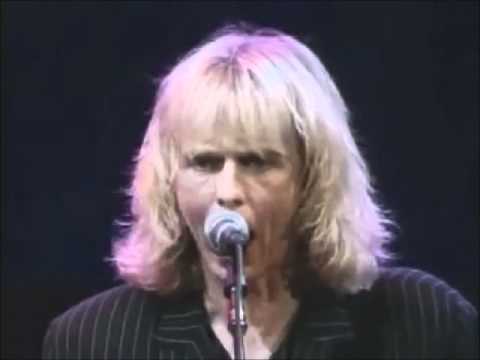 TB