Pages
Categories
Contributors
Recent Posts
Recent Comments
Recommended
Archives
You might be wondering what the most popular posts are at Rock and Theology, over the last 4+ years of our existence. Thanks to WordPress' statistical info, I can tell you. If you haven't read them, consider checking them out. In addition to our homepage (our most popular page), these are the most frequently clicked-on posts.
#5: Robert Plant in Kiev: "My Religion?"
#4: Just 10,000 Hours? Musical Skill, Musical Feel
#3: Songs of Sin from Student Perspectives: A Good Site for Theology
#2: Bruce Springsteen's "Wrecking Ball" Faith vs. Evangelical Certainty
#1: Black Metal as Philosophy (of Religion)?
I'm happy to report that R&T has experienced its highest level of readership in the last couple of months, and there's much more to come. Plus, we have a book coming out later this spring: Secular Music and Sacred Theology.
Thank you to our readers! Thanks for continuing to "Like" R&T on Facebook, leave comments on the blog, and follow R&T on Twitter!
TB
I took the advice of my colleague, Henry Carrigan, and read Pete Townshend's autobiography, "Who I Am."  You can read Henry's review of it here.  I absolutely loved it!  It meanders a bit too much at certain points, but overall it is a masterful work.
Townshend spills a lot of ink recounting his spiritual journey, especially about Meher Baba, an Indian spiritual leader with whom Townshend became almost obsessed.  But the excerpt that struck me the most was a description Townshend offers of hearing the voice of God in rural Illinois.
In a room of a Holiday Inn in an Illinois town called Rolling Meadows–with a vibrating bed far too big, a TV with a fuzzy screen, sheets and towels that smelled slightly of something warm but not quite alive, a terrace that looked out onto a car dealer's lot, grasshoppers buzzing in the scrub grass, a distant freight-train sounding its horn, the hiss of tires from a passing Buick on the road nearby, a car door slamming and someone shouting 'Goodbye y'all!'–I heard the voice of God.  In an instant, in a very ordinary place at an unexceptional time, I yearned for some connection with a higher power.  This was a singular, momentous epiphany–a call to the heart.  Why did God favor this particular place in America?  Because it was so new?  Because it was so sunny?  Suddenly it became clear that I longed for a transcendent connection with the universe itself, and with its maker.  This was the moment I had longed for.  My mind was being set alight by the psychedelic times, but revelation came to me in the quietude and seductive order of Middle America.
What exactly happened here?  LSD flashback?  Psychotic breakdown?  Does it matter?  Decades after this experience, Townshend still recalls it as the moment he heard God's voice.  To analyze this experience would, it seems to me, cheapen it.  And who could presume to interpret anothers' experience anyway?  I appreciate Pete sharing this with his fans.  Who knows, his words may encourage others to write about their own experience of God, even if they can't explain it.
httpv://www.youtube.com/watch?v=VUgymTwSJA4
Dave Nantais, Detroit, MI
In the foreword to the paperback edition of my book Consuming Faith: Integrating Who We Are With What We Buy (Sheed and Ward, 2006), I suggested that one way forward for Christian theology in the postmodern era is for a "Socratic, psychoanalytic, genealogical Christianity: Christians showing other Christians and the general public what is not known about Christianity, in the hope for a radical Christianity that not only resists America's Christian capitalisms, but prepares a Christian way of life whose coordinates cannot be found on the theological map today, a Christianity, if nothing else, beyond the desire for spirituality." (p. xii)
Even though I have moved beyond identifying my theology with Christianity alone, I have tried to affirm here at R&T the other parts of that project: a "Socratic, psychoanalytic, genealogical Christianity." One way such a project goes forward is when I try to compare, or rather overlay, what has counted as religious experience in "religious traditions" and what has counted as the accessibility of an exceeding-the-world experience in music. Many of my posts at R&T follow this approach. So I am interested in what some others would count as the "profane," "cheap," or "frivolous" connections between, for example, an experience of hearing live music and an experience of reading a religious text, a self-questioning evoked by a sermon and a self-questioning evoked by what comes through your headphones. Many of my posts have been like this.
And this was on my mind when I recently taught the work of theologian Marion Grau. In presenting a postcolonial theology of mission, Dr. Grau warns about the dangers of comparing religious claims to truth and systems of practice. "Given the (more…)
For the last couple of years, I have wanted to do some reflection on the practice of songwriting and its connection to the traditional Lenten challenge to grow in one's "prayer life." In the course of reflecting on songwriting and/as spiritual practice, it struck me that while there is quite a bit of reflection on rock performance and the analysis of finished songs in discussions of popular music and theology, there seems to be a lack of attention on the practice of songwriting, particularly as it takes place in an "individual" or "personal" mode.
One recent exception is the work of John McClure who has reflected on "song-making" as a source of insight for theological practice. Some of this work touches on what is happening in the songwriter when she is writing a song. McClure writes,
[S]ongwriters are keenly aware that their craft is cathartic, educative, and integrative in relation to their own lives. Writing in and out of a tradition carries with it certain ways of externalizing and dealing with one's experiences and ideas. Songwriting, therefore, involves a constant reeducation and maturation of the whole person within certain traditions of thought and practice. Writing changes the artist, providing healing, perspective, vision, and qualities of good judgment. Most good songwriters are aware that songs are doing this to them, and how songs are doing it. (John S. McClure, Mashup Religion: Pop Music and Theological Invention [Waco, TX: Baylor UP, 2011], 21)
When I was a teenager in the 1980s, the first (self-titled) Rush album held a particular allure for me. I had learned about the band through a friend who had played part of their live album All the World's a Stage for me in the early 1980s, when I was in junior high, and their music slowly took over my life throughout the course of the '80s. I worked my way backward and forward in the Rush catalogue from there.
One song from their first album, Rush, was called "Take a Friend." It is a simple, groovy, listenable paean to friendship. I remember being intrigued that a rock and roll song could be about something as prosaic, unthreatening, and as important to my life, as friendship. I remember earnest conversations with myself — and occasionally with others — about who my friends were, what friendship meant. When it came time, much later, to write my first book, Virtual Faith, friendship played an important role, as it did in the dozens of talks I gave on "Generation X" in the late 1990s. I was arguing that family in contemporary culture was in the process of being redefined as a coterie of friends; blood relationships' importance was receding for my generation. I found theological support for this sensibility in Jesus' attitude toward families — skeptical and even disparaging toward blood relations, and embracing a community of shared sensibility — in the Christian scriptures. When I would discuss this in talks, this often provoked conversation from "GenXers" as well as their parents, about coming to terms with this shift. (This was before the "Millennials" showed off their  best-friendship with their parents and the term "helicopter parents" came to be normal in the culture. Millennials/Generation Y, you ran a telephone cord back to the house that we GenXers thought we had left for good! At a deep level, I confess that I still don't fully get it.)
Here is "Take a Friend" by Rush: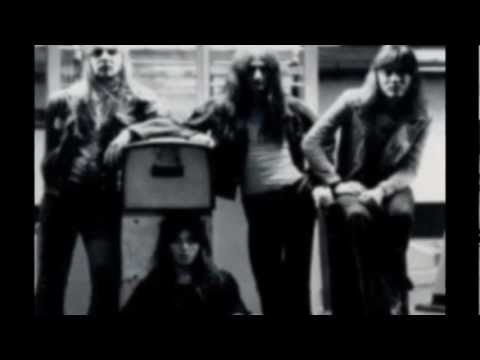 In secular(izing) cultures, networks of friends become more important than ever, as older bonds of culture, blood, ethnicity, parental fidelity, obligation to forebears break down. They break down, surely, in different ways depending on one's specific (more…)
Rock fans and guitar lovers will probably enjoy this article/audio about a newly discovered soundboard recording of Jimi Hendrix. There are several interesting elements to the story. One of them is Joel Brattin, a college professor who specializes in the work of Charles Dickens and the music of Hendrix. As the article explains, he thinks it is just as important to study Hendrix as it is to study Dickens. One reason Brattin loves Hendrix so much is because the guitarist "wasn't a typical pop or rock musician. Hendrix was an improviser." Recently Brattin was asked if he wanted to review a soundboard recording from a Hendrix's show recorded in London on February 18th, 1969. Naturally, he did. You can read the article to find out more about his insights into the music.
As I thought about Brattin, his reverence for Hendrix and excitement over the soundboard recording, I was reminded of our theological heroes. People like Archbishop Ὸscar Romero, St. Ignatius Loyola, Ada María Isasi-Díaz, Dietrich Bonhoeffer, Martin Luther, James Cone, and Helen Prejean. Like Hendrix they are improvisers. Instead of using a guitar, they demonstrate creativity through an extraordinary character, a nuanced theological doctrine, a moving spirituality, or a display of immense courage.
Mary McDonough
Brian Robinette wrote about Freud and Sigur Ros here at Rock and Theology in March 2009.
I just saw this news that Robert Plant is (at long last) apparently open to a Zeppelin reunion. If you have any doubts about whether they can still do it, you should see the Celebration Day film, which recounts their one-off 2007 show in London. Here is a clip: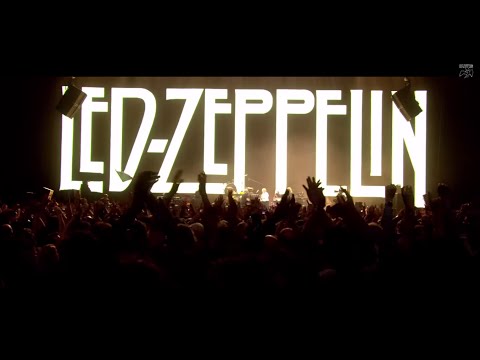 Such a reunion, which would probably be among the biggest concert events in decades, reminded me of the remarkable book by Susan Fast, In the Houses of the Holy: Led Zeppelin and the Power of Rock Music (New York: Oxford University Press, 2001). If this tour materializes, I'm going to have to go back to this book and write a commentary about its spiritual significance for R&T. My thesis would be something like: this book is laden with examples of how rock and roll is a spiritual exercise. (In fact, now that I am writing this out, I think I might choose a few examples from Fast's book to punctuate my upcoming talk at South by Southwest.)
Here are just a few suggestive examples: Writing about Jimmy Page's way of holding his guitar on his hip, and how it creates a "fictional body" that performs on stage, she writes: "The way in which Page moves the guitar over to the side is a metaphor for this decenteredness: the right side of his body and the hip on which the instrument rests in particular form a zone of psychological difference; it signals that now Page has moved further into the subjunctive, further into his otherness, further into the music. Raising his leg deepens the movement further, creating even greater instability. Raising the leg also points more directly to the materiality of the instrument: "Look; this is the vehicle through which I have become other." (p. 152)
"Many Zeppelin fans link sex with spirituality in their experience of the music" (p. 174), and this is exemplified in the (more…)
This week, a book is being published that features an array of authors writing about how their relationship to certain saints helps them navigate the Catholic Church and its crises today. The book is titled Not Less Than Everything: Catholic Writers on Heroes of Conscience, from Joan of Arc to Oscar Romero (HarperCollins, 2013), and is edited by Catherine Wolff.
In it, you will find chapters by renowned theologians Lisa Sowle Cahill (on Mary Magdelene) and Charles Curran (on Bernard Haering), respected Catholic public intellectuals like Joan Chittister (on Hildegard von Bingen) and Cathleen Kaveny (Mother Mary MacKillop), and some very well-known Catholic writers, like Mary Gordon (on Simone Weil), James Carroll (Isaac Hecker), and Colm Toibin (Gerard Manley Hopkins).
My chapter in the collection is on Ignatius of Loyola, and is titled "Curated Free-Fall." Here is the opening of my essay:
*
Some twenty years ago, in Kansas City, Missouri, I was on a religious quest in young adulthood, trying to reconnect with the Catholicism of my youth while tasting other religious fruits. The beginning of my attempt to reconstruct my faith was playing in a Christian rock band sponsored by a Pentecostal church. In that band, the women outnumbered the men, and as I look back, women were crucial traveling companions on my quest, although I never dated Catholics. Protestants, Jews, agnostics, atheists, yes. A Jewish girlfriend challenged me that I knew nothing about Jesus if I had not been to Israel and studied the Torah. So I traveled to Israel, hoping that getting close to the monotheistic "source" would help me figure out what was true about religion as much as which religion was true. Two other girlfriends took me to two different Southern Baptist churches (this was Missouri, remember), and I started to learn about the Bible and a personal Jesus. Just for good measure, my most influential professors in college were robust atheists. For a suburban Catholic, this was a lot of re-sorting in just a few years. A new stage of my religious education was underway, but I was confused about where this left my Catholicism.
The religious part of my life has for a long time been complemented by the rock and roll part. The conclusion of my childhood (more…)
Thanks to Nicole's recent comment here at R&T, I recently watched "Ordain a Lady." This video was apparently put together by the Women's Ordination Conference, a group that has been advocating for decades for the ordination of women in the Roman Catholic Church. The song is a feminist theological parody of Carly Rae Jepsen's "Call Me Maybe."
Here is "Ordain a Lady":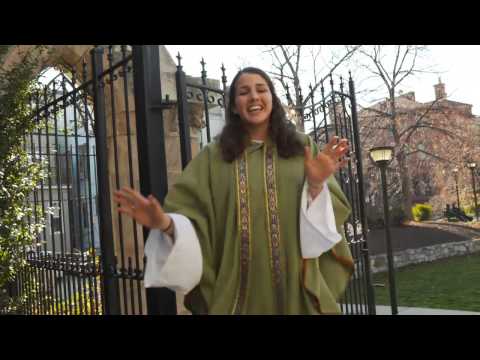 Women's ordination is back in the (inter)national conversation as the Roman Catholic Church undergoes a transition of leadership in the wake of the recent announcement of Pope Benedict XVI's retirement. Although Catholic teaching forbids the ordination of women, many scholars, indeed I would say most scholars, and theologians in particular, are not persuaded by this teaching. And certainly, in the West, support for the ordination of women among Catholics is now consistently in the majority in survey after survey. In other words, the Catholic Church has a widespread crisis of credibility about its restriction of ordination to men.
The decision to make a music video to further the case for women's ordination is an interesting one, and it is a decision that I support. I think the song/video, overall, is surprisingly good given that it was created by a church-related organization.
(Popular culture creations — whether songs, videos, films, cartoons, comics, and more — are, let's be frank, often (but of course not always!) second-rate when produced by religious organizations. Religious groups making popular art often do not have the technical expertise to compete with more sophisticated "secular" works, and their didactic style frequently renders pedantic an otherwise aesthetically appealing creation.)
In Christian tradition, despite popular perception that men with Roman collars, taking orders from Peter or his successor, were walking around the Middle East (or Rome!) in the first century, ordination itself does not seem to go all the way back to the Jesus movement. The Christian/Catholic "priesthood" is a later creation. (more…)
Next Page »