Pages
Categories
Contributors
Recent Posts
Recent Comments
Recommended
Archives
Not rock and roll, to be sure, but well worth a serious listen: This is Sheila Chandra's "Nada Brahma" from her album Nada Brahma (Sound is Divine).
It may be true that "pop" music that designates itself in "religious" terms has a higher bar to clear in terms of expectations. For myself, Sheila Chandra's music, this song included, opens oscillating transepts of contemplation. I am always glad I spent time in this music's company.
What music is most likely to persuade you that "sound is divine"?
There is a style of theology that wants to persuade us that music is most suitable when it fosters the right ideas about reality, including ultimate reality. Such an approach, however, is too didactic, and too selfish about clarity, which it wants to own verbally. That is what Chandra's music reminds me. I think that the spiritual or theological significance of music resides in what it allows a person or group to exceed and to accede: that is, what music allows a person or group to exceed regarding what is too small for them about their life or world, and what it allows a person or group to accede to regarding power for more life.
Sometimes, in my experience, music allows the words themselves to leap the guardrail of words, as I find with Chandra's song "Ever So Lonely":
Music can be a way to have faith in this world, to trust in the powers of life, to be converted to hope. More than ever, I am convinced that the form of musical experience is a useful way to talk about music's theological content.
Tommy Beaudoin, Hastings-on-Hudson, New York
Prof. (Fr.) David Tracy, emeritus at the University of Chicago, has been very influential in my theological education. I read his work as a graduate student, and took a seminar with him on religion and postmodernism, and attended his course on God, when he taught at Harvard Divinity School around 1997. And then kept on reading him.
I was drawn into the rockabilly mineshafts of his theology, which was so much about theological warrants for methodological clarification (though not only that — he did propose a christology in The Analogical Imagination that few explicitly later took up). He seemed like the kind of intellectual astronaut who could find ways to appreciate a mandala of divergent viewpoints on the most important questions in theological research: on God, on the world, on the nature of human existence. His texts, in their rococo experimental constant hang-with-me-in-this-tangentness, which somehow comes across as an orchestral-sounding "I meant to do that," are still among my favorites in all contemporary theology.
I have been deeply influenced by his argument for religion as "limit-language" reflecting "limit-experience" in his early book Blessed Rage for Order. Here is Tracy in 1999 talking about these ideas: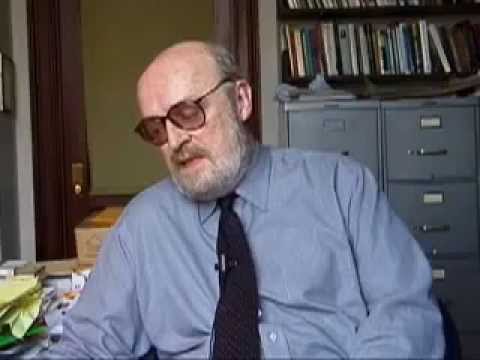 I have been as profoundly shaped by his arguments about God, beginning with the fundamental character of incomprehensibility and hiddenness as ways of characterizing God. Here is Tracy in the same interview series talking about God: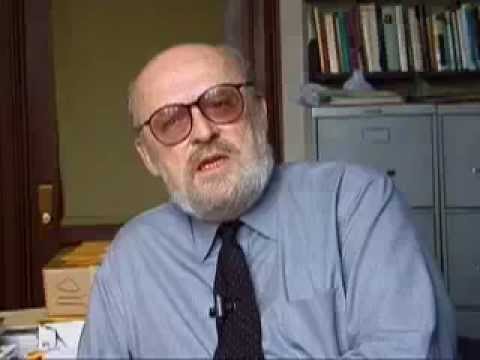 Much of my interest in the limit-character of rock culture as a religious phenomenon, and of its incomprehensible and justice-oriented character as reflective of divinity, are indebted to Tracy (who in all of his work, so far as I know, has mentioned rock and roll
Japandroids, out of Vancouver, released their second album, Celebration Rock, in 2012. Like many fans of Japandroids, the keening bottle-rocket transcendence of their song "The Nights of Wine and Roses" floors me.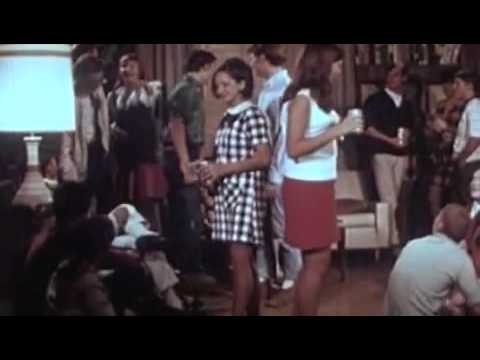 In the previous sentence, I wrote "transcendence," by which is usually meant "going beyond," but after I wrote "floors," I thought about how the song checks transcendence earthward/floorwise, pulling its ambitions down again and again, and so maybe the right term is "rescendence," a relentless commitment to the world in its untameable wonder.
"Don't we have anything to live for?" they sing. This dalliance with nihilism is the jetpack that rock and roll so often provides for those who want to imagine testing the limits of their lives, for what "more" might appear in the process. "Well of course we do," they sing, but things are not so easily sewn up. Bets are hedged: "But till they come true / We're drinking."
Here are the lyrics:  (more…)
Dave Nantais, Dr. Monica Miller, and myself are teamed up with Dr. Greg Garrett and Rev. Merrill Wade for a session at SXSW in March titled "Into the Mystic: Secular Music as a Quest for More." We are looking forward to a good conversation on Friday March 15, 5:00-6:00, in the Austin Convention Center, Room 15. We will be exploring several different facets of the relationship between popular music and religion/spirituality/etc. More information on the session is here. If you're going to be at SXSW or are otherwise in the Austin, Texas area in March, please consider coming. It will be a fine way to enter into a Friday night and full weekend of music and more.
Here is a little South by Southwest flavor: Jack White playing on the street at the festival two years ago: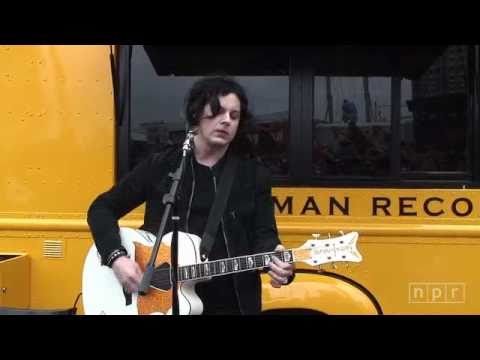 Tommy Beaudoin, Tarrytown, New York
Rock and Theology has been active since January 2009, and if you are reading at our blog page, you can find on the right hand side a log of posts, by month, dating to that time (under "Archives"). You can also access our back catalogue by browsing under the "Categories" on the left-hand side of the page, or by typing something into the "Search" box at the top. You can also search by blog contributor on the bottom left corner of the page. There are many ways to dip into the over 1000 posts from the last 4 years of R&T. While you're at it, post a comment and keep the conversation going.
Thank you to our many readers who keep up with us through Facebook, Twitter, RSS, or the blog directly.
TB
Tonight, I saw Soundgarden at the Hammerstein Ballroom in Manhattan. Ponderous riffage, minor chords, and an urgent straining wail for almost two and a half hours.
Here is footage from their Lollapalooza set in 2010:
During the last third of the show tonight, a mosh pit of a couple dozen people got going on the floor, and a few people perilously crowd-surfed from the middle of the floor to the arms of security near the stage.
As I watched all this from the second-floor balcony, I identified with their response to the music and felt gratitude for their expression, as if they were doing it in my place, because I couldn't mosh or crowd-surf from the balcony, and probably wouldn't even if I were on the floor. The actions of others, simultaneously spontaneous and elicited (by the music, the memories), helped me identify what I myself felt about the music.
On the way home, I wondered about this experience of a fruitful ritual "sacrifice" of others on my behalf. Religions have generated many theologies of vicarious benefit, sacrifice, atonement, and the like, in which one person or group are thought to accomplish things that benefit others across time and space.
Presuming that these theologies, which always risk being "magical," have some origination in ordinary experience, from where do they come? Social scientists and religion scholars have long pondered this question. Tonight's experience had me thinking about it, too.
Tommy Beaudoin, Hastings-on-Hudson, New York
In March 2009 I wrote this post reflecting on some of the meanings of the rock-theology intersection for me, after seeing a performance of "Krapp, 39" in New York City.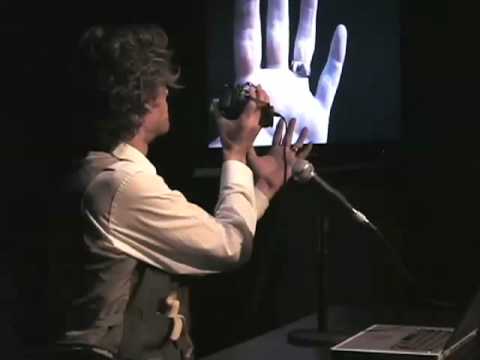 Do yourself a favor and check out the documentary Searching for Sugarman.  It is one of the most remarkable films I have ever experienced.  For those who plan on seeing the film, you may want to stop reading this–Spoiler Alert!
The film focuses on a man named Rodriguez, a folk musician who hails from the amazing city of Detroit (okay, I'm very biased as I live in Detroit!).  In the late 60's Rodriguez played in clubs around the city and gained a small local following.  He released a couple of albums that went nowhere and he soon disappeared from the music scene.
httpv://www.youtube.com/watch?v=eu5W-po-cLI
In the early 70's someone brought a copy of Rodriguez's first album, Cold Fact, to South Africa.  Something about the songs resonated with people, especially those who were fighting in the anti-apartheid movement, and the album became very popular.  Actually, that is an understatement: as one gentleman in the film commented, in South Africa Rodriguez became bigger than Elvis Presley.  Due to Rodriguez's abrupt departure from music, many myths emerged to explain what happened to him.  Some people said that he had lit himself on fire on stage, others said he had put a bullet in his head (also on stage).  The rest of the film explores what happened when a couple of fans in South Africa decided to get serious about finding out the true story.  Check out the film to learn what happened!
When I was in college, in 1989, my roommate would often put Soundgarden on the turntable and an untamed horizon would dawn. (I remember in particular the song "Hands All Over.") He was the guy who introduced me to SubPop, whose literature was strewn around our apartment. (He could hardly believe that I was "still listening to Rush.") But from a second floor apartment on Warwick Avenue in Kansas City, Missouri, was where I learned to savor Soundgarden. I loved them right through their 1995 album SuperUnknown, which was a significant influence on my first book Virtual Faith: The Irreverent Spiritual Quest of Generation X (Jossey-Bass/Simon and Schuster, 1998). In that book, I included many references to their song "Black Hole Sun" (how I wish we had YouTube back then!) which I took to be symbolically important in revealing some key spiritual sensibilities of my generation.
On Tuesday night, I'm going to see the recently-reunited Soundgarden at Hammerstein Ballroom in New York City. I've been getting into their new album King Animal, which picks up where the band left off in the heavy rock/grunge world of the 1990s when they broke up.
So, given my own interests, I'm also thinking about Soundgarden and theology. Here is an interview from a few years ago with lead singer Chris Cornell about some religious matters. Apparently — surprise, surprise! — he went to a Catholic school as a boy. (Their lyrics feature many references to Catholic/Christian imagery, including — listen to that voice! —Jesus Christ Pose.)
Here is Cornell's interview: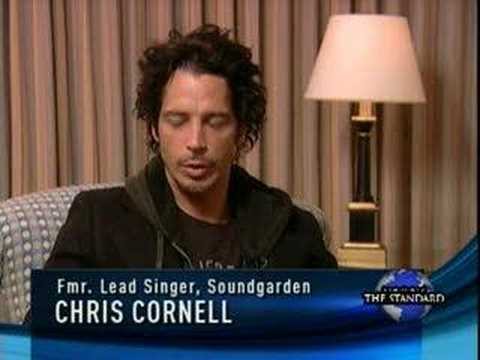 Like many people in the rock and roll world, Cornell wants to now remain a "free spirit" or a free agent. This will be criticized by many academic theologians who think that he has not adequately pictured his own relationship to traditions that constrain and specify his choices and even his language. There is some truth to that. But we don't need to make Chris Cornell into a creature of academic theology in order to take seriously the journey he has taken into a spiritually aware habitation, one that lets him (more…)
A dozen years ago, I had the good fortune to live across the street from Michelle Malone, a well-respected Southern musician who is a strong regional artist and over twenty years, has cultivated robust fan bases across the United States. I've since seen her play in Atlanta, San Francisco, Boston, and New York City. (I wrote earlier at R&T about Malone in a post titled "Jesus and the Nasty Blues.")
After establishing her credibility as a hay-groove guitarist and a singer who projects a lullaby howl of a voice, she is an artist that I would have thought would be really famous if there were anything like justice in the world. (Her latest album, Day 2, is at her website here.)
Of the several songs she has written that have been my regular traveling companions over the years, one of them is "Green," from her album Beneath the Devil Moon. Here she is, performing the tune at what looks like a house concert: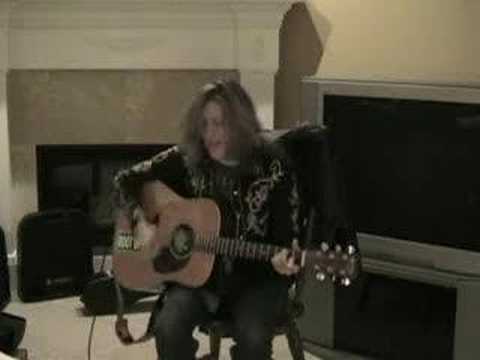 Here are the lyrics (as provided by the Michelle Malone website):
Next Page »