Pages
Categories
Contributors
Recent Posts
Recent Comments
Recommended
Archives
That's one of the suggestions the 16th century Basque mystic Ignatius of Loyola gives to those who go through his famous Spiritual Exercises. It's also true of those who read Rock and Theology, especially if your desire is:
*To find us on Facebook.
*To follow us on Twitter.
*To read us through a mobile app.
*To search our archives: go to "search" on the top right corner of the page or scroll through past months on the bottom right corner.
*To search posts by author: see our new feature on the bottom left corner that categorizes posts by author.
If there's something else you desire from R&T and you don't see it, let us know. All of the above came about because people asked for what they desired!
tb
Several days ago, Christian Scharen posted a thoughtful challenge about whether "we" (which I take to mean R&T readers) should be enthusiastic, from a theological vantage, about the new availability of AC/DC music on iTunes. The basic issue, as he followed up in the comments, is that AC/DC traffics in language about the devil and evil. Isn't it a contradiction of Christian commitments, he asks, to revel in such language — admitting that the band itself may be exploiting such language/imagery in a trite or hackneyed way.
In the combox after Christian's post, I expressed my agreement with his concern in the following way: "We don't want to be schooled, through musical experience, in things that betray what is most important and most true for us."
Also in the comments section, I posted my approach to lyrical analysis from theological perspectives: "If the felt sense of popular music is such an important part of its significance in everyday life, why bring in a critical analysis of lyrics as a kind of 'necessary' theoretical point? For me, this gets to the question of what the theological analysis (or better, sense-making) of music is working with; what is theology's focus when dealing with music? Whereas I used to argue for lyrical analysis as central or at least important for a theological engagement with music, I no longer see it as a non-negotiable element 'a priori'. If the point is to do theology that engages how people really live, I would think we need to make theological sense of what is already moving people. That may or may not include lyrics. Why have theologians been so interested in lyrics when we have engaged pop culture? That's another conversation, but probably worth exploring. That said, whether or not lyrics actually play a role in shaping the reception or the discursive force-field of musical experience in people's lives — and again I think the answer here can only be contextual, not general — there is still room for lyrical analysis by theologians as an attempted intervention in lived experience. On occasion theologians can gain entree to readers'/hearers' lives and propose ways of hearing lyrics that enhance or complexify — that is, redirect — the experience of the music, even if lyrics had not been that important to the listener beforehand."
With these observations on lyrics as background, I'd like to further (briefly) comment on Christian's concerns about singing praises of Satan/devil/evil along with AC/DC.
[1] The basic meanings of our lives is deeper and more complex than what we can say in any one moment. No spiritual narrative (more…)
David Dault's wonderful recent post," Think on These Things?," brings up important questions for R & T readers. Bishop Ricken's quote that "rock music, prurient or lewd films, access to Internet pornography, or student organizations that promote homosexuality all poison the entire ambience of the Catholic University and rob it of its identity" really hit a nerve with me. I have several problems with it but I'll only address two of them right now.
My first issue with the bishop's statement is the utter lack of nuance reflected in his use of the term "rock music." I would guess that Bishop Ricken doesn't know much about contemporary music. Still, that doesn't give him permission to make broad accusations debasing an art form that is no more homogenous than the "Christian" church. Rock music is diverse and includes bands as varied as the Beach Boys, the Beatles, Bob Dylan, Black Sabbath, Slayer, the Sex Pistols, Bruce Springsteen, Mayhem, Fleetwood Mac, and Van Morrison. Frankly, a 10-year-old child could differentiate between the musical styles and messages of these bands.
Moreover, not only does rock music have a positive place in American history and culture but it often promotes causes that the Catholic Church supports. Peace, love, economic rights, human rights, giving a voice to the marginalized, are just a few examples. Clearly there are elements of rock music—drugs, sex, aggression—that the Church, and many music fans I might add, do not like. But this doesn't mean that the entire genre is without merit. This utter lack of nuance, an "all or nothing" approach, is far too often used by the Church to arrive at the most implausible conclusions regarding many moral questions.
A friend sent me a link to a 3-year old article about a grass roots Facebook campaign.  Fans of Rage Against the Machine attempted to vote the band's 1992 hard rock classic "Killing in the Name" the number 1 Christmas song in the U.K. and defeat the front runner, Joe McElderry's song "The Climb"–at the time McElderry had just been crowned victor on the show The X Factor.  Rage's Tom Morello supported the campaign and sent the following tweet to fans: "Rage's Killing in the Name & the X-Factor's goofy Christmas single are neck and neck for num one spot on UK chart. England! Now is your time."
Here is a link to the article in Rolling Stone:
http://www.rollingstone.com/music/news/tom-morello-supports-rages-killing-in-the-name-in-u-k-christmas-sales-battle-20091215
Given his track record for standing up for social justice causes, I don't believe that Morello was utilizing this opportunity for selfish purposes.  Rather, it appears to be an attempt to counter the rampant consumerism that descends upon us every Christmas season.  How can socially conscious persons who are immersed in a consumerist culture (and who, speaking for myself, often contribute to that culture) take a stand against it?
One possibility is something I've dubbed "listening local"–a riff off of "eat local," a motto that encourages purchasing and consuming food that is locally produced.  The idea is that when people eat local food they support local businesses, they are able to acquire food that is much more fresh than what is found in a grocery store, and local food produces a much smaller carbon footprint than the food driven in semi trucks to the U.S. from Mexico, or flown from overseas.  Similarly, supporting local music can make an important impact.  Hard working bands in your town need your support!  Check out one new local band every 4-6 weeks, pay the small cover charge, purchase a beverage at the club, pick up a t-shirt or a CD and express your appreciation to the players–either in person after the show or via Facebook, email, etc.
As I made my way back to Chicago airport after the AAR, it was difficult not to be touched by the immense pre-thanksgiving day homebound stream of traffic last Wednesday – a celebration that up to now has not really registered on my mental or working calendar, I found the quest for family and friends with whom to celebrate insightful and moving. Each culture has its moment or moments of birth and those that mark history, to which we return time and time again to drink at the well of that which somehow made us who we are. We all seek belonging, in one way or another; tradition is not only a church thing.
And on Tuesday evening, I tasted another aspect of American culture: thanks to Hottix.com I got half-price tickets to the show Million Dollar Quartet,
http://www.milliondollarquartetlive.com/
a musical based on a random Tuesday evening of 1956 which saw Johnny Cash, Jerry Lee Lewis, Carl Perkins and Elvis Presley come together at Sun Records in Memphis with the man who discovered them all, Sam Phillips, and create an impromptu jam session that went down in history.  It was the last time they played together.
Here's the trailer: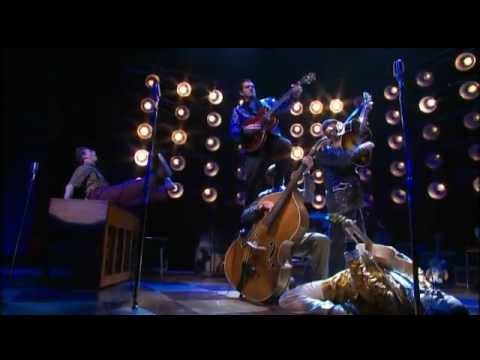 The actors were great and the music really well played,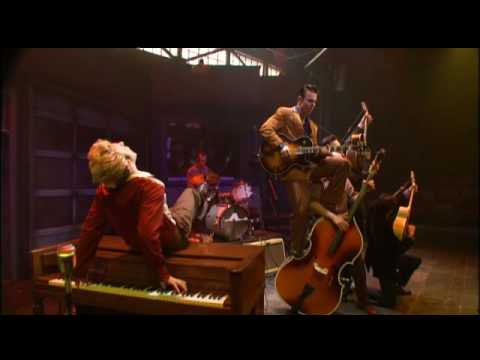 and although the story is also somehow sad, it seemed to me as if I was peeking in on an intersection of (more…)
"We said we're not all Christian, so we can't be a Christian band. We're not all religious. In fact none of us are, really." Marcus Mumford of Mumford & Sons
"We, er, we have a full spectrum of beliefs. I don't know many artists who've managed to go a career without bringing these things up. Saying the word 'God', 'Jesus' – it happens in a million rock songs." Ted Dwane of Mumford & Sons
rollingstone.com, November 16, 2012
One of the continuing conversations among those of us who work on the Rock and Theology Project revolves around what, exactly, we mean when we use the term "rock."  Is it a definable genre?  Is it an attitude?  A "look"?  A style of approach to methods and questions?
Clearly, whatever we mean is rather broad.  When I discussed this with Tom Beaudoin on my radio show, he agreed that our meaning of "Rock" on this blog seems to include the blues, electronica, Hip-Hop, post-rock, roots music, and any number of other sub-categories.
This question came alive for me in a new way on Monday as I was flying back from the recent American Academy of Religion conference in Chicago.  I've been doing research about Catholic higher education recently for a project at my campus, so I've been reading a range of books on the subject.  On the plane, I was making my way through some essays in a volume called The Enduring Nature of the Catholic University, published by the Cardinal Newman Society's Center for the Study of Catholic Higher Education.  (more…)
One album marks my coming of age. One rock album shook my body.  When we cranked an album after beers and late-night pizza in college, it was this. We'd even (I'm now blushing) grab brooms and jump about the dorm room, air guitar gods every one. The one album was AC/DC's Back in Black.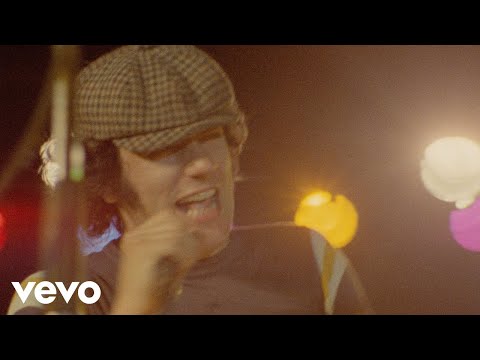 Finally, this week AC/DC has given up their principles and released all their music for download on iTunes. What were their principles? iTunes ushered in the era of the single–albums no longer matter because one need not buy an album to get a song (usually–however, sometimes songs are categorized "album only").   Angus Young, the iconic lead guitarist for AC/DC, put their position this way in at New York Times article in 2008:
"You get very close to the albums," said Angus, relaxing on a couch while sipping a cup of tea. Without the schoolboy uniform he's famous for wearing onstage, he comes off calm and soft-spoken in a black T-shirt, blue jeans and Converse Chuck Taylors. Like his brother he's short and slight, about 5 foot 3 and 110 pounds.

"It's like an artist who does a painting," he added. "If he thinks it's a great piece of work, he protects it. It's the same thing: this is our work." The band has said it does not want to break up its albums to sell individual songs as iTunes usually requires.
This past monday that principle went out the window. This despite being the second best selling rock band, below the Beatles, but above the Stones or Zeppelin, and without ever having a chart-topping single. I know, take a breath.  AC/DC are THAT successful, no matter what the purists say. And AC/DC have had their detractors. In fact, in one of the most remarkable snubs in rock history, AC/DC were not featured on the cover of iconic magazine Rolling Stone until . . . wait for it . . . 2008. The band (more…)
My recent posts on the spiritual exercise of the "immigrant within" (with Radiohead) and on self-transacting desires (with Evanescence) got me thinking more about recent Evanescence music and spiritual exercise.
In ancient philosophy, the "exercise of death" was a spiritual exercise found in many philosophical schools. As historian of philosophy Pierre Hadot relates, many philosophers experienced what they took to be the flight of the soul beyond death. Plutarch writes of a man who "saw nothing like what he had seen before: the stars were enormously larger, and immeasurably far from one another, and they shone forth with a light of great force and marvelous colors, so that the soul, gently and lightly transported by this light like a ship on a calm sea, could quickly moved to wherever it wished." (Hadot, Philosophy as a Way of Life, p. 241) Learning to die becomes the way to learn to live. Becoming adept at releasing oneself from the things that keep existence too small for us is a way to prepare for what finally lies before us. As a result, conform yourself to the truths about life that do not die with death.
Philosophers had various practices by which they would take the measure of their current life by the fact of their certain eventual death, and in so doing would gain clarity about how to think and act in the present. This might be by imagining life from the vantage of the cosmos that will succeed us, or by seeing the present through the lens of the utter emptiness of the inert decay of the grave, or perhaps by living already in the future life that will succeed this one. One learns how to live today by placing oneself already in the future non/self. These spiritual exercises made their way into different religious traditions, including Christianity. Exercises for internalizing what lies in store in heaven or hell (or purgatory or limbo, for that matter) are found throughout the centuries. They have been the material for theological work, and frequently enough the very point of theology itself, from antiquity through postmodernity.
This tradition came to me again when I was listening to the tune "The Other Side" by Evanescence, from their self-titled 2011 album. Here is the song with lyrics, and I've typed them out below, as well, followed by a little more commentary.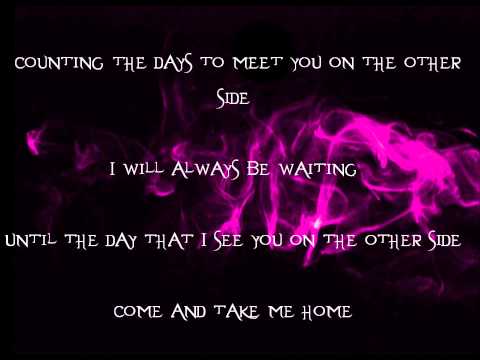 Make me whole again / open your eyes
Taunted by the shadows of your light
Cold and far away like you're not even mine
Undo everything and take me higher
Never believing what they say, 'cause I'm (more…)
For one of my upcoming classes at Fordham, we are reading selections from Our God is Undocumented: Biblical Faith and Immigrant Justice, by theologian Ched Myers and pastor Matthew Colwell (Orbis, 2012). Myers and Colwell argue that a close reading of the Hebrew Bible and the Christian Scriptures, in the context of the pressing controversies about immigration in the West, and particularly in the USA, show that care for the immigrant is fundamental to the continual "care for the stranger" theme in these biblical traditions.
They argue that the practice most fitting these biblical disclosures is, in the language of organizer and activist Alexia Salvatierra, "prophetic hospitality," in which care for the vulnerable transcends concern for contingent political borders. Myers and C0lwell emphasize that the theological ground of care for the "undocumented" is the "statelessness" of God, expressed also in the injunction to ancient Israel to care for the stranger, because they were strangers in Egypt. Along the way, Myers and Colwell remind us that the Christian scriptures picture Jesus' family as political refugees, and Jesus' stateless itinerancy comes up again and again (nowhere to rest — Luke 9:58; needing hospitality — Luke 19:5; knocking on the door and asking for a meal — Revelation 3:20). The city for all time, the "New Jerusalem" in the book of Revelation, is pictured as a city whose gates are permanently open (21:25).
As I reviewed their work over the last few days, I thought that what Myers and Colwell are suggesting is that readers come to greater terms with the "immigrant within" each of us, that we perhaps deny or repress, as a way of rendering "secure" and "documented" persons more available to acting in the interest of the undocumented, the immigrant. (See here for information on the New Sanctuary Movement.) As they put it, "Individual, family, and social health all depend on our willingness and ability to transact our past. It is thus a pastoral challenge to our churches to facilitate the process of 'excavating' our buried immigrant identities." (p. 66)
I wondered, what musical experiences or songs have aided, or might aid, this state of awareness?
For me, Radiohead's song "The Tourist" has been one aid to such an exercise. The song's languorous and elegiac tone allows a kind of reflection on the ways that I have made journeys from one place to another, internally and externally, in my life, and brings me into, I hope, further sympathy for the ways in which everyone around me is in process of negotiating borders in their (more…)
Next Page »