Pages
Categories
Contributors
Recent Posts
Recent Comments
Recommended
Archives
Those who regularly attend rock shows know that fans will often initiatiate practices that illustrate their devotion to an artist.  Here are a few examples of what I mean:
1. At Springsteen shows all over the world during the song "Badlands" fans will chant along with the melody just before the final verse, "For the one's who have a notion, a notion deep inside…"
httpv://www.youtube.com/watch?v=RtsmiTbZ9FI
2. When Rush plays the song "Overture" from their epic opus "2112" fans will shout in response to what the band is playing.  You can see what I mean in this video, starting at 3:30
httpv://www.youtube.com/watch?v=5iFLjjKzN-Y
3. Billy Joel's standard, "Piano Man" is a classic sing-a-long.  The audience at his shows usually sing the last chorus and the band stops playing.
httpv://www.youtube.com/watch?v=8sFlBJ1Jk3w
httpv://www.youtube.com/watch?v=2oT-uiI11dg
Thus states Ephesians 2, offered this week as one of the weekday Scripture readings for some of the Christian churches around the world, and I am left thinking: "seated, in heaven, with you…right now" That Jesus is seated at the right hand of the Father is already something our post-Copernican minds struggle with, because where is heaven, anyway? But that we also have been introduced into that place where he reigns challenges the way we inhabit the space we live and move in 'down here' or rather 'right here' and 'right now'. Because space and time are relative. It's one of the things music reveals to me daily: waiting for the green light as a pedestrian to cross the road (I am currently in Germany – the only European country I have lived in that obliges pedestrians to obey their lights J) – a continuous stream of never-ending moments… unless, that is, I am caught up in the music that fills my mind; Then, the time I am living in is the rhythm pulsing through my brain – sometimes moving me forward, others stretching and holding me (back) in what feels like time held, but it's longer than usual, and I am not pushing against the limits imposed on me from the outside, but rather awake to that moment. And the space I walk through has a different feel to it.
A lot has been written on the time- value of music (most well known, perhaps, is the writing of Jeremy Begbie), but what about the way music affects how we inhabit space? This is one of my ongoing questions, but today I think of it in terms of how we are 'seated in the heavens'. We live in a sensorial world – and the only way to the Sprit is through matter – the only way to heaven is through earth.
Any music could have spoken to this thought, but today it was this one: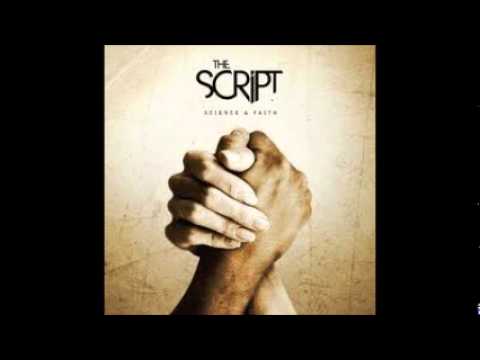 My hands are cold, my body's numb/I'm still in shock, what have you done? /My head is pounding, my visions blurred/Your mouth is moving, I don't hear a word
And I hurt so bad, that I search my skin/For the entry point, where love went in/And ricocheted and bounced around/And left a hole, when you walked out
I'm falling through the doors of the emergency room/Can anybody help me with these Exit Wounds?/I don't know how much
Eric Bugyis, at the dotCommonweal blog, recently argued that Mumford and Sons is a post-Christian band and is peddling music that is less than spiritually satisfying here.
Color me utterly unfamiliar with the band, but ready to learn. Frankly, I was unsure whether the real target of Bugyis' criticism was the band's music or the opinions of the rock critic Ann Powers. I wonder if R&T readers familiar with Mumford and Sons agree with Bugyis' assessment.
Here is Mumford and Sons' "Little Lion Man":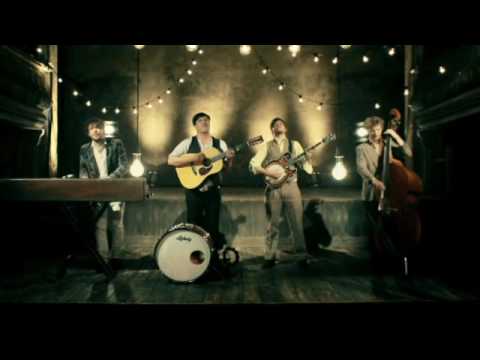 Tommy Beaudoin, Hastings-on-Hudson, New York
I'm still thinking about the work of anthropologist Talal Asad on religion and secularity.
There is at least one particular theological field through which to engage Asad: practical theology. This is so due to Asad's relentless attention to practices, whether on the level of the "materiality" of modern secularity, or of theories about modern secular life that, as he regularly argues, "articulate" (by which I take him to mean both delimit and express) changes in practice.
Practical theology, after all, since the great philosopher and theologian Friedrich Schleiermacher in the 18th/19th centuries, has taken the management of Christian — and particularly ecclesial — practice as its specialty. Such a practical-theological engagement with Asad seems more than warranted when Asad, as he so often does, puts on the table fragments of a theory of modern practice, such as in:
" 'Cultures' are indeed fragmented and interdependent, as critics never tire of reminding us. But cultures are also unequally displaced practices. Whether cultural displacement is a means of ensuring political domination or merely its effect, whether it is a necessary stage in the growth of universal humanity or an instance of cultural takeover, is not the point here. What I want to stress is that cultures may be conceived not only in visual terms ('clearly bounded,' 'interlaced,' 'fragmented,' and so forth) but also in terms of the temporalities of power by which—rightly or wrongly—practices constituting particular forms of life are displaced, outlawed, and penalized, and by which conditions are created for the cultivation of different kinds of human." (Asad, Formations of the Secular, pp. 153-154)
Asad is concerned about inequalities in power as manifest in the practices intrinsic to modern ("liberal") subjectivity. To get hold of how these inequalities came to be, Asad works in a writing style dense, elaborate, and precise, even ornate; he uses references erudite and exceedingly broad (from theology, history, sociology, anthropology, law, performance studies, psychology, economics); and his thematic is at once singular and sprawling: singular in an attempt — most familiar now as "postcolonial" — to archive the cultural exclusions that helped produce our modern achievements and assumed Western categories (like the "secular" itself), and sprawling in his multiple ways of delimiting the topic through indirect investigations, feeling his way multidisciplinarily not for what the secular "is" or "means," but for "formations of the secular."
Listening to Asad as I read, I overheard Styx's song "Man in the Wilderness." Here is the song, with lyrics: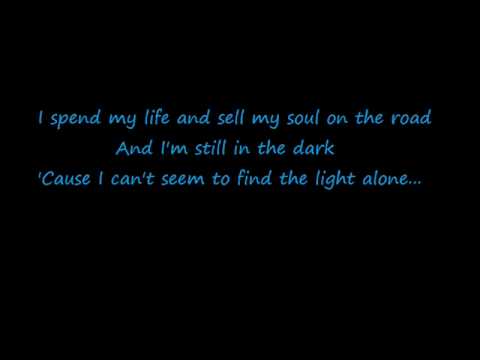 I overheard it because Asad argues that secular experience is a particular form of license for violent practice, untethered from the wisdom of older religious traditions like Islam and Christianity, which understood that intentional discipline, ritual, practice and performance were ingredient to building humans. The leading secularizing nations are the ones that, through the legal
As many R&T readers know, rock and roll has a decades-long conflicted relationship with "religion," and as much as many secular/pop/rock tunes and artists remain indifferent, skeptical, or hostile to religion, other songs and artists experiment with, taste, or embrace religion. But the anthropologist Talal Asad gives us reasons to consider what is really being opposed or embraced when it is a matter of a personal up-or-down-vote on "religion." His book Genealogies of Religion argues that the conception of religion popular in the West is an outgrowth of Christianity.
As Asad puts it: "[W]hat appears to anthropologists today to be self-evident, namely that religion is essentially a matter of symbolic meanings linked to ideas of general order (expressed through either or both rite and doctrine), that it has generic functions/features, and that it must not be confused with any of its particular historical or cultural forms, is in fact a view that has a specific Christian history. From being a concrete set of practical rules attached to specific processes of power and knowledge, religion has come to be abstracted and universalized." (Talal Asad, Genealogies of Religion: Discipline and Reasons of Power in Christianity and Islam (Johns Hopkins University Press, 1993), p. 42)
We have to be as careful as ever, especially when relating music to religion, regarding what we think religion is and how it works — and whether "it" exists.. or for whom it really exists.
Tommy Beaudoin, Hastings-on-Hudson, New York
Tonight in a class I taught at Fordham, a graduate course on "Foundations of Pastoral and Practical Theology," we discussed theologian Karl Rahner's proposal, in the 1970s, for a discipline called "practical theology," that would instantiate the radical new programme for Christian experience announced by the Second Vatican Council of the Catholic Church (1962-1965).
Rahner argued that theology had to undergo a strong reorientation toward conducting modern persons into their own mystery on their own modern terms. In short, theology "must inquire more precisely where and how modern [persons] can so experience [contingency and transcendence] that [they are] enabled to realize genuinely and confidently the objective nature of its implications."
One song that makes me think of this is "Territories" by Rush. Here is the song with subtitled lyrics:
I saw Rush — my favorite band, ever, ever, and ever — live on Saturday night at the Prudential Center in Newark, New Jersey, along with thousands of other mostly white middle aged "dudes." "Territories" is about the petty maintenance of boundaries that indicate the fear of loss of power and the
Just announced: Three of us from Rock and Theology — Dave Nantais, (Dr.) Monica Miller, and me — will be on a panel on rock and religion at South By Southwest 2013.
The panel, titled "Into the Mystic: Secular Music as a Quest for More," will explore ways that secular music can be taken to be religiously or spiritually significant, and will range from discussing ideas about what we mean when we say that music can be "spiritual," to practical suggestions about how "secular" musicians looking for work can get connected to "religious" places that need such musicians.
So, as usual for us at R&T, it's all about bridging (and complexifying) the "secular" and "sacred."
I'm happy to report that joining Nantais, Miller, and myself will be (Dr.) Greg Garrett from Baylor University, and (Rev.) Merrill Wade from St. Matthew's Episcopal Church in Austin.
(Here is one of many posts I sent from the festival this past spring.)
Here is Bruce Springsteen giving a keynote at SXSW 2012:
We hope to meet R&T friends, new and old, in Austin!
TB
I wrote this post for R&T in February 2009 about the striking ways that fans rhapsodize a small "canon" of moments in songs.
For several weeks now I've been mesmerized by a photo published in the Wall Street Journal on August 18, 2012. Click on the picture to enlarge it and take a long, good look. It can be found here. Taken from a book of photos by Bob Willough called Jazz: Body and Soul, I think the editors at WSJ do a great job describing the book and the photo. I particularly like their definition of transcendence as a "momentary release from one's small, time-battered self."
The looks on the faces of the audience, exhibiting such joy, intensity, and emotion, visualize what I think a conversion might look like if we could capture that experience in a photo. The sax player, Big Jay McNeely, almost flush with the stage, appears completely at one with his instrument in some transcendental space between a nightclub and heaven. Or, perhaps, he is in heaven.
Mary McDonough
Next Page »