Pages
Categories
Contributors
Recent Posts
Recent Comments
Recommended
Archives
With the August holiday over, and with thanks to Michael Iafrate, Dave Nantais, and Mary McDonough for keeping us going during a slow month at R&T, we're about to take the plunge with studied abandon into a new month of explorations in rock and theology.
I'm intending to write soon about Ace Frehley (of KISS) and the 16th century Christian mystic Ignatius of Loyola, but for the moment, I'll let Tenacious D set the stage with their rendition of "The Metal," which reminds us that rock and roll is always theologically saturated, even (and especially?) when ironized by the D. "The metal!" Jack Black declaims. "It comes from hell!"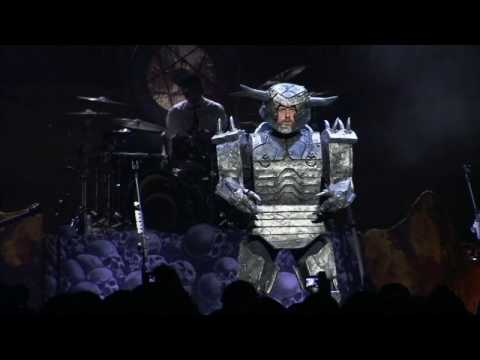 Way, way, way back in the mix, you can hear the theologically significant virtue of wonder being exercised. Fordham theologian Jeannine Hill-Fletcher, in an article titled "As Long as We Wonder" (Theological Studies 68:3 (2007), pp. 531-554), has defended wonder as an underappreciated element of theological life; the cultivation of the experience of wonder is a school for contact with divine incomprehensibility.
In the confrontation with "The Metal," the members of Tenacious D invite us to ask the wonder-rich question that Rush raises in their myth of the discovery of the electric guitar: "What can this thing be that I've found?"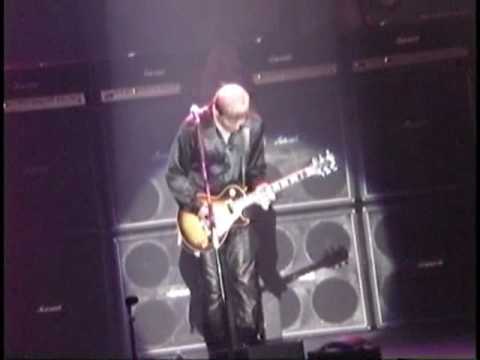 Rock and roll, like religion, has invited both awe and fear. What is the common vein tapped within their shared adherents?
Tommy Beaudoin, Hastings-on-Hudson
Posted in: General by Mary McDonough on August 28, 2012
When my goddaughter was a baby she contracted viral meningitis and then promptly spread it to her mother. While my goddaughter recovered rather quickly her mother suffered with exhaustion and severe headaches for weeks. All she could do was lie in bed in a dark room. The only noise she could tolerate was the music of the Beach Boys which she played over and over because, she recalled, "It was the only thing that made me feel better."
httpv://www.youtube.com/watch?v=89tPuyL1ruY
Over time, the R&T blog has addressed many avenues where rock music and theology intersect. Recently it occurred to me that they both have a relationship with healing. All major religions emphasize helping the sick. Within my own Christian tradition, healing was an important part of Jesus's ministry. Various terms are used in the Bible to describe Jesus's acts of healing. One of the most common is therapeuō whose basic meaning is "to serve" but it also means curing. The English word therapy is derived from this Greek word.
Posted in: General by Tom Beaudoin on August 27, 2012
R&T readers, I've put up a post on this theme here at the blog of the Jesuit magazine America.
TB
Posted in: General by David Nantais on August 24, 2012
For the second year in a row a group of us from R&T have submitted a panel proposal for the annual South By Southwest Music Festival in Austin, TX.  Monica Miller, Tommy Beaudoin and Dave Nantais put their heads together and developed a creative proposal (if I may say so myself!) titled, "Into the Mystic: Secular Music as a Quest for More".  We would appreciate it if our readers would take a few moments to check out our proposal here and, if you find it worthy, vote "Thumbs Up."  Proposals with several positive responses are more likely to be chosen for the festival.
Thank you in advance for your support!
Dave Nantais, Detroit, MI
I was extremely disappointed to read Margaret O'Brien Steinfels' dismissal of the Pussy Riot "brouhaha" over at dotCommonweal, but perhaps not very surprised. (Tom wrote about PR's "punk prayer" protest here back in April. This past Friday, PR was sentenced to two years in prison.)
I have very little to add to the critique offered by Bridget, a Ph.D. candidate at Notre Dame, in "Virgin Mary, Mother of God, Become a Feminist" at Women in Theology. While acknowledging the legitimacy of critiquing Pussy Riot's protest on tactical grounds, Bridget rightly flags O'Brien Steinfels' language as "not merely critical […] but dismissive and gendered": (more…)