Pages
Categories
Contributors
Recent Posts
Recent Comments
Recommended
Archives
Dear R&T readers: As is our custom, we will be taking August at a relaxed pace. There may be some occasional posts, but we will be back in full swing in September. Thank you for reading and commenting through our blog and Facebook page. When we come back in a month, there will be some big news to share.
From a February 2009 post that I wrote.
I recommend Bill Moyers' excellent recent interview with renowned journalist and author Christopher Hedges. They discuss Hedges' research on the ways that corporations' and the US government's widespread, unchecked, and nearly invincible capitalist commitments, have reached a new and deeply troubling apex of wreaking economic, social, and political devastation in the United States. They also discuss Hedges' "faith" and what resistance to the dehumanizing effects of greed in our society means today. Hedges comes around to what he calls a theological point: the neglect of "the neighbor" in this society.
Here is the interview:
In recent years, I have grown more persuaded by analyses like Hedges', as I take further stock of the perpetual war economy, the aggregation of wealth in fewer and fewer hands, the deep difficulties of most families in meeting basic necessities for surviving and thriving in life while maintaining a healthy family life, and the violence and human diminishment that our participation in the everyday economy–joining "us" to impoverished workers around the world–propagates.
Hedges calls for massive nonviolent resistance, and is untroubled by questions about its short-term effectiveness. He seems to return again and again to the question of duty, to what one must do in order not to betray oneself, whether or not the system is overturned in his/our lifetime. He also focuses continually on the matter of telling the truth about the world.
I think that however we construe the relationship between theology and music, the basic question about how we are being made
The Rimini Meeting for Friendship Among Peoples is an annual gathering in Italy that draws thousands of people from all over the world to examine issues of peace, religion, faith, and art, among others.  I had not heard of this gathering until very recently.  A good introduction to its history and mission can be found here.
At the 2012 meeting, which will be Aug 19-25 this year, John Waters, an Irish journalist and music critic, will be curating an exhibition called "Three Chords and the Desire for Truth: Rock and Roll as a Search for the Infinite".  In an interview in Zenit, Waters states, "Rock 'n' Roll remains the most potent artistic medium in modern culture for engaging with reality in its totality"–this is quite an endorsement!  The interview can be read here.
Waters' exhibition features a wide array of rock artists, including U2, Patti Smith, the Velvet Underground, Coldplay and Mumford and Sons.
If any R&T readers make their way over to northern Italy and check it out please let us know!
Dave Nantais, Detroit, MI
Here is a familiar prayer for Roman Catholics:
"Hail Mary, full of grace, the Lord is with you. Blessed art thou among women, and blessed is the fruit of thy womb, Jesus. Holy Mary, mother of God, pray for us sinners, now and at the hour of our death."
Jack White and The Dead Weather revised that prayer, which takes up the entire lyrical content of their song, "Old Mary" (from the 2010 album Sea of Cowards). Here is the Weather performing it live: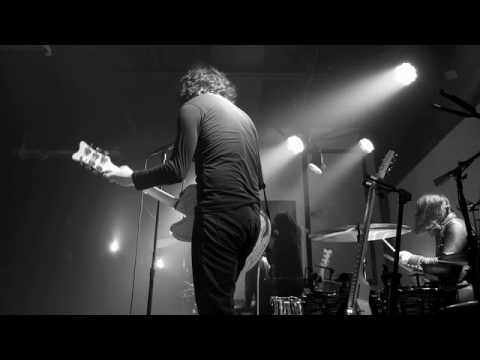 The revised "prayer," as best I can hear it, is:
"Old Mary, full of grace (grease?), your heart stops within you. Scary are the fruits of your tomb and harsh are the terms of your sentence. Old Mary, sister of mine, mother to the world, carry this burden now until the moment of your last breath." The mantra becomes "Now until the moment of your last breath."
White's Catholic upbringing is somewhat well-known, especially through his "Catholic Throwdown" with Stephen Colbert a while back. From White's recent interview with comedian Marc Maron on the WTF podcast, it seems that White is now more or less post-Catholic.
I had all this in mind as I listened to this song and tried to do that simple but impossible rockish exercise: figure out "what the lyrics mean." There seems to be a reworking of Catholicism going on. I thought of many things as I listened to it: A (veiled)
R&T readers who are Bruce Springsteen fans will love The New Yorker's excellent profile of the rock star in the latest issue of magazine. Journalist David Remnick does an incredible job at delving into Springsteen's deepest thoughts, fears, and motivations. Fortunately, it can be viewed here for free.
httpv://www.youtube.com/watch?v=31tgD-JVpIc
Mary McDonough
Last week, I visited Ottumwa, Iowa, where I lived as a child in the early 1970s. Ottumwa is a relatively small town (population 25,000) and I thought that I caught there some images of shifts in smaller-town America: a once vibrant and now sleepy downtown, a community of once charming (and remarkably stately) middle class homes fallen frequently now into disrepair. Among the primary employers are a community college, Hy-Vee and Wal-Mart, and Cargill Meat Solutions and John Deere.
While I walked through the downtown, I noticed two storefronts that, in their juxtaposition, hinted at another American story. There was the Heartland Assembly, an evangelical church, right next door to the offices of Ottumwa radio stations.
Three of the four stations were music-oriented, and featured "today's hits and yesterday's favorites," "classic rock," and "new country."
This local next-doorness of a Christian church and pop music radio stations made me immediately think about the larger history of the intermingling of religion and rock and roll, from its origins to the present, but it also made me wonder about the ways that the relationship between the two is communicated on a local level. This was a nice symbol of it, and reminded me of what I
Back in February I saw Craig Finn of the Hold Steady perform at a small club in Detroit.  Finn was touring in support of his first solo album, "Clear Heart, Full Eyes," a collection of brilliant songs that have been rolling around in my head for months now.  After the show Finn spoke to fans and signed autographs.  I quickly purchased the CD and waited eagerly in line to meet him.  This is a cliche, but Finn really seemed like a regular, cool guy–like someone you'd strike up a conversation with while waiting in line to get into a club for a live show.  I told him that I was a graduate of Boston College (sort of a lie–I graduated from the Weston Jesuit School of Theology which is now a part of BC)–Finn attended BC as an undergrad.  I needed a point of connection to strike up a conversation so in desperation I stretched the truth a bit!  We talked a bit about BC and their football team and he signed the CD.  He did not ask my name, he just signed it "Stay Positive!" and then scribbled his autograph.
"Stay Positive" is the name of the Hold Steady's 4th album–and also the name of a song on that album.  Finn has commented on what the title means: "the idea of ageing gracefully […] keeping going, perseverance [and] how to stay true to the ideals and ideas you had when you were younger."
httpv://www.youtube.com/watch?v=iLTrzWiuj7A
My first thought when I saw those words written on the front of my CD was that Finn uses the term "Stay Positive" like a Christian says "Peace be with you" or a Muslim says "As-Salaam-Alaikum," or "Peace be upon you."  I don't know what sent my mind in this direction–perhaps because "Stay Positive" is not a welcome or greeting (or mandate?) you hear every day, so I quickly looked for a place in my experience to house this phrase.  My interpretation left me feeling spiritually uplifted, as did Finn's performance (and that of his touring band), but I left the venue with the sense that I should have returned the greeting in some way.  What would that be?  "You too" or "Likewise" are way too impersonal.  In retrospect, I should have just thanked Finn for producing intelligent music that washes the streaks of cynicism from my soul and enables me to, yes, Stay Positive.
The word sacred often comes up in R&T discussions. Sacred places, sacred events, sacred practices, sacred music. If you look up the definition of sacred you'll find phrases like "state of being holy," worthy of devotion, reverence," and "associated with the divine."
Last week I was once again reminded of the word sacred when I heard about Bob Dylan's guitar. Not just any guitar but the guitar. An electric Fender Stratocaster with a sunburst finish that not only changed the course of his career but represented a major shift in American culture.
On July 25, 1965 Dylan, up until then a folk musician, showed up at the Newport Folk Festival in a leather jacket. He took the stage, plugged in his Fender Strat, and ripped through a set of 3 loud songs. Today it's hard for us to understand the significance of his performance but back in 1965, Dylan was a folk music god. Devoted to the protest songs of Woody Guthrie, he was considered to be the voice of the next generation. The Newport Folk Festival was the holy shrine of folk music with a tradition considered sacred by many fans. Anyone who played rock music with its loud, more aggressive style was considered a "sell out." So when Dylan took the stage with his Fender Strat the shocked audience actually booed him. People behind the scenes say that Pete Seeger was so enraged during the performance that he wanted to cut the cord to Dylan's power source.
httpv://www.youtube.com/watch?v=izodh_djsUI
Not directly related to rock and roll or theology, but a good tune nonetheless, about keeping the rock and roll spirit into adulthood.
(Thanks to J for the recommendation.)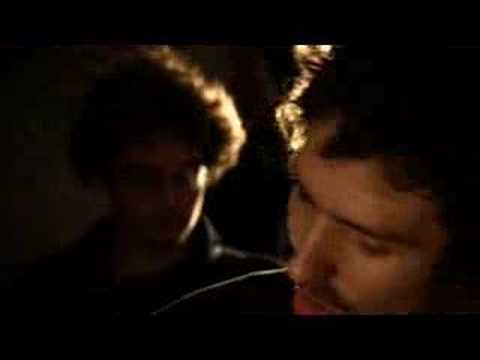 Next Page »