Pages
Categories
Contributors
Recent Posts
Recent Comments
Recommended
Archives
Marillion is a prog-rock band from the U.K. that emerged in the post-punk era of the 80′s.  Their one minor U.S. "hit" is a song called "Kayleigh," which was sung by the band's first front man, simply known as Fish.  In the late 80′s Fish left the band for a solo career and he was replaced by Steve Hogarth.  I am a big Marillion fan and I prefer Hogarth (here comes the hate mail!).  This is not as controversial as if I had admitted to liking Hagar better than Roth, but within the rabid Marillion fan base, my words may be interpreted as heresy!  I like Hogarth's voice better than Fish's, but, admittedly, I also like Hogarth because he is the only professional rock musician that I have ever interviewed.  When I was a graduate student studying philosophy at Loyola University Chicago in the late 90′s I picked up a side gig writing rock album reviews for a free weekly called the University Reporter.  I reviewed Marillion's album "This Strange Engine" for the paper and their management company contacted me about interviewing Steve Hogarth.  Needless to say, I accepted immediately!  Hogarth could not have been nicer.  He was funny and engaging and, despite a couple of technical phone glitches, the interview was an amazing experience for me.
Lately I've been listening to a lot of Marillion because I have an opportunity to see them live in Chicago at the Park West next week.  Marillion doesn't tour North America very often, so this is a treat!  The band recently played in New York City and "Time Out: New York" interviewed Hogarth about the tour and what it is like to be in a cult band that has struggled with mainstream acceptance.  I think this excerpt will explain a lot about Steve Hogarth's character and integrity:
Once in a while you come across someone who is genuinely inspirational. That special individual who carries a heavy burden as if it were weightless. Jason Becker is such a person.
For those of you who have never heard of him, Becker was, at one time, a phenomenal guitar player. As a teenager he played with Marty Friedman in the duo Cacophony. When he was 20 years old, he was chosen to replace Steve Vai in David Lee Roth's band. An album followed, a tour planned. Jason Becker was on his way to becoming a legendary shredder.
Then one day Becker developed a strange limp that wouldn't go away. Eventually he was diagnosed with ALS (also known as Lou Gehrig's Disease), a progressive neurodegenerative disease that leads to paralysis and is considered fatal. Doctors told Becker he only had 3-5 years to live. Within a short period of time he couldn't even hold a guitar much less play with the virtuosity he'd once shown. That was 23 years ago. But his story doesn't end there. In fact, it's just the beginning.
I'm tired of reading mainstream rock critics who seem to have no theological bones in their bodies. They seemingly can't recognize or articulately discuss theological issues even when the artist gives it to them on a silver platter. I could do a more thoughtful post on this another time, when I've let the dust of my frustration settle. Take, for instance, Kitty Empire who reviewed Patti Smith's new album Banga in The Observer, a major English newspaper.  Ms. Empire begins her review with the "rock as religion" analogy: "People often talk about music fandom as a secular religion, one of many founded in the 20th century to replace the old church." She cites the typical examples of this "religion": the communal rush of the concert experience, lyrics as scripture, fans as devotees. 
Where many rock gods disappoint, Ms. Empire writes, Patti Smith offers the authentic goods. She describes Smith as "one of the few figures with a firm handle on the shaman-poet imperative," singing songs that "have always aspired to a frequency that you might call sacred."
If a critic (Ms. Empire or any other) even took a moment to read the liner notes, it would be obvious that Patti Smith actually IS religious. Her songs are their own sort of theological commentary, and always have been. The album begins with a remarkable theological fantasy about Amerigo Vespucci 's voyage to the "New World" in 1497. The song begins and ends with baptismal fonts, but at the end of the song the rain has become the "font" which gives new birth to Vespucci's explorers, now stripped of their armor and laying naked on the ground. The album ends (if you don't count the coda, a cover of Neil Young's 1970 prophetic ecological vision "After the Gold Rush") with an incredible 10:19 long punk gospel tune called "Constantine's Dream." The song began while on an Italian tour when Ms. Smith had a bad dream–about "environmental apocalypse and a weeping Saint Francis." She awoke and went downstairs, through the courtyard and "entered a church to say a prayer." It was, it turned out, the Basilica of St. Francis. The song is an incredible poetic description of the long
From a January 2009 R&T post by Brian Robinette here.
Because popular culture provides so much of the palette for making sense of life today — including making faith-sense — especially for recent generations, I like to learn about what aspects of pop culture connect with people at influential points in their lives.
Over the last six months, I have become acquainted with "This Pretty Planet," a folk song for children co-written by Tom Chapin and Tom Forster.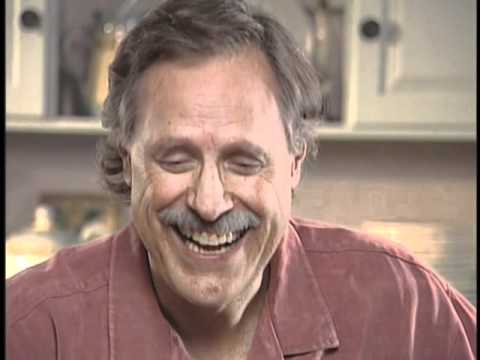 I got to know it through my grade-school aged daughter and her friends singing it in different contexts (school, clubs, spontaneously), and have come to realize that it is one of those minor children's classics that may never leave conscious (and unconscious) life even when childhood is just a memory. For some children a few decades ago, such spiritually influential songs would have been drawn from "Free To Be You and Me," or for others of more recent vintage, it might have been Sesame Street or Electric Company tunes, or even "School House Rock." I wonder if "This Pretty Planet" will be part of the fundamental wheel of sound and image for a good number of today's children.
I really like this song, and the first several months I heard it sung, I was struck by its religiosity.
"This pretty planet, spinning through space / Your garden, your harbor, your holy place"
Wow, I thought, kids are being asked to sing something at school that refers to "your holy place." I instinctively took the "your" to
A while back here at R&T, I proposed the idea of a rock bestiary, building on theological bestiaries from the medieval world. I have periodically updated the bestiary with images of rockish animalia. (Click on "bestiary" under Categories on the left hand side of the page to see other entries.)
Here is the latest, concerning lead vocalist Jens Kidman of Meshuggah, from a Nate Chinen review: "torso hunched forward, head bowed, one foot propped on a stage monitor. He resembled a vulture on a perch, scanning for carrion."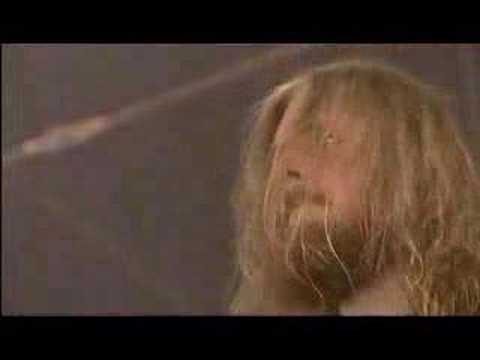 Tommy Beaudoin, New York City
I am not really familiar with the rock band The Hold Steady, although I have read theological analyses of their work (like Sean Dempsey's "Hipster Orthodoxy"), and R&T's own Dave Nantais cites them as an example of the Catholic imagination at work in his eminently readable and thoughtful Rock-A My Soul (Liturgical Press, 2011). I did, however, enjoy listening to the interview with The Hold Steady's singer and guitarist Craig Finn on a recent episode of WTF, the podcast hosted by comedian Marc Maron. (Earlier at R&T, I wrote about the WTF podcast here.) In this interview, Finn talks with Maron about his musical influences, Catholicism, divorce, rock and roll "for adults," and more. You can get the podcast through iTunes (and/or through the WTF app).
Here is an excerpt from Finn talking with Maron in the podcast: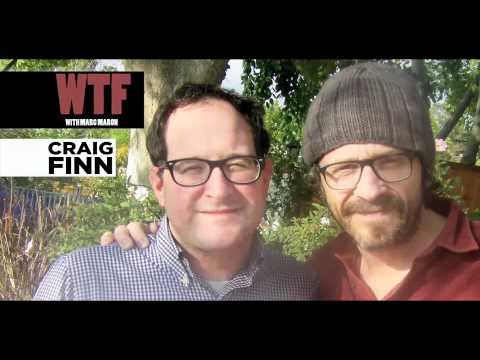 And here is Finn with The Hold Steady, "Stuck Between Stations":
I especially appreciated their (too brief!) discussion about the challenges (and satisfactions) of making rock and roll speak to adulthood. Finn commends The National as another example of a band that is trying to write intelligent rock and roll that speaks to grown-up concerns. (I resist writing it like that, but can't think of a less boring-sounding, more true way to say it.)
Tommy Beaudoin, Hastings-on-Hudson, New York
I was very pleased to recently be awarded a course development grant at University of Detroit Mercy (UDM) where I work.  The purpose of the grant is to encourage faculty to develop new courses (in any field) that promote the mission of the university.  At UDM, that means a course that somehow integrates the Jesuit, Mercy, Catholic, Urban, Justice mission.  Not an easy task!  Eight of us applied and I received 1 of the 2 grants awarded.  If I may pause to brag for a minute–I was the only non-tenured professor to apply and, I believe, the only adjunct instructor to ever be awarded this grant.  Pretty cool!
The course I am developing is (no shock here) focused on popular music and religion.  I have already been doing some reading and thinking about this course, and it is my hope that R&T readers could help me with suggestions.  If you were taking a course about the religious and spiritual flavors of popular music, what would you like to see/hear?
Here are a few thoughts and questions I hope to address this summer.  Feel free to respond if you have other ideas.
1. I am well acquainted with rock music and a number of other related styles (metal, punk, prog, etc.), but I will need to study Hip Hop and the ever-growing body of scholarship related to Hip Hop and Religion.  Since a few of my esteemed R&T colleagues are experts in this area, I am confident that they will be able to point me in the right direction! (less than subtle hint for Monica, Daniel and Rachel, especially!)
2. A course on popular music and religion/spirituality needs to include a LOT of listening to recorded music and live performances!  What if I require students to attend at least 1 live performance during the semester–perhaps focused on a style of
When I started writing about theology and popular culture about fifteen years ago, I quickly discovered one phrase that, above all others, is called on to explain the pastoral rationale for churches or other religious communities engaging with popular culture: so as "to meet people where they are." This is a pastoral translation of something like a theologically "correlational" approach to ministry. By "correlational" in academic theology, we mean an approach that tries to connect, or "correlate," something significant from life (here, popular music) with something significant from faith (for example, a religious concept or biblical text).
This is what is understood as a "liberal" theological approach, and one that has been dominant or at least highly influential in pastoral circles in mainline Protestantism and in Roman Catholicism for nearly half a century. I probably used the "meet people where they are" phrase for a while, but pretty quickly I grew uncomfortable with it. Why? Because the men (and occasional women) with whom I was playing in bands did not generally want or need to be "met where they were," and neither did many of my other friends for whom "secular" or "popular" music was an important part of their lives.
Once you try to explain that phrase to someone who is actually going to be "met where they are," it becomes clear how paternalistic it can be. It suggests that the pastoral worker needs to come down from their basically settled position, and presumably later return to it, in between which they deign to reach out to those who are not on the normative perch.
Better phrased, it might go something like this: "Be willing to be met where we are," which suggests the contingent and unfinished work of the pastoral worker's identity, and the need of the pastoral worker for relationships with others, not
« Previous Page
—
Next Page »