Pages
Categories
Contributors
Recent Posts
Recent Comments
Recommended
Archives
Part one of this 3-part series by Kathryn Anderson is here. Part two is here. Part three is below:
*
I take issue, however, with the energy that the Occupy Movement directs toward the line that separates the 99% from the 1%. Make no mistake: I'm maintaining that the 1% can and must be called to account for abuses of power, for a perverted sense of justice, for blind loyalty to profits ahead of human life. Structures of sin are structures that require dismantling. But I object to the vilification of the richest because I know that Jesus loves the 100%, not the 99% alone. I know that God created, in God's own image, the 100%, not just the 99%. And I know, if we are to transform our society and economy, we need — we are called — to invite the 100% to join that transformation.
I wrote earlier that the Occupy Movement's strength is in inviting the disenfranchised to the dialogue about our society and our economy. I propose that a theology of Occupy Movement is one of invitation, something that Jesus did well and always. The story of Jesus' ministry is one of invitation to an abundant way of life. In fact, Jesus' very Incarnation was an invitation to humankind. By taking on our humanity, Jesus invited us to share in his divinity, to take up residence in the Kingdom of God. And he invited us to join him in building that Kingdom.
So far, the Occupy Movement is doing a decent job of inviting the disenfranchised to the conversation. That's their mission. They've been criticized for leaving some voices out, but they are trying to make democracy a public conversation. In doing so, they are empowering the marginalized to claim their dignity, ability, and worth. That's resonant with the Catholic Social Teaching emphasis on the preferential option for the poor and on participation. As DeBerri and Hug put it in their compendium of Catholic Social Teaching, "The opportunity for democratic participation in decision making is the best way to respect the dignity and liberty of people."
Recently, the New York Times published a feature on the early rock and roller Dion and a stroll he took through his old neighborhood in the Bronx in New York City. The article happened to mention that Dion pulled in Saints Augustine and Jerome during conversation, and that he stopped into his old church, Our Lady of Mount Carmel, on 187th Street. Unfortunately, the article does not provide Dion's quotations about Augustine or Jerome, though it provides a tiny bit on his relationship to that particular Catholic Church.
Here is Dion with "The Wanderer," then and now: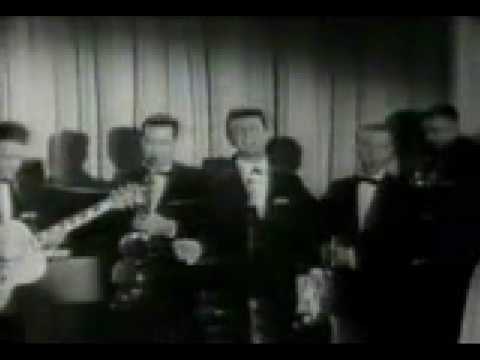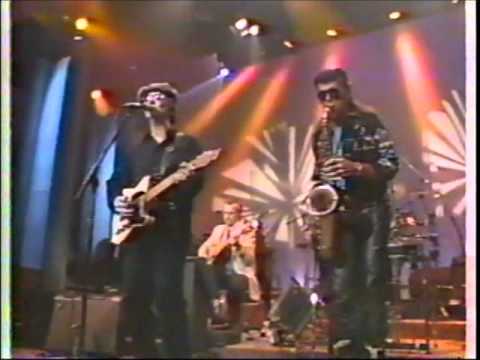 The blocks he strolled during the interview happen to be a few blocks from where I teach at Fordham University's Bronx ("Rose Hill") campus. I frequent that neighborhood and the many cafes, bakeries, and restaurants on Arthur Avenue, an old Italian community. Sometimes I stop by Our Lady of Mount Carmel for some reflection time in the middle of the day. My undergraduates know the local bars by heart.
So after I read the article on Dion, I took a few pictures of the church to share with R&T readers:
Part one of this 3-part series by Kathryn Anderson is here. Part two is below:
*
I want to engage the Occupy Movement critically and challenge it to be more articulate or consistent. It's because I firmly believe that our economic system is unjust and must be transformed and because I believe in the power of the Occupy Movement to affect positive change that I want to offer criticisms of the theology the movement expresses and challenge it to be authentic — in order to be truly transformative.
First, I believe that the Occupy Movement is right to identify massive injustices in our economic system. I understand why the protesters feel disaffected. Three years of faithful payments have gone since I finished grad school, and the amount I owe on my student loans is still greater than my yearly salary. But I know that my case is hardly the worst of it. Many families are faring far worse. The Catholic Campaign for Human Development offers an excellent resource on the difficult decisions that families at the poverty line face each day. For many families, economic hardship predates the current recession — it's just a fact of life.
The U.S. Catholic Bishops and the Vatican have not been silent. In their 1986 letter Economic Justice for All, the U.S. Bishops demanded a moral voice that guides for our economic system, one that will safeguard the well being of the poor and uphold the value of human life and dignity. The Pontifical Council on Justice and Peace echoed that sentiment in their October 24th, 2011 statement: "The economic and financial crisis which the world is going through calls everyone, individuals and peoples, to examine in depth the principles and the cultural and moral values at the basis of social coexistence." The Council maintains that the current economic crisis comes from a failure of moral vision and a failure to place human life at the center or our economic system.
And Catholic Church leaders remind us repeatedly that the increasing wage gap amounts to a structural sin. The chasm that separates the rich from the poor isn't unfair; it's sinful. A sinful structure is like a web, a system that keeps us from doing good, that violates the common good systematically, that stifles authentic human development, and is contrary to the will of God.
My friend once made a t-shirt with stick-on letters that read, "You can't serve God and corporate interest." That shirt didn't pull any punches, and it speaks to structural sin. Corporations are legally bound to seek the best interest of their shareholders. Even if they are well-intentioned, the board and management are obliged to steer the company in a direction that will maximize profit, even if the choices they make oppress the poor and violate the common good. This is a structural sin: despite best intentions, we have made it impossible to do good.  This sin must be repented of and atoned for. In drawing attention to it, the Occupy Movement is a prophetic voice.
Last week Caroline Kline shared the article "Feminist Films" on Feminism and Religion and discussed the Bechdel Test as a way to identify whether or not a film is feminist.  It left me wondering – can we identify music as feminist in the same way?  Music generally does not offer dialogue between two women, although there are instances where we find two women singing together about feminist issues like the 80's classic "Sisters are Doin' it for Themselves."   There are also women singing about or to women, like Juliana Hatfield's "My Sister." And there is music that acknowledges women's struggles as women like Ani Difranco's "I'm No Heroine," No Doubt's "I'm Just a Girl," and Pink's "Stupid Girls".    But is this the only way to identify feminist music?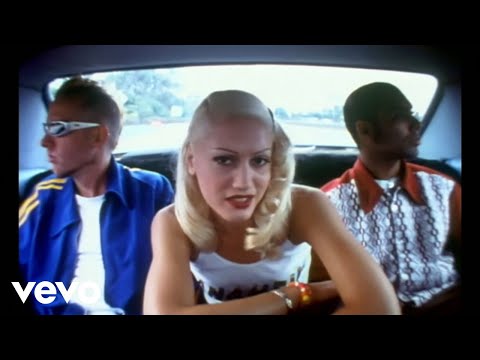 What about Alanis Morissette's "You Oughta Know?"  In the early 90's when this song was released it left women everywhere claiming it as their anthem.  They recognized Morissette's experience as their own and utilized the song to help release the anger and suffering they experienced as a result of their relationships with men.  Although some claim it does not support a feminist agenda because it focuses on a women expressing her rage over her lover's betrayal, I think it affirms Carol Christ's notion that women need to hear the stories of other women.*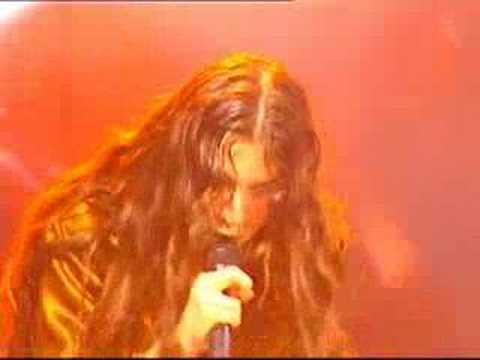 And what about Pink's "So What?" Although the song certainly mentions a man, it allows women having relationship struggles to recognize their strength and ability to exist beyond what society has dictated as the norm for women.  It supports the idea that women no longer have to crumble when their relationships with men end; rather women can be and are their own persons.
I am grateful to Kathryn Anderson for her guest contribution to R&T, a short series of Catholic theological reflections on the Occupy movement beginning below. Ms. Anderson is director of social justice ministry at Centro Altagracia de Fe y Justicia in North Manhattan. Before coming to New York, she studied pastoral ministry at Boston College's Institute for Religious Education and Pastoral Ministry and worked in parish social ministry at the Diocese of Houma-Thibodaux, Louisiana.
*
Recently, I joined my coworkers from a Jesuit community organization in Northern Manhattan in a march called "End to End for the 99%," a day-long campaign to rally support along the length of the island for the Occupiers at Zuccotti Park. We joined the march at 181st Street and carried our banner down Broadway, stopping in Harlem at 125th Street; passing through the throngs at Times Square at 42nd Street, and finally arriving at Zuccotti Park in Lower Manhattan just as the sun set. For much of the march, I felt proud to be calling attention to economic injustice. As I cheered for democracy and for the 99%, I felt part of the movement. But as the afternoon wore on, I stopped hearing the breadth and expansion of "We – are – the 99 percent!" and I started hearing the line between 99 and one, a shift that left me deeply troubled. As I walked, I wondered how a theology of Occupy Wall Street could clarify our purpose and ideology, while inviting Catholics and other people of faith to engage with the movement with confidence and conviction. This post offers the beginnings of a theology for the Occupy Movement. It aims to identify the theology expressed by the movement as it stands and proposes a more consistent, authentic theology that Catholics can use as a resource to open conversation and to guide their decision-making.
Of course, it's impossible to speak of everyone in the Occupy movements as if they all think alike. They have a variety of motivations and convictions.  Still, there are plenty of ideas that can be identified with the movement in general. The movement proclaims the dignity of the poor, the unemployed, and the voiceless. The movement also proclaims the value of human persons and human lives over corporations. Two signs that I saw at the march or at Zuccotti Park expressed that conviction: one said, "I'll believe corporations are people when Texas executes one." The second sign, more pithy, read, "Love People Not $." At Zuccotti Park, the Occupiers were working in teams to manage food preparation, sanitation, public relations, and other tasks. They recognize that each member of the movement has something to contribute. Both the statements the Occupiers make and the way the camps are organized express a theological anthropology that is primarily positive (in other words, a theological system that claims the fundamental goodness of human persons).
What's inconsistent about this theological anthropology is what's implicit in the chants and signs: it's the 99% who are fundamentally good. Bankers and financial workers are vilified. A friend said to me, in jest, "Jesus loves the 99%;" the "Occupy, Catholics!" blog has a tag line that reads, "We are the 99%, made in God's image." Those statements are meant to counter the prominent mindset, whether it's expressed in advertisements or our tax code, that money confers worth. They're not meant to imply that God doesn't love the 1%, but not all of the Occupiers understand that nuance, I'm afraid.
Furthermore, there have been a handful of signs calling for class warfare. I felt a militant tone that at times settled over the march along Manhattan; one of my fellow marchers had signs calling for the overthrow of our government and claiming that the war had begun. These signs and chants betray a theological anthropology that is not fully positive.
In light of the recent discussions on this blog as to what, exactly, we might call the "definition" of rock (see here and here), I was struck by an interview this morning on NPR's Weekend Edition.
Audie Cornish interviews the band Miracles of Modern Science, and the lead-off to the story deals with the fact that they don't look like a rock band (nary a guitar in the group), but they play "rock."  At one point, a member of the group notes that — because of their instrumentation — they often get mistakenly booked with folk acts, and when they take the stage they completely destroy the quiet vibe of the room.
"There's sort of a thaw in the music community now between people who play classical music, or whatever you want to call it — concert music, art music — and what we do in music clubs," says Geoff McDonald. "And that's a really great thing. You see lots of people doing imaginative things from both sides of what was [once] a divide."
What do you think?  Are they a "rock" band?  A "folk" band that plays with rock-like intensity?  Something else entirely (like performance art)?
Take a look at this video for their single, "Eating Me Alive," and let us know what you think.
httpv://www.youtube.com/watch?v=sjpbHlJ4rjA
David Dault, Memphis, Tennessee
This post is part two of my reflection on Jon Anderson and Vangelis' song "He is Sailing." Part one is here.
Immediately the song begins with syncopated synthesized sounds that evoke a plucked guitar atop a familiar high-hat-snare rock beat, just a hair removed from a too-clean-and-shiny disco sheen. Beneath it trowls the fruity fatness of 80s synth-bass sounds, which are mildly bombastic and evoke a certain gravitas and lightness all at once. This is the sound, in that era, of "new age" music, or the kind of "space music" that some US radio listeners will recognize from the show "Hearts of Space" (which I listened to regularly on public radio in Kansas City in the 1980s and '90s).
The evoking of that atmosphere is not incidental to the potential theological significance of the song. Indeed, the cultivation of a particularly "spacious" sonic atmosphere all the way through will prove crucial to the way the song becomes available to a theologically-interested hearing. "Space music" is a kind of pop-orchestral synthesized music that typically aims to represent — and induce — a feeling for the whole, or perhaps an intuition of the inescapability of the whole-as-promised, a taste for the grandeur of a beyond that calls us out of all the forms of gravity that bind us. A percussive and melodic drone of electronic pulse and tone invites the listener there. (There are certainly no drum or guitar solos in this musico-spiritual world.)
httpv://www.youtube.com/watch?v=Br0pqaSKReY
Why do these sounds clearly work this way for some hearers, while others find these sounds merely tedious, trite, or otherwise forgettable? Is it the heritage, in the Western tradition, of orchestral music and romanticism in service of the cultivation of awareness of the sublime, a heritage variously appropriated today? Or is it that music somehow expresses religious sensibilities, like those charted by William James in The Varieties of Religious Experience, that some people simply seem to have while others just as simply do not?
We have not yet gotten to the lyrics, but I will try to turn to those in the next installment.
Tommy Beaudoin, Hastings-on-Hudson, New York
The Rock and Roll Hall of Fame in Cleveland, OH announced the 2012 class of inductees today.  Guns 'n Roses and the Red Hot Chili Peppers are among those artists being celebrated this year.  Every year when I hear who is being inducted, I am reminded of Eddie Trunk, host of "That Metal Show" on VH1 Classic, who is always flabbergasted by the choices.  "Are you F-ing kidding me?!" he shouts as he stares into the camera, looking like someone just ran over his beloved pet dog.  I can relate to his exasperation.  Many of my favorite bands may never be inducted.
I was writing a response to Jeff Keuss' thoughtful post below, asking what rock is, when I realized my reply was getting slightly too long for the comment box, so I've put it here as a post:
Thanks for raising this, Jeff, and thanks for the responses to Jeff's post that help me think about what makes rock rock, and what it means to call this the "Rock and Theology" project. When I say "rock music" now, in the United States, I feel instinctively that the term has been surpassed by something more diffuse, and that by even using the term I have declared the expiration date of that rockish musical agenda (bombast, irreverence, technique, Big Ideas, the carnivalesque) that was so influential for me. Here is Twisted Sister's memorable celebration of the rock idiom from the mid-80s, which rings the changes between now and then. Few today would cry out "I wanna rock!" unselfconsciously. But notice the constant theme in the video of (as I have written elsewhere) modest rebellion against the smallness of white suburban mores. As hack as that seems now, everyone has to start their journey out (and journey in) somewhere.
That said, global mileage varies; to say "rock music" in other geographical contexts today is to mean what those of us in the United States and Canada might call disco, hard rock/metal, or any loudly-played popular electrically-produced music with melodic hooks and prominent backbeat. In the last several decades, amplifiers-full of academic research have gone into isolating the essential rock sound — or in recent years, the essential rock culture in which distinctive sounds are produced and counted as "rock and roll." Indeed, in the USA anyway, "rock music" tends to call up a somewhat different constellation of images, sounds, and concepts than "rock and roll." I take the latter to be the historically broader, though now fairly antiquated, term, caught up in the crucial 1940s/1950s musico-cultural dynamics that Mary McDonough sketched above.
I confess that my own weakness is for the term "rock culture," because I have been persuaded by the research, in different disciplines (including in theology and in popular culture studies), on the world-generating power of cultural practice. And I have also been persuaded by my own experience, as a rock fan from about 1980 forward, and having played bass in rock bands from 1986 right to the present, that the pleasures, meanings, and formative powers (and, yes, "dangers") of "rock and roll" or "rock music" lies in the array of practices and trainings of sense that happen through the zones of performance always present in rock listening, from ways of listening to the radio to ways of enjoying live music to ways of adornment to ways of rehearsing to ways of conducting oneself backstage to ways of carving out the physical relationship on stage between drums, guitars, bass, and singer, and much more. There really do
"Do we in our time have an answer to the question of what we really mean by the word 'being'? Not at all." So begins philosopher Martin Heidegger's 1927 treatise Being and Time (Zein und Seit) that turned philosophical thought on its head in the early twentieth-century.  For Heidegger, the real questions are "the questions that remain forgotten" and blithely overlooked.  Who would question the fact of being?  We are 'here' aren't we?  Yet in asking such a supposedly simple, overlooked question surprising and revolutionary things can often arise.
This week, Stephen Hyden posed what is perhaps one of the big overlooked questions in music:  what constitutes what we define to be "rock" music? In his article posted on the A.V. Club webzine entitled "It's time to stop using "rock" as a catch-all term for popular music", Hyden poses the following question:
While rock has never been rigidly defined as a genre, and has a magpie sensibility with new sounds and trends, it is no longer the center of pop culture, with the prerogative of granting honorary membership to artists practicing in other genres. Even if rock has never been specific or easily definable entity, the term no longer suits the wide-ranging and amorphous body of music currently being made and heard.
Hyden builds his case around the fact that MTV started as a "rock only" station that as a result of breakthrough cross-over acts like Michael Jackson and Run DMC changed the very definition of what "rock" was to be defined as. Hyden exemplifies this by reflecting on an early video by Run DMC entitled "King of Rock":
In the "King Of Rock" video, Run and DMC walk into a rock 'n' roll museum and are stopped by a security guard (played by Late Night With David Letterman regular Calvert DeForest, a.k.a. Larry "Bud" Melman), who cackles, "You don't belong in here!" The guys proceed anyway, and make a mockery of the place, scoffing at Buddy Holly and The Beatles and even stepping on Michael Jackson's glove. It must've seemed heretical to some at the time for two rappers to blow raspberries at these music legends, but the idea was to gain mainstream acceptance—on MTV, on the radio, and in the media—by aggressive force. "We were sick of journalists asking, 'Do you think hip-hop is a fad?' 'Where do you think you'll be in five years?' We felt disrespected," DMC says in the book. "You're goddamn right we wanted to cuss out The Beatles." Run-DMC was inducted into the actual Rock And Roll Hall Of Fame in 2009, the official sign of acceptance by the rock establishment, though by that time the recognition seemed superfluous. Run-DMC's impact on pop culture was already beyond question; what is questionable is why we're still using "rock" as an umbrella term for all the forms of popular music being made today. (emphasis added)
Perhaps to Hyden's point we need to wrestle with the same, unasked question: what is "rock" and how do we define it today?  Is "rock" merely a catch-all term for all pop music?  As Hyden wonders throughout the article, perhaps it is time to put the term to rest or perhaps better understand what we mean when we use the label.
As a blog concerned with Rock and Theology, what do *you* think constitutes "rock"?
We would love to hear from you!
Join the comment discussion (or 'jam session' if you like) as we wrestle with what constitutes "rock" in the twenty-first century.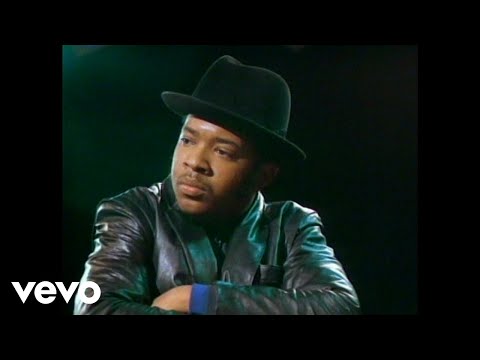 « Previous Page
—
Next Page »