Pages
Categories
Contributors
Recent Posts
Recent Comments
Recommended
Archives
"O Come O Come Emmanuel and ransom captive Israel…"  Advent is a season of longing and hope and the opening words of the hymn –  "O Come O Come…" offers a plaintive cry that reaches from a minor chord to a major.  With the beginning of the Advent season, this Emmanuel – God with us – that was longed for prophetically yet not realized until the angels bore witness to 'reality writ large' in the cry of a tiny babe in Bethlehem as heard in St. Luke's Gospel is is still with us in a yearning and plaintive age.  Even with the promise fulfilled in the birth, ministry and life of Christ oh so long ago, the Church returns to Advent each year to remember what it is to long for a savior, to hunger for salvation, to hope beyond our capacity to see, hear, touch or taste.  Will a savior appear?  Who is this Emmanuel?  Better yet… where is hope for a savior residing in a cynical age? The voices of those who cry out both silently and audibly for this savior are not much different today than those in first century Palestine.  Listening to rock music shows us that to be the case. Where rock music is filled with a cast of characters both soaring heroic standing and woefully tragic who haven't a hope in the world, there is also a significant yet often overlooked population who are high functioning yet perpetually lost souls that inhabit the nether region between living happily ever after and giving up entirely.  To put it another way, some people are merely mundane freaks and geeks who are just painfully average.  Often the question of hope gets discussed on the extreme ends of the human spectrum – either we have found everything we have ever desired and are finally at rest or we simply collapse and turn to ashes amidst our misery.  While this is the experience of some people, it is not the experience of many others.  The person who has the average job that isn't horrible and yet isn't amazing, who has children who aren't perfect, whose marriage has moments that are celebratory and yet long stretches where the discussions never go further than paying bills, watering the plants, and taking out the trash.  For the painfully average and mundane, there is always the sense that something has to give, that we were meant for something more, something great, someone who really understands us in ways that we don't even understand ourselves.  Yet if we cannot resolve these massive existential questions, then perhaps giving up is the option, to stop swimming upstream, to cease the striving for something more and simply free fall into whatever pit we have been fearing we would descend into it we simply stopped trying so hard.  For the painfully average and mundane, Aimee Mann's song "Save Me" provides a soundtrack to this longing to move beyond the wallowing and wondering about something or someone more.
Throughout this Thanksgiving weekend, wherever I have been, I have heard Christmas music playing: the grocery store, the coffee shop, restaurants and bars.  As much as I/we may dislike the commercial onslaught of the Christmas season, it will be with us for the next 4 weeks.
As the carols played in the background this weekend, seeping into my consciousness, I began to think about the connection between rock music and Christmas music.  There are MANY rock artists who have released Christmas albums.  I count among my favorites the Aimee Mann holiday disc called "One More Drifter in the Snow"–check out a sample here:
httpv://www.youtube.com/watch?v=bI2TvaoCEAU
I reviewed Mann's disc 5 years ago for BustedHalo.com.  You can find the review here.
Another favorite rocked out Christmas tune of mine is, of course, Springsteen's, "Santa Clause is Coming to Town."
httpv://www.youtube.com/watch?v=iSgEDKjmT5o
I am delighted to announce that Prof. Christian Scharen has joined Rock and Theology. (See his first post below.) I have admired and learned from Christian's work in practical theology for many years, and he brings substantial experience in writing about the intersection between popular music and theology. Prof. Scharen teaches worship and practical theology at Luther Seminary in Saint Paul, MN, having previously taught at Yale University Divinity School in New Haven.
Originally trained in theological ethics, ethnography, and social theory in Berkeley and Atlanta, Scharen's work brings a lively Christian imagination to critical engagement with culture. His writings have appeared in many academic and pastoral publications, including The Cresset, Books & Culture, The Christian Century, Dialog, the Scottish Journal of Theology, the Journal of the American Academy of Religion, Generate and others.
He is married to Sonja, a nurse-midwife and has two children, Isaiah and Grace. He loves old churches, "A Prairie Home Companion" (a must, he says, for Lutherans in diaspora), and dark beer. On that last one, he'd especially like to recommend the Fulton Brewery's War and Peace, a Russian Imperial Stout of the highest order.
I also would like to recommend his new book, Broken Hallelujahs: Why Popular Music Matters to Those Seeking God (Brazos, 2011), for which I provided the following endorsement: "Christian Scharen's theological meditation on popular music shows why Christians and popular artists have serious spiritual concerns in common. He argues that pop musicians are already literate about the creative character of surrender in their lives and work, and that Christian theology too finds its center in graceful surrender to God with and for others. Fans of music and students of spirituality will and should be drawn in by the work of this discerning, inquisitive theological thinker and unapologetic — but not uncritical — music fan."
He also plays bass for The Fleshpots, and his own website is here.
Welcome, Christian Scharen!
While against my better judgment, I had to stop at Menards, a major midwest home building supplies store, to pick up some supplies to hang an advent banner at church.  As soon as we walked in, our ears were assaulted  with some bad version of "jingle bell rock" (perhaps it was this horrific version by Billy Idol). I'd mostly avoided the shlocky Chrismas rock foisted upon unsuspecting shoppers this time of year (well, actually, since before Halloween, since that holiday doesn't have many tunes save Warren Zevon's Werewolves of London). So my first post in joining the conversation here at Rock & Theology on the cusp of the beginning of the season of Advent has to be about why rock musicians are much better at Advent songs than ones about Christmas.
Of course I could start many places on this one, but the most ready to hand for me is the case of U2. They have done some Christmas songs (the most widely know is Christmas (Baby, Please Come Home)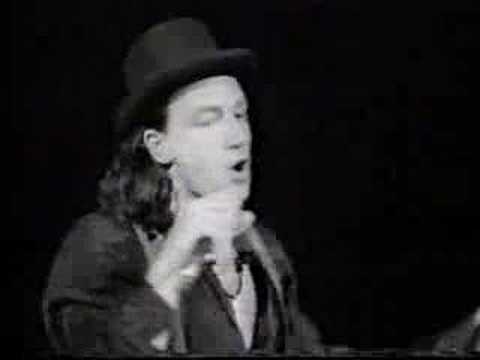 Honestly, it IS better than the over-played Jose Feliciano's Feliz Navidad.  But the fact is that rock is better in the mode of desire and lament rather than tinsel and mistletoe.  The U2 cover of Greg Lake's lament about consumerism in the Christmas season reaches closer to what I'm after, but its darker lyrics (They said there'd be snow at Christmas, They said there'd be peace on earth; but instead it just keeps on raining, vale of tears for the virgin birth) are overcome by the chiming guitar, sleigh bells, and references to Father Christmas.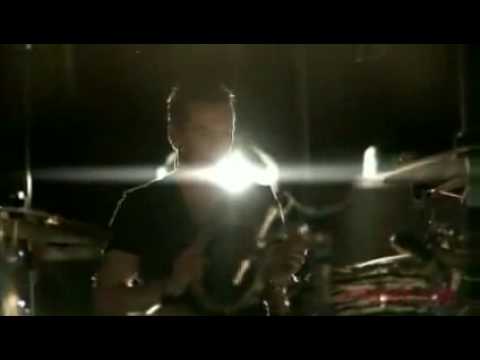 It is not too far off to say what divides "American Christianity" (a way to refer to cultural Christianity) and something nearer to the way of Jesus Christ is the little four-week season of Advent.  While the masses trample each other to fight over bargin consumer goods, the invitation of Isaiah is to stare at the horrors of the world and cry, "O that you would tear open the heavens and come down."  The heart of advent as longing parallels the heart of Jesus' teaching on prayer: to plead for life "on earth, as it is in heaven." Such a prayer starts where God starts in relation to the brokenness of creation; with an ear bent to the cries (Exodus 3:9).  U2 has done much better in this regard, singing the brokenness of life as a song before God, knowing that things ought to be otherwise. Thus, they sing versions of the lament titled, "Why?"
"I don't care if it['s] about religion or not, the song is awesome!"
"We played this at my father's funeral. It uplifted my soul. Amazing song."
"Simply pure and beautiful."
"A match of sound, made in heaven for us mortals to enjoy – Jon and Vangelis."
These are some of the comments on the YouTube page for the song "He is Sailing," recorded by Jon Anderson and Vangelis for their album Private Collection (Polydor, 1983). Jon Anderson was for several decades the lead singer of the famous rock band Yes, and Vangelis is a world-renowned keyboardist and electronic musician. In the 1970s and 1980s they collaborated several times.
When I was in college (1987-1992), I discovered Private Collection, as part of a general discovery in depth of Anderson and Yes. This was probably through a recommendation made by someone on an email list ("listserv") for the rock band Rush, which I started reading soon after I got on the Internet in 1988. Lots of Rush fans were also Yes fans, and we often emailed recommendations to each other and traded tapes and videos through the mail. It is also possible that I found this album by browsing at local record stores in 1988-89 in midtown Kansas City, as I was a student at the University of Missouri at Kansas City. Somehow I found this record (in cassette form, no doubt), and listened to it on my Walkman. When "He is Sailing" came on, I was fairly deep in the throes of a conflicted but nevertheless evangelical Catholicism, of the film The Razor's Edge (the Bill Murray version), of various relationships with women, of playing college rock band music, and of overall religious questions and questions about religion that seemed to not only make for the weave of my everyday life but also to loom large at various big turns in my life. Into this "normal," if particular, late-adolescent maelstrom came Anderson+Vangelis' "He is Sailing," a tune that, like many other songs by these musicians, had cosmic aspirations while hinting at revelatory origins. Here is the song:
httpv://www.youtube.com/watch?v=Br0pqaSKReY
I have now had 23 years with this song, and also met Anderson on a train several years ago and saw him perform solo, and so have had both time and motivation to let it steep theologically. I am not sure how well I can render that steeping in blog posts, but I want to try, if necessarily briefly and somewhat superficially. I'll pick it up in a followup post.
Tommy Beaudoin, Hastings-on-Hudson, New York
Part 1 of this reflection is here.
I am thinking out loud about theology of protest in the context of the Occupy movement. As I mentioned in part one, this is going to have to be a reflection that reflects some specific religious/spiritual background(s) and at the same time that is troubled by and attempting to take up residence within the multi-, non-, and post-religious heterogeneity of the Occupy movement.
In the Christian tradition one can find what is often called a mystical tradition, which has to do with thinking the experience of a relation to "God" under the sign of some dialectic of radical transcendence and radical immanence: the "more" as the "now" and the "now" as the "more". Or in other language, God's uncontainable mystery exceeding creation is also God's incomprehensible intimacy with creation.
Such a claim cannot be "validated" by any single religious tradition "on its own" because religious traditions are not the selfsame coherent phenomena, producing "deep claims" apart from cultural context, that scholars have often longed for them to be, and because in our pluralistic Occupy movement, all religious/spiritual/faith claims are provisional and contingent amidst the pluralism. But that does not mean they are unimportant or ineffective for activism. One does not need reasons or motives that are unassailable or thoroughly proven through every potential religious and nonreligious interlocutor, in order to live, or even in order to risk oneself for another. One needs only reasons that are good enough, and that are perpetually open to revision. And for that matter, theological reasons or motives for action like Occupy just as well come after engagement and action as before it. Theological reasoning is as much, or more, an exercise in retrospection as a preliminary adjudication. So too with this very exercise: my invocation of a mystical tradition as a starting place is really not the starting place, but the place I want to test as a theological "station" or holding place for Occupy amidst its religious/nonreligious plurality. Any experience in Occupy and any specification of a theology of Occupy cannot be separated, just as any personal-cultural experience and any specification of a theology of or for that experience cannot be separated.
We do not need to think of this mystical tradition as a pure or perfect tradition in order to consider it one of the few handholds that may allow us to both speak of a specific grounding in a theological tradition, on the one hand, and a patient awareness of the openness of that very handhold to the pluralistic chastening it must undergo, on the other.
More to come–
Tommy Beaudoin, Hastings-on-Hudson, New York
For those who are interested in practical theology, here are my remarks from a session on an important new compendium (600+ pages) on practical theology, given at the Annual Meeting of the American Academy of Religion in San Francisco this past Sunday. I was on a panel reviewing the book, alongside Professors Serene Jones (Union Theological Seminary), and Emilie Townes (Yale University), moderated by Dale Andrews (Vanderbilt University), with Bonnie Miller-McLemore (Vanderbilt), the book's editor, as respondent.
Remarks on The Wiley-Blackwell Companion to Practical Theology, edited by Bonnie Miller-McLemore (Wiley-Blackwell, 2012)
This is an extraordinary book that captures a rich conversation in progress. To work through this book is to have the consolation of seeing contours and shapes and dynamisms of that unruly octopus called practical theology that were previously inchoate, obscure, or only rumored.
The many authors are going to be well-known to anyone who has done even minimal reading in practical theology, and represent mostly the intense wave of development that has taken place in the last twenty years, and especially in the last ten. As Miller-McLemore states in her introduction, we need "to review and appraise practical theology as a major area of Christian study and practice [because] [f]resh conceptions of practical theology have grown to such an extent that there is a serious need to clarify its emerging uses and contributions." Miller-McLemore's introduction is a crisp tour de force that ranges deftly over the major movements of the past few decades leading to this moment in practical theology, and could only have been written by someone who not only has a grasp of the many simultaneous directions of growth going, but who, by deep involvement, has a hard-earned and graciously rendered intuitive sense for what is really going on. A major part of the volume's unique contribution is its structuring according to Miller-McLemore's four-part definition of practical theology: as a scholarly discipline, an everyday activity of faith, a theological method, and a curricular area in seminary education constituted by the "subdisciplines". This definition and structure will help focus the conversation about what does and does not join these four dimensions, what makes them all practical theology.
A recent article in USA Today discusses controversies over church worship music. David Cloud, a Baptist pastor who created a web directory of independent Baptist churches who pledge to use only the King James Version of the Bible and eschew contemporary music, is quoted as saying: "There is an intense war being waged today for the heart and soul of Bible-believing churches, and one of the Devil's most effective Trojan horses is music."
People talk a lot about the devil in relation to music. Blues great Robert Johnson was said to have struck a deal with the devil. In exchange for his soul he was given a mastery of the blues. The thing that strikes me odd about that story is I would think that if one were to bargain away one's soul one would ask for more than that. Johnson did become a brilliant musician but died young, poor and relatively unknown. Seems he got the short end of the bargain.
Several genres of music, all of which I'm a huge fan, have been labeled as "the devil's music." Over the years, blues, rock and hip hop have been blamed for immorality, violence and cultural decay. Yet, most fans of these genres have managed to lead pretty decent lives.
One of my favorite myths about the devil and music involves the tritone. A tritone is a musical interval that spans 3 whole notes, from C to F# for example, producing a very dark, dissonant sound. Listen to the beginning of Hendrix playing "Purple Haze" and you will hear tritones:
httpv://www.youtube.com/watch?v=nf9EYjbVVCQ
The Occupy movement is coming up for a lot of informal conversation here at the Annual Meeting of the American Academy of Religion in San Francisco. I would like to reflect a little more on a theology of protest and do so, as appropriate to this blog, with respect to music. For the sake of digestible blog-sized portions, I'll break these reflections up into a multi-part post.
First, setting the stage musically: The video below recaps the massive Occupy day of action on 17 November, which featured actions around the USA and the world, especially a large protest in New York City that drew well over 30,000 people. Toward the end of the video, you hear protesters singing "We're Not Gonna Take It," a song by the rock band Twisted Sister.
httpv://www.youtube.com/watch?v=yd5egXO6UrY
Here is the original song/video by Twisted Sister:
httpv://www.youtube.com/watch?v=WT1LXhgXPWs
Now, beginning to set the stage theologically: As I and others have been reporting since September, the Occupy movement has a noteworthy presence of spiritually/religiously motivated activists – from across a very broad range of commitments/theologies.
This is a quotation from the Rev. Phillip Lawson, veteran civil rights activist, in a video produced by the "Council of Elders," a collection of surviving activists from the Civil Rights Movement. Here is a video of their endorsement of the Occupy movement.
httpv://www.youtube.com/watch?v=QVM90JzmJWo
This Sunday there will be events at Occupy Wall Street symbolizing a "passing the torch" from the Civil Rights generations to the Occupy Generations. For more information, please see the Facebook page here.
Nonviolence can indeed be a spiritual discipline. In the Christian tradition, it is rooted in practices of prayer, taking inspiration from the example of Jesus, communal song, committing to memory scriptural stories of prophetic actions, personal self-examination, and more — practices that are tested and shaped by, and lead to, a felt solidarity with victims, a passion for justice, a discerning eye for the complex roots of present situations, a calm and steady pursuit of the divine imperative in all situations of inequality, and a willingness to risk.
Music was an extraordinarily important part of the Civil Rights movement and helped inform and realize its theologies of nonviolence.
httpv://www.youtube.com/watch?v=ZLCYo8nplug
I have the impression that the musics that are inspiring the massive nonviolent protests of Occupy around the world are as diverse as the very different groups that are involved. I have not seen anyone yet begin to try to take the measure of the musics that influence Occupiers — or those who support Occupy.
What music inspires, informs or influences your own stance toward nonviolence or toward the Occupy movement?
Tommy Beaudoin, San Francisco, California
Next Page »