Pages
Categories
Contributors
Recent Posts
Recent Comments
Recommended
Archives
Thursday night, I saw The Civil Wars perform at The Town Hall in midtown Manhattan. I wrote about this young mountain-music duo last spring (here and here) after I saw them at the Festival of Faith and Music at Calvin College in Michigan.
Let me start this review over again.
Thursday night, while watching The Civil Wars perform, surprise took hold of me a few songs into their set, as I realized that what I was seeing from Joy Williams and John Paul White, and what I love about them, and maybe, I wondered, why they have been selling out show after show on their tour, including tonight's, is because when they play, they do something like blessing each other.
During songs, they will often turn toward each other, singing to and beyond each other, and then they will back up from the microphones and keep playing while face to face, bodies nearly touching, swaying and stomping and leaning into and across each other, as if through this intimacy they find out where the song lives tonight.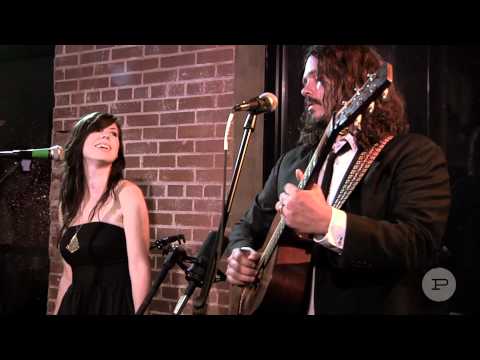 And so a few songs in, and this is happening, and Williams raises her hands, one toward White's face, and the other toward his guitar, in a gesture of blessing, of too-muchness, of erotic seismography, of shaping the air around White as music. And it was as if his bent head and the presentation of his guitar under stress of a heavy strum were returning the blessing – or had it been the initiator?
And I realized I had never thought that band members might be understood to be blessing each other in performance, despite having spent a considerable portion of my life as a bass player interacting with drummers, guitarists, and vocalists in live performance in all manner of exchanges of creative spirit.
And after tonight's show, I wondered what we are saying theologically by the language of "blessing."
Blessing retains more than a trace of ancient practices of drawing down divinity through ritual gesture (in other words, what many theologians today would dismissively categorize as "magic").  These associations are never completely left behind, even if rarefied theology takes pains to distance itself from this past.