Pages
Categories
Contributors
Recent Posts
Recent Comments
Recommended
Archives
I was on the train going to school the other day when an old favorite popped up on the shuffle songs function of my ipod. Good old Sisters of Mercy. The tune: "This Corrosion." Immediately I was pulled back to another life, it seems, of mine: back when I worked in the music business full time and traveled quite a bit. On one trip, I was determined to try a new bar / club every night, no matter how late my show with the band I was touring with ended. One particular night, I went to a dance club that was located in an old church. The attic was the "goth" area. One of my best friends Patrick was there. He is someone that you would never expect to be a "dancer." As soon as the DJ dropped the Sisters track, Pat ran to the dance floor, and starting doing an intense "swinging spider webs" set of moves, in total earnest. It was fantastic.
As I sat on the train, seemingly a million miles away from this dear friend, that wonderful night, and that particular time in my life, I was again in awe of the power of the tune. I turned up the next song, "Once In a Lifetime," a bit louder, and did my own (seated) swinging spiders dance- at least in my head.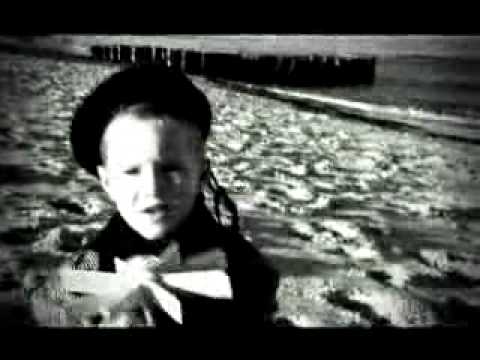 Brad Mehldau is a true renaissance man.  A master class jazz musician, erudite philosopher, brilliant fashion trend setter and writer of some of the best linear notes you will ever find. Often name-checking such a diverse cavalcade of philosophical influences as Heidegger, Derrida, Nietzsche, Marx, Freud and Schopenhauer in his CD linear notes leaves one feeling like you are in a poststructuralist literary theory PhD seminar.  While Mehldau has no problem doing shout-outs to the masters of suspicion, he is equally unashamed in expanding his musical platte in conversation with rock and pop artists.  As noted in an assessment by Ted Gioia of Mehldau at mid-career it is his willingness to push outside the jazz standards toward rock and roll for inspiration and renewal is a strength:
I could dwell on the specific choices (Radiohead, Nick Drake, the Beatles, Paul Simon), but the general principle is perhaps more important. In the last thirty years, jazz has veered dangerously close to becoming a museum piece. Even someone like me, who loves the jazz tradition and all it represents, must find this troubling. Throughout the history of the music, jazz has refreshed itself by entering into dialogue with popular music styles and different genres (such as world music or classical music). Today we need this type of engagement with new sounds more than ever, and Mehldau is one of the most uninhibited musicians of his generation in trying to open new doors.
In a recent article he wrote for the UK's Guardian newspaper entitled "Blank Expressions", Mehldau talks about how 'musical' wisdom is somewhat different and distinct from conventional understandings of wisdom. In the article he speaks to the fact that a musician can communicate depth of sorrow, human tragedy and the wisdom gained from such loss without having to have necessarily gone through such a life. Speaking of the composer Igor Stravinsky, Mehldau muses that
a composer does not "feel sad" and then write "sad" music; that is a childishly reductive view of how music is created. It is the listener, after all, who assigns meaning, ideas and emotions to music once he or she hears it. We commit a blunder when we imagine a transcendental idea that existed before music, like one of Plato's ideal forms.

When Stravinsky says "music expresses itself", he is speaking of the process by which it comes into being – for himself at least. It does not borrow from language to generate itself; the composer does not have to have a particular feeling as he composes. Music's abstract quality – the way in which it does not refer to something other than itself – gives it autonomy in this reasoning.
To this point Mehldau argues that in the end, music is wise only to the extent that the listener assigns meaning to the music, that we as listeners participate with the artist in layering meaning upon meaning to the music and in the act music becomes something more than the artist ever could (or should) intend:
There must be some way to account for the ability of musical expression to arrive before the depth of experience it seems to convey. The key word there is "seems" – it takes us back to Stravinsky, who would say, simply, that music only "seems" to convey wisdom; there is not a shred of actual wisdom in it at all. Music is only representing wisdom for a group of listeners; it is not properly exuding it. So let us not assign this agency to music; let us more accurately say that the group of listeners is attaching a quality to the music – it comes from them.
For Mehldau this has implications not merely for classical and jazz, but for rock and roll as well.  Not a genre that we should be dismissive of by any means, Mehldau continues to return in his music and philosophical reflections in writing as to the ways in which rock music is able to speak to a wisdom beyond itself and the agency of the artist.
In this Guardian article, he exemplifies Jimi Hendrix's Are You Experienced as a classical example – an audaciously titled album for a 24 year old to be sure.   (more…)
Thursday night, I saw The Civil Wars perform at The Town Hall in midtown Manhattan. I wrote about this young mountain-music duo last spring (here and here) after I saw them at the Festival of Faith and Music at Calvin College in Michigan.
Let me start this review over again.
Thursday night, while watching The Civil Wars perform, surprise took hold of me a few songs into their set, as I realized that what I was seeing from Joy Williams and John Paul White, and what I love about them, and maybe, I wondered, why they have been selling out show after show on their tour, including tonight's, is because when they play, they do something like blessing each other.
During songs, they will often turn toward each other, singing to and beyond each other, and then they will back up from the microphones and keep playing while face to face, bodies nearly touching, swaying and stomping and leaning into and across each other, as if through this intimacy they find out where the song lives tonight.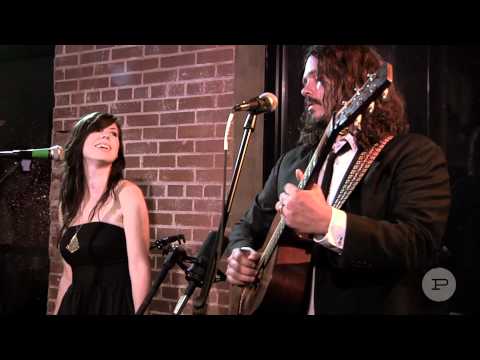 And so a few songs in, and this is happening, and Williams raises her hands, one toward White's face, and the other toward his guitar, in a gesture of blessing, of too-muchness, of erotic seismography, of shaping the air around White as music. And it was as if his bent head and the presentation of his guitar under stress of a heavy strum were returning the blessing – or had it been the initiator?
And I realized I had never thought that band members might be understood to be blessing each other in performance, despite having spent a considerable portion of my life as a bass player interacting with drummers, guitarists, and vocalists in live performance in all manner of exchanges of creative spirit.
And after tonight's show, I wondered what we are saying theologically by the language of "blessing."
Blessing retains more than a trace of ancient practices of drawing down divinity through ritual gesture (in other words, what many theologians today would dismissively categorize as "magic").  These associations are never completely left behind, even if rarefied theology takes pains to distance itself from this past.
R.E.M. recently announced that after 31 years it was calling it quits and that (yet another) greatest hits compilation was being produced. With the release of Part Lies, Part Heart, Part Truth, Part Garbage on November 15th, R.E.M. will also offer up their last single "We All Go Back To Where We Belong".  It is a beautiful 'adieu' ('to God') swan song from the band that will surely make it into many graduation slide shows and farewell parties.  As a band that also pioneered the heyday of the MTV era in the 80's, R.E.M. has also released the video compliment to "We All Go Back To Where We Belong" that is as stark and simple as a whisper or a voyeuristic glance.  In one version (there are a couple) actress Kirsten Dunst sits listening to the song and the viewer is left watching her in the act of listening, moving, biting her lip, casting a coy, knowing smile, and generally looking at the floor.  Evoking Wim Wender's ending sequence in Paris, Texas with Harry Dean Stanton watching Nastassja Kinski during a peep show, every so often Dunst will glance up and out at the viewer and you are ostentatiously 'caught' in the act of sonic voyeurism: watching someone listening in naked vulnerability to music in a way that fills and overflows the self yet we refuse to acknowledge our responsibility for this moment.  In this we objectify the listener into a fetish and remove the humanity in order to replace it with our need for control.
Robert C. Morlino, the Catholic Bishop of Madison, WI, recently wrote a column for the diocesan newspaper called, "The Beauty of our Worship in the Liturgy."  In this piece, Morlino tries to set the record straight about what is and is not to be considered "beautiful" in the liturgy.  As I understand his argument, for too long U.S. Catholics have relativized their notion of beauty to the trite phrases, "beauty is in the eye of the beholder," or "everything is beautiful in its own way."  The bishop then lays out his definition of "Beauty" as "embodying the truth."  He explains this by choosing a liturgical song that he claims does not embody religious truth, namely, "All are Welcome."  Any Catholic who has attended Mass in the past 20 years knows this song.  I find his argument, at best, weak–but this is not what I wish to focus on in this post.  Instead, I would like to examine a statement the bishop makes in passing that I find objectionable.  "To be beautiful, indeed, is to be good and is to be true.  As much as some people may enjoy the musical antics of Lady Gaga, these cannot honestly be described as beautiful."
I would like to briefly respond to this comment and explain why I believe it is misguided.
1. First of all, for a bishop to dismiss Lady Gaga in the diocese that holds one of the biggest college towns in the Midwest is a bad idea.  Not that college students (even Catholic ones) read the diocesan newspaper, but word is likely to get out that the bishop made such a statement.  This will make the Catholic Church seem out of touch with popular culture and even less relevant to young people.
2. One should not dismiss a music artist (or anyone, for that matter) without providing some evidence for the claim.  What does the bishop mean by "musical antics?"  To what antics is he referring?  He posits the claim as if it is a widely accepted truth, like the conservation of mass or some such proven scientific law.  Where is the evidence?  I am open to the possibility that someone could carefully construct such a claim, but just stating it as the bishop does is not sufficient.  It comes across as a statement of personal taste.  This, too, is fine–but he needs to make that clear.
3.  The bishop clearly does not read the Rock and Theology blog, for if he did, he would have at least had to acknowledge the theological reflection on Lady Gaga that my colleagues Tommy Beaudoin and Rachel Bundang have achieved here and here.
4. Finally, I have a problem with the bishop's insistence that Lady Gaga has no claim on the truth.  I am not a rabid Gaga fan, but I do appreciate her role as an entertainer and, even more than that, her ability to connect with many young (and not so young) people.  Something in her music must be resonating with others–it helps them to make sense of their life story, the music touches their soul in some way, or it empowers them to achieve one of the most important (at least in the tradition with which I'm most familiar–that of Ignatian-flavored Catholicism), yet often elusive, spiritual foundations: knowing oneself as a beloved creature.  If Gaga's music achieves this in even a small way, I say that she DOES offer truth and, thus, DOES participate in creating Beauty.
Here I offer one of Lady Gaga's most recent attempts at beauty:
httpv://www.youtube.com/watch?v=wV1FrqwZyKw&ob=av2e
David Nantais, Detroit, MI
This note is just a followup and "reporting back" on a post I wrote earlier this year. In May, I wrote here at R&T about an idea in which musicians displaced due to the closing of their rehearsal space, on the one hand, and New York City churches, on the other, might help each other out by the churches providing rehearsal space for musicians, and musicians providing music for the churches.
Soon after that post, I was contacted by Rev. Guy Wasko, the gregarious and energetic pastor of the church I mentioned in my post, Trinity Grace Church East Village.
httpv://www.youtube.com/watch?v=3WLbeucw1Ig
We met in the East Village for coffee and talked about his new church and being a spiritual presence in the city, serving the good of the neighborhood.
Rev. Wasko invited me to attend Trinity Grace, which — being a passionate student of theology of culture, including the theology of culture that is ministry — I was happy to accept.
In August, when I attended, I was fortunate to see Trinity Grace in the making. The congregation of a few dozen was mostly young — 20-something — and single (or at least solo), and largely Caucasian and Asian. A tastefully and prayerfully rocking band provided a visual and sonic through-line from the start of the service to its end, and Rev. Wasko was an earnest and accessible spiritual guide, focused on the disposition of the heart in fidelity to God's priorities for this new ministry to be a healing presence in the community. The high-tech screens up front, which at some evangelical churches can threaten to turn
Now in my eleventh year of teaching theology (and eighteenth year of courtship with it since I started graduate school), I find myself searching again and again for basic concepts that are sufficiently rich to hold a range of meanings, simultaneously concrete and evocative, when I teach (or write) theology. One of the concepts on which I have settled for several years is the notion of "strangeness," which I try to present theologically. The spark was reading Michel Foucault's citation of a poem by Rene Char ("Partage Formel").
The line that Foucault excerpted from Char lightninged through me and has never quit its ricochet: "A new mystery sings in your bones / develop your legitimate strangeness."
In this line, several strands seemed to come together for me: a possible "nonreligious interpretation" (Dietrich Bonhoeffer) of the gospel, especially "mysterion / mystery" as "strangeness"; an acknowledgement of the ethical call of the other as "the stranger" (Emmanuel Levinas); a consent to meeting that profound category for experience and thought in modernity, "the uncanny" — or the strange (David Tracy). No doubt, too, I had my own personal reasons for welcoming this line as a stranger of uncanny mystery.
Moreover, I thought that Char's verse, as extracted by Foucault, could be used theologically in a way that furthered Christianity as a "secret discipline." I have discussed that notion elsewhere on this blog, such as in a post on Katell Keineg here. I have glossed "secret discipline" as "holding in abeyance the holy things one truly believes are at stake for the sake of not offering them for cheap profanation." "Legitimate strangeness" seems to both open onto holy matters and yet to hold them with appropriate discretion.
And so it was that I came across this song by The Waterboys titled "Strange Boat."
httpv://www.youtube.com/watch?v=LAi9Kmag3y0
See if it does not conjure up for you some ideas, feelings or references that pitch you forward into some
"I guess we're all one phone call from our knees."
Mat Kearney, "Closer to Love"
Tuesday at Occupy Wall Street, at Zuccotti Park in lower Manhattan, energy seemed to remain strong, boosted by a constant stream of new protesters and curious people, who surround the park and take pictures, observe, and perhaps consider joining the protest. Much more visible now (as I see it) are union members, religiously identifiable people, and seniors, to name a few publics. And the movement is clearly more racially and ethnically diverse than ever. White OWS protesters (like me) were, in my highly unscientific estimation, between half and two-thirds of the total assembled, whereas just a few weeks ago the percentage was much higher. And there were a handful of well-dressed men (and a few women) who, again according to my unscientific estimate (and knowledge of Wall Street dress codes), probably work in finance in the neighborhood who were there, too.  The park, which was definitely outgrowing itself in terms of sanitation and organization during the second and third weeks, is now being kept more orderly and clean; no small task given the thousands of people who participate every day. On Friday night, families with children are invited to spend the night in the park. This Sunday at 3:30, a multi-faith service will be held at OWS.
Here is an excellent video on religious involvement in OWS produced by Odyssey Networks:
httpv://www.youtube.com/watch?v=Sz8sGaZLsXg
I realize now that my earlier comment on some pictures I posted a few days ago was wrong or at least insufficient. In that picture series, I included a picture of a sign that exhorted sharing coats and food and attributed that command to John the Baptist. I suggested then that the sign, because of what seemed like its paraphrasing tone, was a reworking of some statements attributed to Jesus in the Christian scriptures. But as I re-read the Gospel of Luke in recent days, I realized that I should have trusted the sign more. As I encountered a similar sign this week (see picture below) that cited the gospel of Luke chapter three, verse eleven, I realized that indeed the reference to John the Baptist (evidently Jesus' teacher or mentor according to many biblical scholars) was correct. I had become so accustomed to hearing such commandments to hand over goods as issuing from Jesus, that I had forgotten that Luke 3:11 also has John exhorting his hearers to give away coats and food: "Whoever has two coats must share with anyone who has none; and whoever has food must do likewise." John's speech is "apocalyptic," sounding tones of radical disclosure that seem (in the narrative) to presage a turning-concluding stage in history ("Even now," Luke has him say, "the ax is lying at the root of the trees.") This apocalyptic language fits well with OWS in its attempt to not only demand but also to embody a future-oriented and radically democratic society, and also fits well with the symbols of "ordinary eschatology" I photographed earlier. (I've gone back to fix the earlier post to reflect the attribution to John the Baptist.)
On reflection, there may have been something in me that resisted having John rather than Jesus be the one quoted as saying something so theologically valuable for the protest. I don't know why that was, but now I am fascinated by the decision to make John the Baptist this everyday theological authority in the Sacred Space area. To be sure, images of Jesus (and Mary) are on the altar, but I wonder if others find it interesting that in this improvisational spiritual space in which religious symbols and statements must sit pluralistically, John has his own sign, and as far as I know, Jesus does not (yet). Both figures (as well as Jesus' mother, Mary, who also has her own pictures and statues at the Community Altar) are portrayed in Christian scriptures as prophetic people, invoking a divine vision and judgment on their social situation. It is easy to imagine any of them at Occupy Wall Street. Much harder to discern is who would be the first to take up drumming and which one would sport the OWS t-shirt first.
Tommy Beaudoin, Hastings-on-Hudson, New York
If you can't see the pictures yet, click the MORE button below:
One of the reasons I dig the song "Holy" from A Band Called Pain is its theological fireworkiness without being pedantic or predictable. And also that its psychagogic properties are directly proportional to the volume at which the tune is cranked.
httpv://www.youtube.com/watch?v=F1XSzwRDBw8
The song seems to speak many wishes at once, and all of them are theological materials. It sings for a healing that uses religious language ("take me to the river"), but who is the addressee? God, a lover, drugs or alcohol, the "midnight sky"? Listen to the verses and imagine different personae there.
Then at the bridge there is the meditative chant, "I don't wanna meet your maker," which only thickens the complexity of the address: is that chant a fear of death, evil — or God?
Through it all recurs the cry to "Make me holy / Teach me, show me."
I do — and I don't — "wanna meet your maker," the song seems to say.
Fear and love of What May Lie Beyond (or, "God") is strangely and surprisingly symmetrical to fear and love of What Is Right Here (or, "World").
This is the kind of palimpsest-style writing that has kept me in both rock and theology for so many years. Such multiple significations, that splay out ways of holding and redirecting our deep experiences of life, are theological acts. For me, it helps that A Band Called Pain delivers its theology with the dramatic pulse and thwam of hard rock, but we each have our own tolerance for how we like to read, hear, and feel such palimpsests in theology and music.
Tommy Beaudoin, Hastings-on-Hudson, New York
Next Page »